In this post, we discuss how free VPNs make money.
VPNs have become a handy tool for many online privacy enthusiasts. Many internet goers like free VPN services because they are simple, easy to use, and, most importantly, come without a price tag.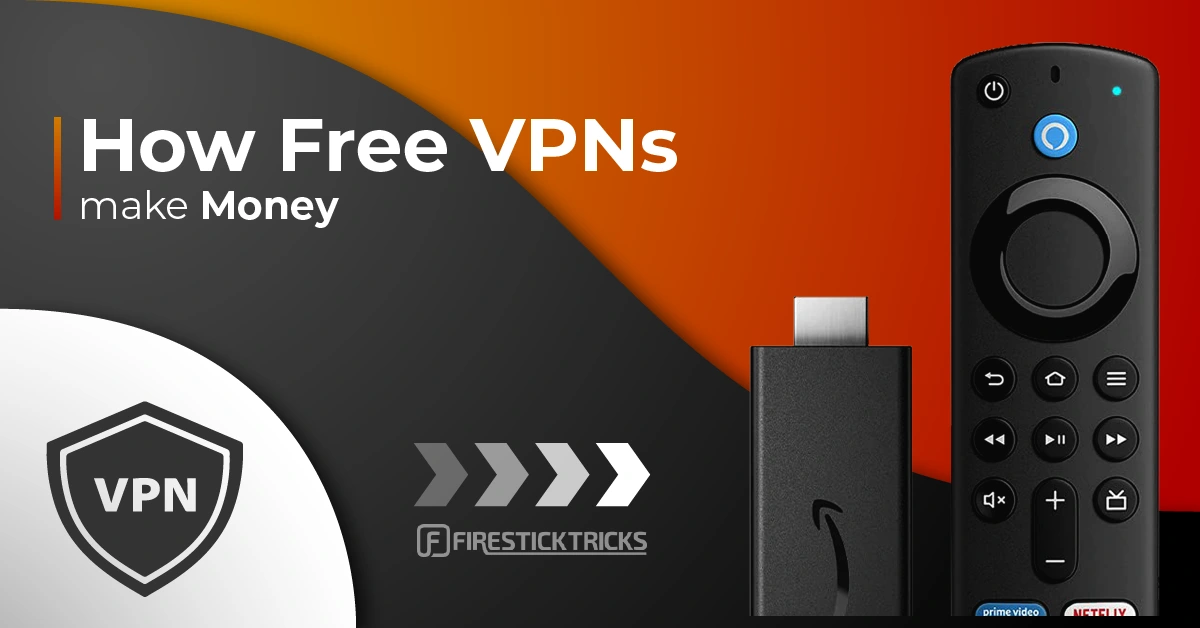 But, what many VPN users tend to forget is that running a VPN service costs money. While paid VPNs finance themselves through subscriptions, free VPNs must earn money through other sources.
How Free VPNs Make Money
So, how do free VPNs make money? Here are 5 scary facts you should know about free VPNs.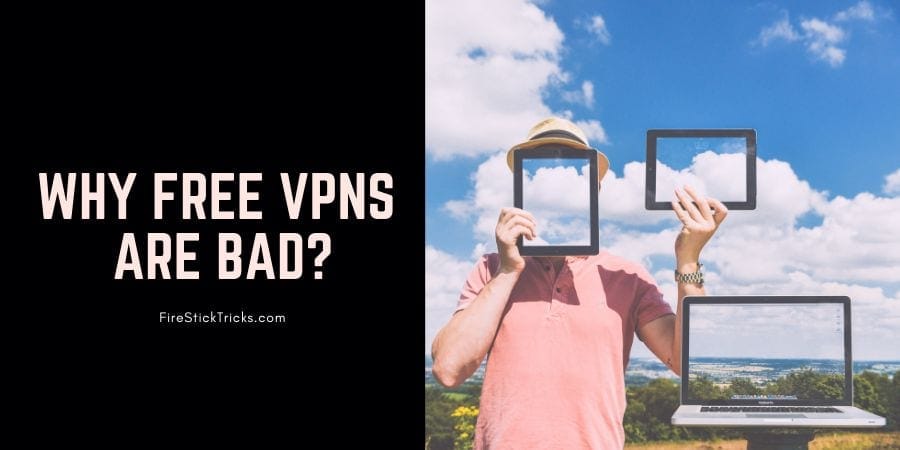 1. Selling Users Data
We'll start the list with probably the scariest thing VPNs do to make money: sell the information and data of their customers. Therefore, by using a free VPN, you are likely putting your privacy at risk.
So, how and where can a free VPN service sell your data? Going by the records of some VPNs that were caught doing this, data mining is the most common method to extract your personal information. To put this in simple terms, they mine the data from your device. The amount of data and personal information they can potentially mine from a device is unsettling.
Starting from your device's information and location data all the way to personal information, e-mails, messages, phone numbers, and basically everything stored in your device's memory. Some VPNs can even gain complete control of your device, allowing them unrestricted access, including the possibility of editing, modifying, and deleting media from the device.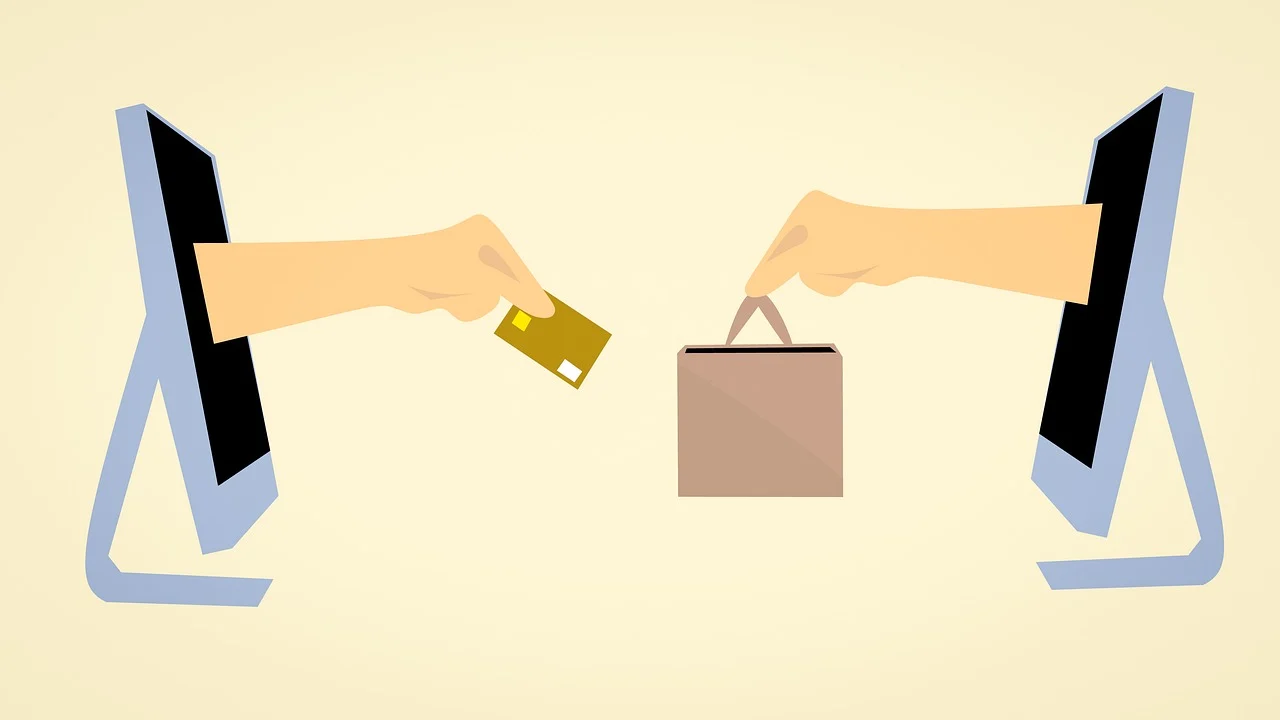 In some cases, VPNs sell their users' emails to third-party businesses. This is a huge problem for you as the user, as you'll not only get a ton of spam and unwanted emails, but you also can never know how many people and companies have your email address. In addition, ransomware, cryptojacking, and phishing emails are some potential consequences of the VPN mishandling your email.
This sounds too scary to be true, so the biggest question from all of this is – shouldn't it be illegal? Unfortunately, most free VPN users don't review the Privacy Policy before signing up for a new service. It means that as long as a VPN states it can share your information in any shape or form and you agree to it, it's not illegal. It's not ethical and moral, but sadly, it's a loophole many free VPNs know how to exploit.
2. Marketing Based on Personal Information
Openly sharing data for marketing is another dangerous practice some free VPNs allow themselves. The reasoning behind this is, of course, very understandable. Since they're not making money off user subscriptions, they compensate for their losses by making money in other ways. There are a couple of ways a VPN can share their customer's data for marketing purposes.
First, they directly use your data and information for marketing and advertising. Whenever you log in or look up something online that interests you, the VPN stores this information and uses it to determine which ads to sell to you and how to do it most efficiently.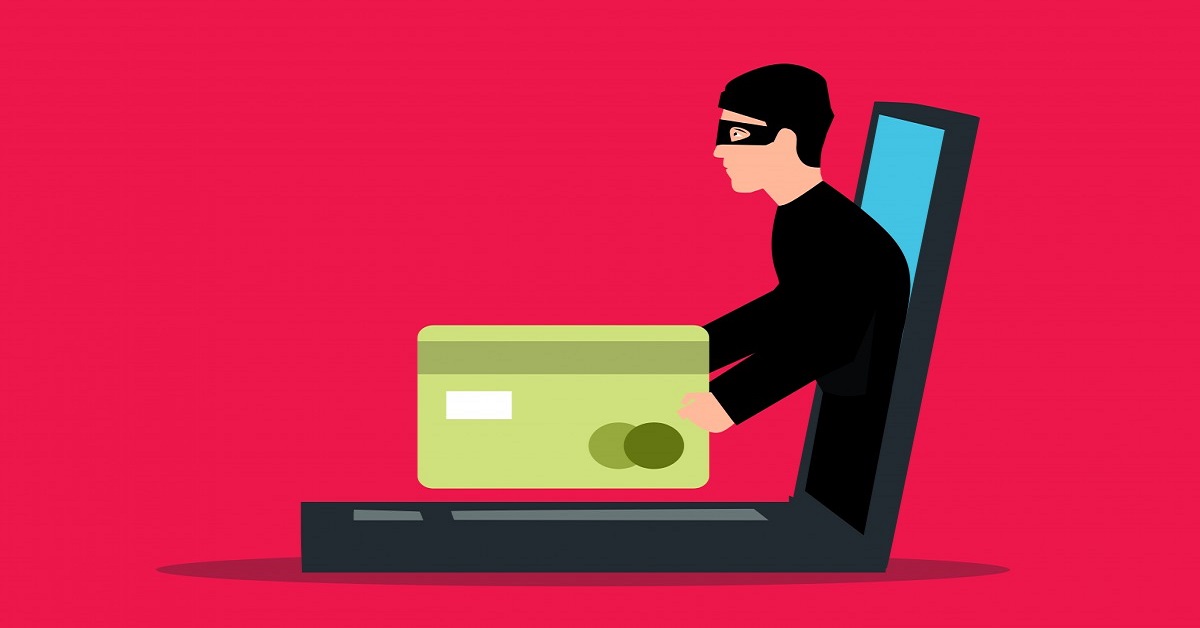 The second way they do it is by openly sharing this data with third-party companies and their partners. This is the more dangerous option, as the VPN and the marketing company are integrated into one platform and have complete control over your data.
It's so dangerous because the marketing company often links ads from websites and pages that are not reliable sources. These ads are not only frustrating but can also lead you to malicious sites.
There are many examples, but probably none better than Betternet, a free VPN service that publicly and openly states its affiliation with online marketing companies. They don't hide the fact that they run an ad-oriented business model. However, they don't go into much detail to reveal their location, business information, and important details on how this ad-oriented business model operates behind the scenes.
The only upside of this problem is that it is a really good way to judge how trustworthy a free VPN is. In other words, if you notice your VPN is aggressively bombarding you with ads, it's a telltale sign that they're very likely sharing your personal information and activities with third-party websites.
3. Exploiting Free Users for the Benefit Of the Paying Ones
Besides selling your personal information to third parties, free VPNs can exploit your trust in several ways, the most prominent one being to benefit their paying customers. This problem arises when a VPN simultaneously operates as a free service and a paid one. It's because the VPN then works separately on two completely different levels. They give you, the free user, access to the internet without any conditions, but also, at the same time, they exploit your connection in a variety of ways.
The best examples of this underhanded technique are the VPNs that use the free user's processing power and transfer it to their paying customers. This means the VPN is selling your bandwidth to other users for profit. Of course, you can avoid it by opting for a paid membership if the VPN offers one. The only catch is that there are VPNs that don't share this information with their free users, so you can't know if your device and connection are being used to further someone else's benefits.
4. Creating BotNets and Exit Nodes
If VPNs' previous tactics weren't scary enough, this one comes with real-world consequences that can get you in a lot of trouble with the law. While some VPN users might not have a problem with this service exchange, it can bring them a significant headache. Being a server exit node means that all of the traffic that goes to the end node server is depicted as coming from that server's IP address.
This could get you in a heap of trouble, as the traffic that's going through could include all kinds of illegal activities, searches, and browsing history. It's definitely not worth the risk, especially when you consider that you're taking up all of the responsibility without getting any compensation. At the same time, the VPN service makes money from all of its paying members that use your connection and IP address as an exit node.
There have been recorded cases where innocent people were under government investigation for performing illegal online activities. All of this happened because the VPN they thought they were using for free was using their network and IP address to create a botnet that allowed other users to connect to their IP address. Moreover, hackers managed to take control of all of the free accounts in the VPN's network and create a large botnet they could use for anonymous malware attacks. Although all of this sounds like a plot from a thriller movie, this was a real-life case that happened to Hola VPN users.
Even though the scandal surrounding Hola VPN was a prominent landmark that helped shed light on the danger of using free VPNs, there are still free VPNs doing this. The terrifying part of all of this is that there are currently no procedures or measures set in place to monitor how these VPNs exploit the trust of their users.
5. Tracking User Activity
Last but not least, the most common offense that free VPNs make, and one that many of their users (un)willingly agree to, is tracking the online activity of their members. As a result, there are a lot of VPNs that keep connection logs. This primarily keeps their service running without hiccups and ensures the networks are secure and encrypted. However, connection logs can also be used to track the habits and interests of a particular user.
They do this in several ways. Most often, it is by inserting browser cookies. These tools can track your online activities without you being aware of them most of the time. The other two ways to track your online activities are web beacons and pixel tracking. Web beacons, also called web bugs, are more common than you think. They are those recognizable, transparent picture files used to track your activity on the internet.
Tracking pixels work similarly to web beacons but are different in appearance. They are more useful for analyzing data and tracking users' online behavior. Not only does the VPN use these tools to track your activity, but in some cases, they also allow their marketing partners to do.
So, while you think you're anonymous and private, your online activities are continuously tracked. Most VPNs won't admit to this, but they collect your information and all your activity data and keep it, most often, for the highest bidder.
Unlike free VPNs, the ones you have to pay for usually list everything in their Privacy Policy, which means that when you're paying for a service, you can check if you're getting what you're promised.
Using a VPN that tracks your online activity defeats the purpose of using the VPN at all. Instead of your Internet Service Provider being able to track your activity, you are giving this power to the free VPN, which is a very dangerous thing to do, as you can never tell if their intentions are good or bad. If a free VPN is located in one of the 14-eyes countries, it also means that they are obligated to share any of the information the government of the country they're in asks them for. Again, this is a risky position to put yourself in as you are the only one taking up the responsibility if something goes wrong.
Why do Free VPNs Use Such Tactics?
For some VPNs, making money comes before their users' safety and privacy. Selling user data, using it for advertising, or blatantly breaching their security and privacy are some ways free VPNs make money. But before we get into the details, it's essential to talk about all the critical aspects and understand why some free VPNs abuse their customers' trust. Here are the biggest reasons why they do this:
High Maintenance Costs
As we said in the beginning, it's easy to forget that running a VPN network costs money. Depending on the size of the VPNs customer base, monthly upkeep costs can quickly climb to tens of thousands of dollars. As the VPN grows and needs more stable and powerful servers, these costs can rise to hundreds of thousands or even millions. That's why server costs are probably the biggest reason most free VPNs go behind customers' backs.
Financial Gain
Of course, breaking even doesn't sound as nearly as good as making money. That's why some VPNs decide to go a step further and use their customer's data in certain ways that allow them to make more money. This most often includes selling or sharing data with third parties or creating heavily targeted ads that increase advertisers' profit.
Greed
Although some people may argue that the first reason is justifiable, and even the second one, no one can excuse acts that come from pure greed. When you have confidential data of tens, even hundreds of millions of users, it becomes very tempting to use all of this knowledge and power. Unfortunately, many popular free VPNs have succumbed to this, with Hola, Betternet, and even Opera VPN getting shut down for trying to monetize their user's data.
Why You Should Choose a Paid VPN Service
Free VPN services can't be compared to those with a price tag. However, they offer a certain safety and privacy guarantee that a free VPN cannot match. With bigger budgets and well-defined business models, paid VPNs can provide superior-quality service. Benefits of using a paid VPN include:
Better Connection Speeds – Free VPNs often restrict the internet speeds of their free users in favor of their paying customers. With a paid VPN service, you can enjoy improved internet speeds and bandwidth throttling from your ISP. In addition, connection drops are much rarer, and you won't suffer from any issues free from which VPNs with lesser quality suffer.
Clear Privacy Policy – As we've previously mentioned, free VPNs are often secretive and not very honest when sharing their business model with their free customers. When paying for a VPN, you know what you're getting and how private you are when connected to a VPN server.
The diversity of Servers – The number of servers goes hand in hand with internet speed. The more servers a VPN has, the less crowded they'll be, which means faster connections. In addition, if you're using a VPN to access geo-restricted or blocked content from another part of the globe, you can connect to a server closest to your desired location and enjoy unrestricted access, no matter where you are.
Security – Paid VPNs can come with several extra features attached to them. This includes different encryption protocols, special features like the kill switch, and better and more robust encryption. However, when paying for a VPN service, you should settle for no less than the industry standard 256-bit encryption.
Customer Support – Same as all the above-listed benefits, good support comes at a certain cost. This doesn't mean you have to overpay for your VPN service. It just means that if you face a problem using a VPN, you can expect someone to stand by and assist you when you need help.
Top Premium VPNs
With all of this being said, remember that not all paid VPNs are good or come without flaws. Therefore, it's always best to do some research before opting for a VPN. We're bringing you the top premium VPNs currently available to help you choose the most suitable VPN for your needs.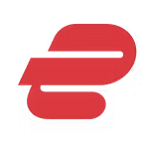 ExpressVPN is widely regarded as the best all-around VPN. It comes at a bit steeper price than the competition, but the service you get in return is more than worth the cost.
ExpressVPN is probably the most convenient VPN currently available, as it's easy to set up and is available on any device. Their impressive server network includes over 3000 high-speed servers in 105 countries and 160 locations.
Speaking of high speed, ExpressVPN speeds are among the best around, as you are guaranteed maximum efficiency when connected to one of their servers. You can expect speeds to range between 80Mbps and 85Mbps on a 100Mbps network.
Fastest Speeds among all other VPN providers
No logs
OpenVPN, IPSec & IKEv2
Torrents / P2P Allowed
Unblocks Netflix, Hulu, BBC iPlayer
24×7 Live chat support
30-day money-back guarantee
Read my ExpressVPN review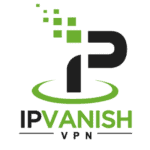 Coming in second place, IPVanish is perfect for people who frequently download files and content from the internet. It offers excellent and stable download speeds with unlimited bandwidth and P2P traffic.
With servers in over 75 locations globally, zero traffic logs, and unlimited simultaneous connections/devices, IPVanish is a convenient VPN. Though its interface might not be as easy to use as ExpressVPN's, it offers a lot of customizability, which will surely impress more experienced VPN users looking for a new VPN.
Good Speeds
No logs
AES-256 encryption
P2P allowed
30-day money-back guarantee
Read my IPVanish review
If you are looking for a tried and tested premium VPN, Private Internet Access (PIA) has been helping internet users stream privately for the past decade. It is based in the United States and has stood the test of time as one of the fastest and most stable VPN services.
With PIA, you get a VPN service that offers secure tunneling and incredible download and upload speeds. It is based on the latest VPN protocols, including WireGuard and OpenVPN. Moreover, PIA has ironclad security with its AES-256 Bit encryption technology.
PIA stands out from the rest due to its unlimited connection feature. With only one subscription, you can connect unlimited devices at work or in your household. Besides, it offers uninterrupted streaming, with unlimited bandwidth and a network optimized for 10Gbps.
Why should you subscribe to PIA? Consider remarkable features like Ad Blocker, split tunneling, secure kill switch, and a global reach. In addition, PIA unblocks geo-restricted content, allowing you to stream content from any part of the world.
While it's based in the US, PIA promises a no-log policy, citing its open-source software. As a result, it offers one of the safest, most transparent, and most secure internet connections.
Fast speeds
256-bit Encryption
Unlimited Connections
Multiple security features
Zero-log policy
Open Source
Read how to get PIA on FireStick
CyberGhost is a world-class premium VPN service that boasts over 9000 servers in 116 locations across 91 countries. This Bucarest-based service offers incredible security, fast speeds, and the anonymity you expect from a premium VPN.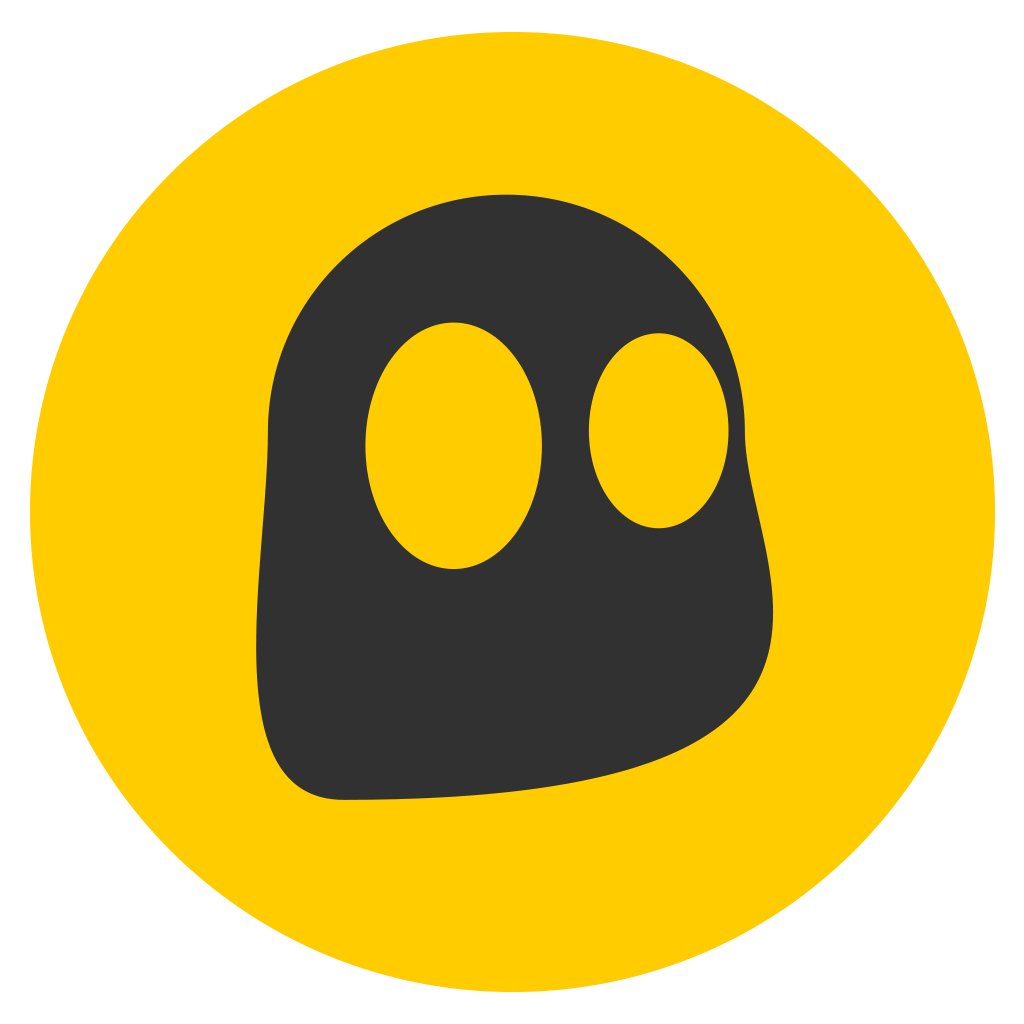 It offers military-grade security courtesy of the AES-256 Bit encryption technology and the latest VPN protocols, including OpenVPN, WireGuard, and IKEv2. Thanks to its protection against DNS leaks and an automatic kill switch, you become a literal ghost when browsing the internet.
One of the crucial benefits of a premium VPN service is its geo-unblocking ability. With CyberGhost, you can unlock your favorite movies, TV shows, sports, and other content regardless of location. The service also doesn't place any data caps, so you are assured of unlimited and secure streaming.
Cyberghost permits up to seven devices to connect to one account. This way, you can browse anonymously on all your devices, including FireStick, Windows, Android, iOS, and Mac. Away from the connections, the service claims to uphold the no-log policy. You are thus assured of data security and protection.
You are eligible for a free trial on select devices, including Windows, Android, and iOS. Although there is no free trial for FireStick, the provider offers a 45-money-back guarantee. In addition, you get a refund if the service doesn't meet your expectations in the first 45 days of subscribing.
Decent speeds
Strong security
7 simultaneous devices
45-day money-back guarantee
Read how to get CyberGhost on FireStick
Surfshark is another premium VPN service that provides value for your money. While it's one of the most affordable VPNs, it does not compromise on premium features. First on the list of its substantial benefits is complete privacy and anonymity while browsing, thanks to its AES-256 Bit encryption technology.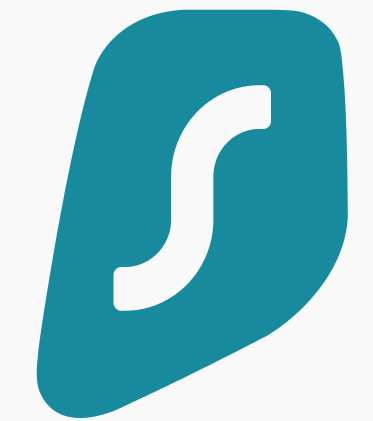 The service also boasts of the ability to give you access to content that would otherwise be restricted without a VPN. For instance, with Surfshark, you can access US-restricted TV shows, apps, and services while traveling outside the US borders.
This is an excellent feature because geo-unblocking is important on FireStick when using apps like Tubi, Freevee, and Netflix. Secure IPTV access is another feature that makes Surfshark worthwhile for FireStick and other devices. IPTV services are crucial to stream sports, live TV, and on-demand content. With a service like Surfshark, you are assured of secure browsing on IPTV platforms.
Surfshark provides decent speeds and unlimited bandwidth. As for connections, one account lets you stream privately on unlimited devices. Besides, it offers native and easy-to-set-up apps for various devices, including FireStick, Android, Windows, Mac, and iOS.
Last but not least, Surfshark is one of the most advanced VPNs for split tunneling. You can choose between a Static IP address and Multi-hop. Multi-hop offers a top-tier security feature because you route your data traffic through multiple servers simultaneously.
Most affordable
Satisfactory speeds
Strong security features
Unlimited devices
Read my Surfshark review
Conclusion
Although the internet can be scary sometimes, with a few extra steps, you can enjoy unrestricted and safe access, and it all starts with getting a reliable VPN. If you value your online privacy and security, don't settle for a free VPN service. Plenty of choices are available, starting with just a couple of bucks per month. We'll end it with a sentence you should never forget, not only when using the internet. Everything comes with a certain cost, and if you're not paying the price of the service, it most often means that you are the product.
Read More:
Legal Disclaimer - FireStickTricks.com does not verify the legality or security of any add-ons, apps or services mentioned on this site. Also, we do not promote, host or link to copyright-protected streams. We highly discourage piracy and strictly advise our readers to avoid it at all costs. Any mention of free streaming on our site is purely meant for copyright-free content that is available in the Public domain. Read our full disclaimer.
Disclosure - FireStickTricks.com is reader-supported blog. When you buy a product through links on our site, we may earn commission. Learn More