Are you considering subscribing to Surfshark as a VPN solutions vendor? In this Surfshark review, we will put this vendor's VPN services to the test in our bid to answer this question: is Surfshark VPN right for you?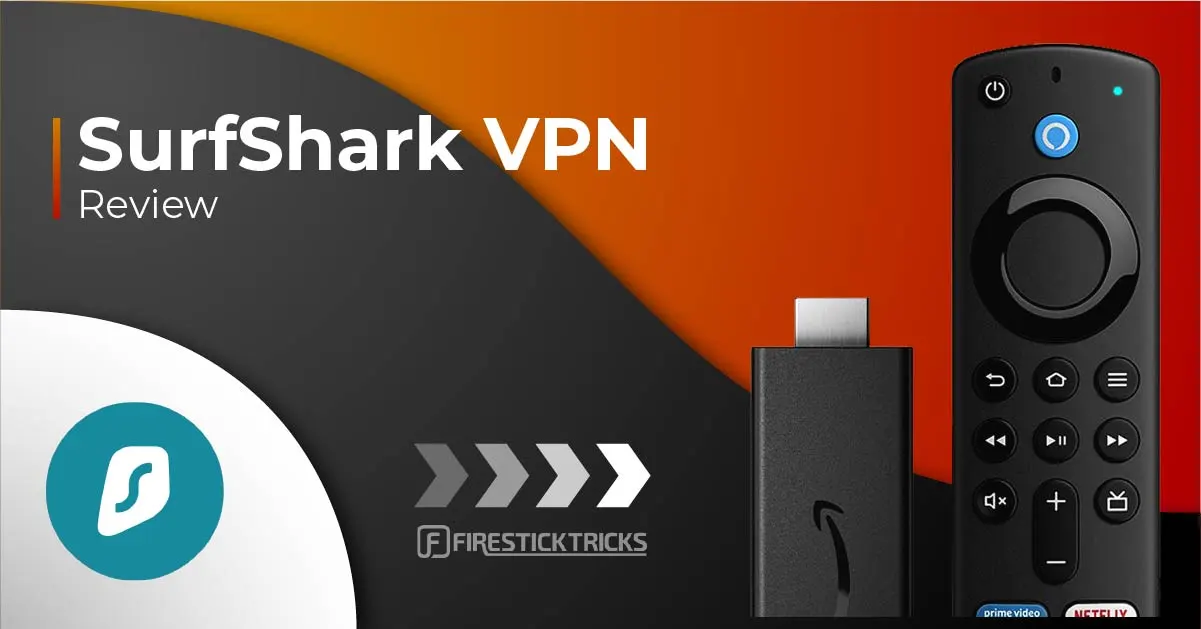 Surfshark has been quite the star in the industry lately despite being relatively new. Having been launched in 2018, it is currently one of the cheapest premium VPNs in the industry today. It has been giving some of the top-rated industry players a run for their money.
Surfshark doesn't make grand promises. It simply states that it offers privacy and security. It does mention speed and the ability to access geo-restricted sites. But can it live up to the hype?
A quick look at Surfshark
Jurisdiction
British Virgin Islands
Money-back guarantee
30 Days
Works with
Netflix, Torrenting, Kodi, Amazon Prime Video, BBC iPlayer, Hulu, HBO, Sky
Pros
VPN Servers in 63 Countries
Works great for streaming
Strong no logging policy
Very secure 256-bit encryption
Unlimited simultaneous connections
Killswitch
Unblocks Netflix and BBC iPlayer
Safe for P2P and torrent use
Dedicated apps & easy set-up on all devices
24/7 Live chat/email support
30-day money-back guarantee
Cons
The trial version is available for mobile devices and Mac only
Surfshark VPN Review
Like all other VPNs we review, we'll test the basics, starting with their value proposition. We tested the security measures they have put in place, the speed from different locations as well as other important features that they have on offer. In simple words, we have taken into account "everything that matters."
What is a VPN?
To start this review off, let us define a VPN. VPN stands for Virtual Private Network. It ensures a user's online privacy by masking their IP, encrypting your data, and keeping their activities private.
A VPN encrypts the internet traffic originating from your device and re-routes it through its own server. While doing so, it assigns your connection a whole new IP address, completely unidentifiable from the IP address of your ISP. This way, your connection becomes secure and private.
Who owns Surfshark?
Surfshark is owned by a company in the British Virgin Islands. The Virgin Islands are not a part of the 14 Eyes Jurisdiction. This means that they are not, by any means, obligated to share the information which they obtain from their users. This ensures the complete privacy of your online actions when using SurfShark VPN.
Surfshark Top Features
Unlimited simultaneous connections
CleanWeb – blocks trackers, ads, phishing attempt, and malware
Whitelister – allows specific apps and websites to bypass the VPN
Kill switch – blocks internet access in case the VPN drops to avoid leaks
Private DNS and leak protection
Camouflage Mode ensures that even the ISP doesn't know that you are using VPN
NoBorders Mode bypasses censorship and geo-restrictions
Multihop allows traffic to hop on two monitors before the exit to mask footprints
No-log policy
Secure protocol – OpenVPN/IPsec/IKEv2
Industry's best encryption – AES256
Jurisdiction: Where Is Surfshark VPN Located?
Surfshark is based in Tortola, British Virgin Islands. BVI, as they are commonly called, are listed as self-governing territories of the UK. While they are self-governing, their military defense is the UK's responsibility.
The UK is one of the members of the 14 Eyes Alliance. The alliance arose in the 1500s out of a pact made by countries to share intelligence against spies' encrypted communications. The pact started with 5 countries and has since grown to 14. The 14 countries are Australia, Belgium, Canada, Denmark, France, Germany, Holland, Italy, New Zealand, Norway, Spain, Sweden, UK, and the USA.
Any VPN company that is based in any of the 14 Eyes Alliance may be forced to give up information on the activities of their product's users. But they can only surrender the information they keep. As such, if the VPN does not keep any logs, it will not have any information to give.
How we test a VPN
When choosing a VPN there are certain aspects that have to be tested.
This includes:
Whether or not it really hides your IP address
Whether or not any Domain Name Systems- (DNS) leaks are present
Internet speed whilst using a VPN
I have conducted these tests along with tests that determine how quickly and easily you will be able to access and watch Netflix.
Does Surfshark Hide Your IP?
One of the key functions of a VPN is to mask your IP, this ensures online privacy and a safer online presence. Thus ensuring that your VPN does this, is key to a positive online experience.
Why would you want to hide your IP?
Reasons for hiding your IP address are often related to security. When your device is connected to a public Wi-Fi hotspot, you become vulnerable to hackers and people wanting to acquire your personal information. Having your IP masked can prevent this from happening.
Many of us are aware of government surveillance of internet activities and the use of electronic devices. To many, this seems like an invasion of privacy. When going about your internet activities, one would like to be assured that you can do so without someone keeping an eye on you every move and click. Through masking your IP, a VPN can ensure your privacy.
In the world of today, streaming is an everyday activity, one that often goes with security risks. Masking your IP address can eliminate these risk factors and ensure safe and private streaming for the user.
It can further hide your location and online activities, ensuring a more private online experience. Through this, they ensure your online privacy and safety.
Testing whether or not Surfshark hides your IP
Testing this key function of a VPN is simple enough. Your IP should be different when using the VPN connection than when you are not making use of it. By simply typing "What is my IP" into the Google search bar, your IP will be displayed. By masking your IP it ensures the privacy of your personal information and data, as is clearly done through the use of Surfshark VPN.
Surfhsark is really good at hiding your IP address and the following test results prove that:
IP address without VPN:

IP address WITH VPN:

As you can see, the IP address has completely changed when I turned the Surfshark VPN on.
What Is DNS Leaking and Why Is It Important to Hide It?
VPN vendors provide DNS leaking prevention as a way of guaranteeing their users' online security and safety.
What is DNS leaking?
Domain Name Systems (DNS) translates domain names into numeral IP addresses. This is used by your device to access the requested sites and URLs. This does, however, make it easy to track your online activities.
When your VPN connection has a DNS leak it makes it possible for your Internet Service Provider (ISP) to see your DNS requests, although they are supposed to be hidden.
Why is it important to hide your DNS?
A DNS leak directly influences your anonymity on the internet. It allows ISPs to track your online activity. Similar to not having your IP hidden, it makes you vulnerable to hacking and doxxing attacks.
Furthermore, your information can be accessed by marketers, allowing them to advertise products or services similar to your latest searches.
When you have an active VPN service, your DNS goes through an anonymity server provided to your device, by your VPN solutions provider. This ensures your privacy online and makes you less vulnerable to attacks.
Does Surfshark hide your DNS?
Our various tests indicated that Surfshark hides DNS quite effectively and without fail. We did not run into any DNS leaks. Take a look at one of our test results to understand how it works.
In this review, the following results are from dnsleaktest.com. It is one of the most trusted and reliable DNS leak testing websites.
DNS without Surfshark:

DNS with Surfshark:
The simple test above shows that Surfshark does indeed hide their users' DNS and that no DNS leaks are present. My DNS details change from one location to a completely new one.
I ran six queries with each one of them showing that Surfshark does not leak any DNS, essentially ensuring a safe and private online experience for its users.
How does Surfshark ensure that there are no DNS leaks?
Surfshark uses a combination of IPv4 and IPv6 IP implementations when changing your IP. This means that they have extensive resources when masking your IP. The endless amount of combinations makes it much more difficult to steal or replicate the given IP. Since these two IP formats aren't compatible, making use of both further means that your device will be able to connect to the VPN server, no matter the IP format which is used.
Surfshark has taken the needed precautionary methods to ensure a private internet experience for its users. Proving it to be a useful asset to those inclined to their online safety and privacy.
VPN Speed
When making use of a VPN, one often finds that internet speed is a necessary sacrifice. However, many would prefer it if this was not the case.  It is true that with any VPN you experience a certain amount of speed drop. That's because your internet traffic has to go through additional layers of security.
The real question is – by how much does it drop? And, whether the with-VPN speed is good enough for the kind of online activities I intend to do (such as streaming, torrenting, or just simple web surfing).
Internet speed and why it gets influenced by a VPN
In the world of today, we are all racing to have the fastest possible upload and download speed with the lowest ping. When accessing the internet we want it to happen instantaneously instead of waiting for a page to load.
Great progress has been made with regard to internet speed. We have become capable of reaching internet speeds up to 44.2 terabits per second. So why does a VPN influence your internet speed?
The answer to this is that instead of directly sending your request to the server, it is sent to your VPN anonymity server. This encrypts your data, masking your IP, and hiding your DNS. This new information has to be decrypted before you can access the page you are searching for.
Most VPNs try to minimize this effect, although it is most prevalent in paid VPN services.
What is tested by a speed test?
Most speed tests will test three aspects of your internet speed:
Download speed: The speed with which you can download data to your device. Most ISPs ensure that your download speed is much faster than your upload speed since this is what most internet activity consists of.
Upload speed: This refers to how fast you can send data from your device to another device or to a server on the internet.
Ping: This is how fast you get a reaction after sending out a request to connect with a server. The lower your ping is, the better.
How is your speed affected on Surfshark
Surfshark offers reliably fast connections irrespective of what you need it for (including streaming and torrenting). London and US-based servers tend to be the fastest. However, a great deal depends upon the distance between your location and the server location.
Yet, we noticed that with Surfshark, even the long-distance servers' speeds are good enough for HD/4K video streaming and torrenting. The VPN doesn't have a bandwidth limit, which makes it perfect for streaming.
From the tests, the speeds are fairly consistent across the regions. There were no connection issues during the tests. The connection speed is faster than the industry standard by a fraction and the servers gave the IPs for the locations that they had advertised.
We started with 42.67Mbps download speed and 27.42 Mbps upload speed.
Internet speed before the use of Surfshark VPN:
We tested various servers. The Quick Connection option is meant to connect you to the server in your region that is offering the fastest speeds. We decided to start with this feature and we got 30.11Mbps download speed and 13.29Mbps upload speed from a German-based server — in Nuernberg. This is a drop in download speeds of 29.4% and a drop of 51.5% in upload speeds.
Internet speed when using the closest SurfShark servers
We did a test for the New York server location. Here are the results:
Internet speeds for the New York option
We did a Boston servers test and got the following results:
Internet speeds for the Boston option
Our Chicago server location test gave us the following results:
Internet speeds for the Chicago option
Although some servers were slightly slower, the speeds were okay for HD/4K streaming, online gaming, and torrenting.
We tested London-based servers. The average download speed was 31.73Mbps while the upload speed was 6.92Mbps. The London location gave us the best download speeds.
Internet speeds for the London option
The Mumbai-based server gave us 15.15Mbps download speed and 7.13Mbps upload speed.
Internet speeds for the Mumbai option
The bottom line is that Surfshark delivers pretty decent speeds consistently. The speeds you get will depend on your location and the servers you wish to use. Though the speeds will vary, whatever the speeds you will get will still be enough for all kinds of online activities, including video streaming (even in 4K), torrenting, browsing, etc.
HD/4K Streaming and P2P File Sharing
Surfshark network has servers that are optimized for torrenting. The network automatically re-routes all P2P traffic to these servers. Therefore, from a general point of view, you can torrent as much as you want from any server on the VPN's network.
Surfshark unlocks HBO GO, Amazon Prime Video, BBC iPlayer, Hulu, and Netflix. The high-speed servers allow HD/4K video streaming from any server on the network. Additionally, since there are no bandwidth limits, you are free to enjoy as many videos as you want.
If you are streaming videos, say from YouTube, you can activate CleanWeb. It is an ad, malware, and trackers' blocker. It gives a smoother video streaming experience by getting rid of the pesky mid-roll ads.
Netflix
Streaming is a trend that has taken over the internet. With many different streaming services, ranging from Amazon Prime to Showmax to Netflix, you would want your VPN to work effectively on these services, without influencing your download speed – leading to buffering and unwanted waiting when you want to watch your favorite show.
Netflix provides a service (fast.com) that allows you to test the speed with which your device connects to your nearest Netflix server. As handy as this is to the average user, it is also an effective method to test whether or not the VPN that you are using is affecting your download speed when it comes to streaming.
Our speed tests have already indicated that Surfshark server speeds are good enough for HD/4K streaming. Therefore, it works smoothly with Netflix.
While Netflix has detected and blocked VPN servers of many providers, most of the Surfshark servers give you unrestricted access to Netflix. It lets you unblock Netflix from any country/region.
Surfshark also features a NoBorder option, which we have talked about in the next section.
Geo-Restriction and Censorship
Windows app comes with an inbuilt NoBorder feature that by-passes geo-restrictions and censorship. All other platforms – iOS, Mac OS and Android require special configuration to access restricted sites in China. One of the greatest challenges of any VPN that purports to bypass geo-restrictions is to break through the great firewall of China.
According to most users, Surfshark does work in China. However, it is important to keep in mind that China is constantly upgrading its anti-VPN tech. As such, VPNs have to work harder to remain effective against censorship and geo-restrictions there.
How Does Surfshark Help You Manage Unwanted Ads?
In the online world of today, we are exposed to millions of products and services that are advertised online on a daily basis. These advertisements are not always wanted, however. One of the services usually provided by a VPN services provider is an ad blocker. This prevents any unwanted advertisements from cluttering your screen.
Surfshark comes with this built-in feature. Promising to block unwanted advertisements, trackers, and malware. Surfshark comfortably meets this promise.
Location, Location, Location
When looking at a VPN you want it to provide you with as many possible locations as possible. This allows you to have IP addresses in many different regions, making it easier to access information regarding prices, products, etc. in those places. The more regions made available by a VPN services provider, the easier it will be to mask your IP and ensure your online privacy.
Surfshark VPN has over 1700 servers in 63 countries. The vendor allows its customers to choose the server locations of their choice in any of the 63 countries. For some regions, it allows you to choose the city in which you would like your IP to appear.
If you are looking for a way to mask your IP without sacrificing your internet speed, Surfshark provides you with an option to select the fastest server that is closest to your location or the nearest country from your location.
This makes it easy to ensure your privacy without sacrificing your internet speed, along with many of the other advantages that come along with making use of a foreign IP.
Is Surfshark User-friendly?
When interacting with any interface you want it to be user friendly. Anyone should be able to use it. Surfshark is one of the most user-friendly VPNs. Using Surfshark is easy and even if you are new to VPN, you will be able to get started quickly.
A simple on and off toggle
This allows you to easily switch your VPN on and off, as you please. This makes it easy to switch your VPN on when you feel like your online privacy is in danger.
A quick switch between regions
This allows you to switch between the countries of your choice, by merely clicking on the appropriate flag. Making it easy to check different prices and products in different countries.
A features toggle
This allows you to choose the features which you want active you use Surfshark VPN. Such as having advertisements blocked.
Easily accessible setting changes
This allows you to easily log in and out of your account; to change your password; to extend your selected plan; to change your selected language as well as the mode in which you prefer your app to be. (light or dark)
Installing the Surfshark VPN app on your device is another simple process. Once you have created an account, entered your password and username, and selected your preferred payment plan, you merely select the download option on the webpage. This will send it to your downloads, allowing you to install it on your selected device.
Most users would find using Surfshark quite easy, as it is not complicated or confusing and makes it easy for you to customize it to your needs.
What Would Surfshark Cost You?
If you are interested in a VPN you would want to know how much this service will cost you; and if the service is worth the price asked for it. Surfshark's prices are pretty affordable considering feature-rich and value-packed. The pricing plans are available in Australian, Canadian, and US dollars, British pound, Euro, and Chinese yuan.
This VPN vendor has three payment plans that you can follow if you were to make use of their VPN service. These include:
A monthly plan: This per month plan is the most expensive plan, but suitable for those who are not sure whether or not they wish to make use of a VPN
A yearly plan: Much cheaper than the per month plan and ideal for customers who use a VPN on a regular basis
A 2-year plan: Cheaper than both the per month and yearly plan. Ideal for customers loyal to Surfshark VPN services.
In a splendid display of its confidence in its VPN servers, this vendor offers a 30 days money-back guarantee.
In comparison to other VPN service providers, Surfshark is amongst those with the best value for money.
Additional Surfshark Features
Along with the key features that Surfshark offers, the vendor Surfshark goes even further to ensure the privacy of its clients. These are some of those that stand out:
The kill switch
Surfshark has its own killswitch. This is an automated deactivation button. It ensures that your private information remains secure, even if your connection to the VPN server was suddenly lost.
Camouflage mode
Surfshark also provides this feature that hides your internet activities from your service provider. Ensuring complete privacy and no DNS leaks.
Chat support
Surfshark also provides this online service to help you with any queries or difficulties regarding the VPN service which they provide. This makes for enjoyable, hassle-free customer service.
In Conclusion
Surfshark is one of the most effective VPNs in the market today. It is affordably priced and it is packed with features that may not be common in the industry just yet.
It offers unlimited simultaneous connections as well as unlimited bandwidth. Coupled with the high speeds on all servers, Surfshark has become one of the best VPNs for video streaming and online gaming.
Surfshark's VPN solutions are designed to give maximum privacy and security. The no-log policy, multihop, private DNS, and kill switch ensures that your online activities are private and secure. Its protocols and encryptions are some of the industry's best.
The VPN interface is easy to use even for beginners. The information about the VPN or your account details is available at a glance. When you log in, you get a summary of the connection status and your account details at first glance. Surfshark is one of the most secure and private VPNs in the industry today.
Legal Disclaimer - FireStickTricks.com does not verify the legality or security of any add-ons, apps or services mentioned on this site. Also, we do not promote, host or link to copyright-protected streams. We highly discourage piracy and strictly advise our readers to avoid it at all costs. Any mention of free streaming on our site is purely meant for copyright-free content that is available in the Public domain. Read our full disclaimer.
Disclosure - FireStickTricks.com is reader-supported blog. When you buy a product through links on our site, we may earn commission. Learn More