In this article, we round up the best Kodi repositories for Kodi 20, Kodi 19, and lower versions. These repositories work on FireStick and Fire TV devices along with other Kodi platforms like Android Mobiles and TV Boxes, Mac, Windows, Linux Computers, and more. 
You can think of Kodi repositories as the storehouse of Kodi addons and builds. We talk a great deal about addons and builds but where do they actually come from? They come from the repositories. These repositories host a variety of addons. There are video addons that we use to stream movies, shows, live TV, etc. Then there are program add-ons meant for maintenance and utility services.
Whether you want to install an addon or a build, you will almost always need a repository. Most repositories host multiple addons. Some addons are available through multiple repositories. The addons on our Best Kodi Addons list and builds mentioned in our Best Kodi Builds list come from one or the other repository.
The purpose of this article is not just to make you aware of the top Kodi repositories. Along with the description of the repositories, I am also providing the general instructions to install them. It would be a good idea to keep a few of these repositories installed so that if you need an addon in the future, you could get it quickly.
Attention, Kodi Users!
Kodi Addons and builds offer unlimited streaming content, but could also get you into legal trouble if caught streaming free movies, TV shows, or sports. Currently, your IP is visible to everyone. Kodi users are strongly advised to always connect to a VPN while streaming online. A good Kodi VPN hides your identity, bypasses government surveillance, geo-blocked content, and ISP throttling (which also helps in buffer-free streaming).
I personally use ExpressVPN, which is the fastest and most secure VPN. It is very easy to install on any device including Amazon FireStick. You get 3 months free and save 49% on its annual plans. Also, it comes with a 30-day money-back guarantee. If you are not satisfied, you can always ask for a refund.
Read: How to Install and Use the Best Kodi VPN
How to Install any Repository on Kodi
If you have installed Kodi addons before, you would have installed repositories too. There are hardly any addons that can be installed directly from a zip file. Almost all the addons are installed through repositories. So, unless you install the repository, you can't get the addon.
As I said before, I am providing the general instructions to install a Kodi repository. I will take the Lazy Kodi repository as an example here. However, the process is much the same for all repositories. I have provided the source URL with each repository. Follow these steps:
Legal Disclaimer: This tutorial is purely educational. FireStickTricks.com doesn't own, host, operate, resell, or distribute any streaming apps, addons, websites, IPTV or services. The page contains some unverified services, and we are not certain whether they hold legal licenses to distribute the content. FireStickTricks.com does not verify the legality of each app/service in all regions. Do your due diligence if you use any of the unverified apps/services, and stream only content that is available in the public domain. The end-user shall be solely responsible for the media accessed.
1. Open your Kodi app and access the Settings menu through the cog symbol in the top left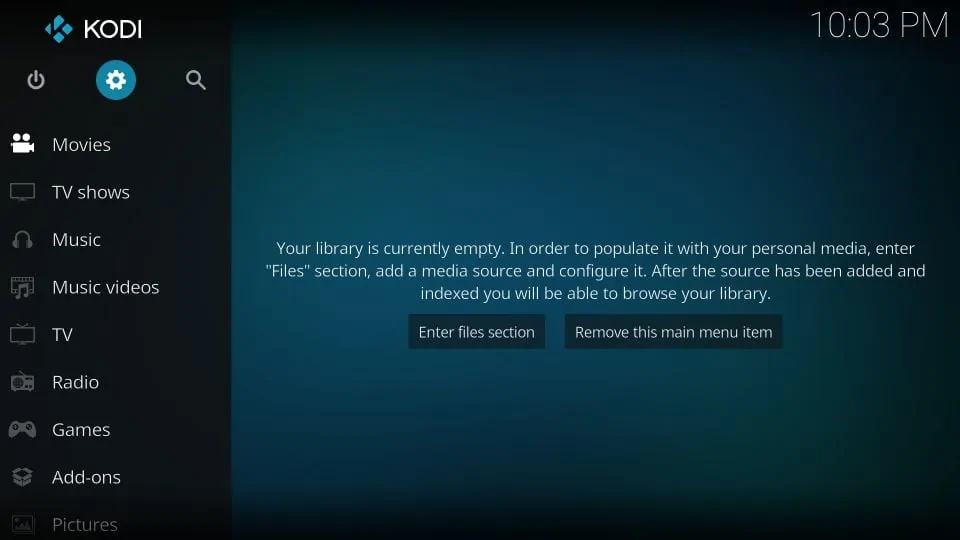 2. Now go to System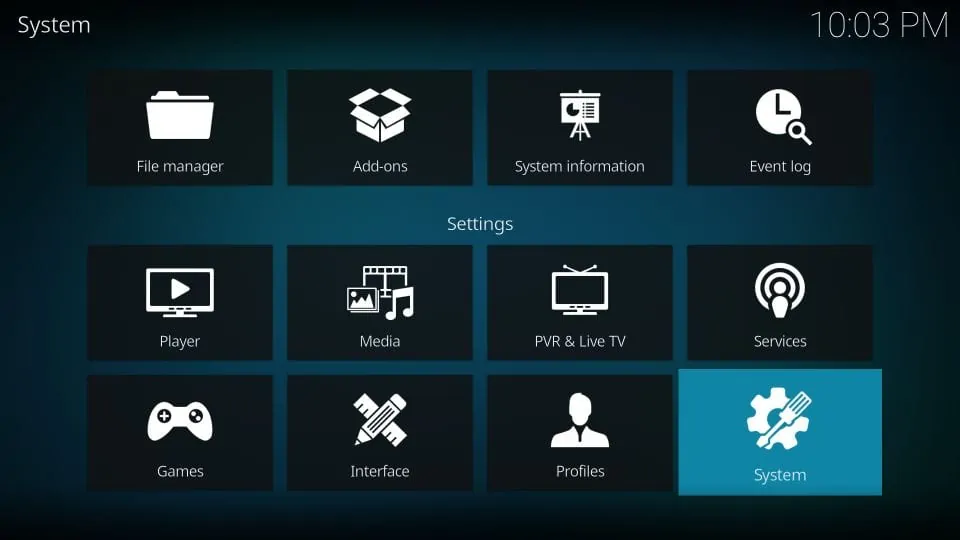 3. On the following window, select Add-ons (as you see it is on the left) and next switch ON the option Unknown Sources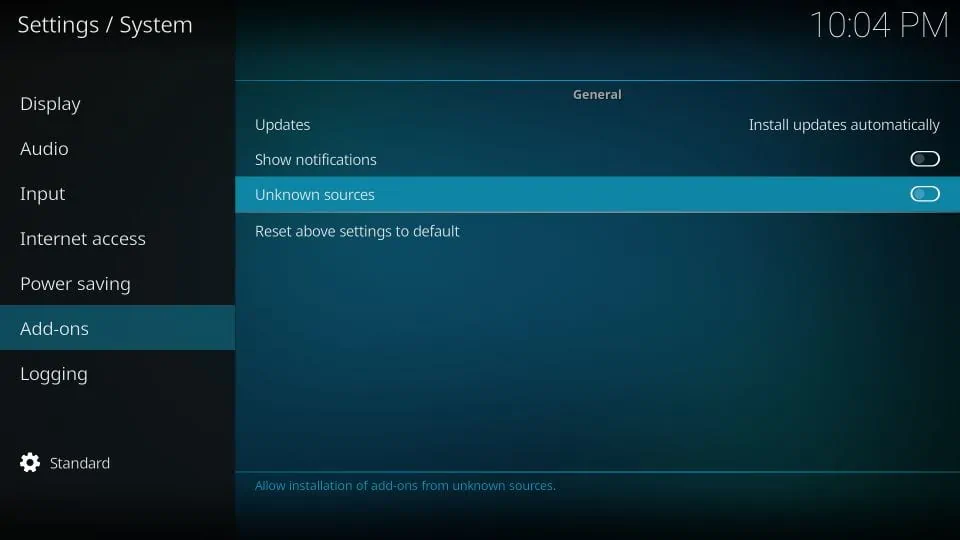 4. Click Yes to give your consent to keep Unknown Sources switched ON.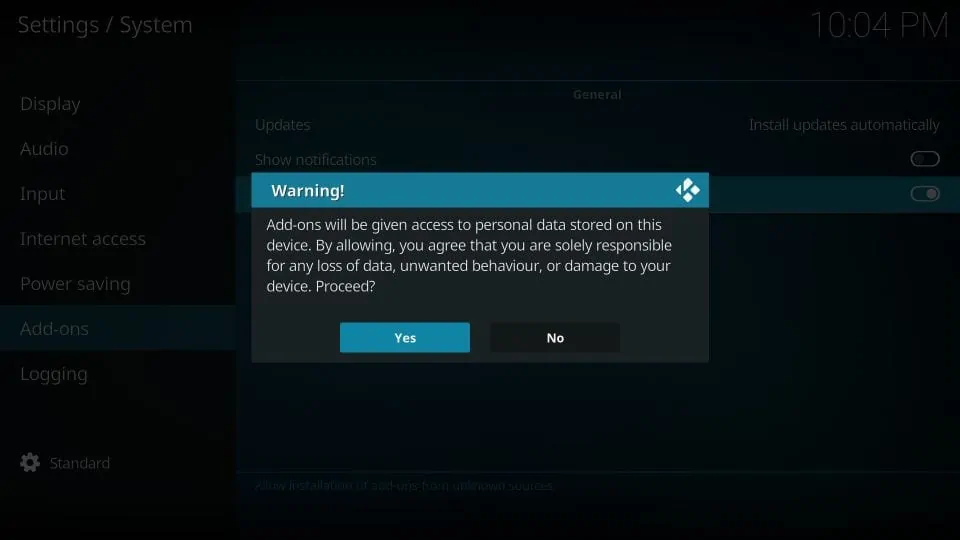 5. Now go back to the Settings window and click File manager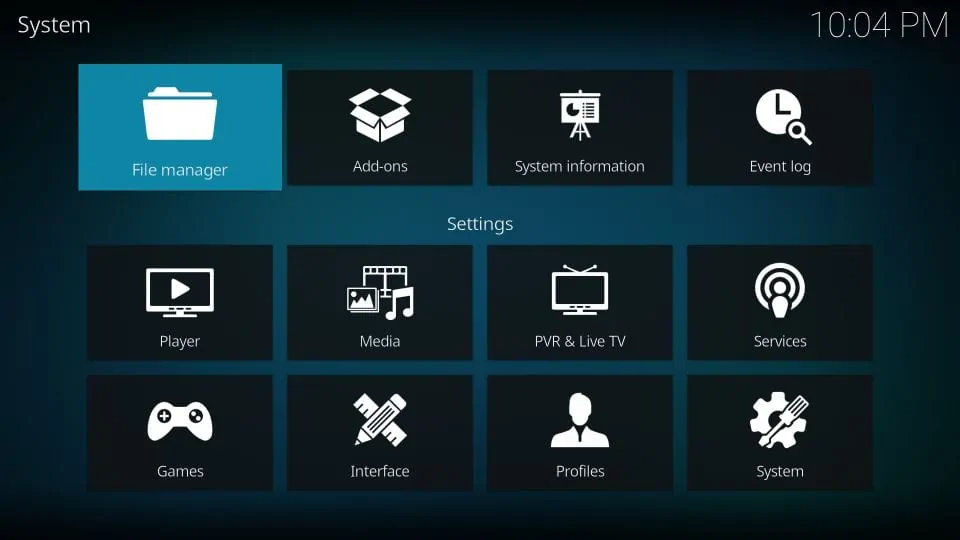 6. Click Add source.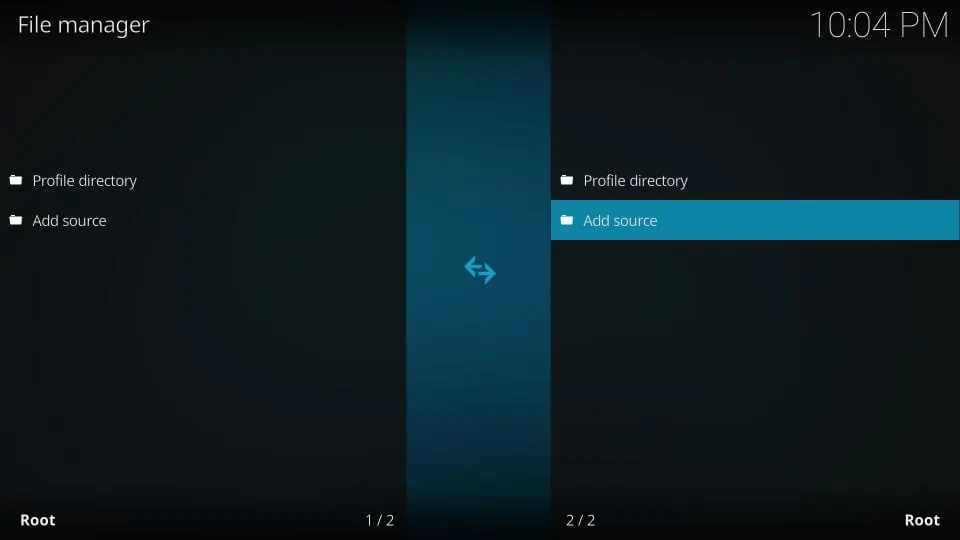 7. Click where you see <None> on the window that follows.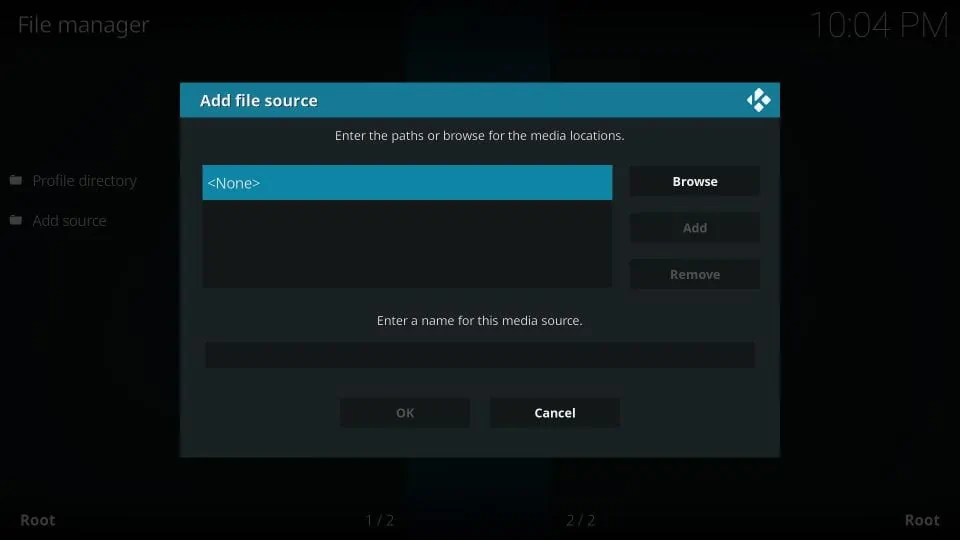 8. Type in the following link exactly as provided: https://lazykodi.com.
Note: This path is for the Lazy Kodi If you are installing any other repo, use the appropriate link for that repo. I have provided the source links along with the description of each repository.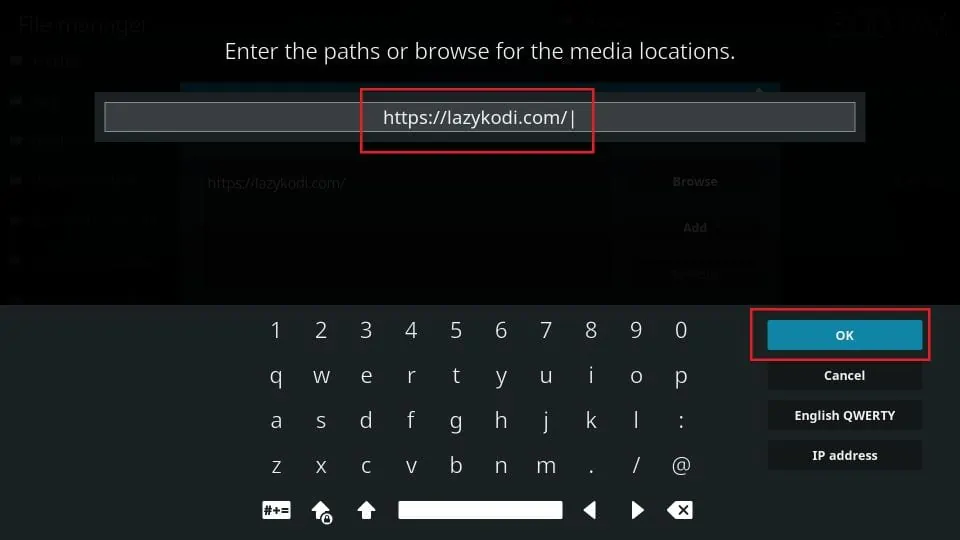 9. Now name the source. It is up to you how you name it. I try to make it memorable and relevant. So, I am naming it lazy
Click OK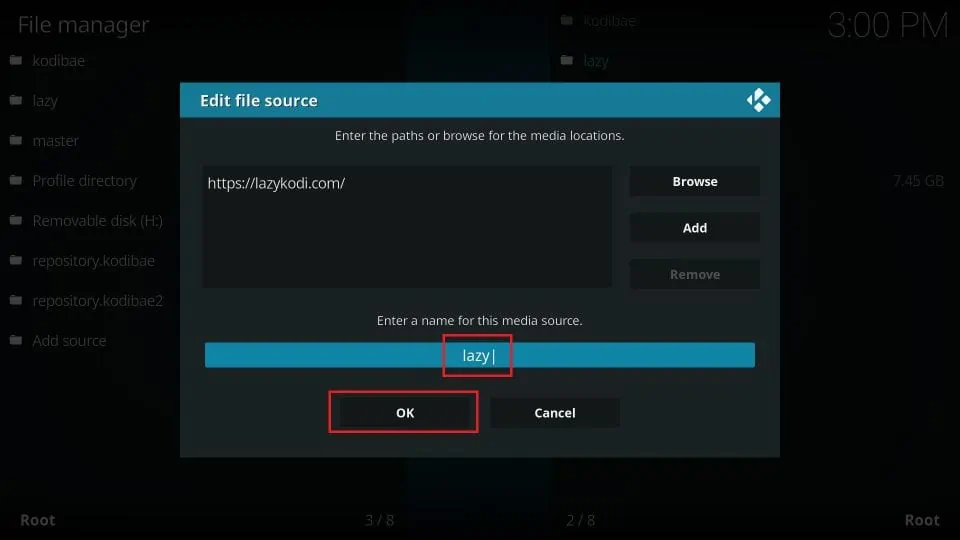 10. Now return to the Settings menu again and click Add-ons.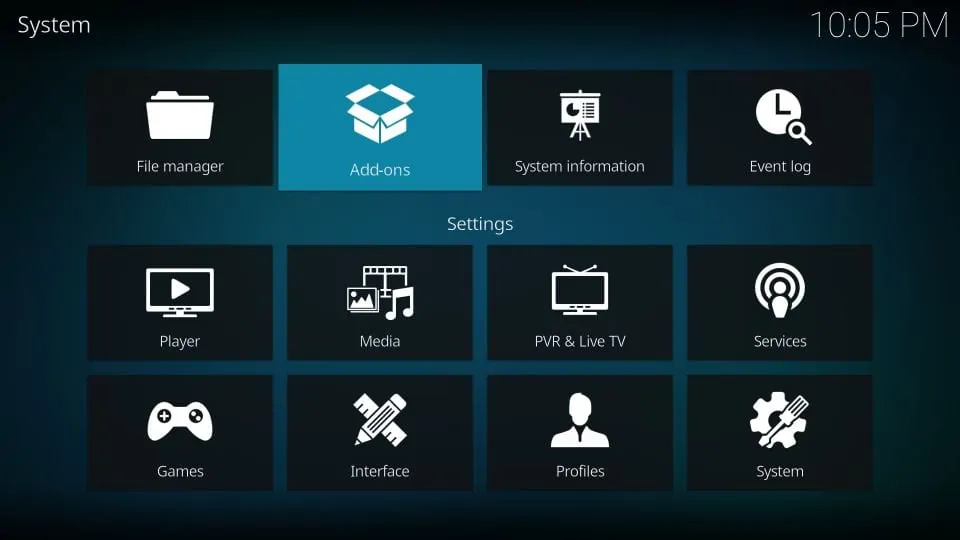 11. Click Install from zip file.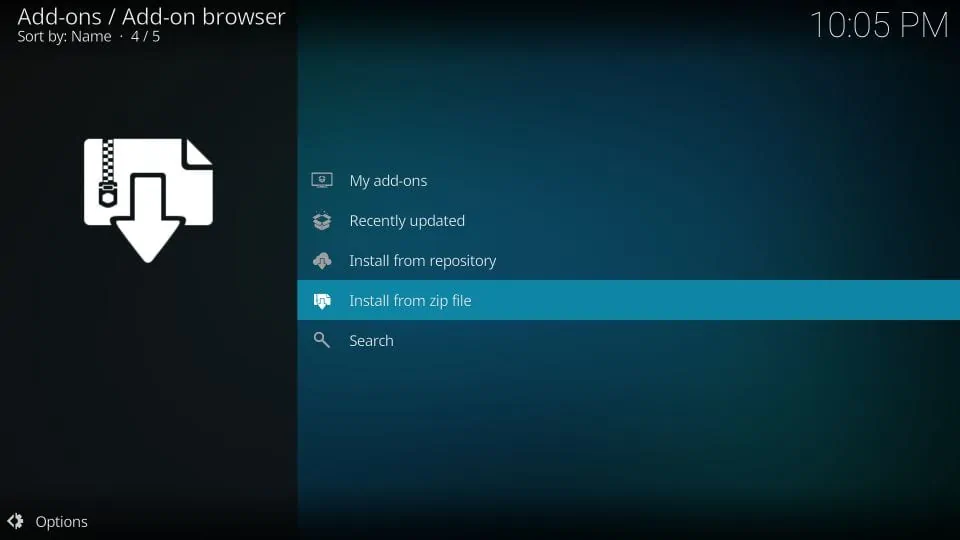 12. Look for the source name you typed in earlier and click it (like I am clicking lazy)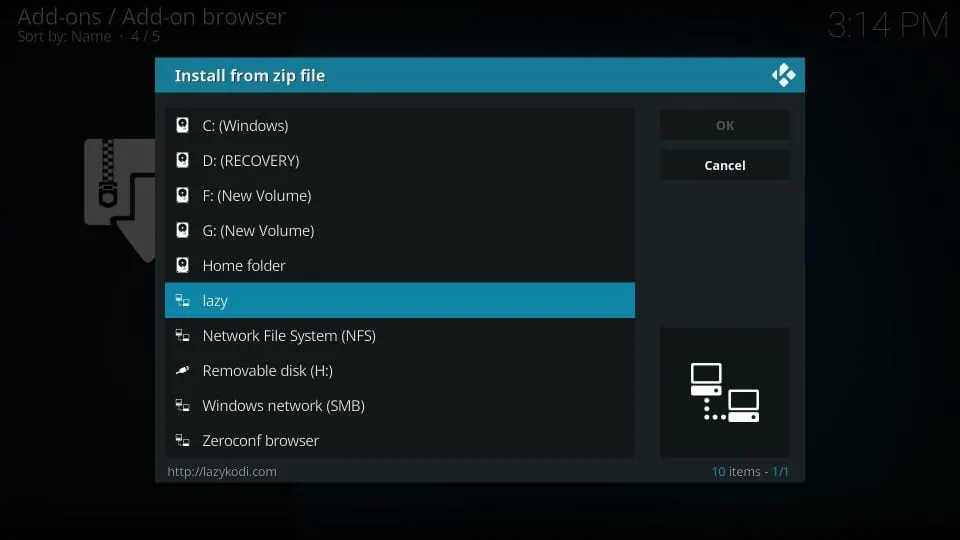 13. Now, click the folder Repos in here.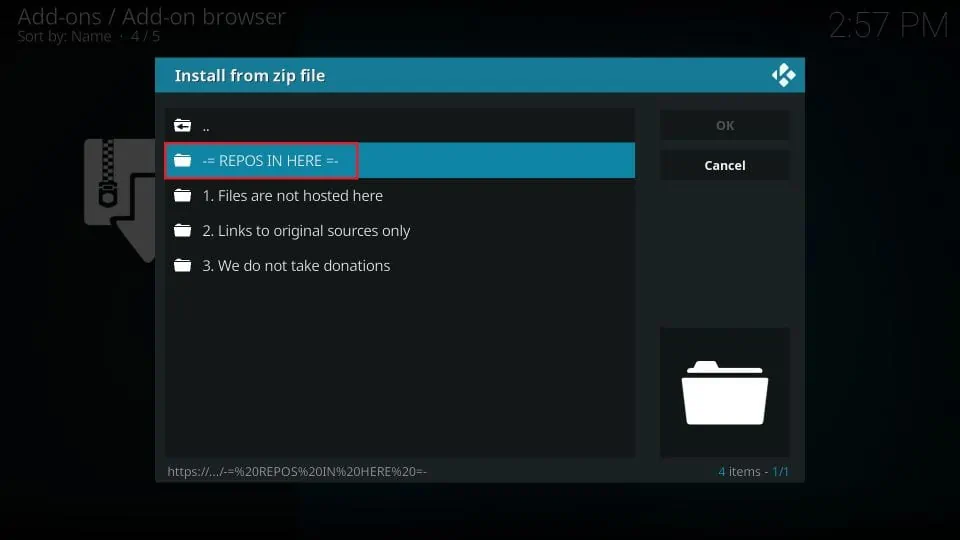 14. Find and click the desired repository you wish to install. I am choosing Cy4Root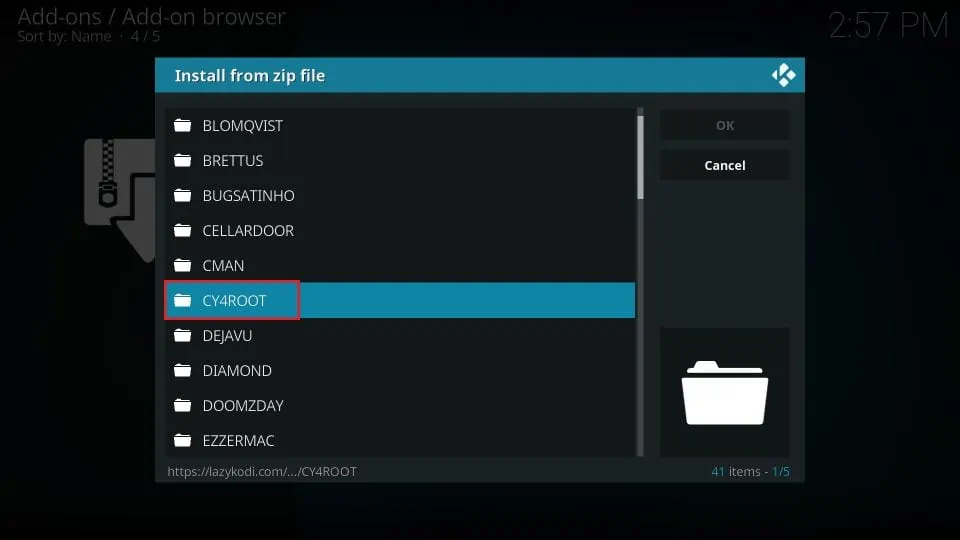 15. Now wait for the Add-on installed message. When this message is displayed, it means you have successfully installed the repository.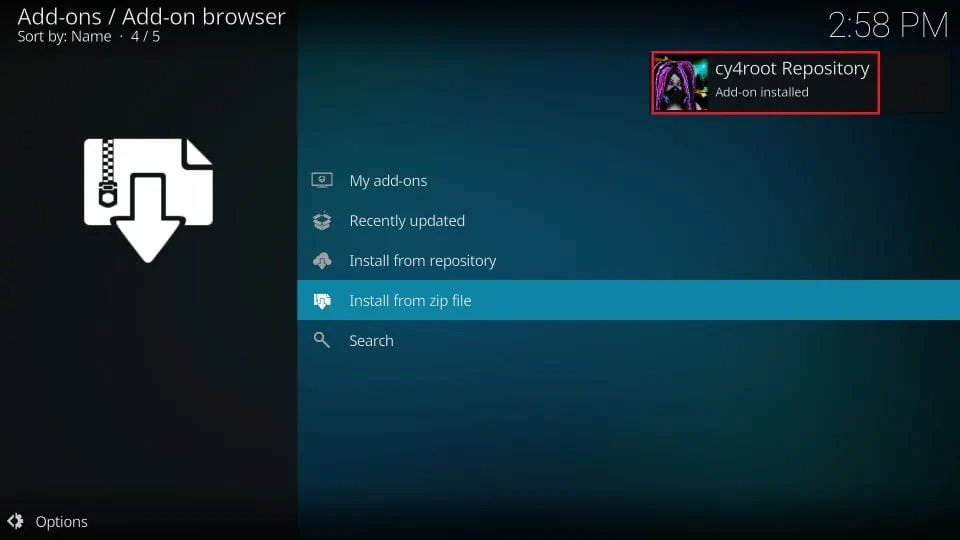 16. Now you may click Install from repository > Name of the repository > Add-on category (such as Video add-ons or Program add-ons) to install the addon of your choice.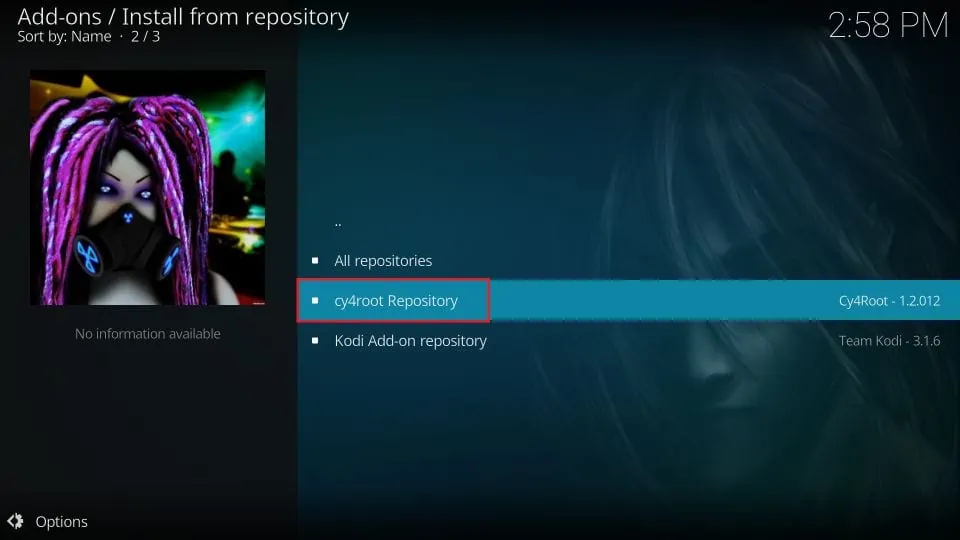 Best Kodi Repositories
Now that you know how to install a repository on Kodi, here comes the list of the top Kodi repositories.
EzzerMacs Wizard Repository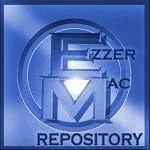 EzzerMacs has become a popular name in the Kodi world. This repository is the source to a whole host of Video Add-ons as well as many utility addons.
In the Video Add-ons section, you will find some popular names like DeathStar, Luxray Video, Destiny of DeathStar, Kratos Reborn, SportsDevil, The Magic Dragon, YouTube, and more.
With these add-ons, you can stream movies, shows, live TV, sports, and just about anything you want.
From the Program Add-ons section, you can install the EzzerMac Wizard, which is the source of dozens of EzzerMac Kodi Builds. You can also get the SG Wizard addon from here. You will also find plenty of utility and maintenance addons for Kodi.
If you are looking for the best repository for Kodi, you would really want to try EzzerMacs Wizard Repository.
Source: http://ezzer-mac.com/repo/
Diamond Wizard Repo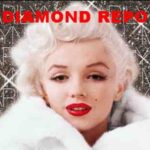 Diamond Wizard Repo has a wide range of add-on categories to choose from including Video add-ons, Program add-ons, Music and Picture add-ons, Services, Subtitles, and more.
The Video add-ons section contains nearly two dozen add-ons including 7 Of 9, Greased Lightning, The Magic Dragon, and more.
In the Program add-ons department, Diamond Build Wizard is probably the most popular addon. This wizard has a decent collection of Kodi builds for Kodi 18 Leia. The Wizard also offers various maintenance, backup/restore, and other utility tools.
With all this, Diamond Repo had to be part of our top Kodi repositories.
Source: http://diamondbuild.xyz/
TVAddons.co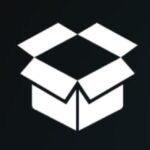 TVAddons.co is one of the oldest Kodi repositories. It offers a decent collection of a variety of addons in various categories. From Video add-ons to Program add-ons to music and subtitles, you will find a lot of options here.
TVAddons got involved in the legal trouble a while ago and was briefly shut down. It came back and has stayed since then. The repository now hosts only the official addons. So, if you are looking for third-party streaming addons, look somewhere else.
It is probably best known for Indigo and Git Browser addons. Indigo is a maintenance and utility addon, which also encompasses the Git Browser. However, Git Browser is also available as a standalone addon. This add-on lets you quickly install addons and repositories hosted by GitHub source.
Source: http://fusion.tvaddons.co (look for repository.xmbchub.zip)
Stream Army Repo
Stream Army Repo is best known for the very popular Nemesia AIO Kodi addon. However, it also hosts a bunch of other streaming addons that you may like, such as Fanime and Fight Club. In addition, this repo also features a couple of adult addons as well.
That's pretty much about the Stream Army repository for now. However, it deserves a mention on this list of best repositories for Kodi for the handful of useful addons it offers.
Source: http://streamarmy.co.uk/repo/
DejaVu
Update: This Kodi addon is currently unavailable, please try other Kodi Addons on this list.
DejaVu is one of the most popular Kodi repositories these days. This repository offers a good collection of Kodi addons including popular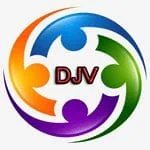 ones like DejaVu, Revolution, and Free. It is also one of the few repositories that host addons for Kodi 19 Matrix.
DejaVu repository also features the Maverick Wizard (for both Kodi 19 and 18), which lets you install the Maverick Kodi Builds.
I believe that DejaVu should be part of your collection of Kodi repositories.
Source: https://dejavurepo.github.io
Octopus Repository

This is another Kodi repository that features multiple addons for Kodi 19 (which also works on Kodi 18). You can install the popular Kodi addons like Alvin and Taz from this repository.
In the Program add-ons section, you will find the widely used utility addon Ares Wizard.
Source: http://octopus246.esy.es/octopus/
Cellar Door TV Repo
Cellar Door TV is probably one of the lesser-known Kodi repositories. However, it offers a bunch of quality addons and that's why I decided it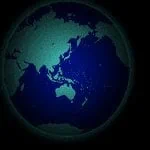 would be a good idea to include it on this list.
If you are looking for video streaming addons, it has the popular Numbers addon. It also features SportsDevil addon. However, SportsDevil is not exactly a reliable option these days.
In the Program add-ons section, the Cellar Door TV repo features CDTV Wizard. This Wizard gives you access to Cellar Door TV Kodi Builds.
Source: http://cellardoortv.com/repo
Narcacist's Wizard Repository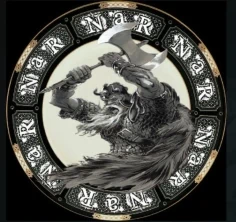 Narcacist is one of the best repositories that work both on Kodi 18 Leia and 19 Matrix. It offers Program add-ons and Video add-ons. The Narcacist Repository houses some of the best Kodi addons like Asgard, Rogue 1, Q Continuum, Black Lightning, Q Sports, and more.
Under the Program add-ons, you will find a few decent Kodi builds including, cMan Wizard, Narcacist Wizard, and BreezzWizard. If you are into streaming movies and TV shows often, you will want to try the Narcacist Wizard Repository.
Source: https://mylostsoulspace.co.uk/repo/
The Crew Repository

The Crew is another terrific repository with amazing addons collections from a wide range of categories including, Music add-ons, Program add-ons, and Video add-ons.
Under the Video add-ons section, you get Sports Devil, Ghost, The Crew, The Boys, and Live TV (Pluto TV, Xumo TV, SSTV). The repository also houses a couple of porn addons – Cumination and Ghost Porn. In the Program add-ons category, you get a decent collection of Kodi builds from The Crew, Breezz, Chains Build, Funsterplace wizards.
The Crew Repository covers everything you need right from Movies, TV Shows, Sports, and Adult content. That's why it deserves a mention in our best repositories for the Kodi list.
Source: https://team-crew.github.io/
South Paw Repository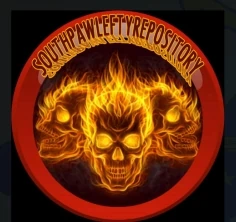 If you are more into Live TV's, South Paw Repository is the one you need! From Radio to Movies to TV Shows to Live TV, you got everything right here in this repository. You can access a wide range of addons from Music add-ons (TuneIn Radio), Program add-ons, and Video add-ons.
Under the Video-addons section, you get a tvOne, Pluto TV, TubiTV, Cartoon Network, Popcornflix, SportsDevil, and few adult content addons. Further, the South Paw Repository also offers maintenance tools under the Service section. It is compatible with both Kodi 18 Leia and 19 Matrix.
Source: https://southpawlefty2468rocky.com/repo
Old and non-working Kodi repositories
Here is the list of the repositories that do not work any longer. However, some of them are only temporarily unavailable and I hope that they will be back in the game soon.
AndroidABA
Update: Temporarily Unavailable
AndroidABA is technically not a Kodi repository but a source from where you can install almost all the Kodi repositories and a wide range of Kodi utility addons. This source contains Bae, Fusion, and many more Kodi repositories. It is a lot like Lazy Kodi but with a bigger collection.
If you can't install the repositories or certain addons from their original sources, give AndroidABA a shot. There is a fair chance you might find what you are looking for.
Source: http://androidaba.com/addons/
AJs Repository
Update: Site temporarily disabled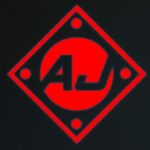 AJs isn't the most popular Kodi repository, but it hosts some good quality addons. As I write this article, it has 7 video addons and 1 program add-on called AJs Wizard.
Let's talk about the AJs Wizard first. This wizard features a good line up for some fine Kodi builds. The builds are available in 4 categories AJ Builds, Beckys Builds, Pauls Builds and Community Builds. There are nearly 20 builds in total. AJs Wizard also has the Maintenance category that lets you carry out basics tasks such as deleting cache, packages, thumbnails, force closing Kodi and resetting Kodi to the default value.
The Video Add-ons section doesn't contain the very well known addons, but you may try Cryptic, Eyasses, Champion Sports, Falcon Project and more.
Source: http://ajbuilds.uk/repo
Kodi Bae
Update: Kodi Bae Repository is currently unavailable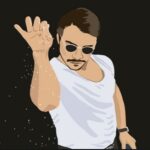 Kodi Bae is also one of the most popular Kodi repositories among Kodi users. The content library of Kodi Bae is quite substantial. However, it is host to some really awesome Kodi addons. Instead of focussing on hundreds of them, Kodi Bae developers picked only the quality addons. You can install video addons like Seren, Ultimate IPTV, cCloud TV, Exodus, Indigo and more.
This repository also features several Kodi addons in other categories such as Program add-ons, services, Look and feel, Music, Picture, etc.
If you like watching movies and shows or even sports or live TV, you will want to try the Kodi Bae repository.
Source: http://lazykodi.com
Golden Gun Repository
Update: Golden Gun Repository may either be temporarily or permanently down. I will keep checking from time to time.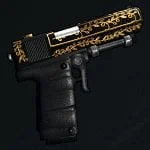 Even though Golden Gun does not have as big a collection of addons as some of the other repos on this list, it still has some decent options.
If you are looking for an option to stream movies and shows, there is the I am Ego addon in the Video Add-ons section. You can also install addons like Resistance, and SportsDevil from here.
You can try the utility and maintenance addons like Metalgear Wizard and Metalgear GUI Wizard from the Program Add-ons category.
You can also install MP3 Streams addon from the Music Add-ons section. This addon was previously available on Kodil Repo that has now been taken down.
Source: https://goldengunrepo.github.io/install/me/
T2K Repo
Update: T2K Repo is installing but you will get the error message "Could not connect to repository"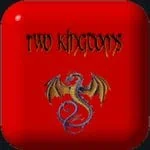 T2K Repo is the source from where you can get access to dozens of addons in the Video Add-ons, Program Add-ons, Music Add-ons section, and more.
IT, Kingdom, several Fladnag addons, Plex, and T2K 1 Click Movie, are some of the popular video streaming addons available through the T2K Repo.
The Program Add-ons category of this repository is best known for the T2K Wizard addon, which is the home to multiple T2K Builds, such as Fladnag Super Lite, The Last Kingdon, T2K Simple Build and more.
If you are looking for some Music addons, you can try BeatIT, TuneIn, T2K Music, and more.
T2K is a decent repository overall. Give it a try!
Source: https://t2k-cloud.co.uk/Repo
Before you start streaming with Kodi Addons or Builds, I would like to warn you that everything you stream on Kodi is visible to your ISP and Government. This means, streaming copyrighted content (free movies, TV shows, live TV, and Sports) might get you into legal trouble.
Thankfully, there is a foolproof way to keep all your streaming activities hidden from your ISP and the Government. All you need is a good VPN for Kodi. A VPN will mask your original IP which is and will help you bypass Online Surveillance, ISP throttling, and content geo-restrictions.
I personally use and recommend ExpressVPN, which is the fastest and most secure VPN. It is compatible with all kinds of streaming apps and devices.
NOTE: We do not encourage the violation of copyright laws. But, what if you end up streaming content from an illegitimate source unintentionally? It is not always easy to tell the difference between a legit and illegal source.
So, before you start streaming on Kodi, here's how to get VPN protection in 3 simple steps.
Step 1: Get the ExpressVPN subscription HERE. It comes with a 30-day money-back guarantee. Meaning, you can use it free for the first 30-days and if you are not satisfied with the performance (which is highly unlikely), you can ask for a full refund.
Step 2: Click HERE to download and install the ExpressVPN app on your streaming device. If you are using a FireStick, I have given the exact steps starting with Step 4 below. 
Step 3: Click the Power icon to connect to a VPN server. That's all. Your connection is now secure with the fastest and best VPN for Kodi.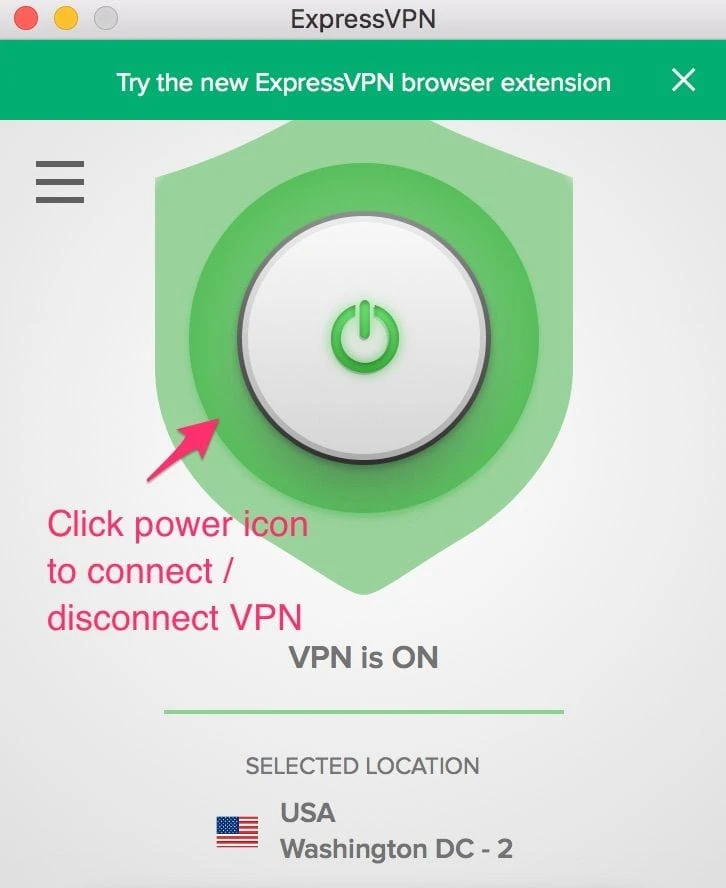 The following are the steps to install Kodi VPN on your Fire TV devices. If you have other streaming devices, follow Step 1-3 above.
Step 4: Subscribe to ExpressVPN HERE (if not subscribed already).
Step 5: Go to Fire TV Stick home screen. Click Find followed by Search option (see image below).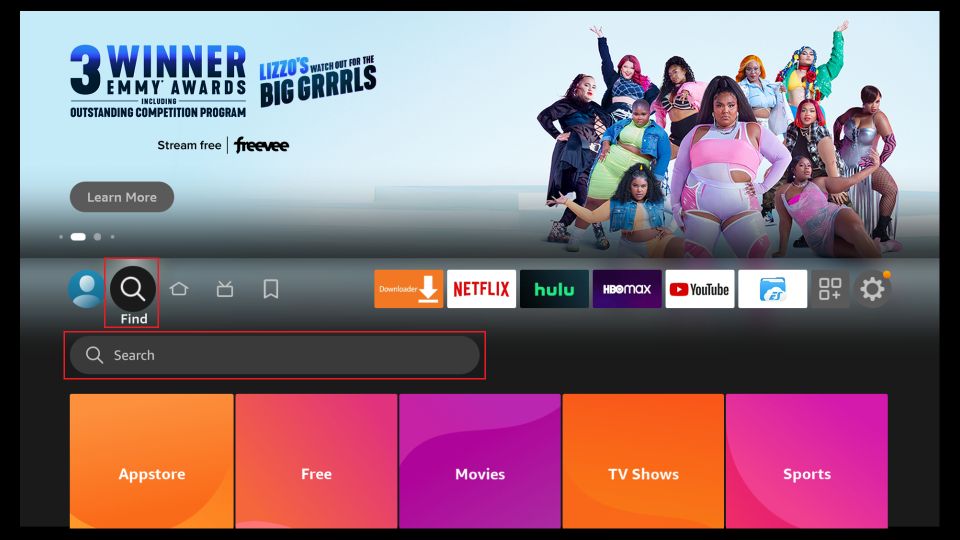 Step 6: Type Expressvpn in the search bar and select when it shows up.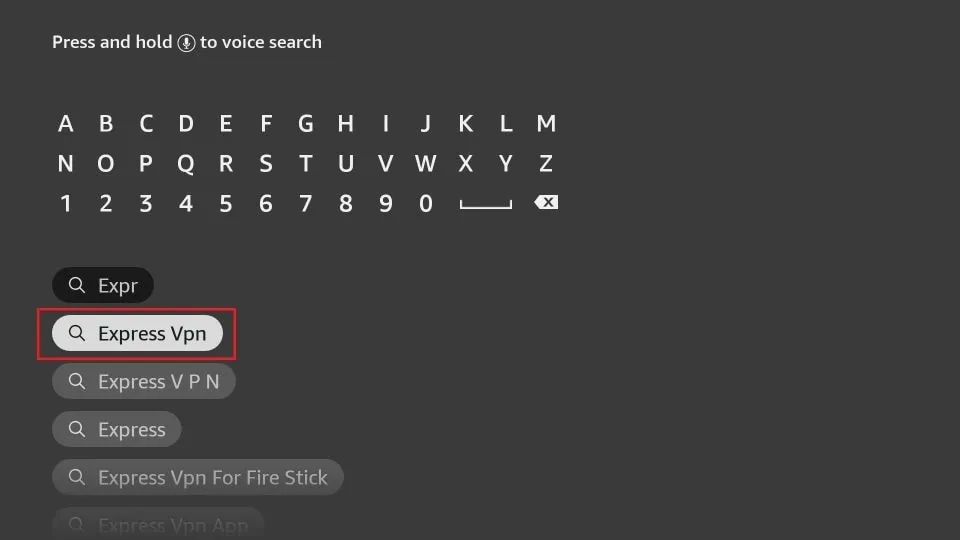 Step 7: Click Download.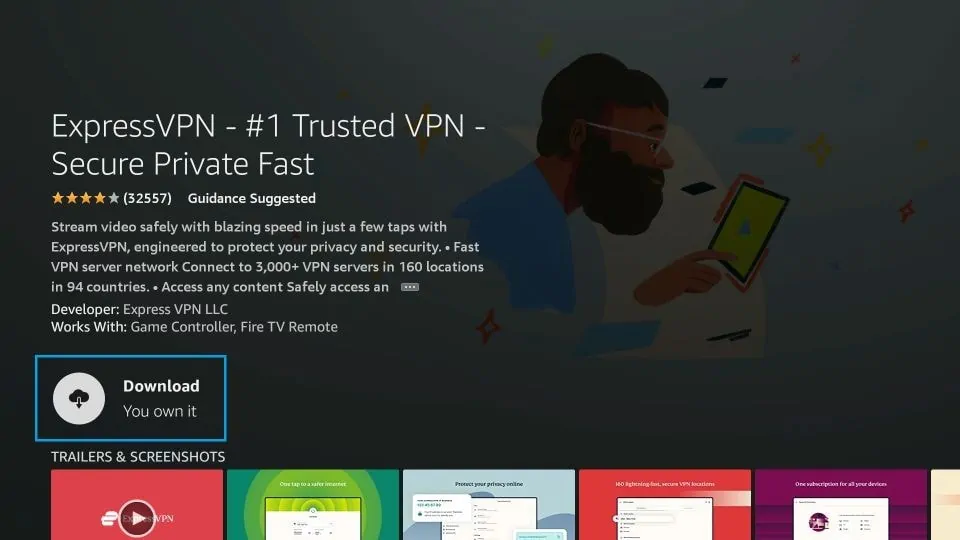 Step 8: Open the ExpressVPN app and Sign in using the email ID and password that you created while buying the ExpressVPN subscription.

Step 9: Click the Power icon to connect to a VPN server. That's all. Your FireStick is now secured with the fastest VPN.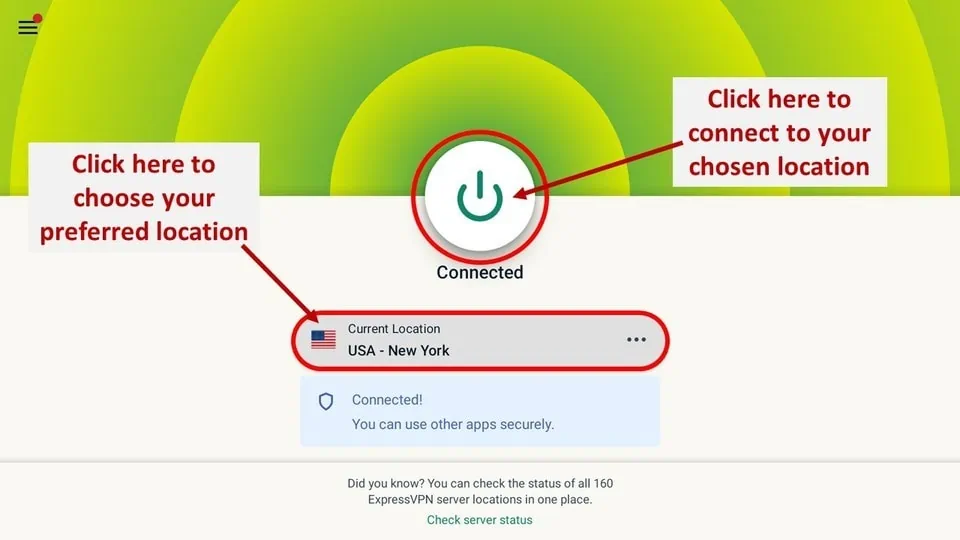 Winding Up
So, these are the best Kodi repositories for 2023. We continually check this list to make sure it contains only the working repositories. The moment we discover that any repository isn't functional, we update this article accordingly. If you have come across a great repository or if you wish to share feedback, please feel free to get in touch with us through the comments section below.
Related:
Legal Disclaimer - FireStickTricks.com does not verify the legality or security of any add-ons, apps or services mentioned on this site. Also, we do not promote, host or link to copyright-protected streams. We highly discourage piracy and strictly advise our readers to avoid it at all costs. Any mention of free streaming on our site is purely meant for copyright-free content that is available in the Public domain. Read our full disclaimer.
Disclosure - FireStickTricks.com is reader-supported blog. When you buy a product through links on our site, we may earn commission. Learn More