Bill Omar Carrasquillo, popularly known as Omi in a Hellcat, was sentenced to five and a half years in federal prison on March 7, 2023, and ordered to pay a $30M fine for running a cable TV piracy scheme. He pleaded guilty to several charges, including tax fraud and copyright infringement.
During the sentencing, Judge Harvey Bartle III delivered the ruling and said thirty million dollars is a lot of money to have earned from his dubious dealings. He also said despite Carrasquillo's apology, his significant fan following means he has more responsibility. The judge finalized by saying that he couldn't let Omi in a Hellcat get away with his fraud because it would imply that others could also get away with such dealings.
The YouTuber last uploaded a video in February 2023, but he could still have recorded content yet to be uploaded.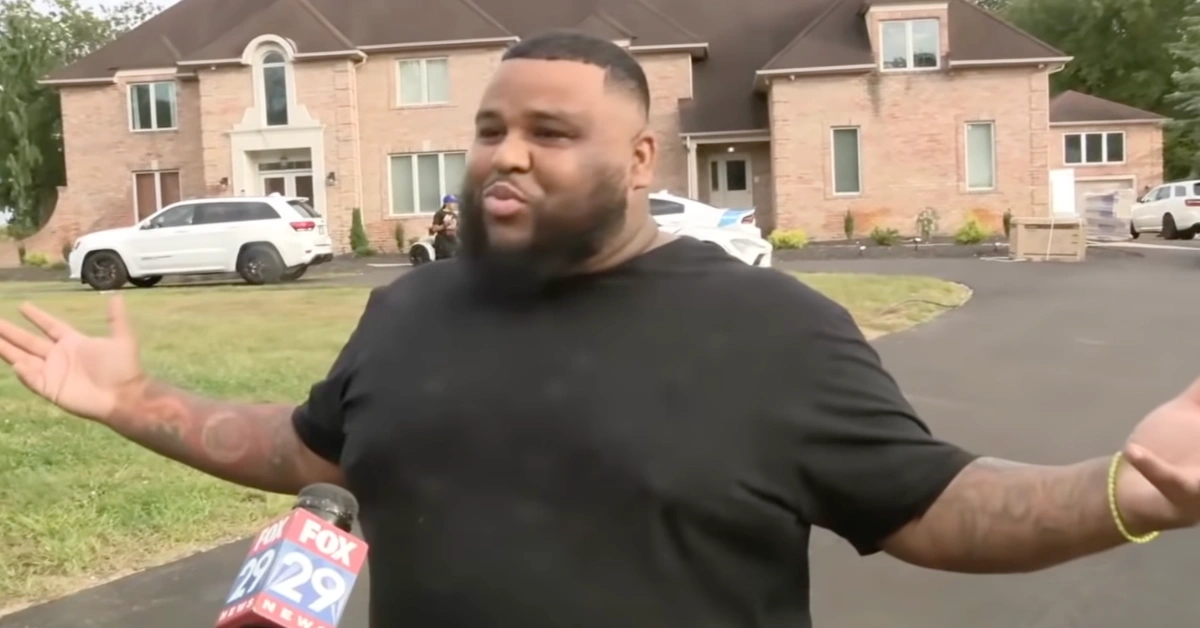 Image Credit: The Washington Post
Omi in a Hellcat's Background and Rise to Fame
Omi in a Hellcat grew up in Philadelphia with parents who had substance abuse problems. His father was a drug dealer who mainly dealt with and used cocaine. There are rumors that he taught Omi in a Hellcat how to cook crack cocaine at only 12 years. His mother later passed away from a drug overdose.
In his teenage years and early 20s, Omi in a Hellcat made a living by delivering pizzas, selling games, FireSticks, and other goods hoping to become an entrepreneur. He later branched into the IT industry and launched a server-hosting business that managed games like Minecraft and Grand Theft Auto 5. His IT business provided the background and knowledge he needed to venture into the IPTV business, which he launched next.
He created the IPTV app Gear TV Reloaded, which people downloaded and used to stream content like movies and TV shows. This service quickly gained subscribers and became one of the top illicit IPTV services by 2017. Subscribers could access live channels, movies, TV series, and pay-per-view events for $15. By 2018, Gear TV Reloaded had approximately 100,000 subscribers and generated about $34 million in annual income.
Omi in a Hellcat created his YouTube channel in 2016 but started posting regularly in 2019. He used this channel to post his daily-life videos, showcase his wealth, and sometimes upload inspirational videos to motivate his fans. Like his IPTV service, his YouTube channel also gained massive popularity. He had approximately 800,000 subscribers by the end of 2021.
Between 2017 and 2021, Omi in a Hellcat diversified into other business niches. He had known real estate, construction, and nightclub business dealings. He also owned nightclubs and a restaurant.
Omi in a Hellcat's Legal Troubles
Omi in a Hellcat's legal troubles started in 2019 when authorities launched an investigation into his income sources. In November 2019, the FBI raided his lavish home and seized his cars, jewelry, and money. This operation took about 5 hours. His Gear TV Reloaded app was also shut down during the raid.
However, he wasn't arrested, and despite the seizure of some of his property, he continued to record and upload YouTube videos which were also a significant income earner. In addition, Omi in a Hellcat also amassed a flashy collection of cars, including Porsches, Bentleys, Lamborghinis, and McLarens, and more than a dozen properties all over Philadelphia from his YouTube and IPTV income. He regularly uploaded videos showing off some of his cars and discussing his wealth.
Despite being under investigation for over three years, Bill Omar Carrasquillo, or Omi in a Hellcat, was indicted in late 2021 after investigators gathered solid evidence of his involvement in copyright infringement and tax evasion. His crime was running a Gears TV Reloaded app that he and the other two people used to open accounts with legitimate IPTV service providers like Verizon FiOS and Comcast. They used these accounts to hack into encrypted cable TV boxes and stream and then resell this content to their subscribers.
Illegal IPTV services are a billion-dollar industry in the US, and authorities still struggle to crack down on them. However, Omi in a Hellcat's successful indictment is among the most significant wins the US authorities have had against cable TV piracy schemes and their instigators.
Omi in a Hellcat's Sentencing Details
Omi in a Hellcat was handed a five and half years term in federal prison. He must also surrender $30 million in assets, including properties and cars, and over $11 million as restitution from the cable TV companies he pirated. He also owes the IRS approximately $6 million in back taxes because he failed to disclose his money-making ventures and business dealings between 2016 and 2019.
Authorities will recover some money owed to the streaming companies and IRS from selling assets seized during the 2019 raid. Money from the frozen accounts may also be repossessed by the government and go towards paying off the debts. Carrasquillo's family will also have to move from his Swedesboro mansion, as it's part of the assets to be sold. They plan on relocating to a smaller home in Delaware County.
What Next For the YouTube Star?
Omi in a Hellcat admitted his wrongdoing during the court's proceedings. However, he said he felt he had let his fans down and was sorry. In one of his earlier videos about the 2019 FBI raid, Omi in a Hellcat said he's only guilty of making money and the authorities are targeting him unfairly. He also said he is embarrassed to lose everything from his house and cars to properties and jewelry.
However, he changed his mind about guilt because he admitted fault during the recent court case. Typically, this magnitude of copyright infringement and tax evasion crimes attract longer sentences, with some going on for over a decade. However, authorities working on Carrasquillo's case wanted a longer sentence, meaning his five-and-a-half-year sentence is a welcome relief.
Omi in a Hellcat is currently out on bail and is waiting to begin his sentence on May 8. He is taking the sentence well despite not posting any video to give viewers his final take. His incarceration will likely lead to the downward spiral of his YouTube channel, which, for obvious reasons, he can no longer commit to.
Luckily, he gave his fans all the closure they needed when he apologized to his family, employees, and fans and said he didn't understand the significance of his crimes.
What Next for You?
We have always discouraged our readers from breaking copyright laws and using pirated mediums for streaming content. It's best to use official sources to stream your favorite content.
However, we are also an advocate for your privacy. In light of recent events, we recommend using a reliable VPN while streaming. ExpressVPN is the best VPN for streaming, with its ultra-fast speeds and tons of servers worldwide. ExpressVPN will keep your streaming activities hidden from anyone who might be watching, including your Government and ISP. ExpressVPN works on all your devices, including FireStick, Android, iOS, Mac, Windows, and more. You also get a 30-day moneyback guarantee.
Legal Disclaimer - FireStickTricks.com does not verify the legality or security of any add-ons, apps or services mentioned on this site. Also, we do not promote, host or link to copyright-protected streams. We highly discourage piracy and strictly advise our readers to avoid it at all costs. Any mention of free streaming on our site is purely meant for copyright-free content that is available in the Public domain. Read our full disclaimer.
Disclosure - FireStickTricks.com is reader-supported blog. When you buy a product through links on our site, we may earn commission. Learn More