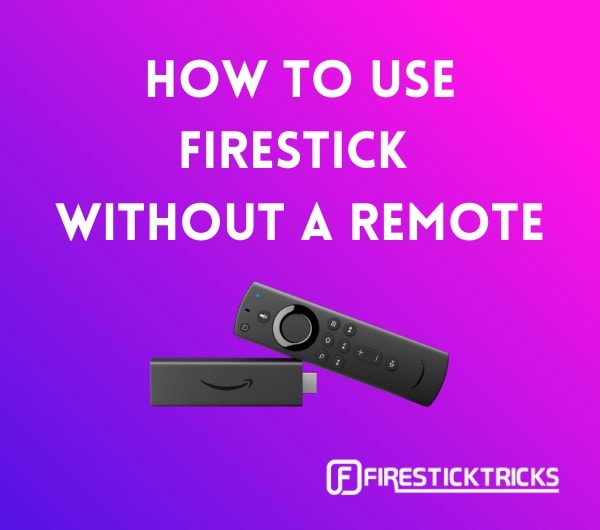 In this step-by-step guide, I will show you how to use a FireStick without a remote utilizing several different methods. The same methods work on all Amazon Fire TV devices, like the FireStick 4K, Fire TV Cube, and FireStick Lite.
After a hard and long day, you're ready to chill and stream your favorite content on your Amazon Fire TV Stick. You settle down on your cozy couch and reach for the remote, only to find it's not working. It could be for multiple reasons—battery problems, pairing issues, external damage, and many more.
Are you even surprised? You know how remotes have a knack for failing (or getting lost) right when you want them.
Well, don't panic! You don't even need to buy a replacement. There are numerous ways to get around a lost or damaged remote if you want to use your FireStick immediately.
Fortunately, you can control your Fire TV Stick through your smartphone, thanks to technology. Yes, you read that right. There are a handful of apps that turn your smartphone (Android or iOS) into a remote for your Fire TV Stick.
Attention: Read before you continue
Governments and ISPs across the world monitor your online activities. If found streaming copyrighted content on your device, you could get into serious trouble. Currently, your IP is visible to everyone. I strongly recommend you get a trustworthy VPN and hide your identity so that your movie-viewing experience doesn't take a bad turn.
I use ExpressVPN, the fastest and most secure VPN in the industry. It is very easy to install on any device, including Amazon Fire TV Stick, Smartphones, PC, macOS, iOS, and more. Also, it comes with a 30-day money-back guarantee. If you don't like their service, you can always ask for a refund. ExpressVPN also has a special deal where you can get 3 months free and save 49% on an annual plan.
Read: How to install and use the best VPN for FireStick
Read: How to install and use a VPN on other streaming devices
How to Use a FireStick Without a Remote
Let's start with different methods to use a FireStick without a remote.
1. Use Amazon Fire TV App on Your Smartphone
First, I will show how to operate your Amazon FireStick using your smartphone. You can control your Fire TV Stick by downloading Amazon's Fire TV app on your phone from the Google Play Store (Android) or the Apple App Store (iOS).
The Fire TV app offers all the controls provided on a Fire TV Stick remote, including voice control. To install the app, follow the steps below:
Note: Mobile screenshots are presented in groups of three; therefore, each set of screenshots applies to the several steps prior. I demonstrate these steps using an Android smartphone, but the process is essentially the same for iOS smartphones. 
1. Go to the Google Play Store or Apple App Store on your smartphone.
2. In the app store, select the search box.
3. Now, type Amazon Fire TV. Select the app from the drop-down suggestions, or initiate the search and select the app from the results.
4. Tap the Install button. At the time of writing, the app is 40 MB.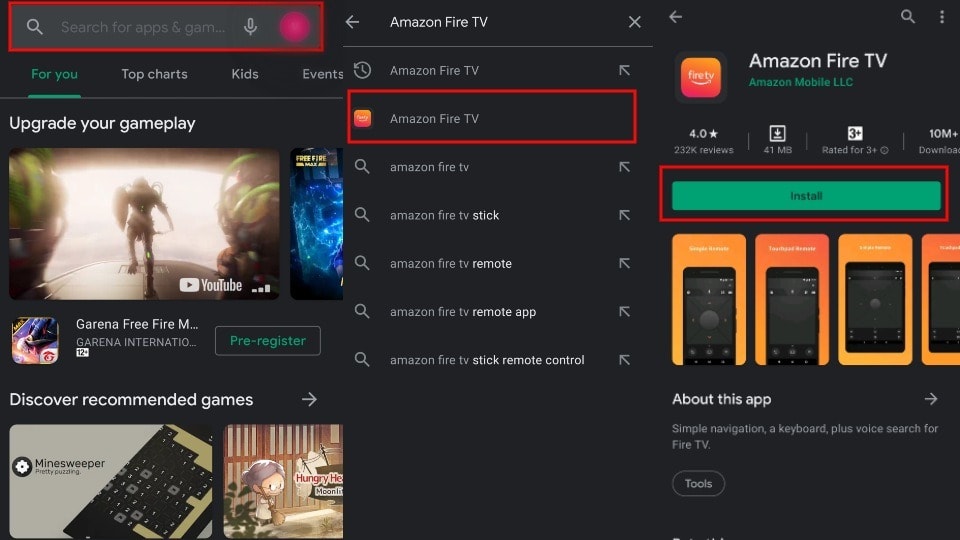 Note: Your phone and Fire TV Stick need to be connected to the same network before proceeding.
5. Once the Fire TV app finishes downloading and installing, tap Open to launch it.
6. Select the name of your Fire TV Stick on the Available Devices screen.
7. To pair your smartphone with your Fire TV, type the code that appears on your TV into the app on your phone.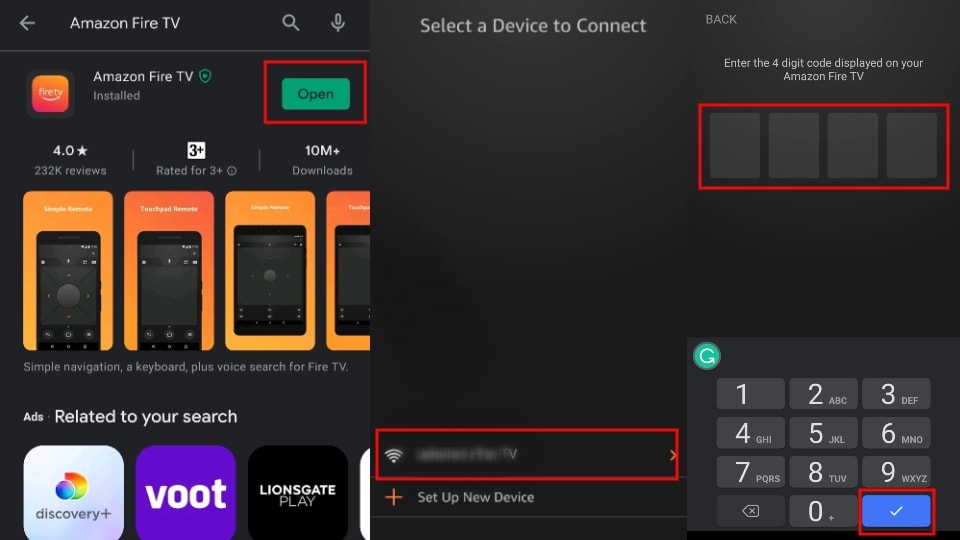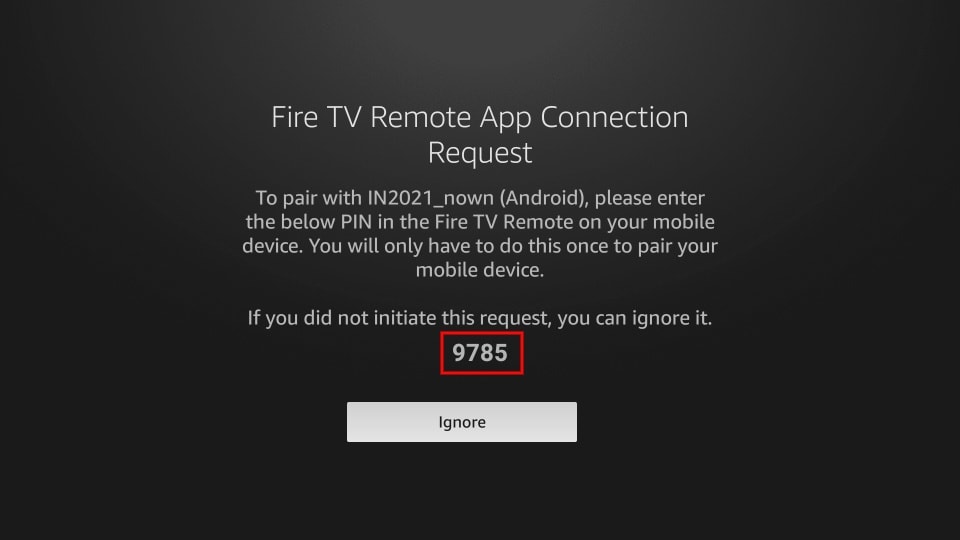 How to Use the Fire TV App
Using the Fire TV app is as simple as using the FireStick remote. You can use the directional buttons and the select button to navigate the device's interface. These buttons in the app are large and clear, making them easy to press. In my experience, my FireStick responds well to the app inputs, with little to no latency.
Right under the navigational buttons are smaller buttons that perform other remote functions: back, home, options, rewind, play/pause, and fast forward.
In the top-right corner, you get quick access to the Your Apps and Games section, and right next to that is a keyboard that lets you enter text on your Fire TV.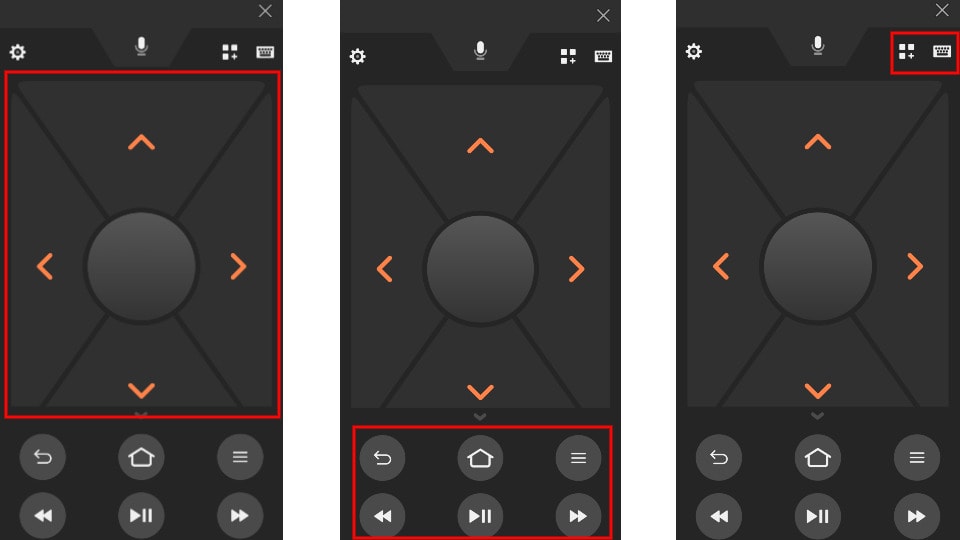 At the top of the screen, right in the middle, is the voice function. To use it, you need to pull down and hold the mic icon until you're finished giving a command. Pulling down and holding the mic icon is equivalent to holding the voice button on the remote.
You can access settings by tapping the gear icon in the top left. In the settings, you can make your Fire TV Sleep, access your Fire TV Settings, and tweak App Remote Settings.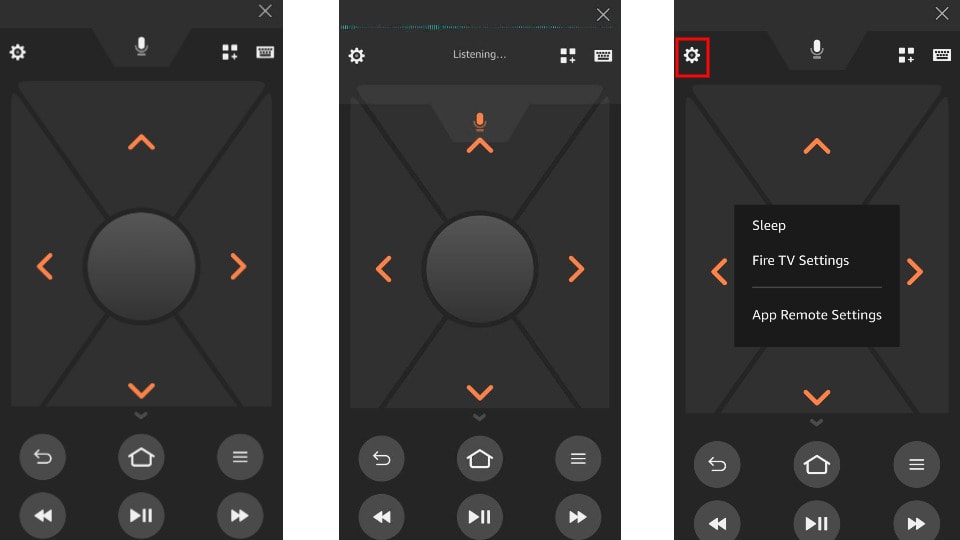 Under App Remote Settings are a couple of options: Directional Pad and Vibration.
If you disable the Directional Pad option, it will be replaced by a touchpad. You will have to navigate around the Fire TV interface by swiping left, right, up, and down. The choice is yours.
Whether you want Vibration, or haptic feedback, in the Amazon Fire TV app is also a matter of personal preference.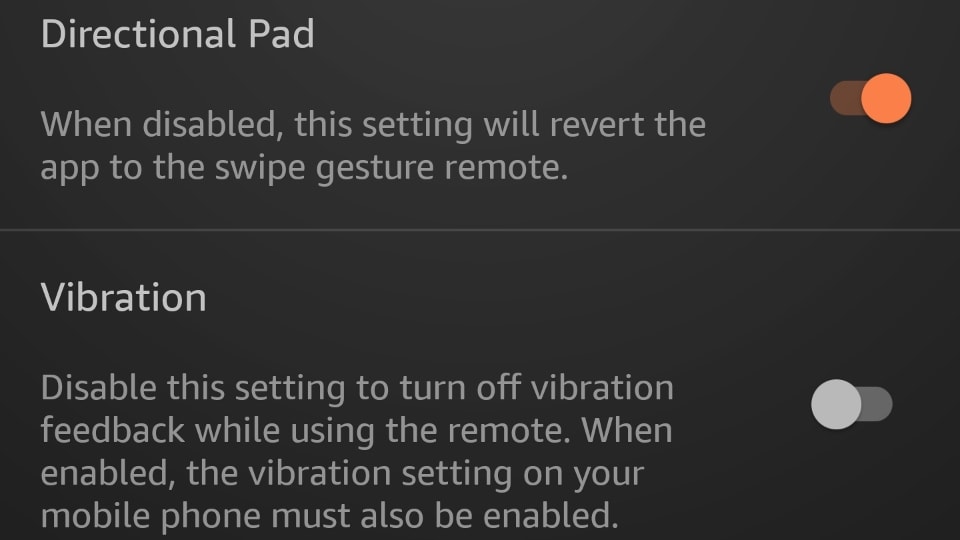 2. Use Your TV Remote
Did you know you can control your Fire TV Stick with your TV remote, provided your TV supports HDMI-CEC? Is that too technical?
Let me simplify it for you. HDMI-CEC (Consumer Electronics Control) was developed to allow all devices that are connected to HDMI ports to work as one. CEC allows any HDMI device to be controlled via a single remote control.
The bottom line is you may be able to use your TV remote to control your Fire TV Stick. The question is does your TV support the feature? You can check whether your TV supports CEC in its product manual or by going to the brand's official website.
3. Use Your Bluetooth Mouse
Amazon Fire TV Stick supports various Bluetooth accessories, like mice and keyboards. That means you can pair your FireStick with a Bluetooth mouse to operate it. Here's how to do it.
1. From your Fire TV Stick home screen, navigate to settings.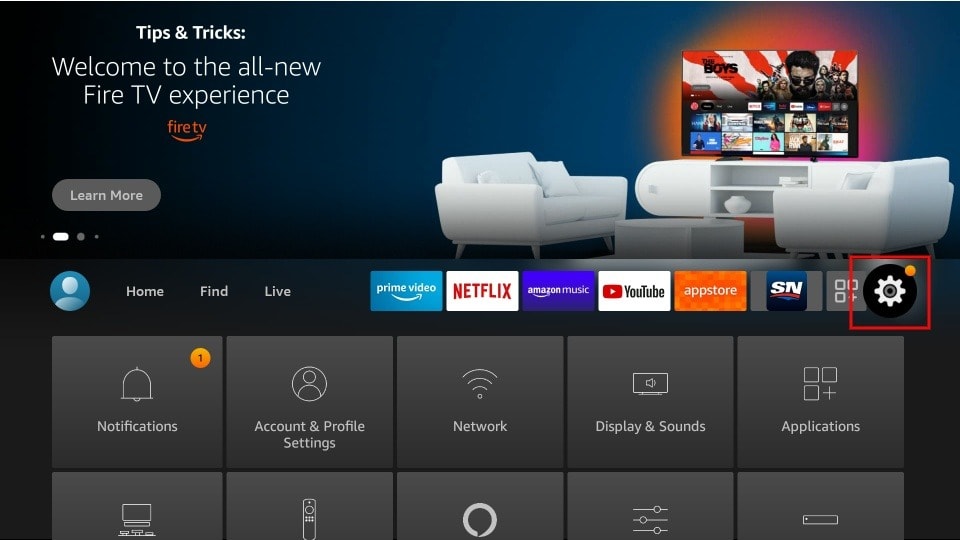 2. Scroll down and select Controllers & Bluetooth Devices.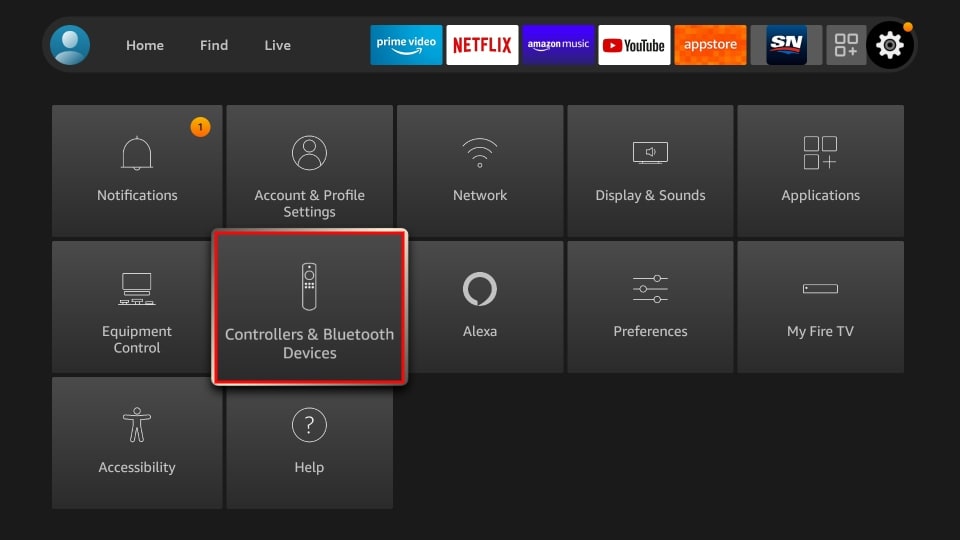 3. Select Other Bluetooth Devices.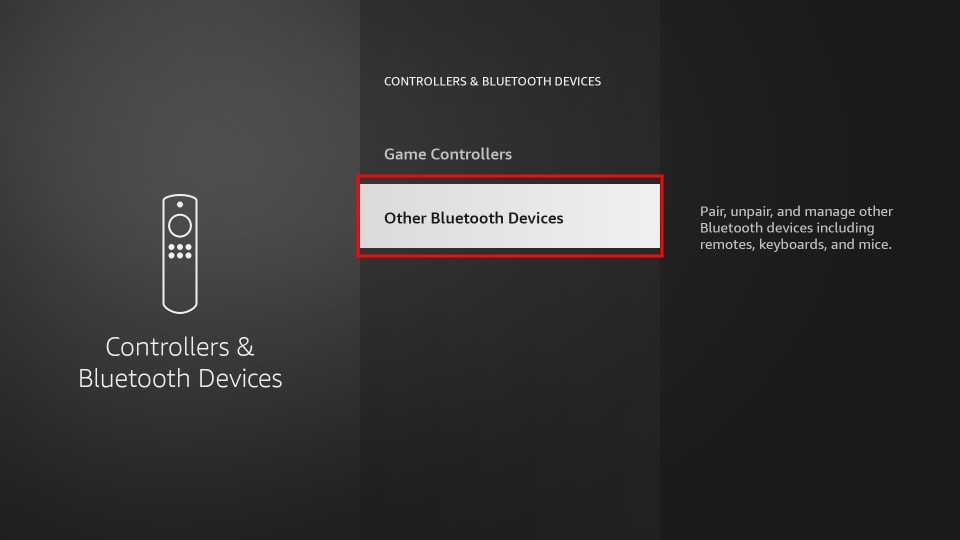 4. Click Add Bluetooth Devices.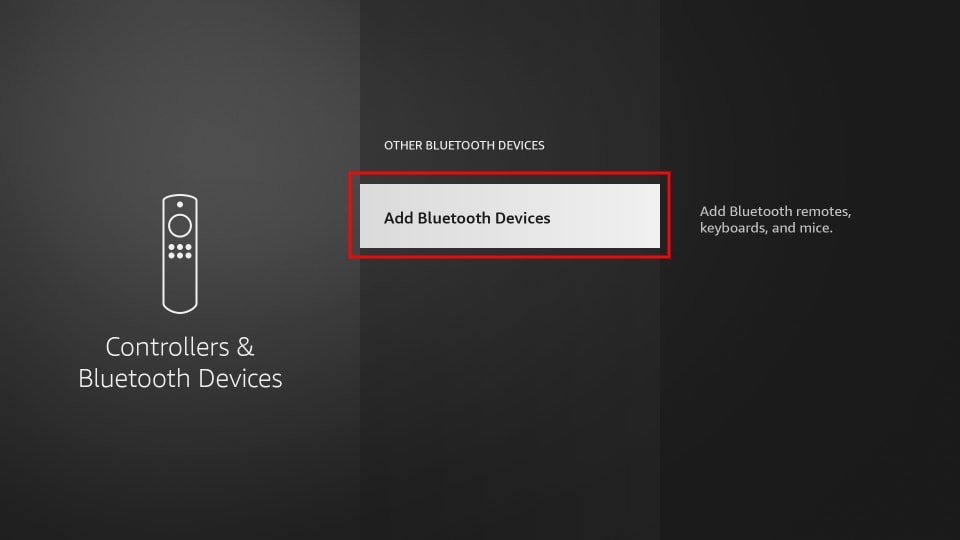 5. Initiate pairing on your Bluetooth device. When your FireStick detects your Bluetooth device, select it to pair them. 
4. Use Someone Else's FireStick Remote (in an Emergency)
In case of an emergency, you can use someone else's Fire TV remote from any previous generation of the device.
Since the Fire TV remote works on Bluetooth technology, you can easily connect someone else's remote to your device. However, you need to reset the remote before connecting it to your device. Follow these steps to reset the remote.
1. Unplug your FireStick and wait for a minute. Don't plug it back in.
2. Press and hold the left button, options button, and back button simultaneously for 12 seconds.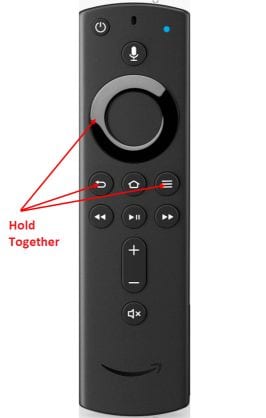 3. Release the buttons and wait for 5 seconds. Remove the batteries from your remote.
4. Plug your Fire TV Stick back in and wait for a minute again.
5. Put the batteries back in your remote and close the battery panel tightly. Make sure you hear it click closed.
6. Press any button on the remote to confirm that it's successfully paired with your FireStick.
FAQs
Can you control an Amazon Fire TV Stick without a remote?
Yes, you can control an Amazon Fire TV Stick without a remote. There are multiple ways to operate your Fire TV Stick even if you don't have a remote.
You can install the Amazon Fire TV app on your smartphone.
You can use your TV's remote if your TV supports HDMI-CEC.
You can use a Bluetooth device like a mouse or keyboard.
You can use a previous-generation FireStick remote, if available.
What do I do if I lost my Fire TV remote?
One of the simplest ways to continue using your Fire TV device if you've lost the remote is to download the Amazon Fire TV app on your smartphone. The app is available on both Android and iOS platforms. The app replicates the functions on the physical Fire TV remote, including voice control.
Can I use my phone as a remote for my FireStick?
Yes, you can use your phone as a remote for your FireStick. Simply download the Amazon Fire TV app available on Android (Google Play Store) and iOS (Apple App Store). Your mobile device and Fire TV Stick just need to be connected to the same Wi-Fi network for you to pair them using the app.
Can I play games using the Amazon Fire TV app?
Yes, you can play games, but you may witness performance issues. Also, not all games will be compatible with the mobile Fire TV app. This is because the app is not designed to play games. If you intend to play games often, you may be better off getting a new Fire TV remote.
Can I control my FireStick with Bluetooth devices?
Yes, the FireStick supports Bluetooth devices. You can pair a Bluetooth device like a keyboard or mouse by navigating to your Fire TV's Settings, then to Controllers & Bluetooth Devices. Initiate Bluetooth pairing on your device, then add that device to your Fire TV.
Can I use a TV remote to control my FireStick?
Yes, you can control your FireStick using a TV remote, provided the TV that the remote belongs to supports HDMI-CEC. It's a feature that allows your TV remote to control any HDMI device. Whether your TV supports HDMI-CEC or not will determine whether your TV remote can be used with your Fire Stick.
Conclusion
That's all there is to it. This article demonstrated how to use a FireStick without a remote, offering several different solutions. Now you know the best alternatives if your Fire TV remote is lost or broken. Out of the methods I mentioned in this article, I recommend using the Amazon Fire TV app. It's simple, it's accurate, and it hardly takes up any space on your phone. If none of these solutions work for you, you should go ahead and buy a replacement remote from Amazon.
Related:
Legal Disclaimer - FireStickTricks.com does not verify the legality or security of any add-ons, apps or services mentioned on this site. Also, we do not promote, host or link to copyright-protected streams. We highly discourage piracy and strictly advise our readers to avoid it at all costs. Any mention of free streaming on our site is purely meant for copyright-free content that is available in the Public domain. Read our full disclaimer.
Disclosure - FireStickTricks.com is reader-supported blog. When you buy a product through links on our site, we may earn commission. Learn More