There are tons of torrent clients. Not all of them are good. Some can infect your device with malware, and others can be super slow.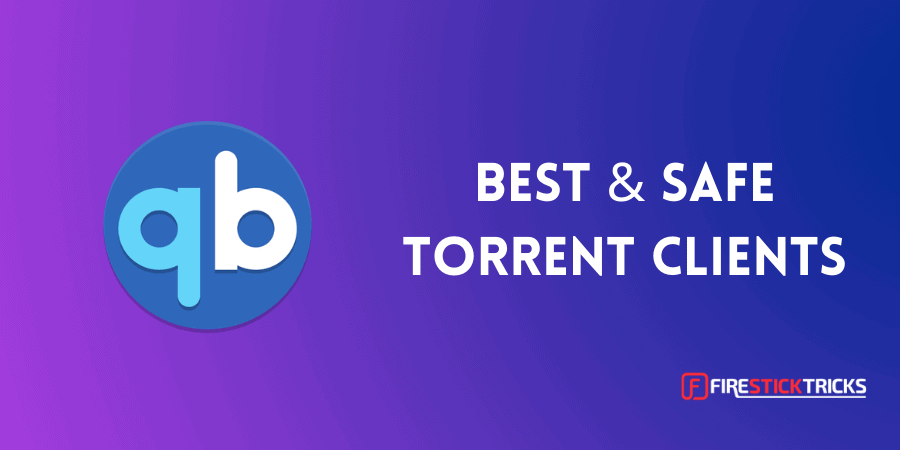 In this article, we'll show you the best torrent clients a.k.a torrent downloaders to download torrents faster in 2023.
These downloaders are easy to use (even for new users), don't contain malware, and offer impressive features to give you a seamless torrenting experience.
In case you're not very familiar with torrent clients, here's a quick overview of how they work. I hope the context helps you get started.
What Are Torrent Clients?
Simply put, torrent clients or torrent downloaders are pieces of software that allow users to download torrent files.
Let's put this into perspective.
Usually, when you want to download a file, you log into your web browser and request that file. Then the server sends the file over to your device so you can download it.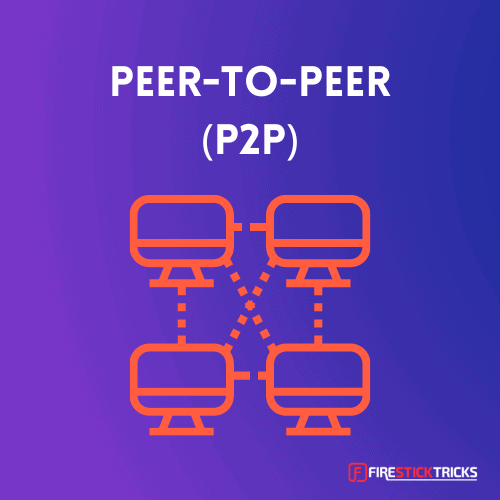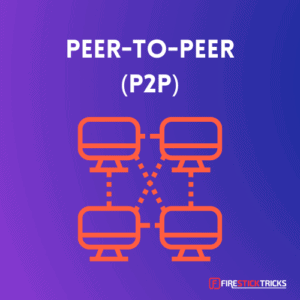 But with torrenting, file downloads are a different process. When you torrent, you download information from a peer-to-peer (P2P) file-sharing network.
When you request a piece of content on a P2P network, a P2P file-sharing app (using a BitTorrent protocol) searches other computers that use the same or compatible software. It finds the content you requested on those devices, and downloads a different part of the content from each of those devices. The same way it downloads content from your computer to other users' devices too. That means you are simultaneously downloading and uploading the same file.
This style of downloading content is particularly important when downloading large files. Downloading a file from multiple sources, or seeds, is faster than downloading that same file from a single server on the internet.
So the P2P file-sharing app I mentioned, which that oversees the entire torrenting process, is called the torrent client or torrent downloader.
Is It Illegal to Download Files Using Torrent Clients?
Torrenting itself is not illegal. It is completely legal to use torrent clients to download files. However, it can become illegal if the files you download contain copyrighted content.
Legally, you can download content or software that is available for everyone in the public domain.
Since downloading copyrighted content is illegal, you should refrain from such practices. That said, it may be difficult to tell whether a torrent infringes on copyrights.
Additionally, some torrent sites are banned in certain countries. To access them, you'll need to use a VPN to artificially change the location of your IP address.
Is It Safe to Use a Torrent Client?
Torrenting helps you download large files with ease and in record time.
But there are two main safety issues with downloading or distributing torrents.
First, it's super easy to hide malware or spyware in the downloaded files. So the chances that you're downloading infected content is high. This poses a serious safety threat, as spyware can take your personal data and share it with other people.
Second, the issue of legality arises, as we discussed earlier. It's illegal to download copyrighted material, and it's also illegal to distribute that same material.
Download Torrents with a VPN to Protect Yourself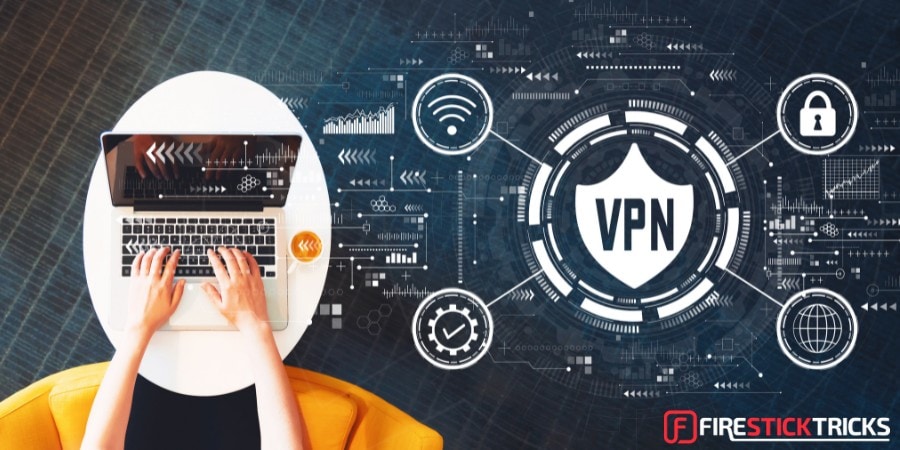 You can adequately protect yourself against these cyber threats by using a VPN when downloading or distributing torrents.
A very good torrenting VPN comes with a malware blocker and an adblocker. It notifies you of suspicious websites and blocks the download of infected files. It can also block intrusive and annoying ads, giving you a seamless torrenting experience.
Plus, you can use a VPN to mask your IP address and bypass geo-restrictions imposed by your government. If your location is blocked from accessing specific torrent sites, a VPN is the perfect workaround. It can reroute your connection to another location without restrictions, letting you browse as if you live in that new location.
Finally, using a VPN prevents third parties, like your internet service provider and government agencies, from monitoring your online activity. A VPN doesn't just hide your IP address to make you anonymous—it also encrypts your data, keeping it safe from hackers and other malicious parties with advanced spying tactics.
I trust and use ExpressVPN due to its military-grade privacy, blazing-fast speeds, P2P support, unlimited download bandwidth, and 24×7 live chat support.
Here's how to start using ExpressVPN on your device:
Step 1: Click HERE to get the ExpressVPN subscription.
Step 2: Click HERE to download and install the ExpressVPN app on your device.
Step 3: Click the Power icon to connect to a VPN server.
Best Torrent Client (Reviews)
These are the best P2P torrent clients for downloading torrents quickly and easily. They all work on Windows, macOS, and Linux devices, and some work on even more.
1. qBittorrent — Overall best torrent client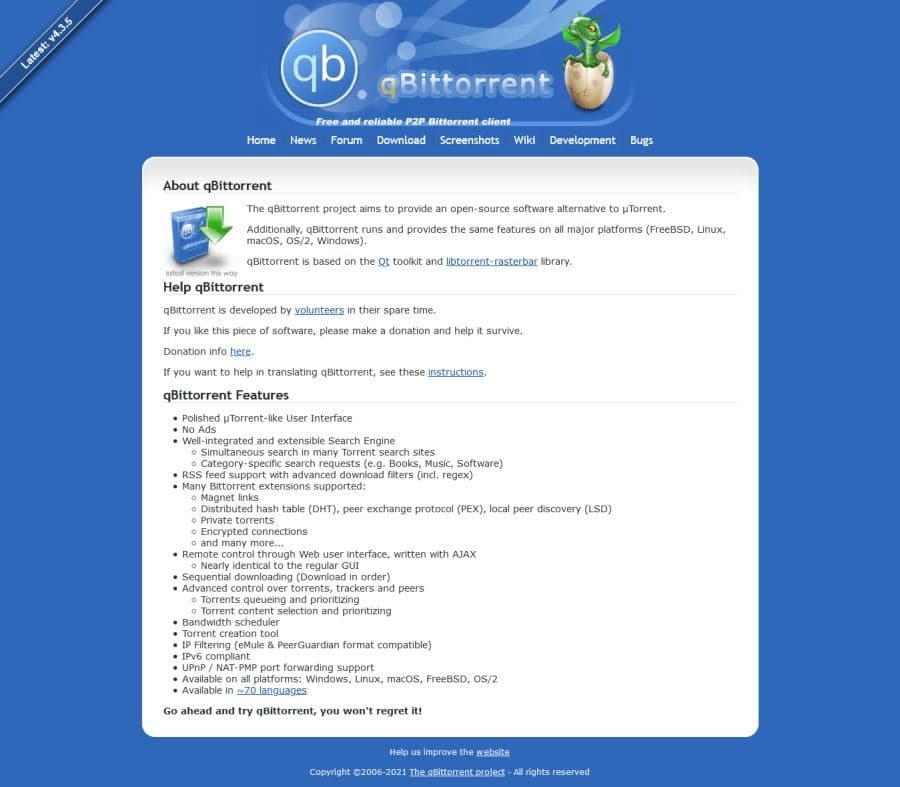 qBittorrent is the best torrent client out there. It's a simple, free, and highly functional cross-platform torrent client. If you're looking for a free and reliable alternative to uTorrent, qBittorrent is the one for you.
qBittorrent is entirely ad-free. It supports queueing torrents, prioritizing torrents, and IP filtering. Oh, and it's a media player.
Another thing I love about qBittorrent is that it doesn't take up much RAM when it's downloading files. It's regularly updated as well.
Furthermore, the developers took a minimalistic approach to the development of its neat user interface. So whether you're a pro or first-time torrent client user, you won't have problems using this platform.
It has RSS feed support, a bandwidth scheduler, and extensions such as encrypted connections. Plus it provides support for magnet links.
Pros
The best uTorrent alternative
Easy to install
Clean, minimalistic design makes it easy for beginners to use
Supports Windows PC, macOS, and Linux
Adware-free and incredibly lightweight
Simply one of the best free and open-source torrenting platforms
Cons
Too few plugins for some experienced users
Due to qBittorrent's impressive features and minimalistic design, it's arguably the best torrent client for downloading torrents faster in 2023. Its 1.8 million visitors per month are a testament to how reliable it is.
Click here to download qBittorrent and enjoy faster torrenting.
2. µTorrent — Most popular torrent downloader for Windows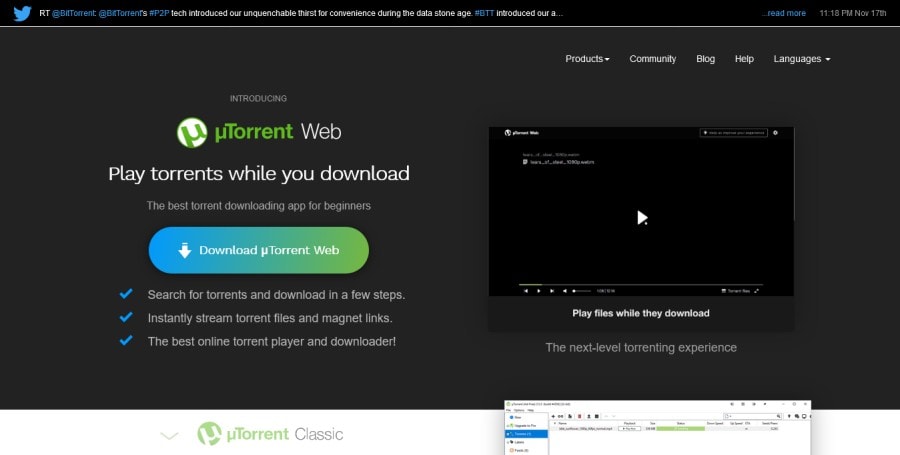 µTorrent (also referred to as uTorrent) is by far the most widely used and popular torrent client outside of China.
The website welcomes over 41 million visitors per month—and for good reasons.
First of all, it's one of the best free torrent downloaders and is packed with amazing features. It's a very lightweight software, taking up only 6 MB. That's assuming you opt out of the bundled software, which I recommend doing.
With uTorrent, you can easily stream video files or use magnet links. It supports download scheduling and downloading torrent files in bulk. Another thing worth knowing is that uTorrent is very similar to the BitTorrent client.
The major drawback of uTorrent is that its recent versions are riddled with advertisements. That said, the ads are not as annoying as those on many other torrent clients.
uTorrent lets you to set upload and download speed limits and verify the seeds for a torrent file. And if you're an end-user who loves to be in control of your software, there are various options to customize the interface.
The classic uTorrent version works on Windows and most other operating systems. Unfortunately, users of macOS Catalina version 10.15 will have to rely on the web version of the uTorrent client.
If you want to unlock all the premium features, you can upgrade to the pro version.
Pros
Supports Windows, macOS, Linux, and Android, letting you download content directly to almost any device
One of the most efficient free P2P clients on the internet
Supports lots of third-party extensions and gives you room to customize the client
Bite-sized app
Allows you to prioritize torrent downloads, schedule downloads, and stream your favorite torrents with a built-in media player
Allows you to add more bandwidth to some downloads that may require it
Cons
P2P client contains intrusive ads
Requires upgrading to the paid version to access the premium features
Many reviewers complain that uTorrent is now a shadow of its old self because of the ads, bundled software, and paid version
uTorrent is an interesting application that gets the job done. However, it's gradually losing its status as the people's favorite because of its not-so-great practices.
Click here to Download uTorrent and see why it's so popular among torrenters.
3. Deluge — Best lightweight torrent client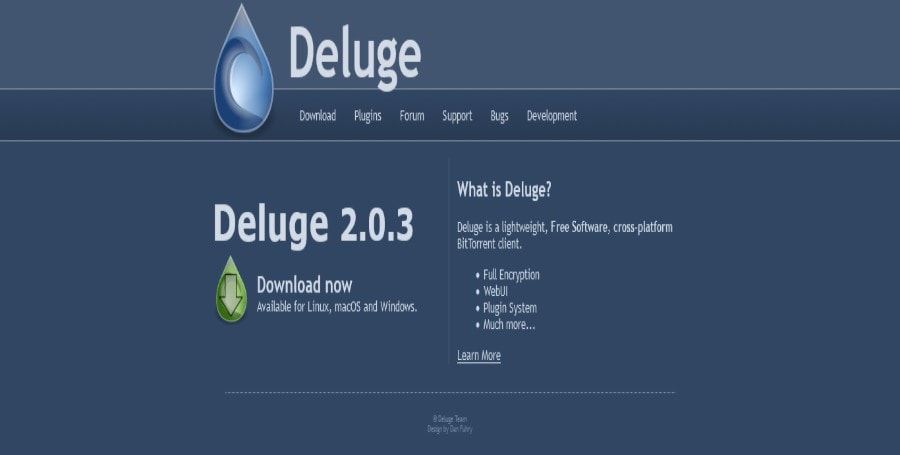 Coming third on the list of the best torrent clients in 2023 is Deluge, a versatile, free, and open-source torrent client that's been around for quite a long time.
Its features make it one of the best torrent clients for downloading torrents on Windows 10, though it also works with macOS and Linux.
It's the most lightweight torrent client, so it won't take up much space on your hard drive. This application weighs only 34 KB, easily beating out other top torrent clients in terms of space-saving. You can even integrate this torrent app with your web browser, such as Chrome or Firefox.
But don't be deceived by its lean build. Deluge is a very powerful open-source tool for downloading torrents.
Plus, it's easy to use with a clean layout. And you can schedule your file downloads.
Deluge is extendable via plugins. You can use third-party plugins to customize it, personalize your experience, and improve its functionality. It may not offer a ton of plugins, but it makes up for this with its user experience.
This small torrent client lets you set global torrent bandwidth limits and move torrent files to specific directories. It also supports local peer discovery (LPD).
Pros
Supports Windows, macOS, Linux, Gentoo, Fedora, Ubuntu, etc.
Can be integrated into your web browser
Cross-platform tool that's extendable via plugins
Supports uTorrent peer exchange
Very small torrent client that works as a standalone desktop application and as a client server
Cons
Doesn't have as many plugins as qBittorrent and uTorrent
The most novice torrenters may have a little difficulty using it
Deluge's stellar features make it one the best torrent clients to download torrents faster in 2023.
Click here to download Deluge and start torrenting your way.
4. BitTorrent Client — Best torrenting client for beginners
Whether you're looking for videos, TV shows, software, music, or audiobooks, the official BitTorrent client has your back.
BitTorrent has a built-in bandwidth booster that allows you to download either torrent files or magnet links, whichever you prefer.
BitTorrent is a free torrenting platform, but it has annoying ads. However, you can get rid of the ads and get customer support when you pay for BitTorrent Pro. With BitTorrent Pro, you can also watch media in HD using the torrent downloader.
The platform is easy to use. Torrent users can find their desired content by searching using the built-in search engine. It also features a drag-and-drop feature that lets you quickly and easily customize your interface.
Some other cool features of BitTorrent are its ability to schedule torrent downloads, manage paired devices, and limit bandwidth use.
Another thing we love about BitTorrent is that it allows private trackers that aren't allowed on uTorrent. Finally, it allows web-based seeding, commenting, and reviewing.
Pros
Allows you to download large torrents very fast
Helps you know the torrent health of a file by showing you the number of seeds and peers
Pro version allows you to watch media content in HD directly in the torrent client
Lets you schedule your downloads and speed up your downloads by assigning priority tasks
Allows you to set a data cap and run programs upon download completion.
Simple to use and, for the nerds out there, provides more technical features than BitTorrent alternatives
Cons
Free version contains annoying ads
Despite the exciting free features, you may feel the need to pay for premium features
With 5.4 million visitors per month, BitTorrent is not only the oldest torrent client but also one of the fan favorites for downloading torrents faster in 2023.
Click here to download BitTorrent and start enjoying fast downloads today.
5. WebTorrent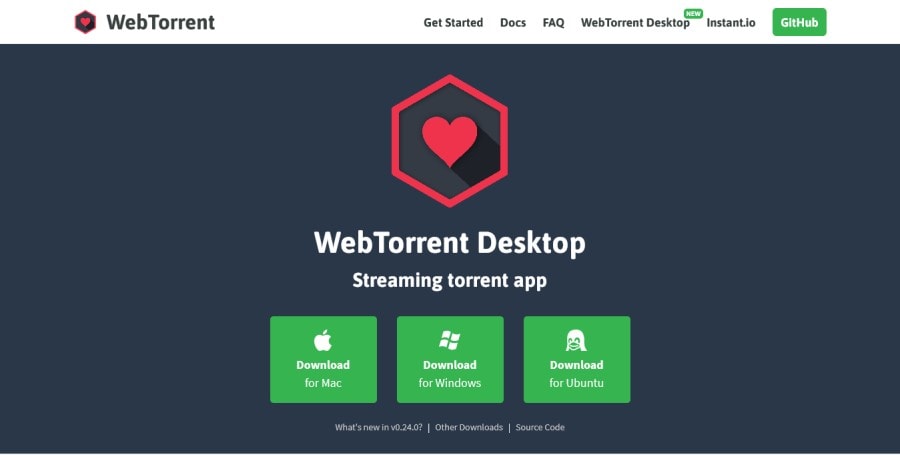 When WebTorrent was first developed in 2017, the feature that won the hearts of many was its ability to run inside a browser without installation.
Now you can download and install WebTorrent on Windows, macOS, and Ubuntu. It ranks among the best torrent clients, allowing you to download movies, TV shows, music, and audiobooks and to play them simultaneously.
The lightweight software also allows users to add and create torrents easily with its drag-and-drop customization. Another important feature is that WebTorrent lets you connect to peers using µTorrent, BitTorrent, and Transmission.
Despite being free, there is no advertising on the platform because it's open source.
The client was developed primarily for streaming video torrents. So you can stream your favorite shows and movies using Chromecast, AirPlay, or DLNA. However, you can also download other torrent files or open magnet links of your choice.
Pros
Site contains no advertising
Drag-and-drop customization is intuitive and helps you add all the amazing features you'd like
Currently free (but still in beta)
Allows you to discover peers via the DHT protocol
Using it may improve download speeds slightly
Cons
Still in beta, so there are no real complaints at the moment
A list of best torrent clients would be incomplete without WebTorrent. It's got impressive features, and for now, using it is virtually hassle-free.
Click here to download WebTorrent for desktop now and enjoy hassle-free torrenting.
6. Vuze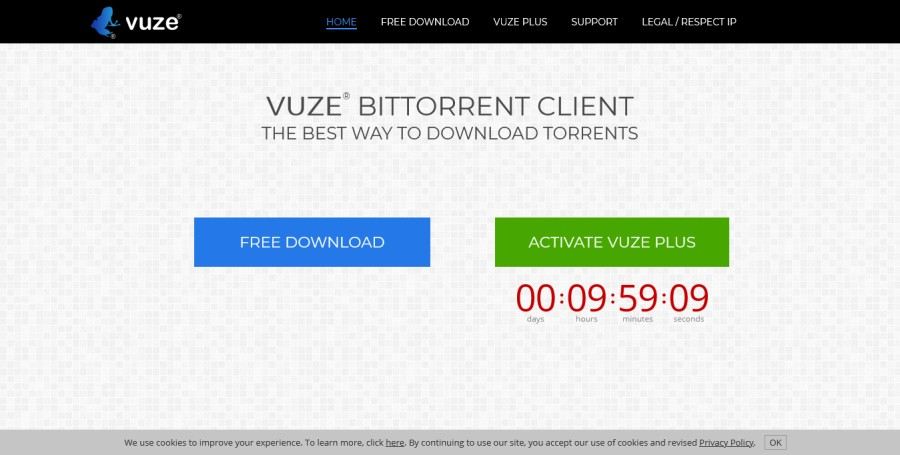 Vuze, formerly known as Azureus, is one of the best BitTorrent clients if you hate intrusive ads. There are ads, but they're minimal.
Vuze is an easy-to-use software that even beginners can navigate. The interface is engaging, intuitive, and neatly designed. Vuze also grants you access to its third-party plugin library, giving you total control over the software and letting you customize the interface as you please.
One of Vuze's most impressive features is that it comes with torrent bundles. It also allows IP filtering and bandwidth limiting. Plus, it offers magnet links and remote control.
With Vuze, you can download your desired torrents and stream the content using its playback feature. The built-in torrent search engine allows you to find any piece of content you're looking for within seconds.
While you'll do fine with the free versions—Vuze and Vuze Leap—they're really only teasers. There's a paid version called Vuze Plus that provides access to high-end features.
In particular, Vuze Plus comes with features such as a built-in antivirus and the ability to watch media files while you're downloading them.
Be careful when installing the software so you don't install a bundled package. If you're new to torrenting, you may get stuck on setting up Vuze.
Pros
Supports swarm merging and WebTorrent peer seeding
Allows remote control access through the Android app
Paid plan comes with integrated antivirus
Cons
May be a bit complex for first-time torrenter
Free versions limit certain features
P2P client contains ads
The first time you use Vuze, you may encounter some problems if you're not using a high-end computer.
Vuze is one of the most-used uTorrent alternatives. It's also one of the fastest P2P clients for downloading torrents in 2023.
Click here to get Vuze today and begin streaming awesome content.
7. Tixati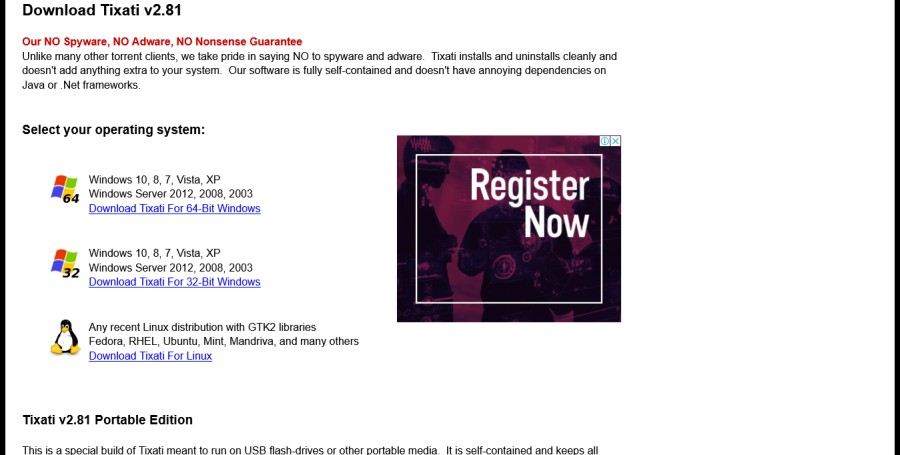 Tixati is another highly efficient and powerful BitTorrent-based client with amazing standout features.
First, it's an incredibly lightweight cross-platform tool with a chat room that lets you send encrypted private messages to other users. You can use this medium to share magnet or URL links.
This downloader also allows you to stream and download lots of audio and video content without the fear of infecting your PC with spyware or malware. And all the features are free, as the developers depend on donations to keep the platform running.
Other impressive features of this torrent downloader are IP filtering, unmatched bandwidth management, download scheduling, and detailed reporting. Some users even claim it's faster than other torrent clients.
The Tixati website is user-friendly, responsive, and free of ads. It makes installing the client convenient.
Finally, the Tixati client offers support for Windows and Linux operating systems, but not macOS, iOS, or Android.
Pros
Lightweight app that doesn't use a lot of system resources
Closed-source downloader is completely free to use and has no spyware or other red flags
Quick and easy to install.
Website works quickly, is very responsive, and has encrypted chat rooms
Cons
Poorly designed interface
Doesn't support macOS, iPhone, or Android devices.
Is Tixati the best torrent client in the world? Probably not. But its cool features definitely rank it among the best.
Click here to get Tixati and enjoy a seamless, no-distractions experience.
8. BiglyBT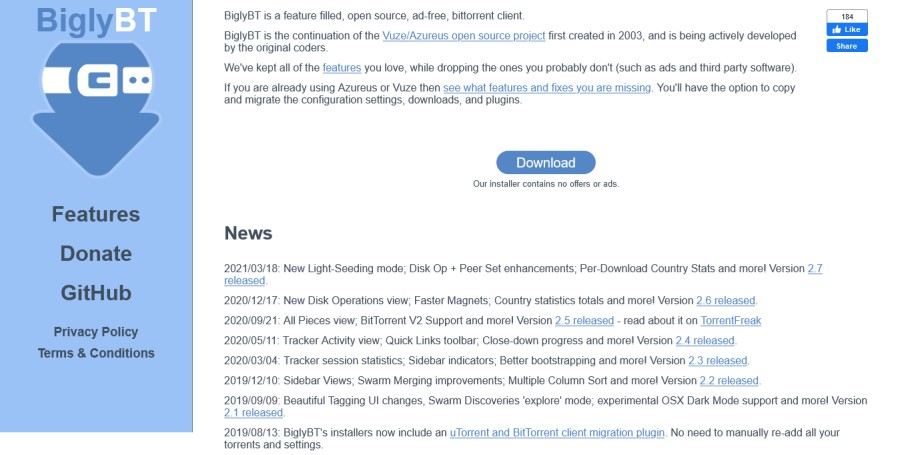 BiglyBT is another free open-source BitTorrent-based client that's very similar to Vuze.
There's not too much to say about this application, but its most-loved feature is that it's free of ads and unwanted third-party programs.
The website features categorized torrent lists and a built-in search engine to help you find what you're looking for.
The torrent downloader lets you to download torrent files anonymously with its support for I2P. Some other loveable features include swarm merging, seeding with WebTorrent peers, and remote control access with an Android app.
BiglyBT has a media playback function and even lets you convert media files. And for faster communication, it offers options for UPnP Media Server and DLNA.
Pros
Free and open-source without ads
Lets you convert media files
UPnP Media Server and DLNA enable faster communication with other devices
Best Vuze alternative
Compatible with Windows PC, macOS, Linux, and Android devices
Cons
BiglyBT may not be the best torrent client, but its impressive abilities make it a great addition to this list.
Click this link to download BiglyBT and experience another dimension to torrenting.
9. BitLord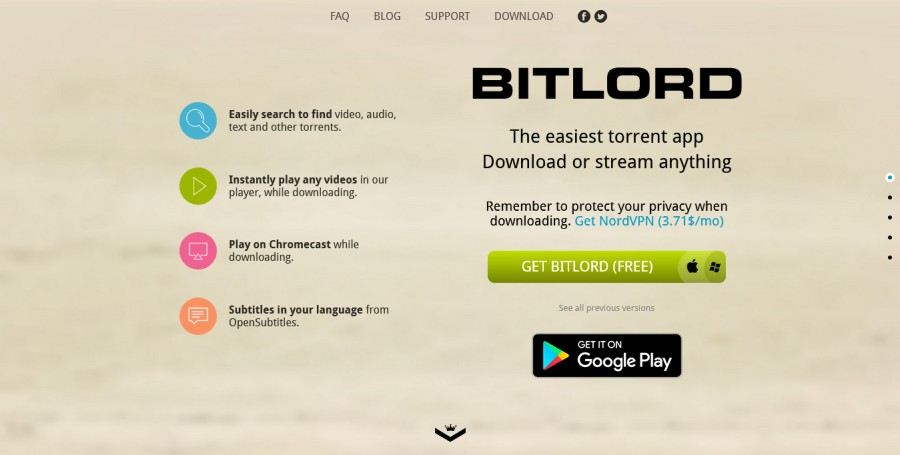 BitLord is another powerful discovery torrent client like Deluge.
The first fantastic attribute of BitLord is its minimalistic interface, which both expert and beginner torrenters can easily understand and use. The torrent client's primary goal is to be the simplest. The user interface is free from disruptive content.
BitLord allows you to download content and stream it simultaneously. You can stream content with either the built-in media player or Chromecast.
And if you love using subtitles when watching movies and TV shows, BitLord automatically generates subtitles for you.
BitLord offers password protection and torrent creation. Plus, you can easily organize your downloads into a playlist for easy access.
Pros
Lets you play videos with the built-in VLC media player while downloading them
Allows you to organize your audio and video files into a playlist for easy access
P2P client has a neat, user-friendly interface
Cons
Website is too basic for those who desire something more advanced
Downloader is not updated regularly
If you're looking for a torrent app that's very easy to use, search no further. BitLord promises to be the lord of simplicity.
Here's the link to Download BitLord and start downloading content to your devices.
10. Transmission
Transmission is an open-source torrent client that works best on macOS and Linux operating systems. It's easy to set up and begin downloading files.
Compared to most torrent P2P clients, Transmission uses fewer system resources. And it's entirely free for you to explore all its wonderful features!
Despite being free, there are no annoying ads or bundle toolbars. The torrent client depends on donation from users. The developers also took a minimalistic approach when developing this app so that it's easy to navigate.
As for the interface, it's polished and appealing. Setting it up is basically drag-and-drop, which makes it nice and quick.
Pros
Lightweight application optimized for macOS
Best torrent client for macOS, as most others don't work great on Apple systems
Free to use and easy to set up
No annoying ads
Cons
Doesn't offer enough customization tools
Transmission clearly deserves to be on the list of torrent sites where you can download torrents faster.
Click here to download Transmission today for your Mac.
Honorable Mentions
Didn't find the torrent client you're looking for? Check out some other noteworthy clients for downloading torrents faster in 2023:
BitComet
Bitport.io
Folx
Zbigz
5kplayer
In Conclusion
In this article, we discussed the best torrent clients for downloading torrents faster in 2023. We consider qBittorrent to be the overall best torrent client for Windows 10. Still, other clients pack plenty of features and get the job done.
Remember, I suggest that you only download torrents if you're connected to a VPN.
Legal Disclaimer - FireStickTricks.com does not verify the legality or security of any add-ons, apps or services mentioned on this site. Also, we do not promote, host or link to copyright-protected streams. We highly discourage piracy and strictly advise our readers to avoid it at all costs. Any mention of free streaming on our site is purely meant for copyright-free content that is available in the Public domain. Read our full disclaimer.
Disclosure - FireStickTricks.com is reader-supported blog. When you buy a product through links on our site, we may earn commission. Learn More