A jailbroken Amazon FireStick opens the doors of endless entertainment for you. You can easily install and use apps that are absent on the Amazon App Store or removed by the company due to violations in the past.
Don't get overwhelmed by the term "jailbreak" here. It is used by some resellers to get your attention. It's nothing like rooting an Android device or jailbreaking an iPhone. Jailbreaking a FireStick is simply modifying some options from the FireStick settings menu so that you can install third-party apps missing from the Amazon App Store.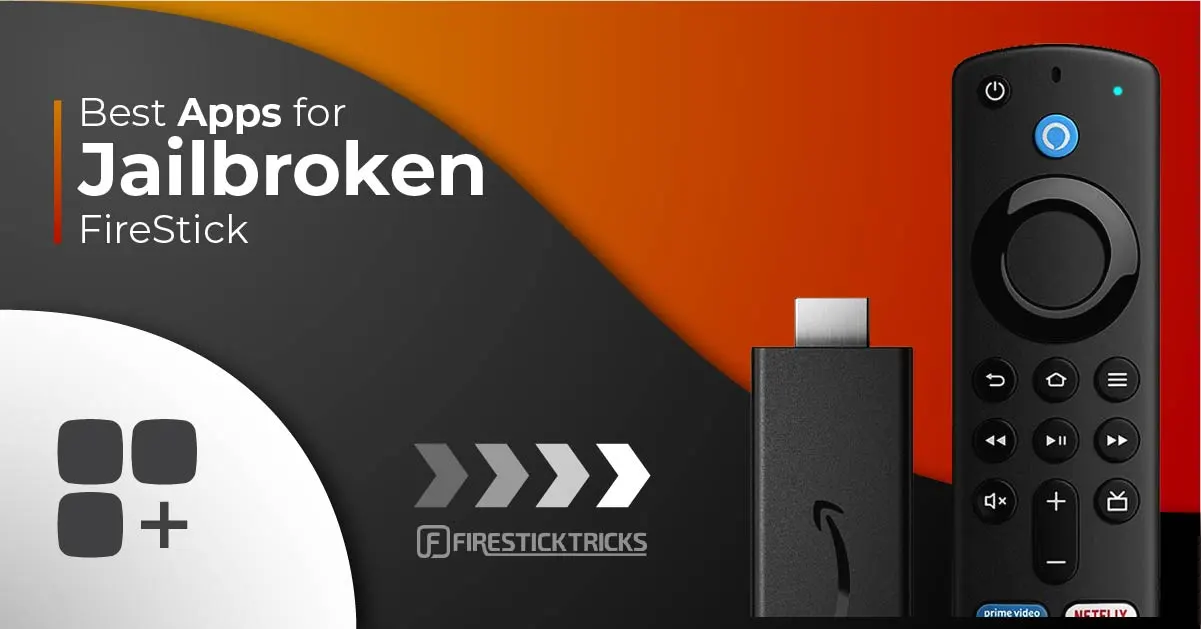 Since Fire OS is based on the Android operating system, all you need is an app's verified APK file from the web and you are set to stream that app on the FireStick.
In my opinion, the term "jailbreak" is exploited for FireStick. When rooting an Android phone or jailbreaking an iOS device, you are actually making changes to the source code and installing unauthorized firmware on the device to enhance its capabilities. It is unsafe for a normal user and voids the company warranty for your device.
With Amazon Fire TV Stick, you aren't modifying any system-related source code or installing firmware from third-party sources. You are simply making changes within the settings so you can install apps from unknown sources. It's very easy to jailbreak a FireStick. And yes, it's safe and legal to jailbreak FireStick (relieved?).
Attention, FireStick Users!
Governments and ISPs constantly monitor your online activity, and accessing copyrighted content on your Fire TV Stick could lead to serious trouble. Currently, your IP is visible to everyone. I strongly recommend getting the best FireStick VPN to mask your IP address and securely stream your favorites.
I personally use ExpressVPN, the fastest and most secure VPN available. Not only is it easy to install on any device, it comes with a risk-free 30-day money-back guarantee. Plus, if you're not 100% satisfied, you can always get a refund. ExpressVPN is currently also offering a whopping 3 extra months free on their annual plan!
Read: How to Install and Use Best VPN for FireStick
Best Apps for Jailbroken FireStick
If you have followed our guide above to jailbreak the FireStick, then you are in for a real treat here. You have opened up your FireStick to unlimited streaming content, including popular movies and shows. I highly recommend you check our guide on how to jailbreak FireStick, as it includes some important apps for jailbroken FireSticks, something that other websites simply ignore in their guides.
Don't worry though, it's good that you are here. I will share some of the must-have jailbroken FireStick apps that can change your whole media viewing experience on the streaming device.
Check out the following apps for jailbroken FireStick:
Legal Disclaimer: This tutorial is purely educational. FireStickTricks.com doesn't own, host, operate, resell, or distribute any streaming apps, addons, websites, IPTV or services. The page contains some unverified services, and we are not certain whether they hold legal licenses to distribute the content. FireStickTricks.com does not verify the legality of each app/service in all regions. Do your due diligence if you use any of the unverified apps/services, and stream only content that is available in the public domain. The end-user shall be solely responsible for the media accessed.
1. ExpressVPN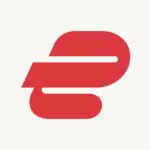 There is a reason why Amazon doesn't allow some apps on the official App Store on FireStick. Those apps might stream content that's not legal in a specific region.
Accessing such content through an IPTV app or Kodi add-on might make you vulnerable to legal troubles in the future.
Your local government and ISP can see the type of content you are consuming and your IP address on FireStick. You need to invest in a VPN service like ExpressVPN to mask your IP address and browse apps securely.
ExpressVPN offers fast speeds and robust security features, and it comes with a 30-day money-back guarantee. What's more? ExpressVPN app is natively available from the Amazon App Store.
So, before you start streaming on your Fire Stick / Fire TV, let's see how to use ExpressVPN to keep your streaming activities hidden from prying eyes.
Step 1: Subscribe to ExpressVPN HERE. It comes with a 30-day money-back guarantee, meaning you can use it effectively free for the first 30-days and if you are not satisfied with the performance (which is highly unlikely), you can ask for a full refund.
Step 2: Power on your Fire TV Stick and go to Find, followed by selecting the Search option.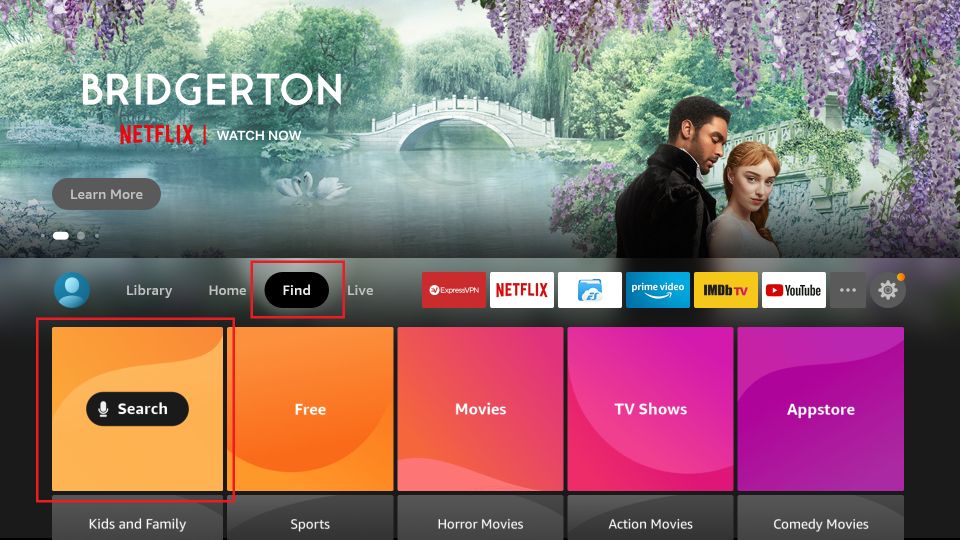 Step 3: Now type Expressvpn in the search bar and select Express VPN when it shows up in the search results.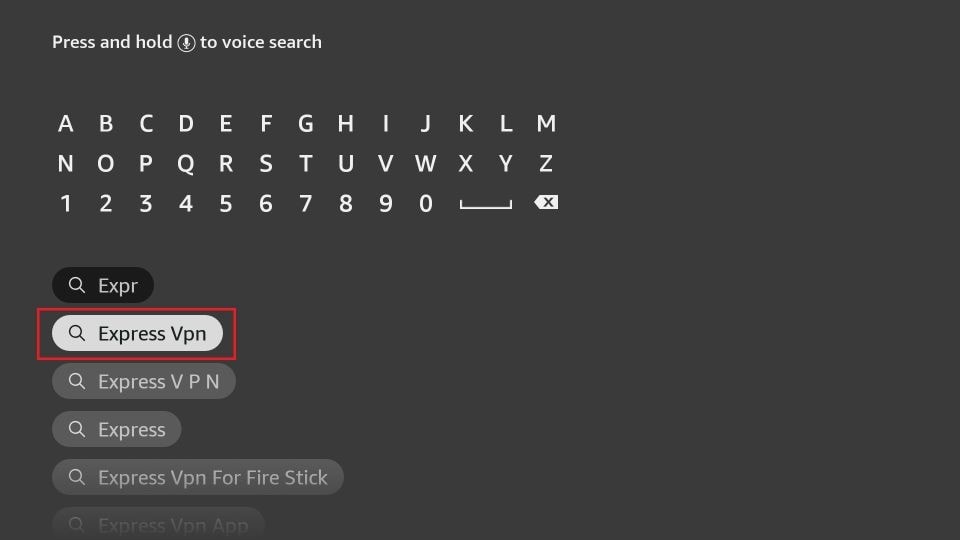 Step 4: Click Download or Get to install the ExpressVPN app on Fire TV / Stick.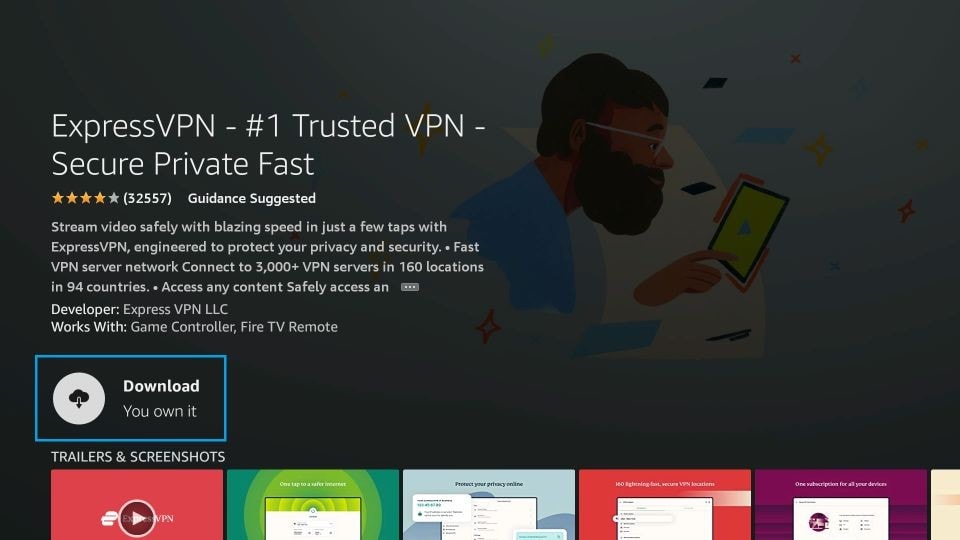 Step 5: Open the app and enter the login credentials that you created while buying the ExpressVPN subscription. Click Sign in.

Step 6: Click the Power icon to connect to a VPN server. That's all. Your connection is now secure with the fastest and best VPN for FireStick.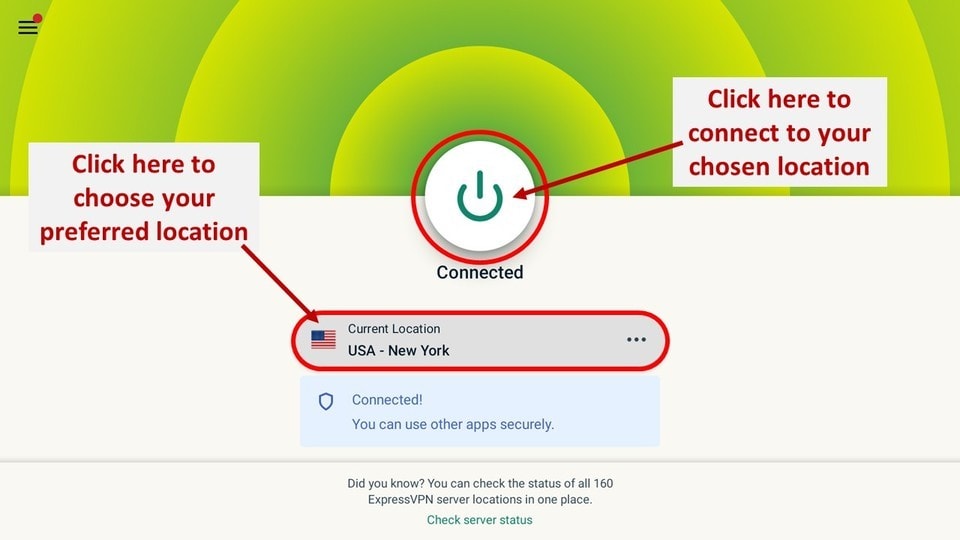 You can also read more detailed info on using ExpressVPN with Fire TV / Stick.
2. Downloader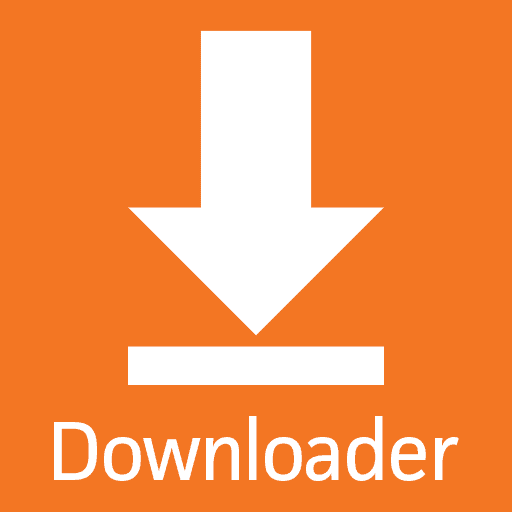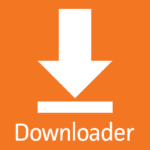 On a jailbroken FireStick, you are going to need an app that lets you download and install third-party APK files from the web. For that, we suggest the Downloader app, as it's free and easy to use, and it gets the job done.
Users can open the Downloader app, visit a web address, download an APK file, and install the app on FireStick within a couple of minutes.
After a successful installation, don't forget to delete the APK file, as it's no longer necessary and it will save you some precious space on the FireStick.
How to install Downloader on FireStick
So far, we have talked about a VPN app and software to install apps on a jailbroken FireStick. Those are necessary apps for your FireStick, but that's not why you are here, right? Let's talk about some of the
best FireStick apps for media streaming
that are not available on the Amazon App Store, which is why the majority jailbreak the FireStick in the first place.
3. Cinema HD APK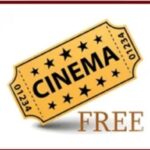 Cinema HD APK comfortably tops our recommendation list for jailbroken FireStick apps. The Cinema HD streaming app works by allowing users to pull links from different sources on the web.
Based on the source, you can stream your favorite movies and TV shows, view video content, and even save content for later. You can also use external players like VLC and MX player to play content with subtitles and more features in the Cinema HD app.
Cinema APK is backed by an active team of developers that continuously works on improving it with time. Read our dedicated post to learn how to install Cinema APK on FireStick.
4. Cyberflix TV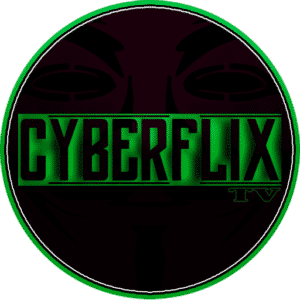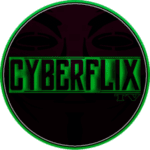 Cyberflix TV has packed dozens of sources and resolves to provide flawless streams on FireStick. The content library covers everything from movies to TV shows. And yes, it does support Real-Debrid integration.
In addition, CyberFlix supports Trakt.
The features include ad-free content, good video quality, a number of video sources, and built-in subtitle support.
How to Install Cyberflix TV on FireStick
5. TeaTV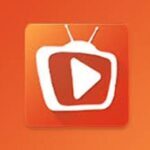 TeaTV is yet another third-party streaming service that offers movies and TV shows with a beautiful user interface and easy-to-use navigation.
TeaTV refreshes its content library with new TV shows and movies daily. You can expect up to 4K video quality from the links gathered by the app. The app also offers a handy download option to watch content offline. This is a blessing for those dealing with slow internet connections.
Overall, TeaTV is a must-have add-on for a jailbroken FireStick and it's safe to install.
How to Install TeaTV on FireStick
6. BeeTV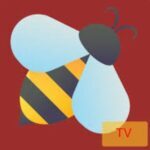 Next up on the list is the BeeTV streaming application. Now, this isn't as popular as Cinema HD or Cyberflix, but it's a worthy contender to earn a place on your FireStick home.
The service hosts a good collection of high-quality movies and TV shows. It's basically a media tool that finds links for movies and TV shows from file-hosting websites and automatically sorts them into different categories in the app.
You can also use BeeTV with external video players. We like how the app imports HD posters of the content so that it's easy for you to check the available content.
How to Install BeeTV on FireStick
7. Kodi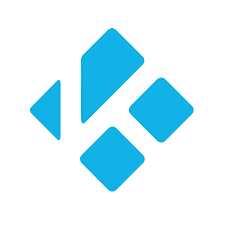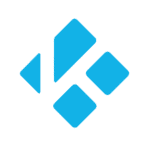 Kodi is one of the most popular jailbroken FireStick apps out there. Let's rewind a bit here.
In June 2015, Amazon removed the popular Kodi media center app from the App Store. That led to a huge outrage among users and it gave birth to the jailbreaking practice on FireStick.
Kodi basically serves as a unified platform for all your entertainment needs. With the help of a few Kodi addons, you can take your FireStick experience to the next level.
Let's talk about some of our favorite and top recommended addons for Kodi.
Formerly known as Odin, Asgard is an all-in-one addon for Kodi. It neatly categorizes free movies, TV shows, and more into various categories such as sports, news, and entertainment. The addon works with premium services like AllDebrid as well.
How to Install Asgard Kodi Addon
As the name suggests, 4K addon for Kodi is perfect for those with a 4K television at home. It helps users find 4K movies and TV shows.
The Crew is a lightweight addon with all the bells and whistles. Apart from movies and TV shows, the addon lets you stream sports content as well.
How to Install the Crew Kodi Addon
Those aiming to watch live channels on Kodi can stop looking and install TVOne addon. It has various categories for watching free movies and TV shows in different languages.
How to Install TVOne Kodi Addon
Sports fans! This one is for you. It is one of the best Kodi addons to stream sports on FireStick. You can enjoy replays and watch highlights of your favorite sports league.
How to Install Apex Sports Kodi Addon
Sportowa is yet another Kodi addon aiming to deliver a superior sports-watching experience on FireStick. It has a respectable number of live sports channels.
How to Install Sportowa Kodi Addon
8. HD Streamz
As the name implies, HD Streamz is all about delivering TV channels in HD quality. The app features thousands of satellite TV channels, movies, and TV shows from the USA and Canada, plus the UK and other European countries.
The only problem with HD Streamz is its outdated interface. We hope developers take note of other apps and update it with a fresh look.
HD Streams also has Radio and On-demand tabs.
How to Install HD Streamz for FireStick
9. Live NetTV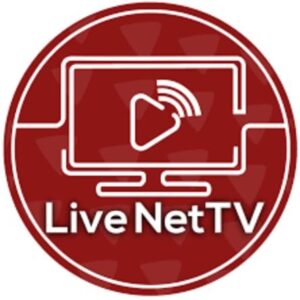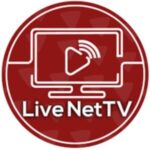 Live Net TV is an IPTV provider that offers over 800+ live channels, movies, and TV shows in various categories such as News, Kids, Entertainment, Sports, and Adults.
The developers have vowed to update the app with new content each day. They are also taking requests to host channels on the platform. The app comes with Chromecast support, and it's free to download and use.
How to Install Live NetTV on FireStick
10. Ola TV
Ola TV is yet another ideal app to stream TV channels, movies, and TV shows on a jailbroken Fire TV. The app offers a huge catalog of satellite channels from various regions such as the USA, UK, and Canada.
The company has updated the user interface with a modern look and remote navigation. Ola is one of the must-have apps for jailbroken FireStick to access TV channels without any hassle.
How to Install Ola TV on FireStick
11. TVTap
TVTap easily earns a recommendation in our list of best jailbroken apps for FireStick. The app carries a respectable lineup of live TV channels from the USA, UK, Europe, Asia, and Middle East.
The company offers a dedicated APK file for FireStick that keeps remote controls and big screens in mind. As a result, the UI is a joy to use and navigate.
The movies, TV shows, and channels are neatly divided into Kids, News, Sports, Documentaries, Movies, and more. You won't have a hard time finding relevant content on the app.
How to Install TVTap on FireStick
12. IPTV Services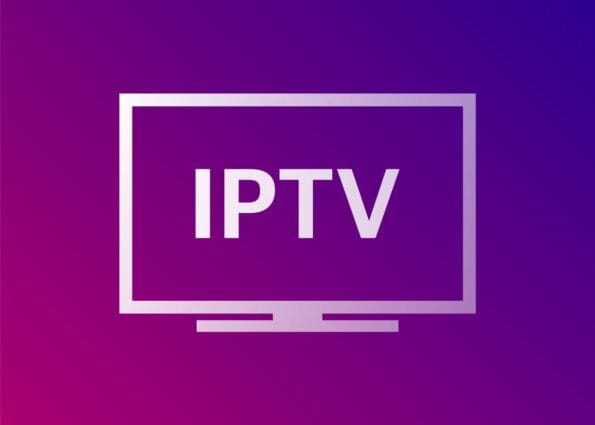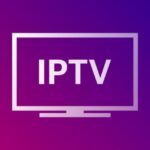 IPTV services are definitely reaching new heights of popularity these days. With a capable IPTV provider, one can unlock thousands of live movies, TV shows, and channels from a single source for a small price and take their streaming experience to the next level.
IPTV stands for Internet Protocol television. It allows you to view television content over IP networks. The end experience depends on the type of IPTV service you are subscribed to.
They all offer different content, and it can be quite a cumbersome experience to choose the IPTV service that's ideal for you. Read our dedicated post to find the best IPTV services for FireStick.
13. Real-Debrid
Real-Debrid is a service that eliminates buffering from streaming apps and Kodi addons.
The app basically ensures the best links when streaming media from the web. You only need to activate Real-Debrid within Kodi addons or streaming apps and you will see tons of new sources to watch or download content.
The app only costs $5 per month, and it's absolutely worth using on a jailbroken FireStick for a buffer-free experience.
How to Install Real Debrid on FireStick
14. Silk Browser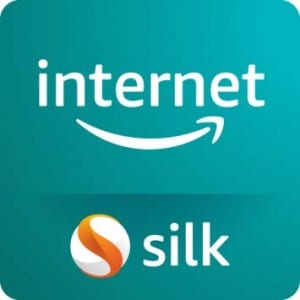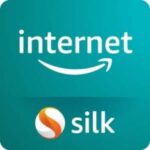 Silk Browser is specifically designed for Amazon devices, including FireSticks and Fire HD tablets.
It's a web browser that lets you browse the web like you do on mobile and PC. Check out our guide for the best FireStick browsers and their installation guides.
15. Mouse Toggle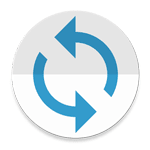 Not all the apps are designed keeping the FireStick UI in mind. Some of the apps do require a mouse for flawless navigation. A mouse cursor is not a part of the original FireStick remote.
For that, you should install the Mouse Toggle app that unlocks the mouse function on the FireStick remote. The app really improves your streaming experience on FireStick 4K or Fire TV Cube.
How to Install Mouse Toggle on FireStick
16. VLC Media Player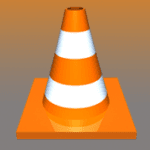 Does this one need an introduction? VLC is the most popular video player out there on any platform. This open-source software is useful when you integrate it with popular jailbroken FireStick apps to play media on the device.
You can easily bypass the ads in video players in certain apps and enjoy buffer-free media on a big screen.
How to Install VLC Media Player on FireStick
FAQ – Jailbroken FireStick
Are jailbroken FireSticks illegal?
No, jailbroken FireSticks are absolutely legal. You aren't modifying the system code on FireStick. However, if you are consuming illegal content on a jailbroken FireStick, then it may expose you to legal troubles in the future.
What can I watch on a jailbroken FireStick?
With the help of streaming apps and Kodi addons, you can watch everything, including live TV channels, movies, and TV series, on a jailbroken FireStick.
What is the best app for a jailbroken FireStick?
As expected, there isn't a single best app for a jailbroken FireStick. Based on your needs and preferences, you can install the apps from the list above. If you simply want me to pinpoint a single must-have app for FireStick, I would say go with Kodi.
Can a jailbroken FireStick be traced?
No, a jailbroken FireStick can't be traced back to you. If you purchase a jailbroken FireStick from a vendor, they might have your address and that's it. However, do keep in mind that your government and ISP can see the type of content you are consuming. You are better off using a VPN service like ExpressVPN on FireStick.
What channels can you get with a jailbroken FireStick?
It largely depends on the apps you are installing on a jailbroken FireStick. With a capable IPTV service or Kodi addon, you can watch thousands of live TV channels in different categories.
Is Netflix free on jailbroken FireStick?
No, Netflix isn't free with a jailbroken FireStick. It's a lie if someone promises a lifetime Netflix subscription with a jailbroken FireStick.
Wrapping Up
There you have it. If you have a jailbroken FireStick and you are only using official apps from the Amazon App Store, you are missing a lot of good content from the web. Go through the apps list above and start jazzing up your FireStick experience with the best apps for jailbroken FireStick.
Related:
How to Use a Jailbroken FireStick
Legal Disclaimer - FireStickTricks.com does not verify the legality or security of any add-ons, apps or services mentioned on this site. Also, we do not promote, host or link to copyright-protected streams. We highly discourage piracy and strictly advise our readers to avoid it at all costs. Any mention of free streaming on our site is purely meant for copyright-free content that is available in the Public domain. Read our full disclaimer.
Disclosure - FireStickTricks.com is reader-supported blog. When you buy a product through links on our site, we may earn commission. Learn More