This guide covers step-by-step instructions to install IPVanish on FireStick 2nd/3rd Gen, FireStick 4K, Fire TV Stick Lite, and Fire TV Cube.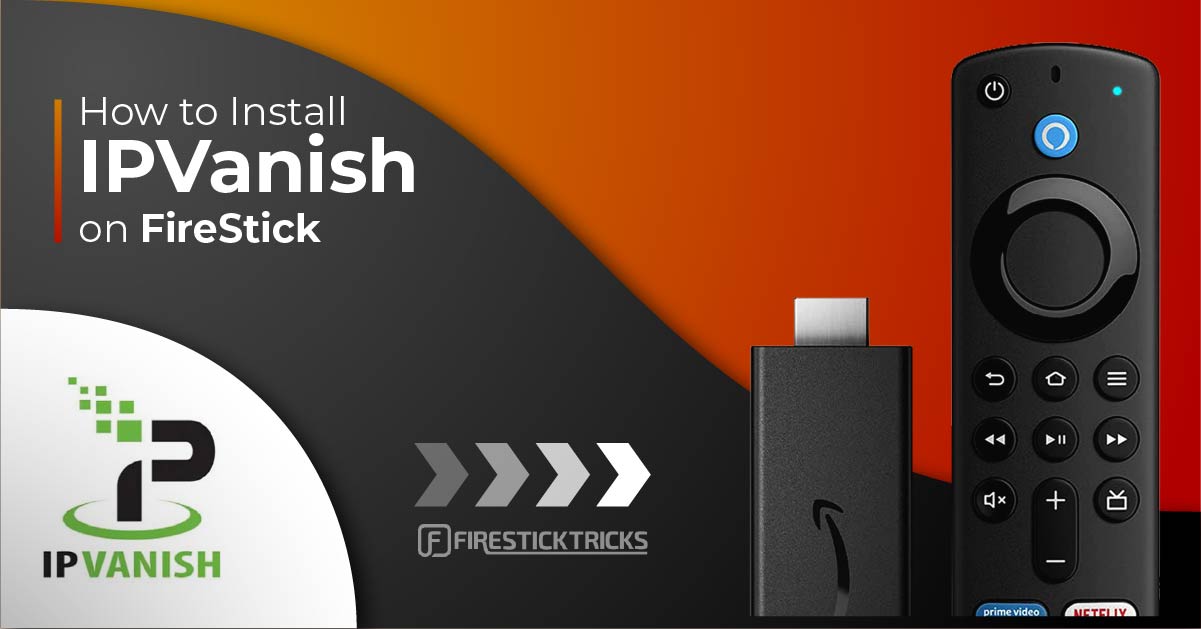 If you frequently browse the internet, a virtual private network (VPN) is essential. After all, your information and browsing history are not safe if you're browsing on an unsecured network.
However, choosing a VPN raises many questions. Which one is the most secure? Which one works in the locations I need? What if I use multiple operating systems and devices?
You don't want to pay for a different VPN for each device. Instead, it's best to find a VPN that can work on every device—not to mention one that works at all.
Considering we're a FireStick blog, we'll help you get the best VPN for your FireStick streaming device.
While ExpressVPN is our VPN provider of choice, IPVanish is an alright alternative. This guide will help you set up and install the IPVanish app on your FireStick.
But first, let's answer a few common questions surrounding IPVanish and other VPNs.
Why Do I Need the IPVanish VPN Service?
As mentioned, a VPN is essential for private navigation online. If you enter personal or payment information on the internet, it may not be entirely secure. A VPN offers privacy features that will secure your information.
Do you want to stream content that isn't available in your country? A VPN can help with that as well. It routes your traffic through one of its servers, artificially relocating you to the country the server is in.
When using a VPN service, your information is entirely encrypted. There's little risk of anyone, even your ISP, tracking your browsing. This prevents third parties from selling your information and putting you on unwanted mailing lists, for instance. IPVanish uses AES 256-bit encryption. As the company notes on its site, this is the same encryption used by the U.S. government.
If you bring your FireStick to another country, a hotel room, or anywhere you need to use a new Wi-Fi connection, a VPN will protect your browsing. Thus, a VPN lets you use your Fire TV without the risk of information theft.
Overall, using a VPN for your internet connection is highly recommended for all regular internet users.
Is it Legal to Use the IPVanish VPN Service?
The short answer is yes, using a VPN is 100% legal in most countries.
However, there's a long answer as well.
While you can't get in trouble for using a VPN connection, what you do on the VPN can get you into trouble. It may be harder to get caught, but it's not impossible.
Even if you're using a VPN, keep your browsing within the realms of the law.
How Does a VPN App Work?
When you're browsing, your activity is generally sent through a network mediated by your internet service provider (ISP). Your ISP is able to flag your user activity and take legal action if necessary. Hackers and bad actors can break into that network as well, and you may be none the wiser.
A VPN, however, creates a protected tunnel for your data to run through. On the other end of that tunnel is a VPN server, which can be based anywhere in the world. You can choose any server provided by your VPN service.
A VPN server masks vital information like your IP address, meaning nobody can tell where you're actually browsing from. A website may see someone browsing from Sicily or Australia when your true IP address is in the United States.
Because VPN servers are all over the world, you can connect to specific servers to upgrade your streaming experience as well. If you connect to the UK on your Fire TV's VPN app and open the Netflix or Amazon Prime Video app, you'll see the UK's content library rather than that of your own country.
It's a fantastic way to watch new content not normally available to you. You can use a VPN to unlock country-specific content on any streaming app.
Is IPVanish Unbreakable?
It's important to note that while a VPN server greatly increases your internet security, it's not an invincible piece of technology.
Even if you install a VPN, you're still vulnerable to malware and hacks if you download other software to your device. Plus, some VPNs (especially free ones) sell your information to pay their bills.
Some VPN companies are required to divulge your information to the governments of the countries in which they are established. This is always disclosed to you on a VPN company's website.
Be sure to do your research before deciding on any VPN. Of course, this guide will help you learn more about the IPVanish VPN app specifically.
Does IPVanish Affect My Internet Speed?
A VPN connection will affect your internet speeds, sometimes for better, other times for worse. Generally, you're going to see lower speeds on a VPN regardless of your internet provider. This is because encryption and additional safety features may congest your network a little.
Importantly, speeds will vary based on the server you choose. It's generally best to pick a server closer to you to minimize the effect of the distance on your internet speed.
What's great about IPVanish is that its app is supported on your FireStick, Fire TV Stick Lite, Fire TV Cube, and other Amazon hardware.
If you'd like, you can even access IPVanish and its features on multiple devices simultaneously in different regions. This also means multiple users can log in to IPVanish apps from different devices using the same IPVanish subscription.
What Are the Benefits of IPVanish on FireStick?
Before getting into how to install the IPVanish app on FireStick, let's talk about why you'd want to in the first place.
While IPVanish hits all of the marks mentioned above, it provides some unique features that we'll break down right now.
It's Cheap
IPVanish on FireStick is reasonably cheap, especially when compared to most other VPNs. You can get a monthly or yearly subscription for very little and secure yourself without hassle. While price is not exactly a feature, this is a great start to the list of reasons you should use IPVanish.
Additionally, the yearly plan for IPVanish offers a 30-day money-back guarantee. The money-back guarantee lets you receive a full refund for the yearly plan within 30 days of subscribing, no questions asked.
No Cap
Some VPN services limit your internet speeds as you use more data. The IPVanish VPN for FireStick and Fire TV does no such thing. In fact, you have unlimited uncapped speeds while utilizing IPVanish. All of your activity will remain at the highest speeds possible.
Storage
With some of IPVanish's higher-priced plans, you gain 500 GB of encrypted storage.
If you store photos, videos, and other content that you want to access on your FireStick or Fire TV from anywhere in the world, this is how you can do so securely.
Global Reach
IPVanish on FireStick offers you servers in over 75 locations around the world. That's a ton of content to consume securely!
This also means no matter where you are, you'll have a reliable connection. Some VPNs slow down your connection based on your distance from the server.
IPVanish mitigates that problem with its vast fleet of servers all around the world.
No matter where you are or what sort of streaming content you're looking for, you should have IPVanish on your Amazon Fire device.
Versatility
One subscription to IPVanish on FireStick allows unlimited devices to connect to VPN servers simultaneously.
Even if you're away from your Fire TV Stick or Fire TV Cube, you can enjoy secure browsing on Mac, iOS, Windows, Android, Linux, and more.
Customer Support
If you have any issues setting up IPVanish on FireStick, or issues with the service in general, the company has a customer support team available 24/7 to help you out.
This support extends to all plans for IPVanish, so even those on the cheaper subscription can get support for their devices.
Remote Wiping
Subscribing to the premium IPVanish VPN plan provides a remote device-wiping feature. Basically, you can wipe any device connected to your IPVanish VPN plan.
For example, if you accidentally leave your Amazon Fire TV Stick at a hotel somewhere, you can simply connect to IPVanish and delete all data on that device. This way, nobody can take your Amazon FireStick and gain access to your information.
Thus, you can maintain your safety and privacy even if you physically lose a device.
How to Install IPVanish on FireStick
Now I'll guide you to install the IPVanish app on your Fire TV. Once you install the VPN, all of your activity on your FireStick and apps will be protected by the VPN's servers.
1. To start, you'll want to subscribe to IPVanish. Move to the next step after clicking Subscribe Now.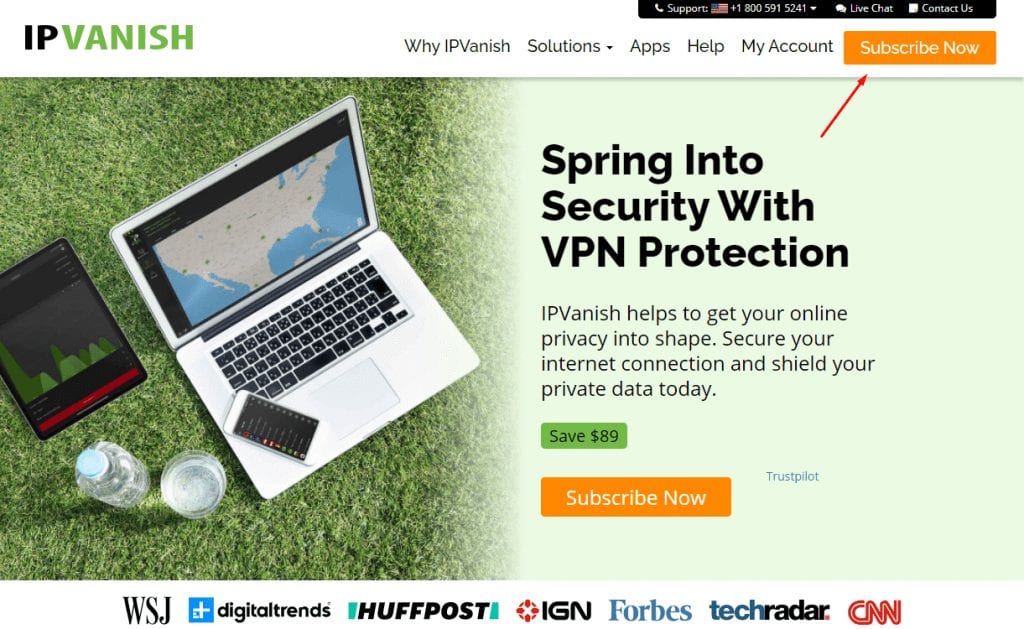 2. Select your product (VPN or VPN with storage) and select a plan, monthly or annual (remember that only an annual plan comes with a 30-day money-back guarantee). You'll then create an account with an email address and password.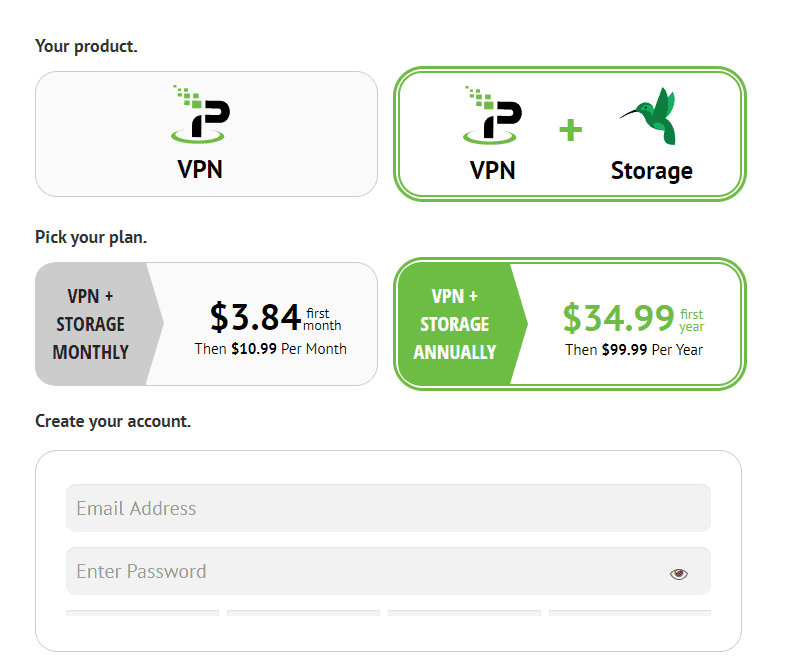 3. Next, pick a payment method, either card or PayPal, and enter your information. Then click Subscribe Now.
4. Once subscribed, head to your email account and activate your IPVanish account via the verification email you received.
5. Now that you're subscribed and verified, head to your Fire TV Stick so we can start downloading IPVanish.
6. From the home screen of your Amazon Fire TV Stick, head to Find and then Search.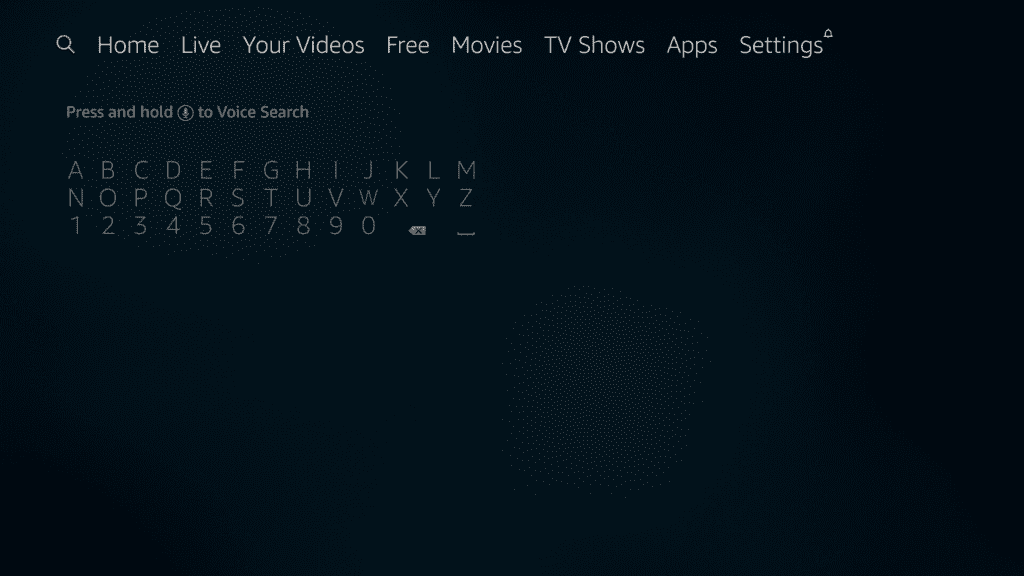 7. Search for IPVanish.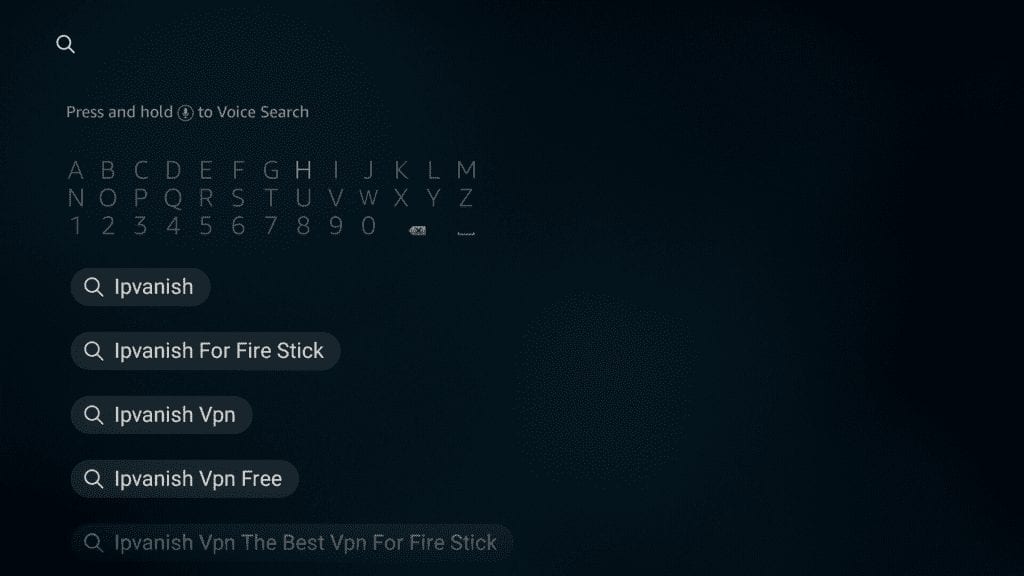 8. Find and select IPVanish among the results in the Amazon app store. You'll probably see competing VPN apps in the app store. Make sure to pick IPVanish so you can access the valuable features you subscribed to.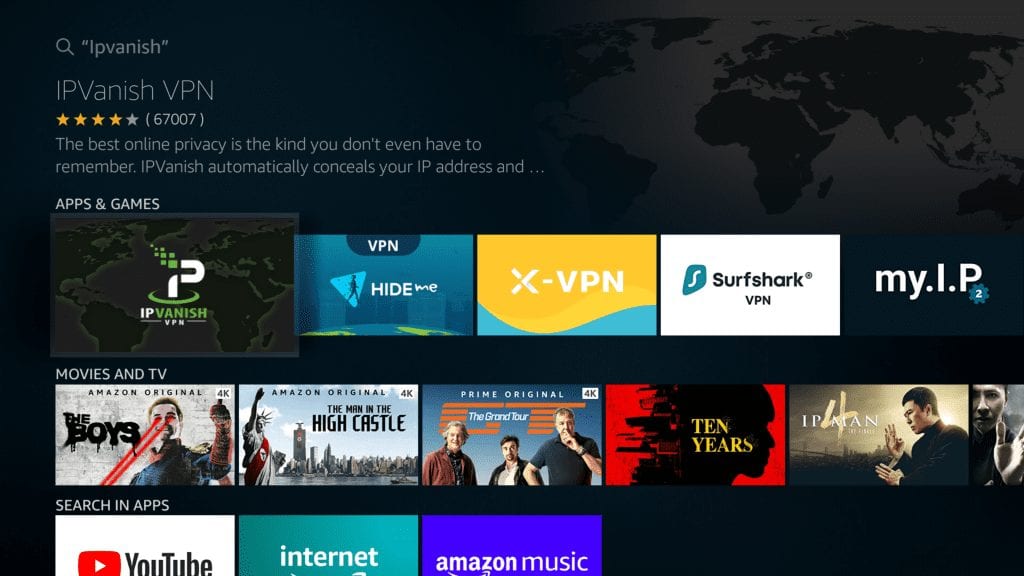 9. Click Download or Get to install the app on any of your Fire TV devices.
10. Once you install IPVanish from the Amazon app store, it should appear on your FireStick home screen. If it is not there, hold the home button on your remote, select Apps, and find IPVanish. Select the IPVanish app to open it, and enter your IPVanish account information to log in.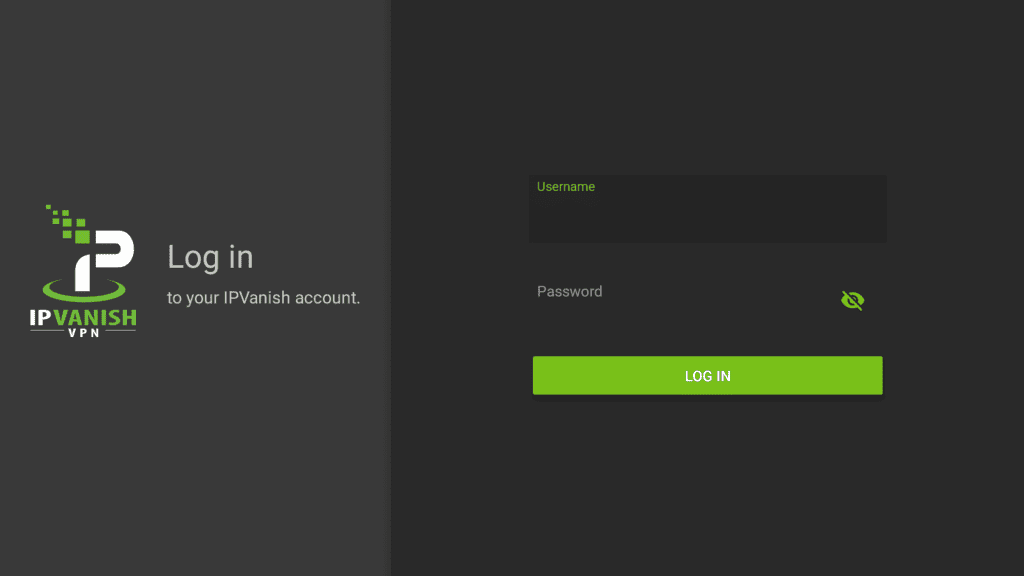 11. IPVanish will list your location and any connected IP addresses. From there, you can click Connect to use the server IPVanish determines to be the best for you.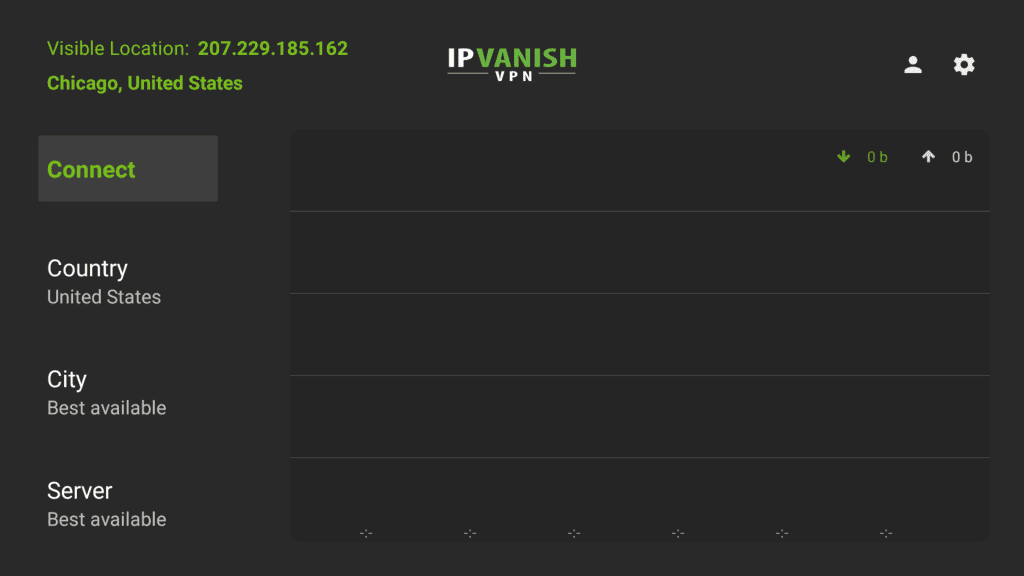 12. If you'd like to customize your location, simply select the country you'd like to connect to, then the city, then a server.
13. Upon hitting Connect in the IPVanish app, your FireStick or Fire TV will ask you to accept the request. Click OK to connect.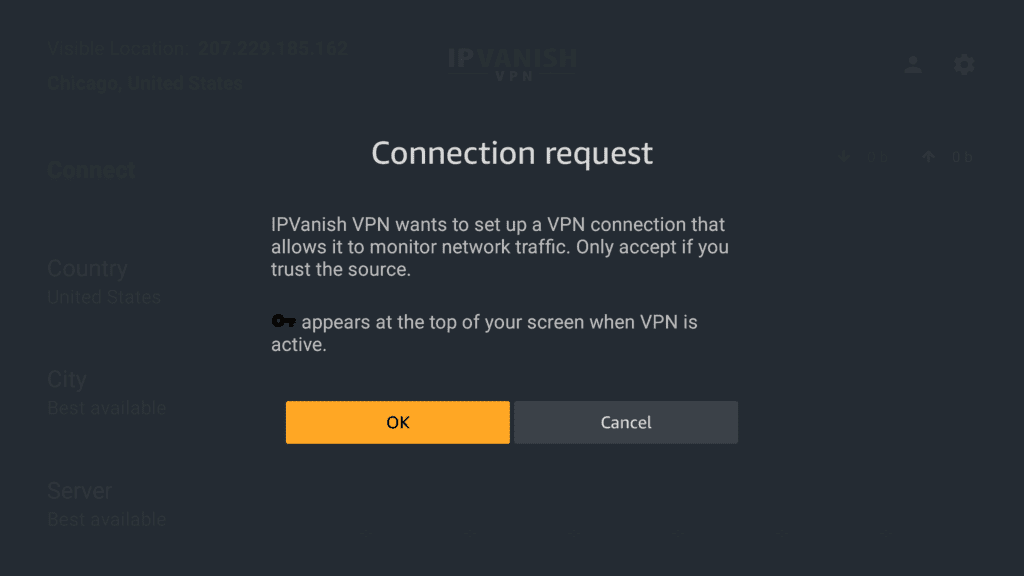 14. Once connected, the IPVanish interface will show you how long you've been connected, as well as the download and upload speeds you're getting on your Fire TV.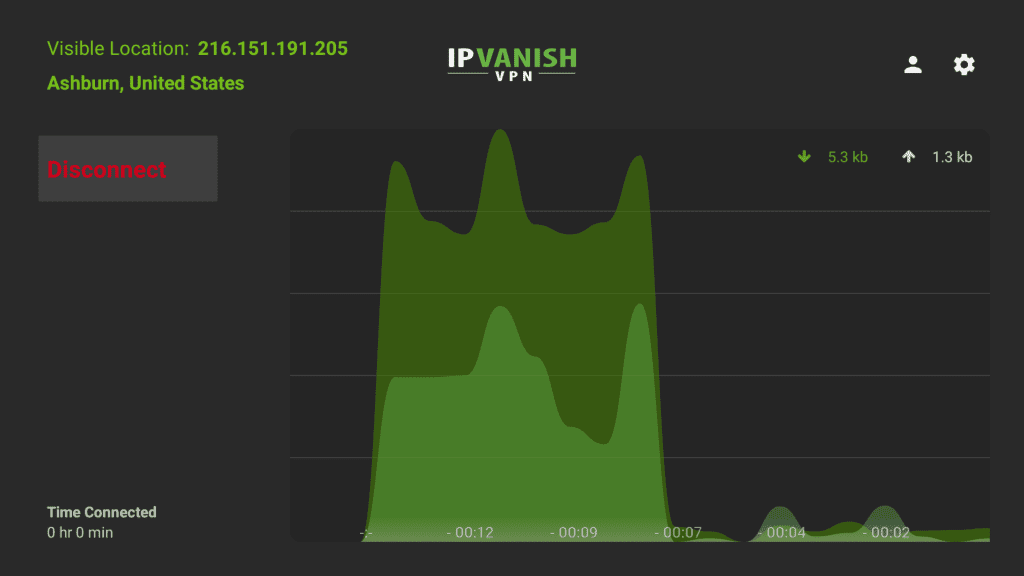 Now that you know how to set up IPVanish on FireStick, there are some settings you may want to customize.
1. From the home screen of the IPVanish app, click the settings gear to view the settings you can customize.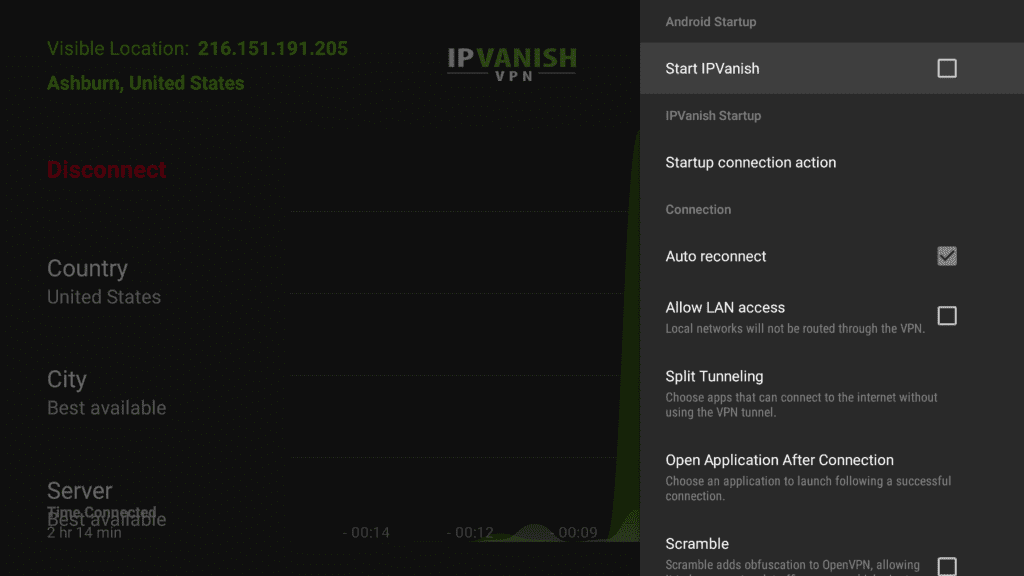 2. You have the ability to start IPVanish on your Fire TV from your Android phone. You can toggle this on or off.
3. Additionally, you can set default connections, enable auto-reconnect in the case of a dropped connection, or even allow the IPVanish app to link to your local network.
4. Split Tunneling allows you to use the VPN connection for some apps and your standard connection for other apps. This is ideal if certain data doesn't need to be encrypted or if you're suffering from bad internet speeds while using certain FireStick apps.
5. You can also choose to have IPVanish automatically open a specific Fire TV app after connecting to a server.
6. If you check the Scramble box, IPVanish will make it harder for networks to track your IP using special software. Choose this if you want to add another layer of security that reduces the chance of anyone seeing your FireStick activity.
7. Finally, there are options to customize your IPVanish VPN protocol, as well as your port. Unfortunately, developer options do not seem to be available.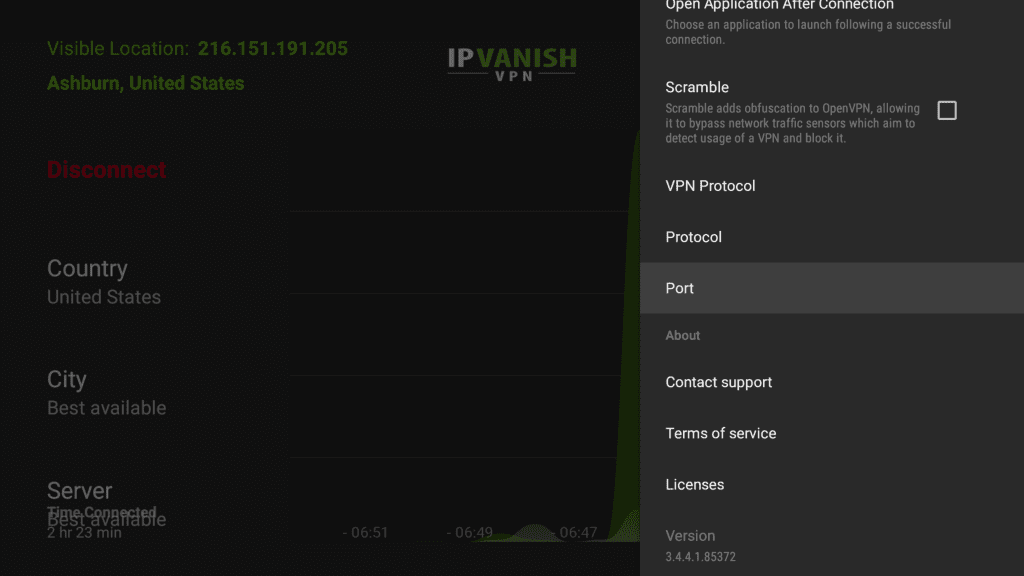 VPN Protocol lets you choose OpenVPN or IKEv2 Beta.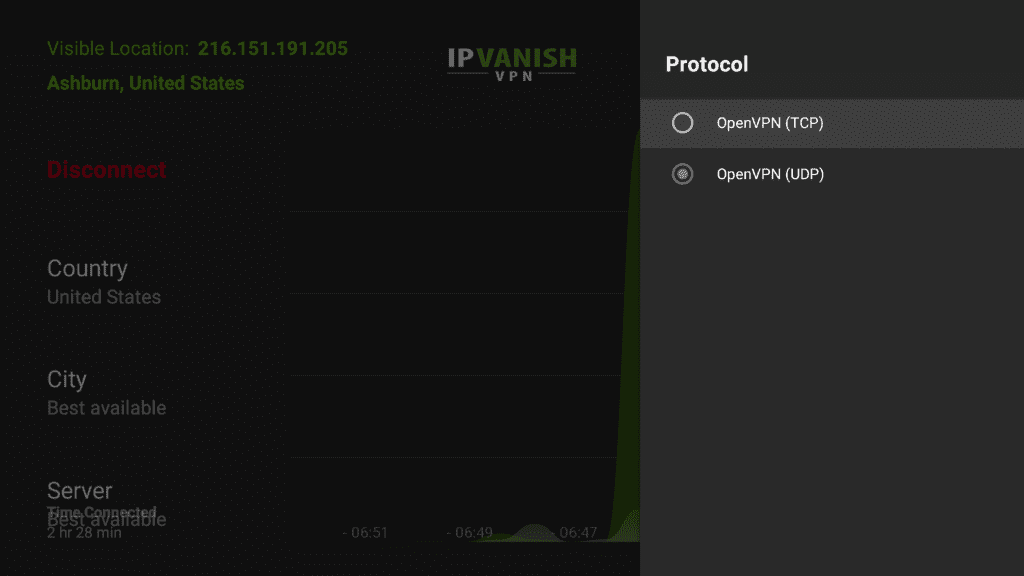 Under Protocol, you can select a TCP or UDP server.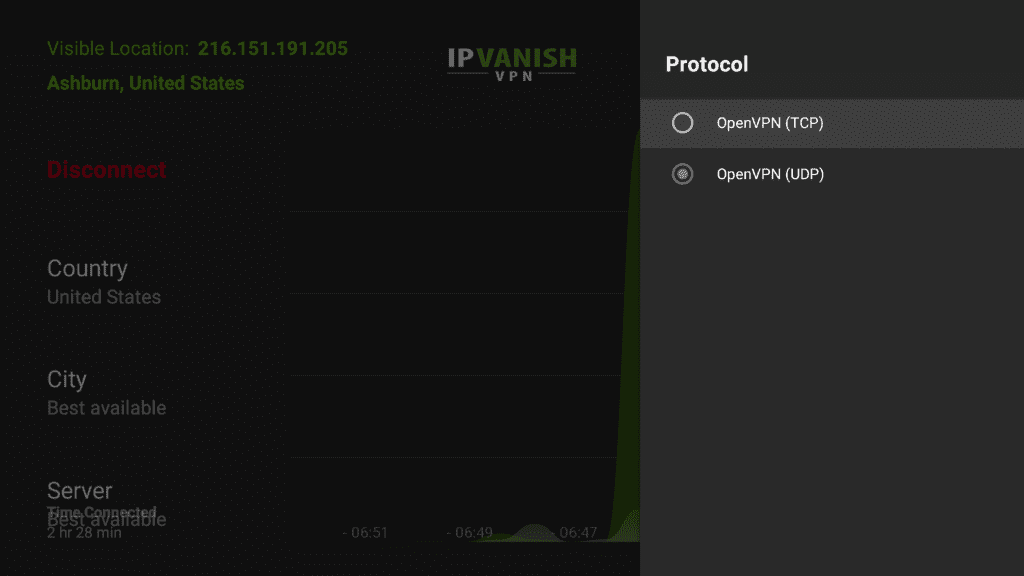 Port options include 443, 1194, and 8843.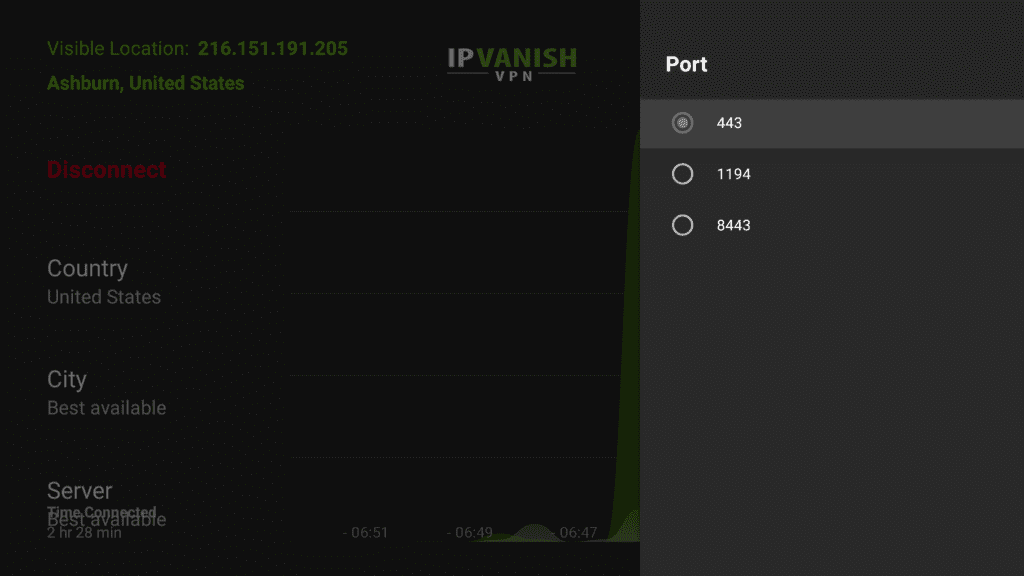 8. In addition to accessing settings, you can view the IPVanish terms of service and your subscriptions—as well as contact support—all via your Fire TV.
9. If you select the avatar icon, the app will show you your account details, such as your IPVanish email, account status, subscription tier, and renewal date. You can also log out from this account menu if you need to switch to another account.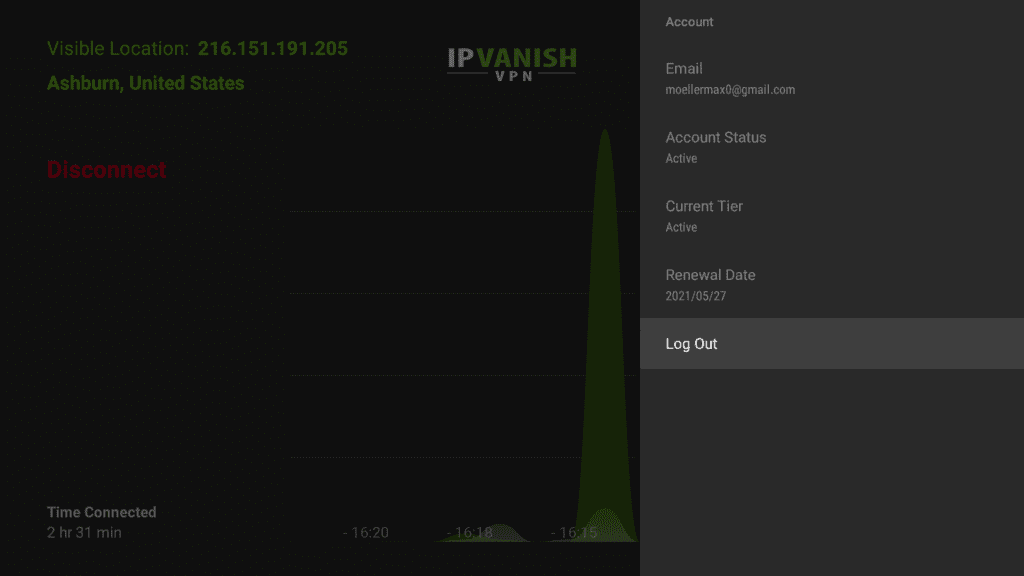 10. If you're still using your FireStick but you're done using IPVanish, go to the IPVanish app and Disconnect to return to your standard connection. Keep in mind that this may expose your IP address once again.
Conclusion
I hope this guide helped you learn how to set up the IPVanish app on your Amazon Fire Stick. As with all of our guides, be sure to comment your thoughts and tell us how IPVanish has improved your streaming experience as a Fire Stick user.
Related:
Legal Disclaimer - FireStickTricks.com does not verify the legality or security of any add-ons, apps or services mentioned on this site. Also, we do not promote, host or link to copyright-protected streams. We highly discourage piracy and strictly advise our readers to avoid it at all costs. Any mention of free streaming on our site is purely meant for copyright-free content that is available in the Public domain. Read our full disclaimer.
Disclosure - FireStickTricks.com is reader-supported blog. When you buy a product through links on our site, we may earn commission. Learn More