If you want to jailbreak Roku TV, you want to remove restrictions to enable ultimate customization. Essentially, you want to increase the user privilege on a Roku past its initial level. This allows you to install any type of software you'd like, as well as alter the device in other ways.
Now, before getting any further, know that you won't jailbreak Roku TV in the traditional way. You won't exactly do what we described above. Instead, to jailbreak Roku TV, you'll simply avoid some rules in order to view content not traditionally available on the device. Unfortunately, there isn't any sideloading or any way to install Kodi like on a Fire TV or other Android devices.
This is the main reason I prefer a FireStick over a Roku device. You can jailbreak a FireStick and sideload tons of free streaming apps without complications.
Ready to jailbreak Roku TV? Here are our methods:
Use screen mirroring mode
Cast your screen to your Roku device
Play video content via a USB device or your local network
Take advantage of the Roku Mobile App's "Play On Roku" feature
Let's break down each of these methods. I'll show you how each one works and help you find the one that works best for you.
Screen Mirroring Mode
Screen mirroring mode enables you to cast a mobile device, such as an iOS or Android phone, to your Roku TV. Even without jailbreaking your Roku, you can use apps on the TV or simply view media from your phone on the bigger screen. Of course, this also allows you to play mobile games on your big screen. The additional screen real estate makes a big difference in your gaming experience!
While you can't use Kodi on Roku, screen mirroring is the next best thing. You can install free movie APKs on your Android device and stream them on Roku with the help of the screen mirroring feature.
These steps will help you start screen mirroring mode on your Roku TV:
1. Head to Settings and then System from the main menu of your Roku device.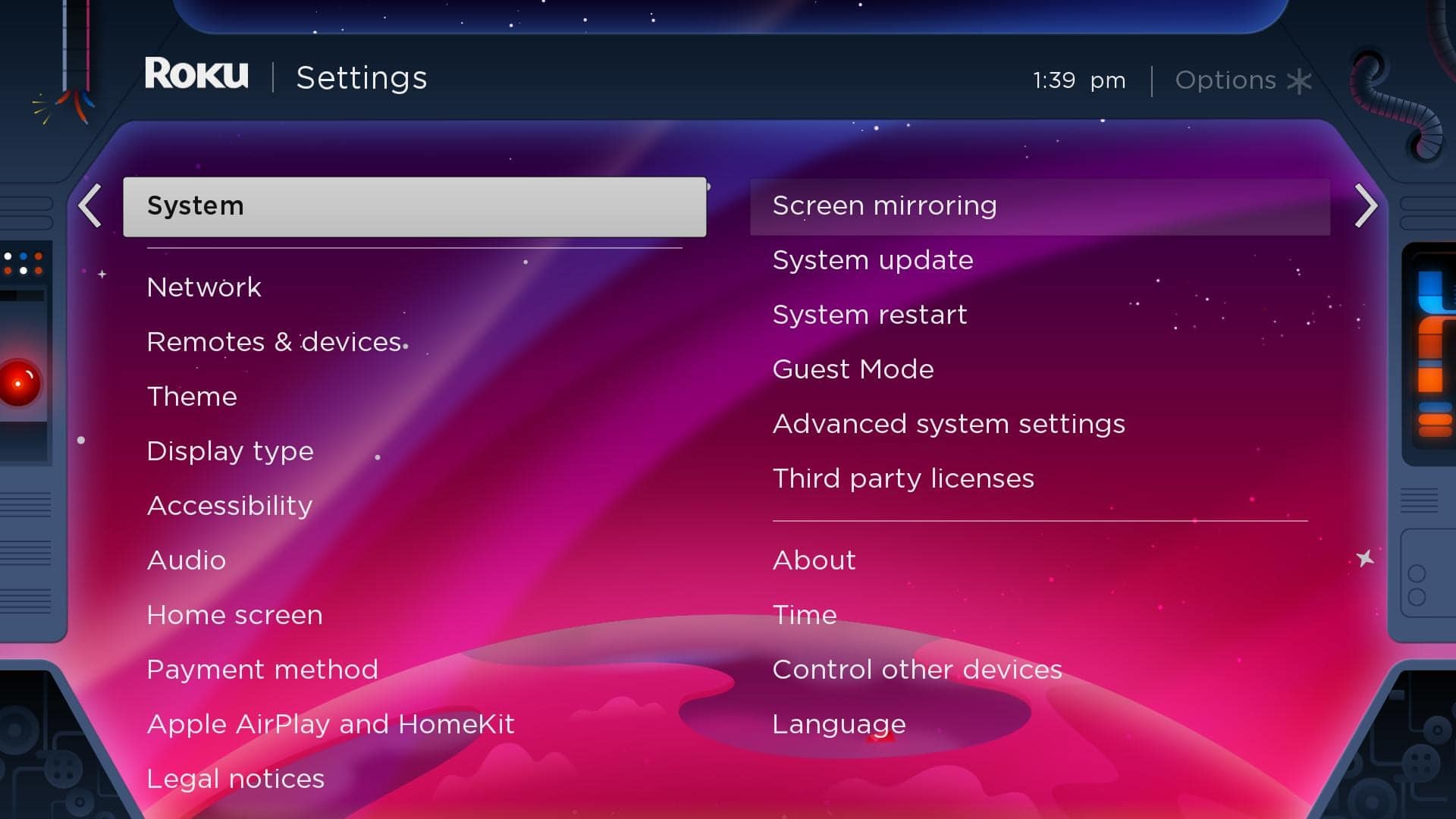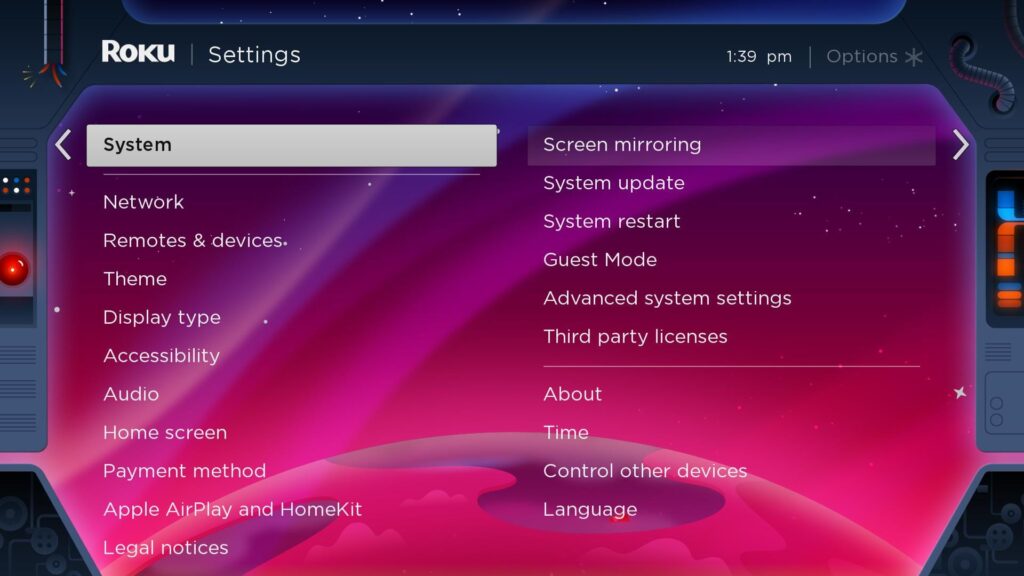 2. Go to Screen Mirroring.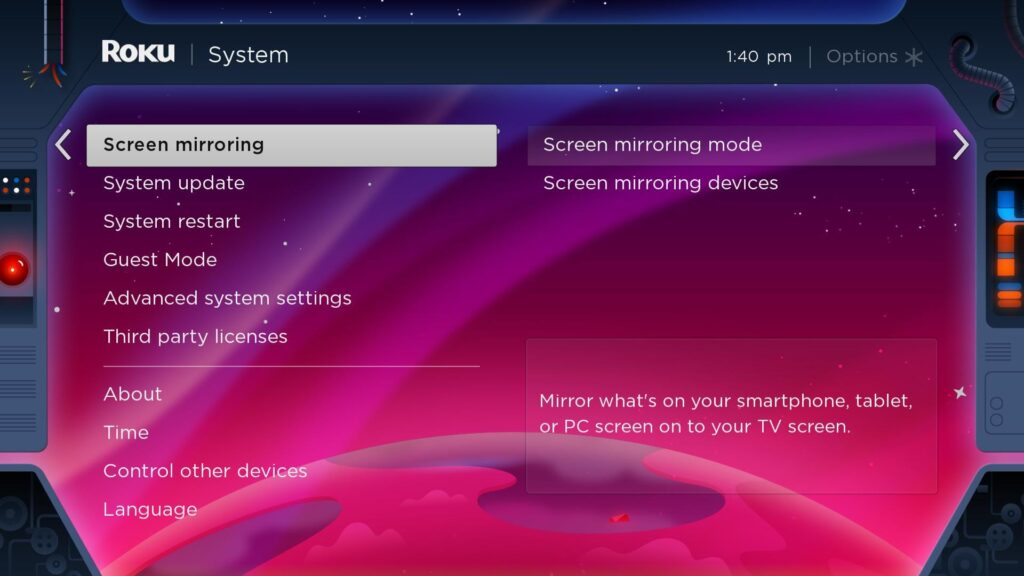 3. Select Screen Mirroring Mode and make sure Prompt has a checkmark next to it. If it does not already have a checkmark, select it to enable screen mirroring.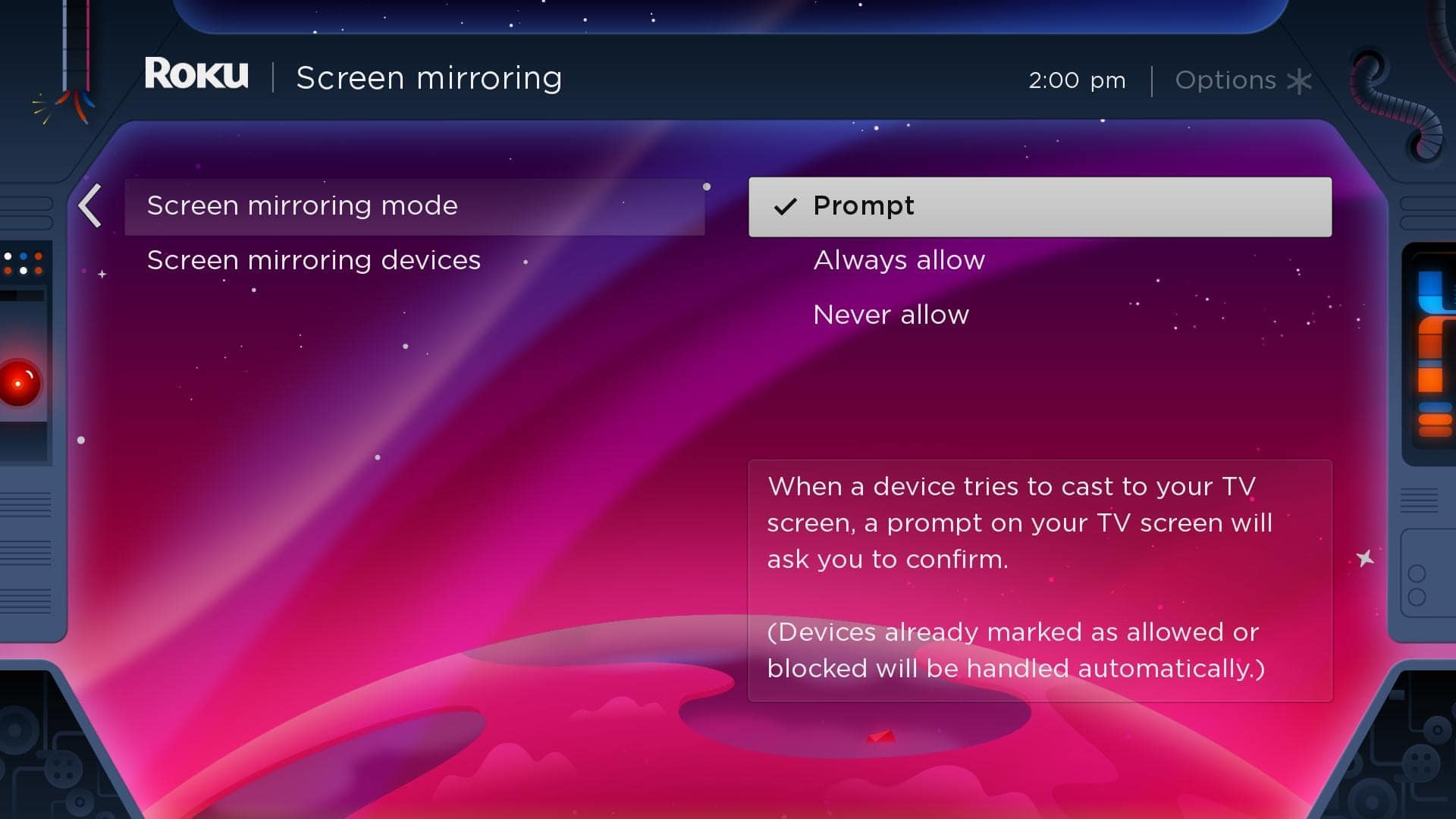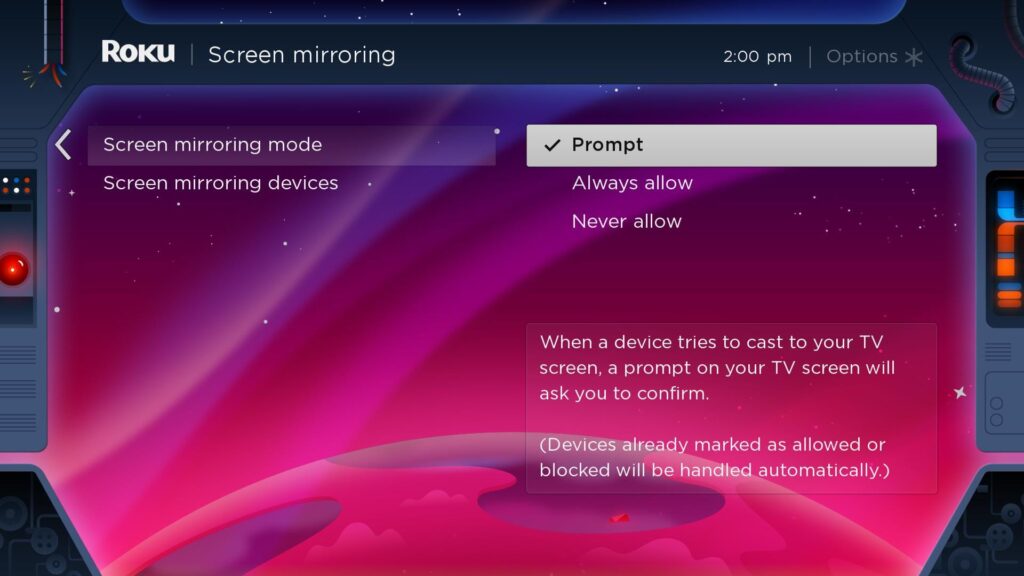 4. On your mobile device, find the wireless sharing option. For example, on a Samsung S21+, you can pull down the drop-down menu and select the Smart View option to enable screen mirroring.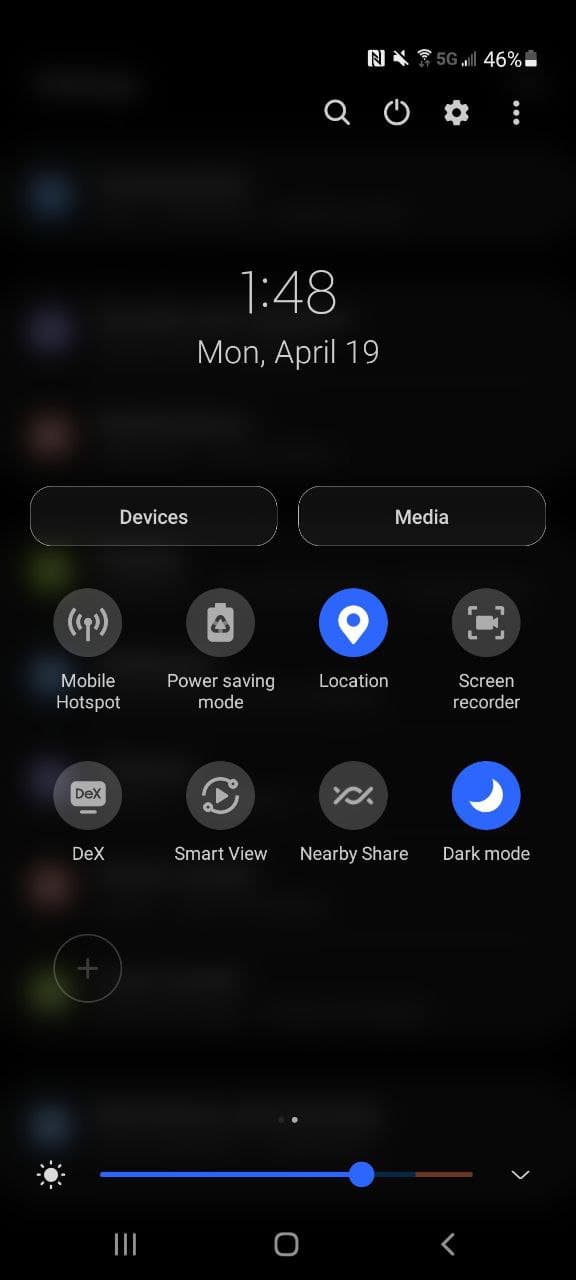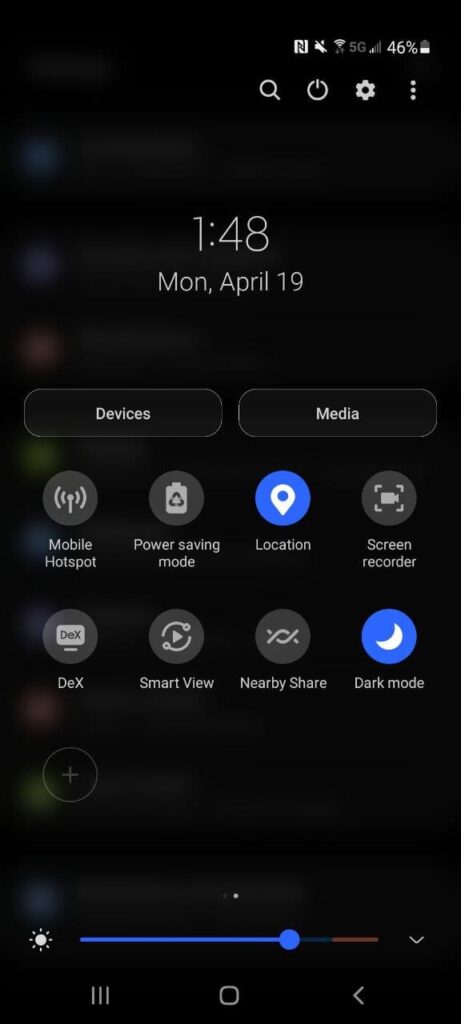 5. Select Roku Streaming Stick+, or whatever your Roku device is named. Now you can enable screen mirroring on your Roku device.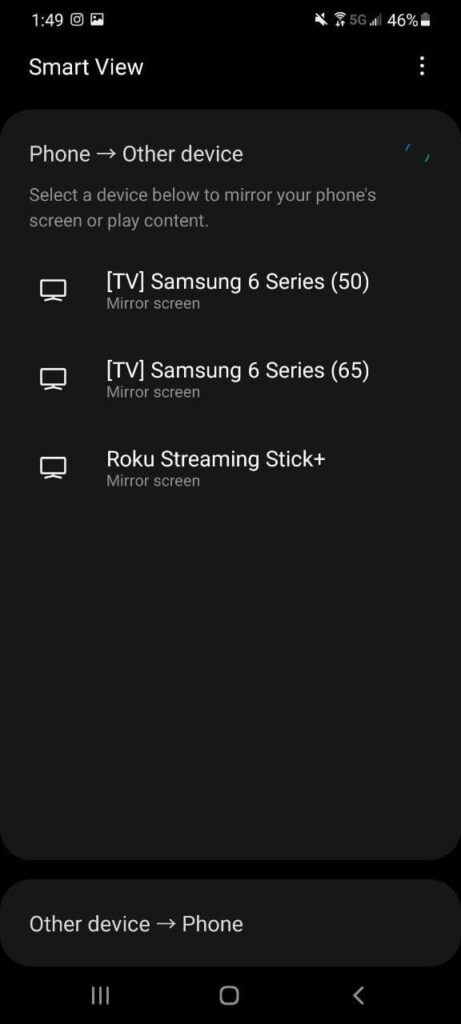 Wondering what are some popular streaming apps you can install on your Android device to screen mirroring on Roku? Check out the list below:
You can also check out the complete list of popular free movies and tv shows APKs for Android devices.
Screen Casting Mode
Screencasting works similarly on the Roku as it does on a smart TV or other device. Basically, you'll want your phone or tablet connected to the same Wi-Fi network as your Roku. Then, you'll open an application with casting, like YouTube. When you play a video, the screen casting options will list the Roku, which you can select.
However, note that the Roku TV must have the relevant app installed as well. So if you want to screencast Netflix from your phone, Roku must have Netflix installed already. Otherwise, this feature will not work on the device. It's still useful, though, as you can avoid the Kodi limitations on Roku.
Follow these steps to activate screencasting on your Roku TV:
1. Make sure the app you want to stream on is downloaded on your Roku and your casting device. In this example, we'll use YouTube. Head to the Search bar on the Roku home page.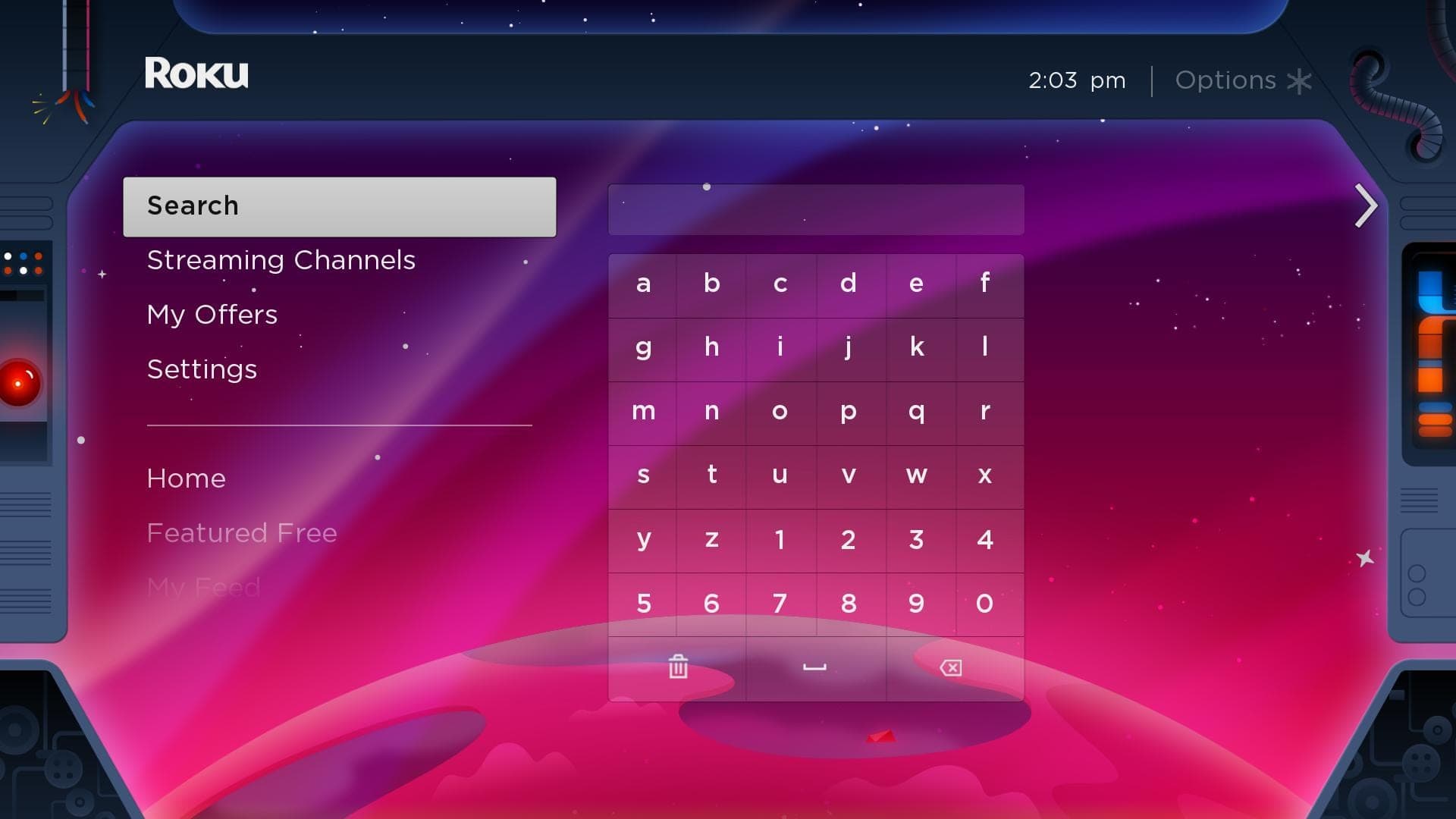 2. Type in YouTube.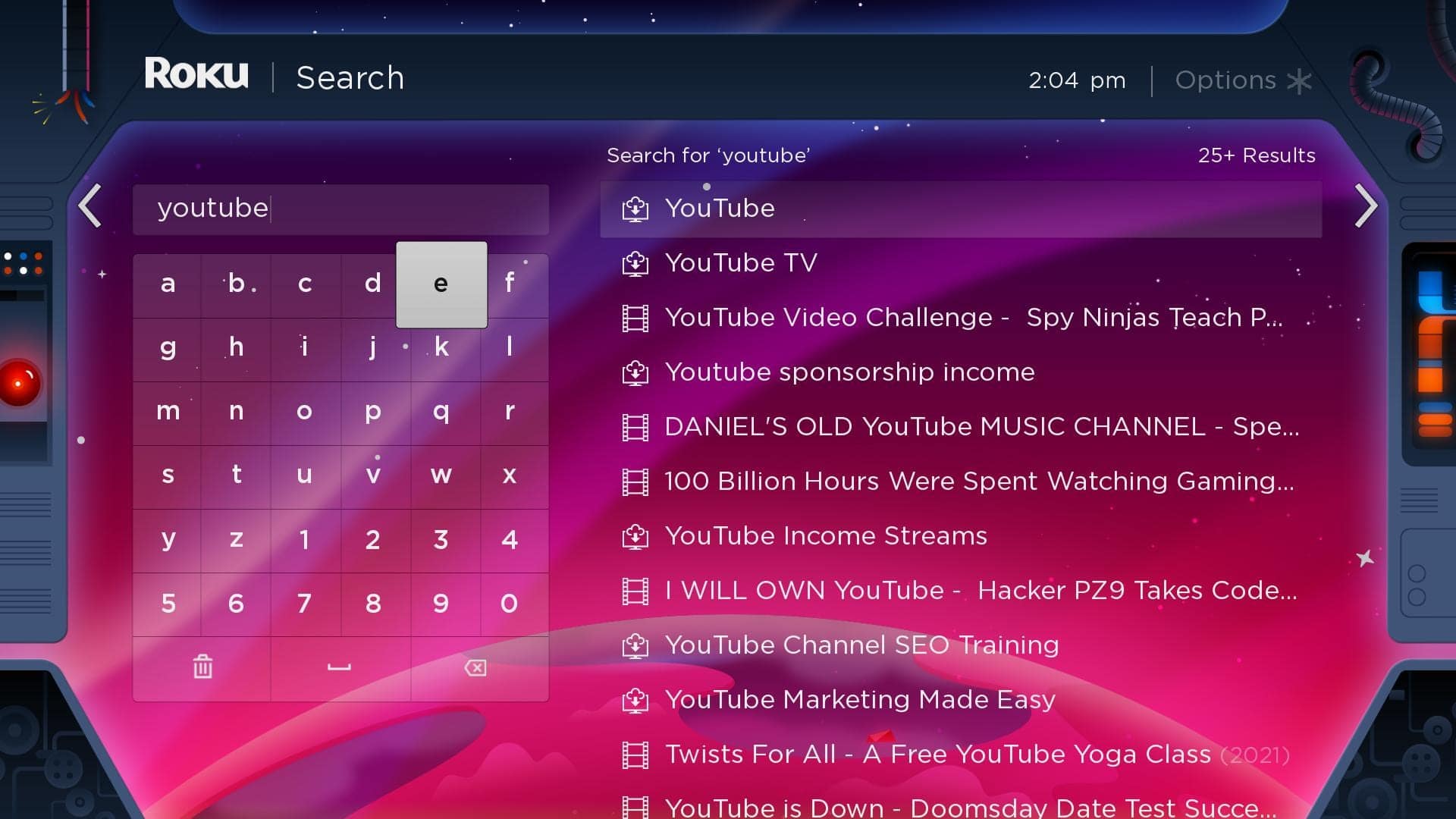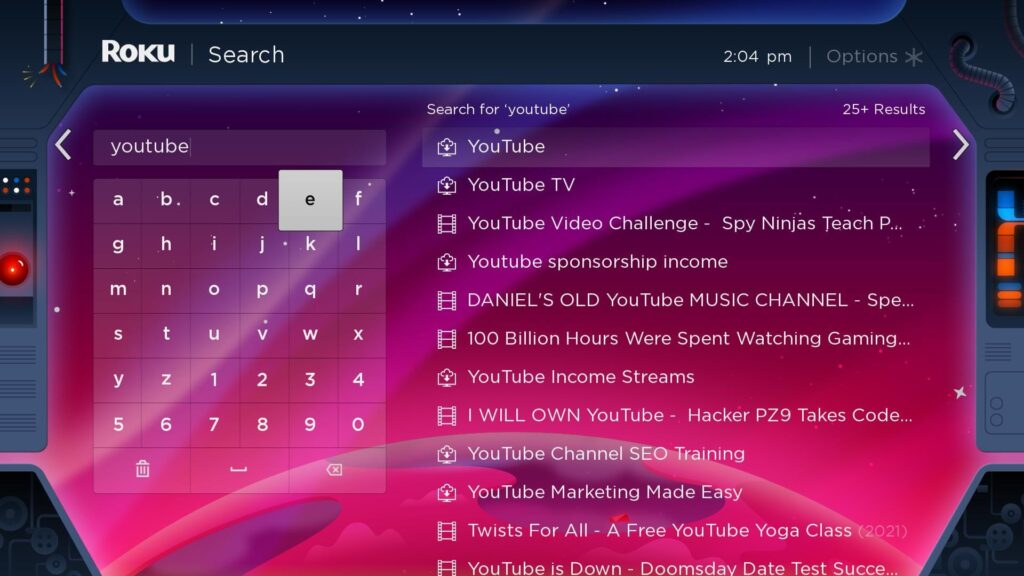 3. Select YouTube from the search results.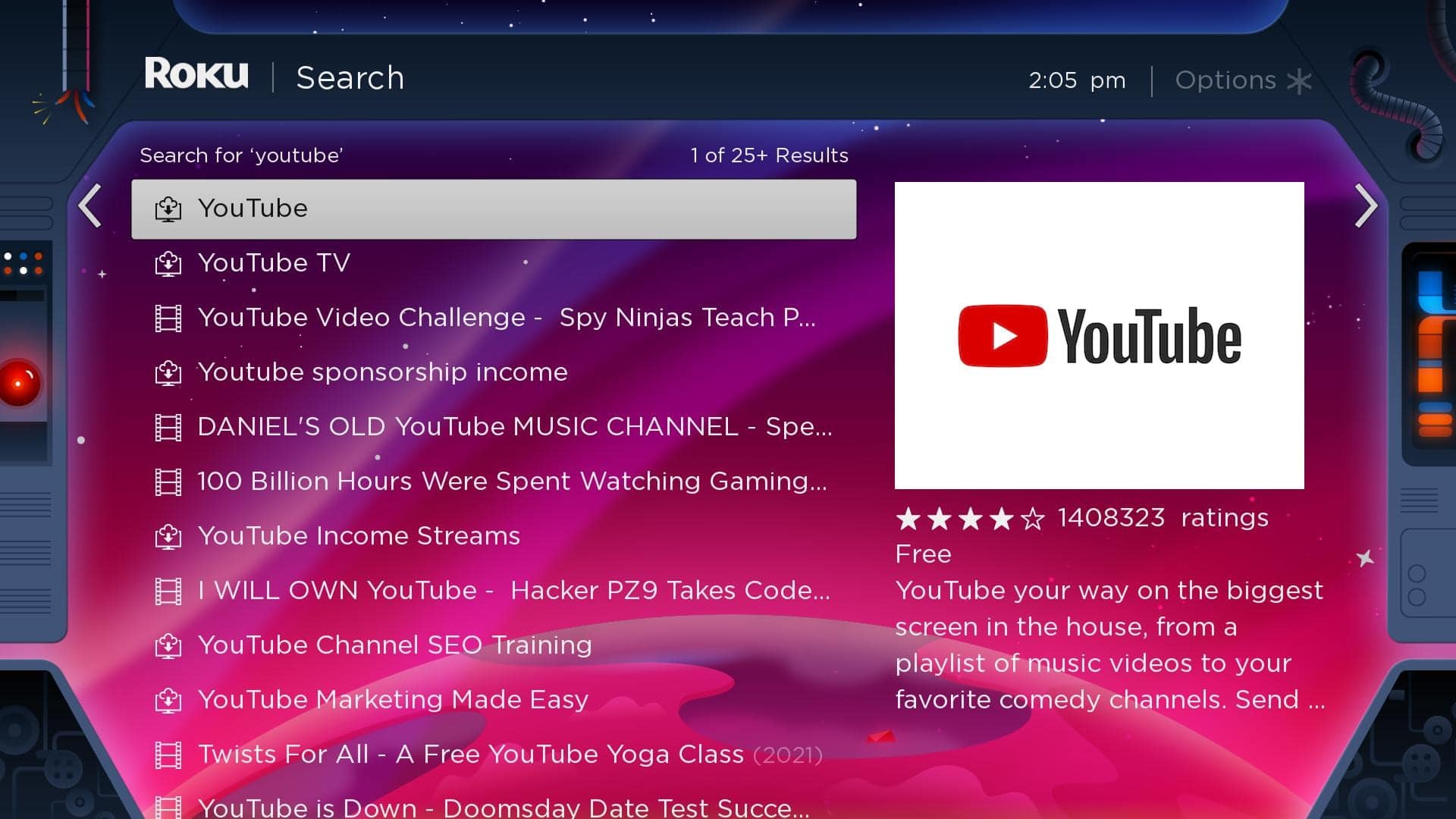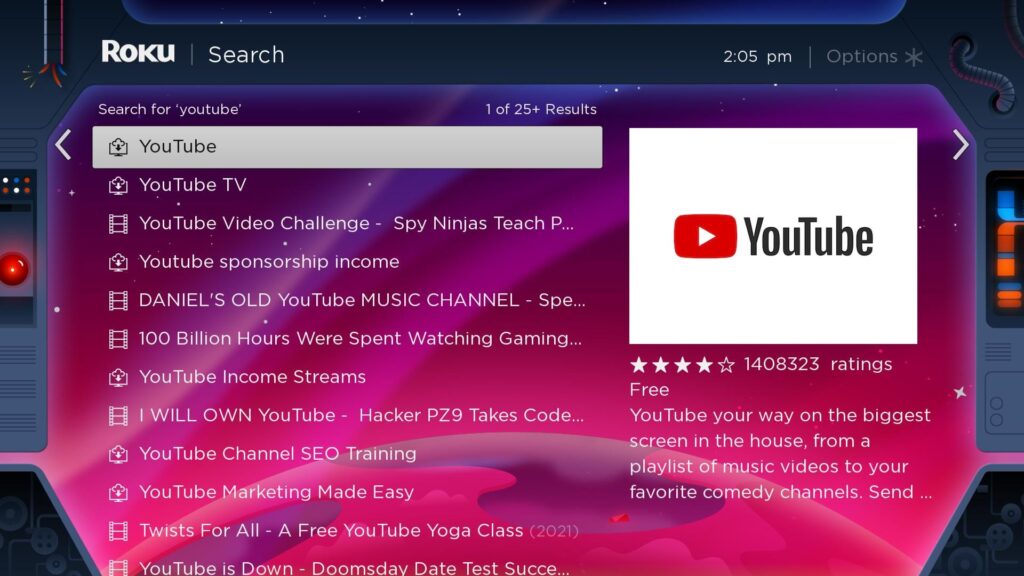 4. Select Add Channel.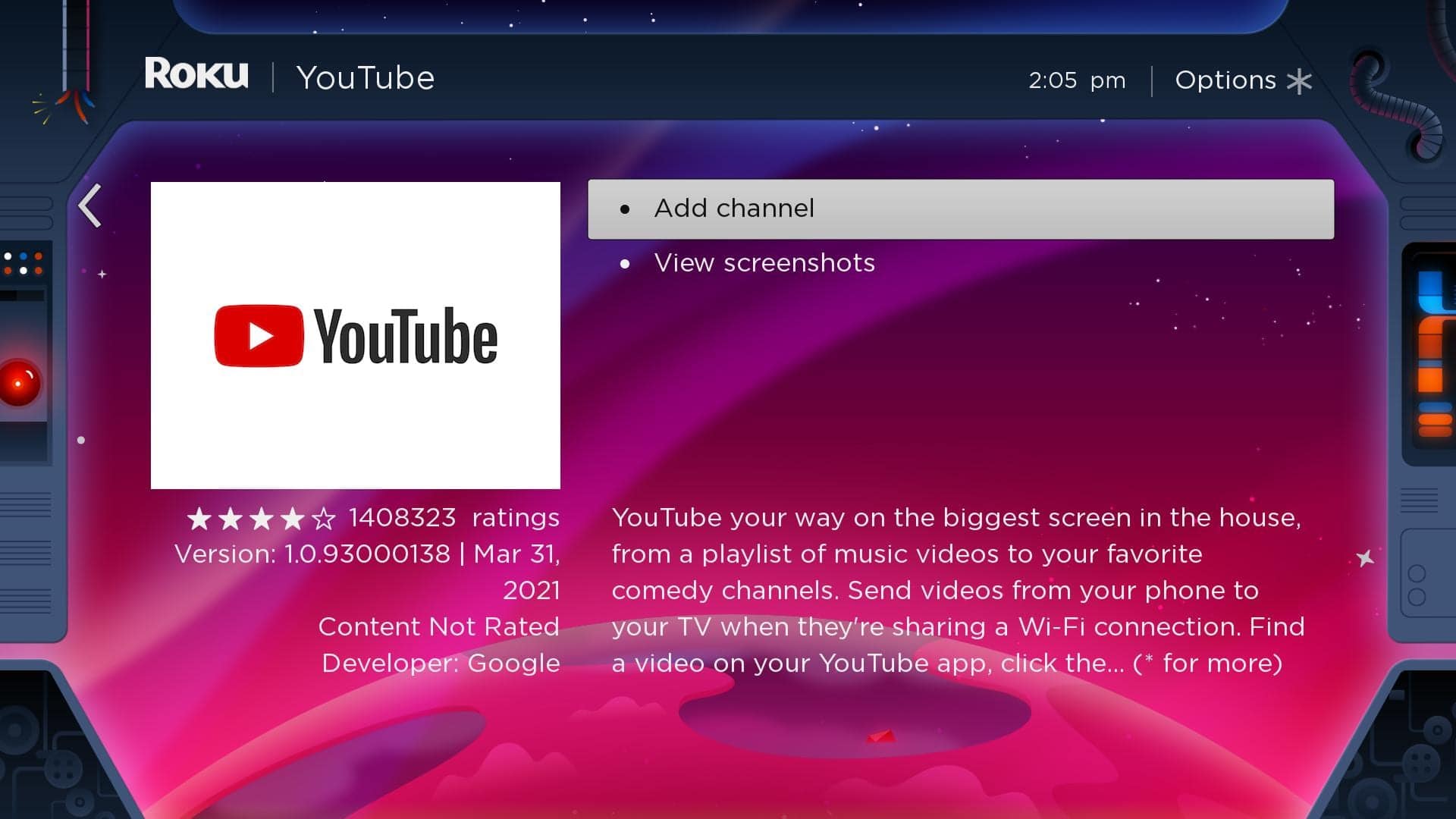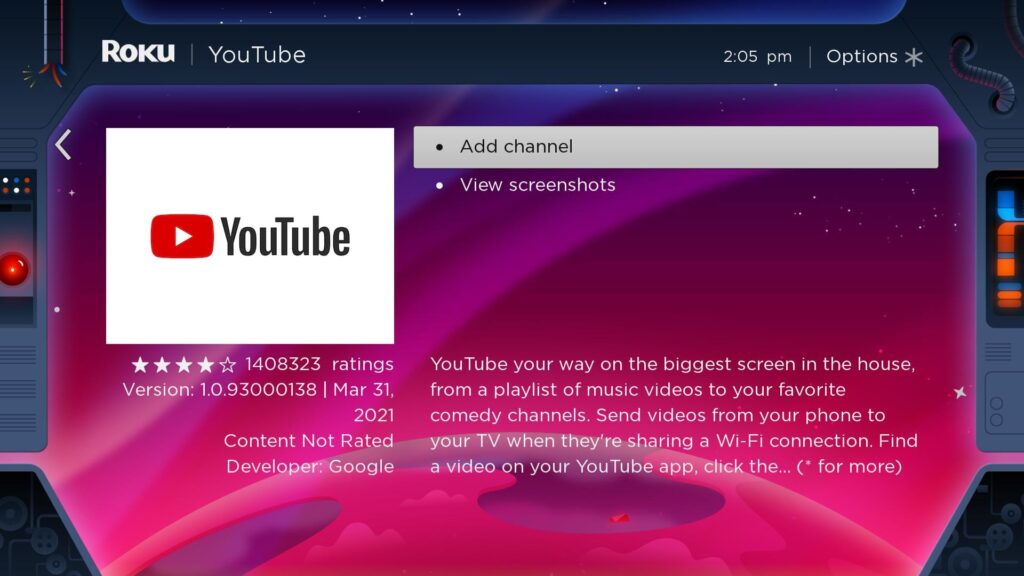 5. Load a YouTube video on your mobile device.
6. Tap the screen so the video overlay appears, and select the Cast option on the top right. You do not need to have YouTube open on your Roku TV. The YouTube app must simply be installed on your device.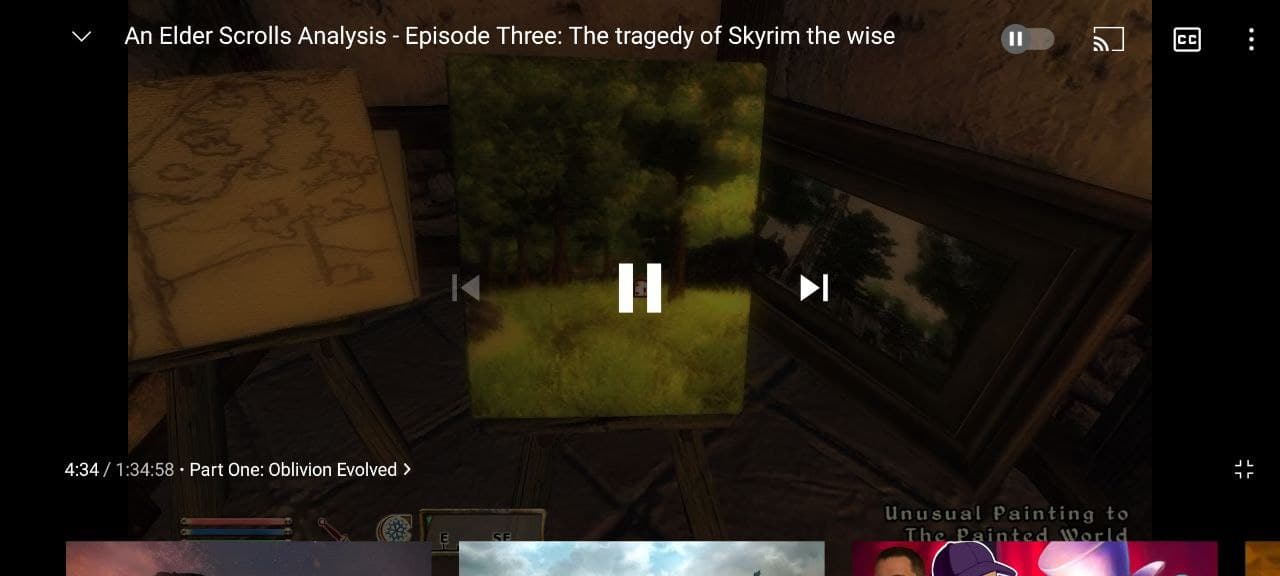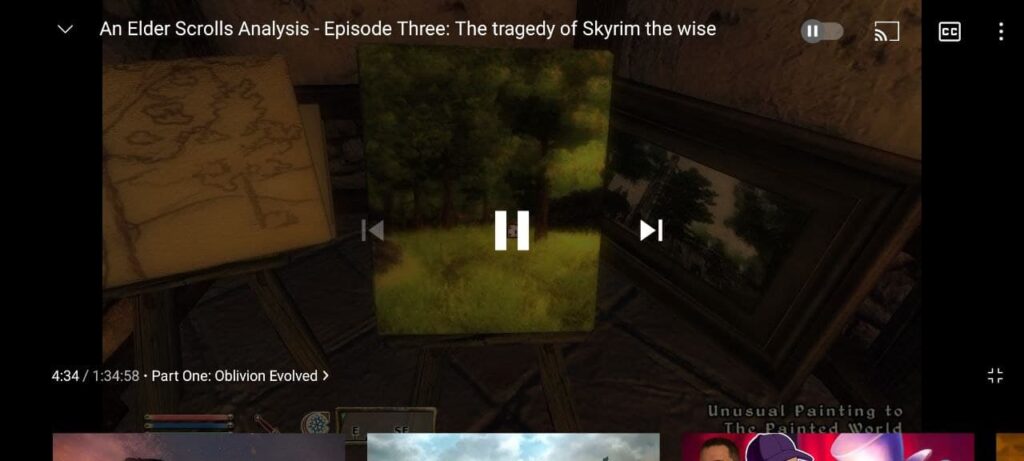 7. Choose your Roku device in the casting device list, and the video should start casting on it.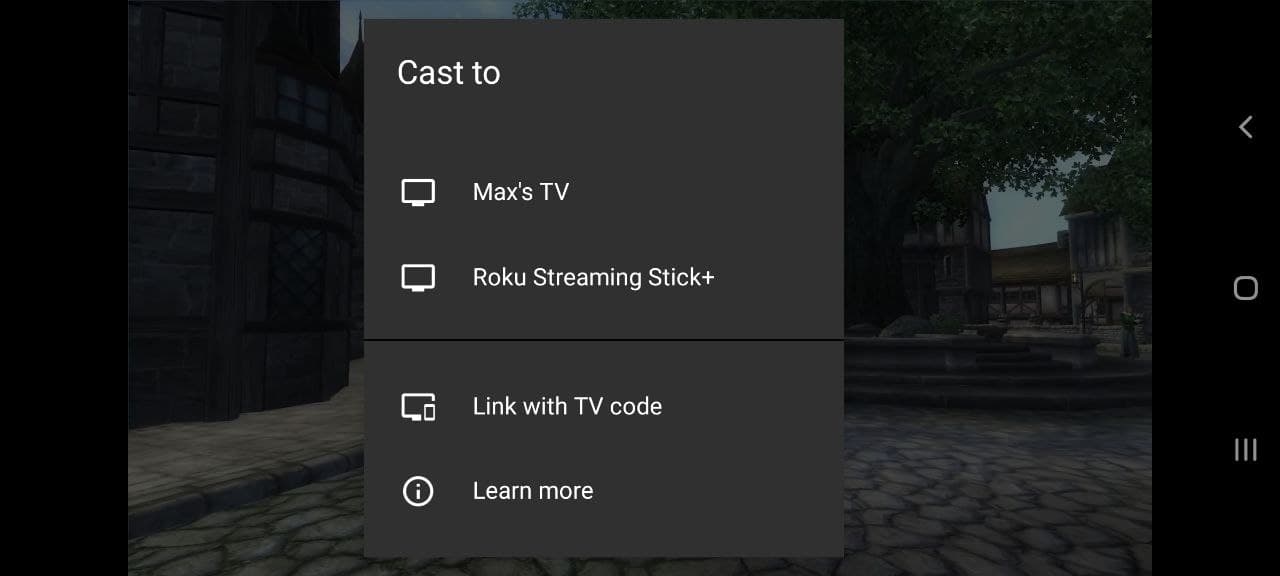 Please note that your mobile device must continue streaming the video. If you do something else on your mobile device, the video will stop casting to your Roku TV and you'll have to set up casting again. This doesn't happen if you're using screen mirroring software like Kodi, however.
USB or Local Network
If you have a local home network, the Roku can pull media from it, allowing you to view that media on your TV. Examples of a working media network include Plex or Windows Media Player. It's similar to if you install Kodi on your streaming device or even if you jailbreak Roku in the traditional way. Unfortunately, you cannot get Kodi on Roku TV unless you screen mirror using Kodi-supported devices.
To access these applications on your TV through Roku, you'll have to install the Roku Media Player App first. Then, make sure you're connected to the Wi-Fi that hosts your media library.
Here's how to connect to the content on your local network via your Roku TV:
1. Head to the Search bar on the Roku home page.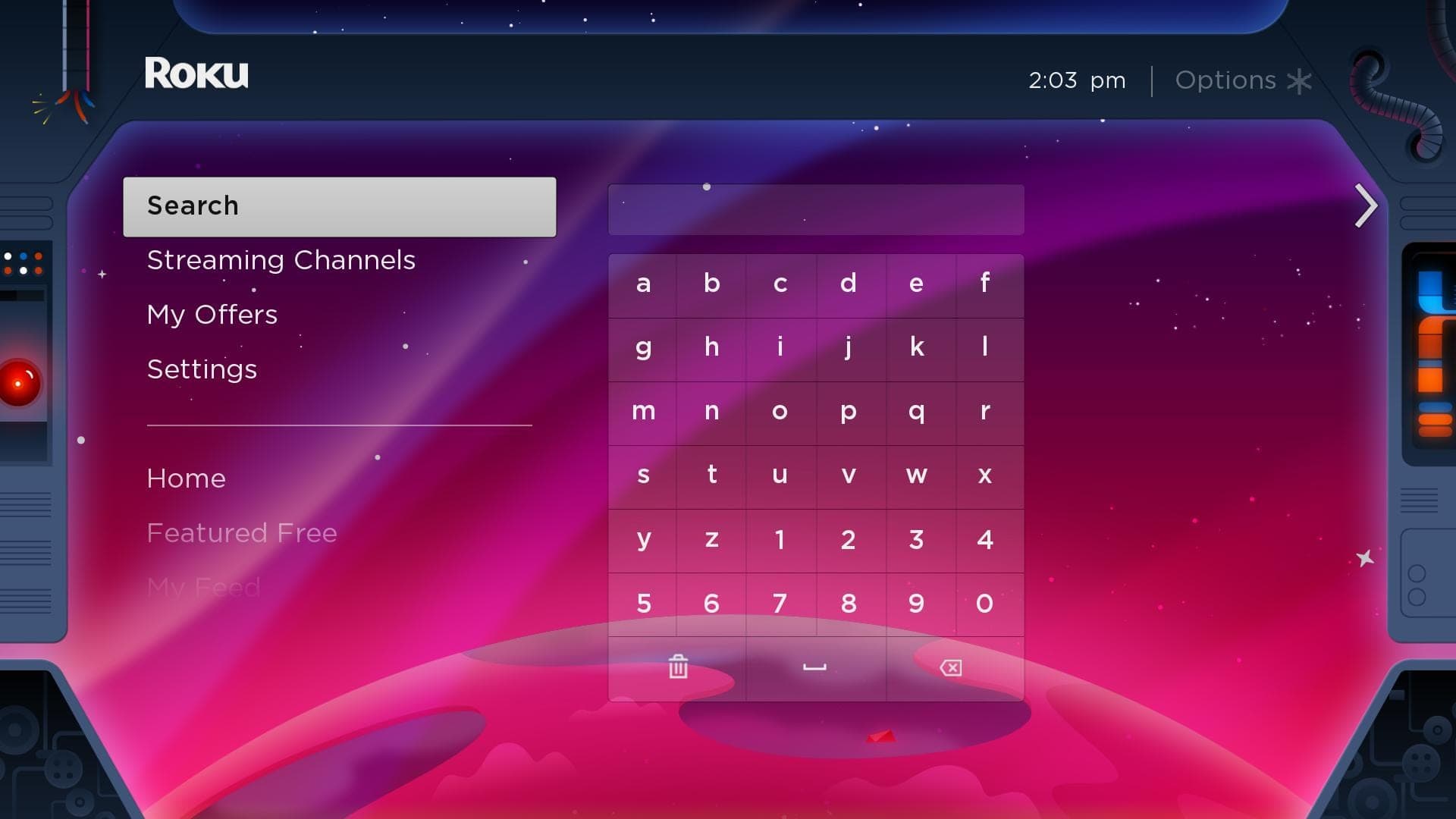 2. Type in Roku Media Player.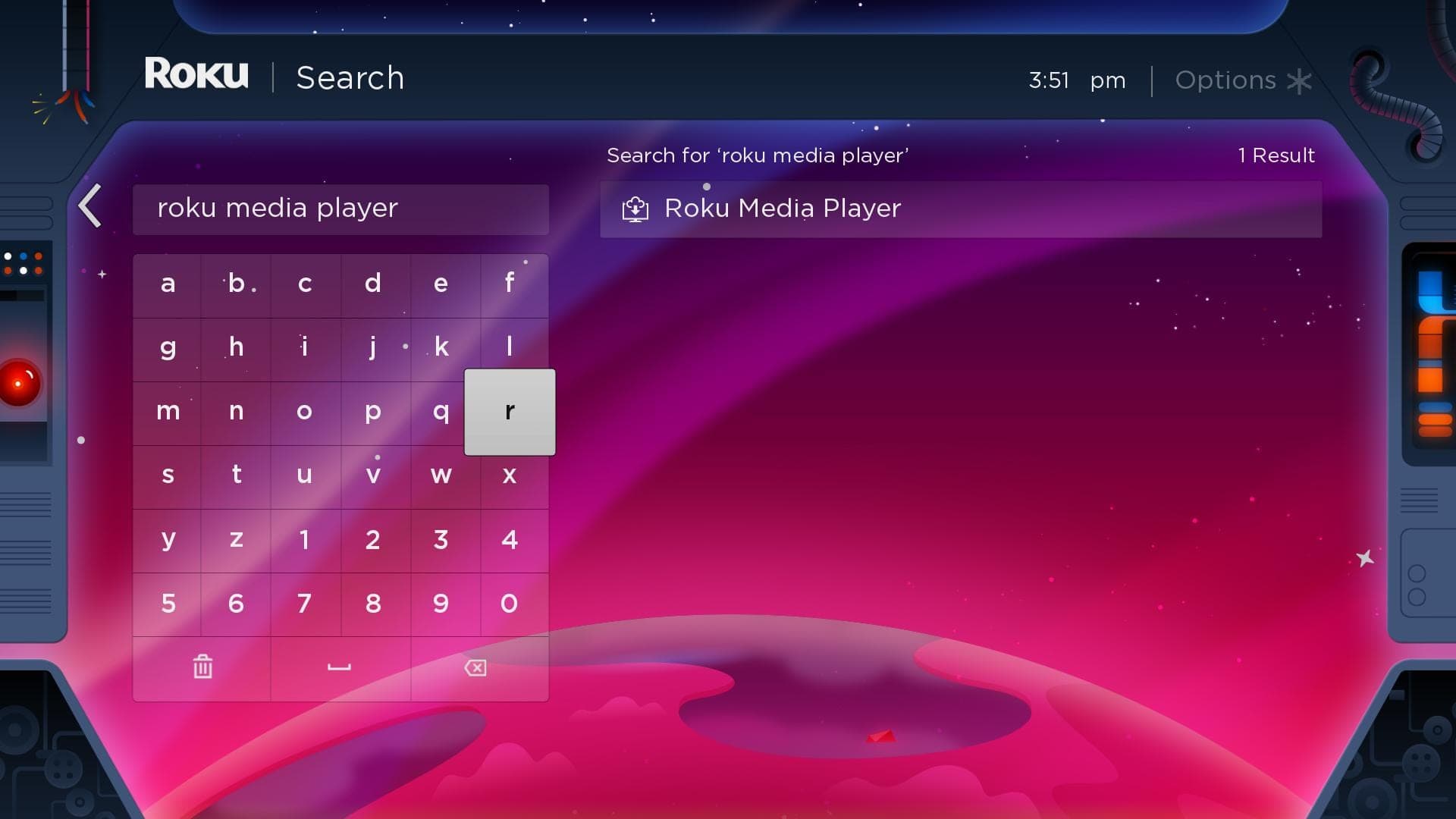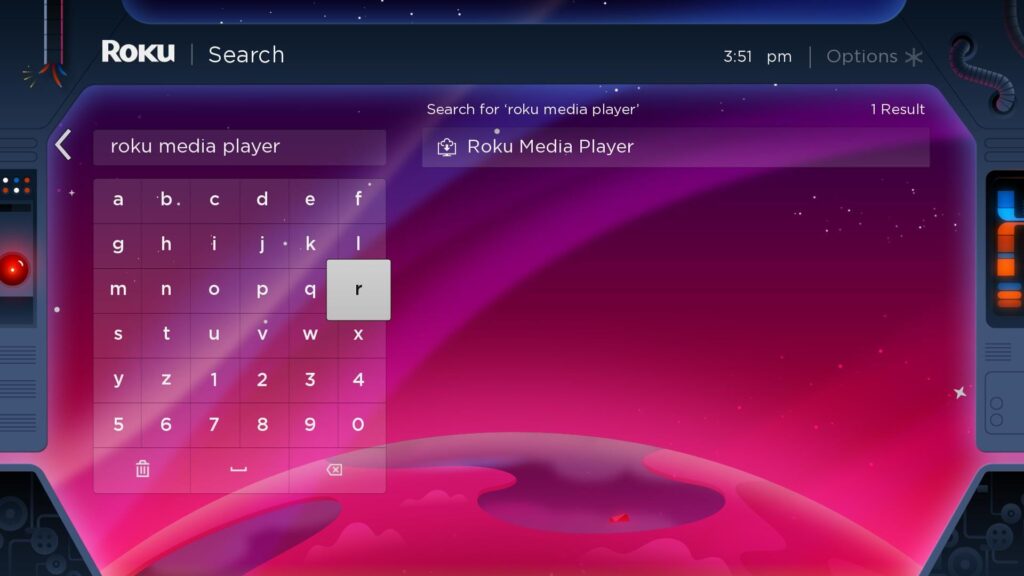 3. Select Roku Media Player from the search results.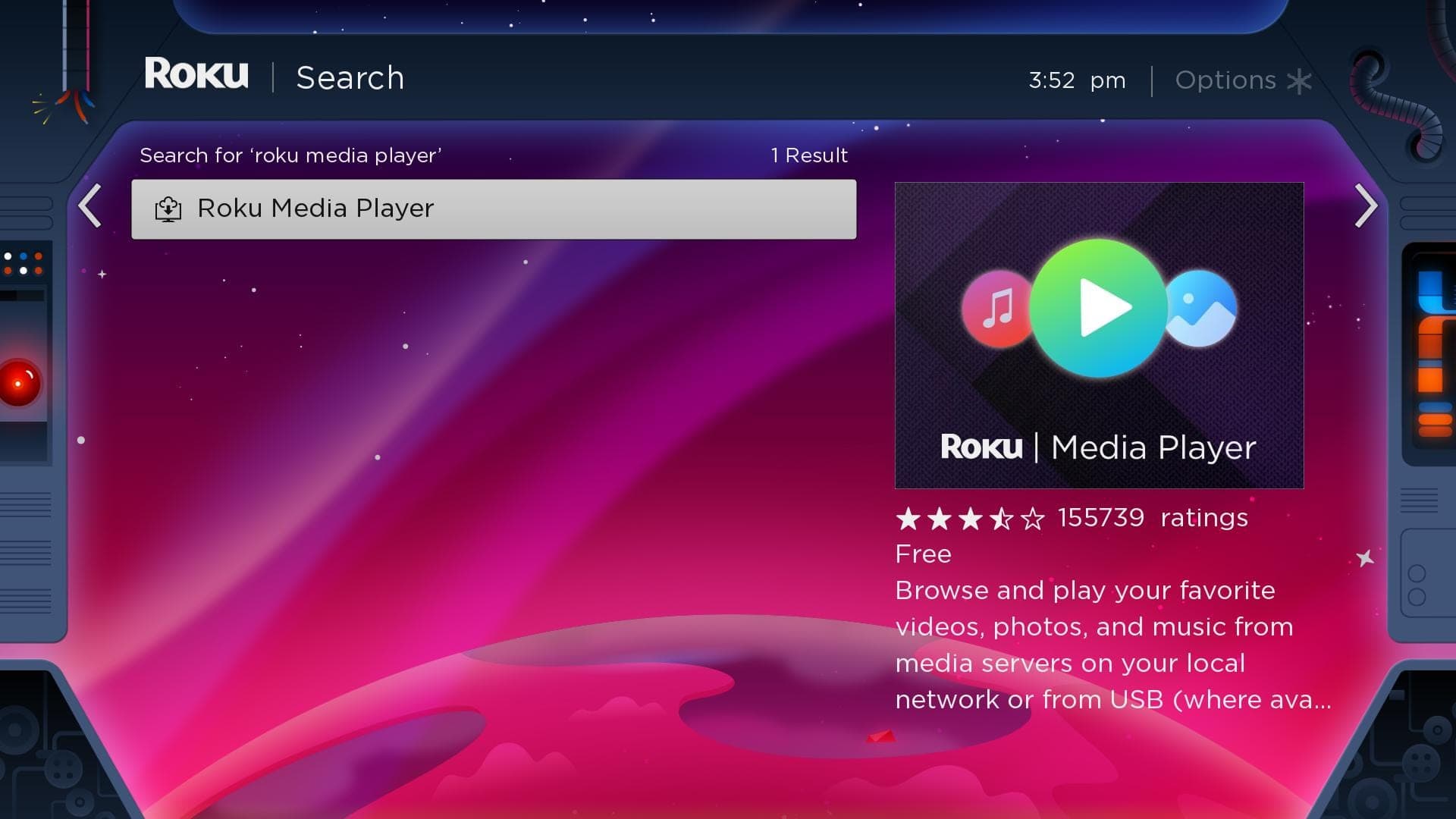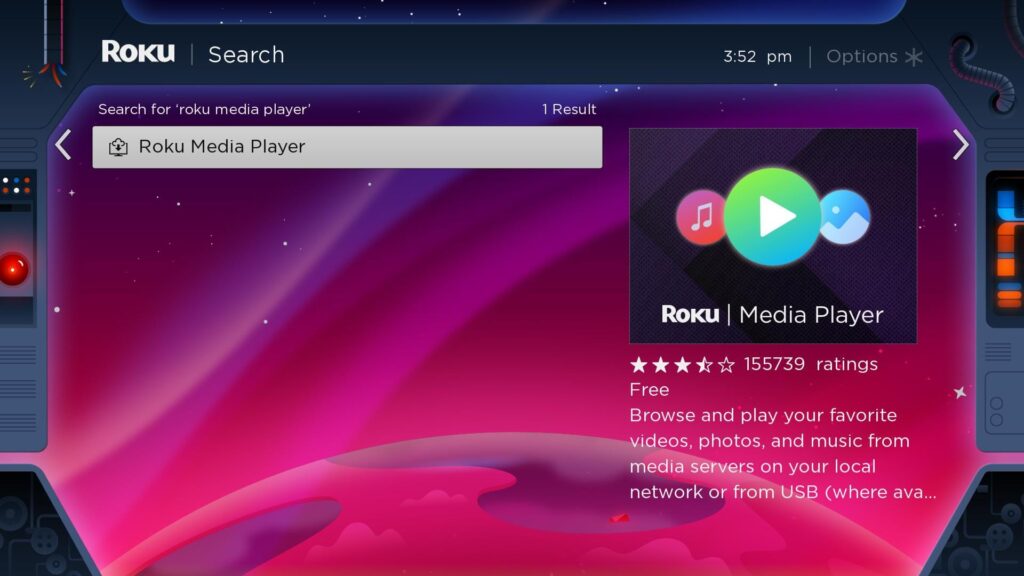 4. Select Add Channel to add the app to your home page.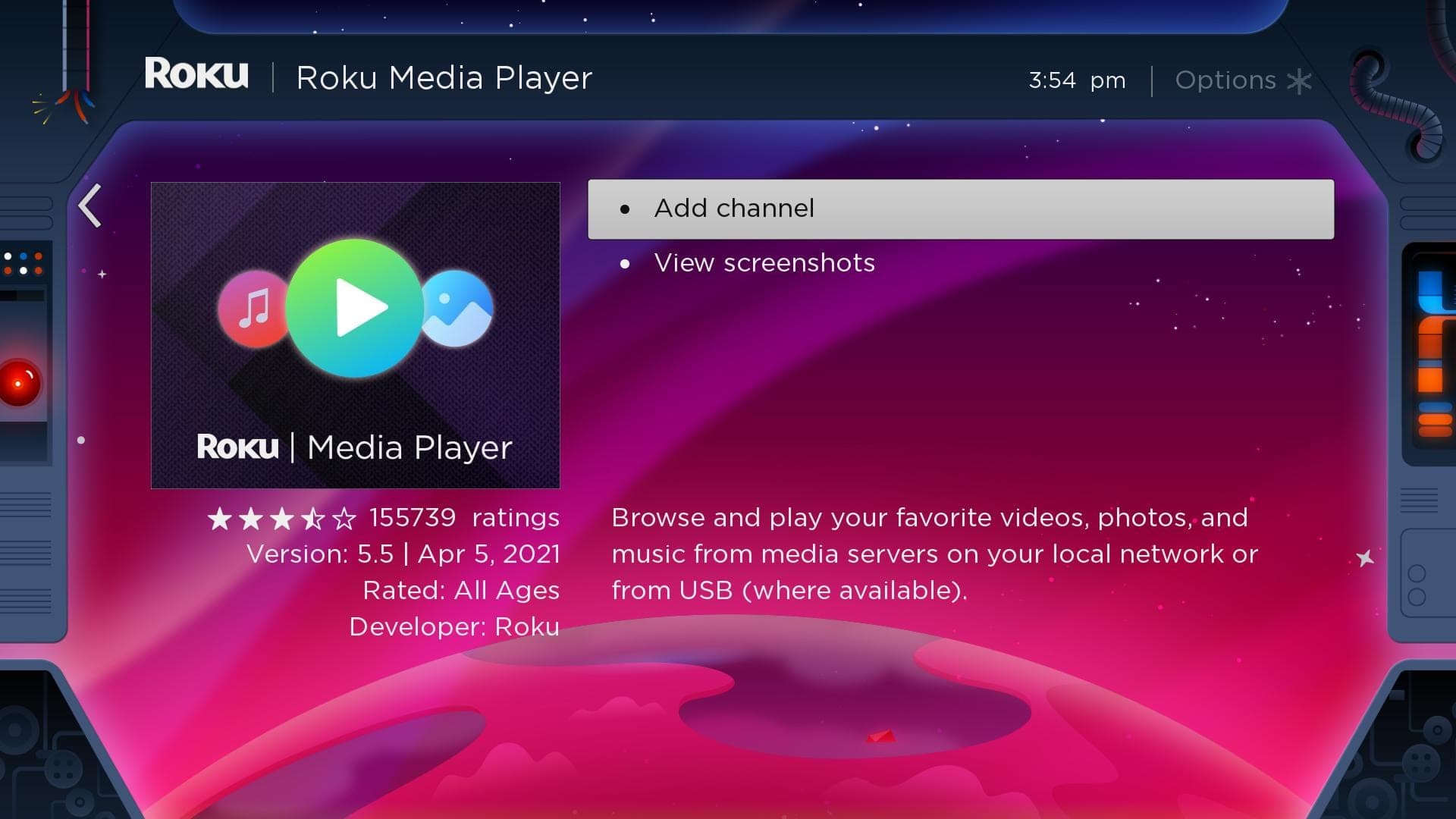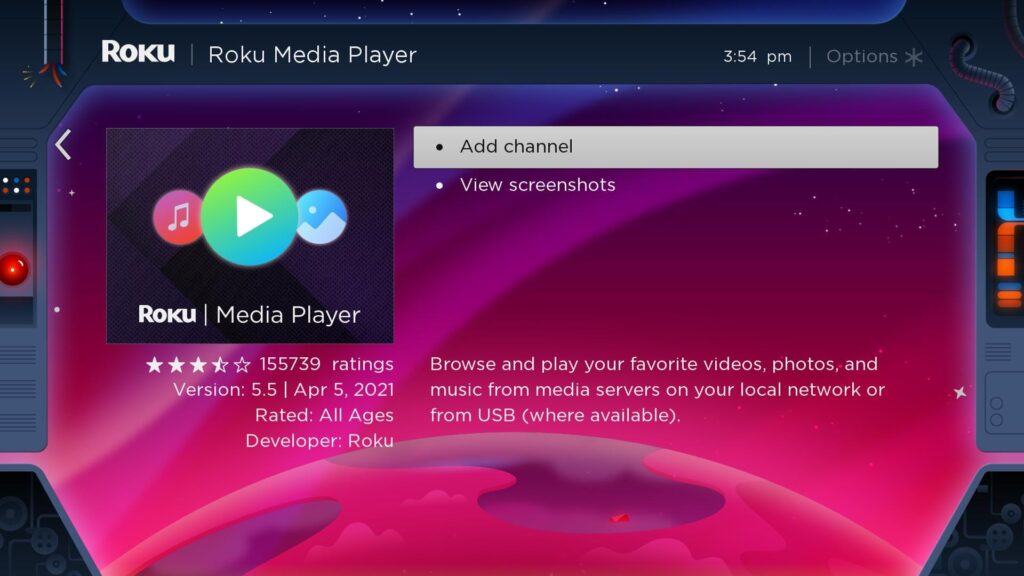 5. Head to your home page and open the Roku Media Player app.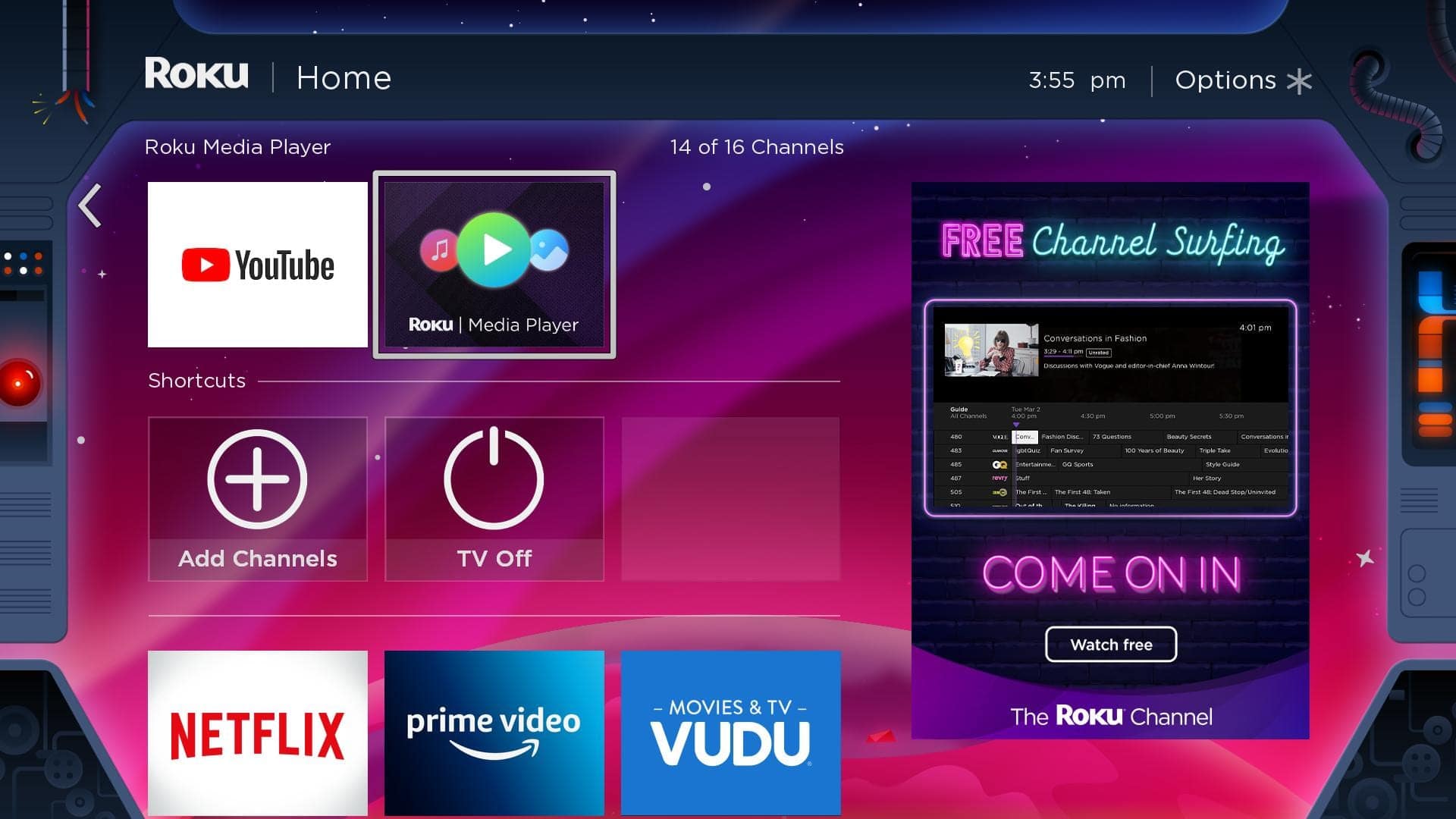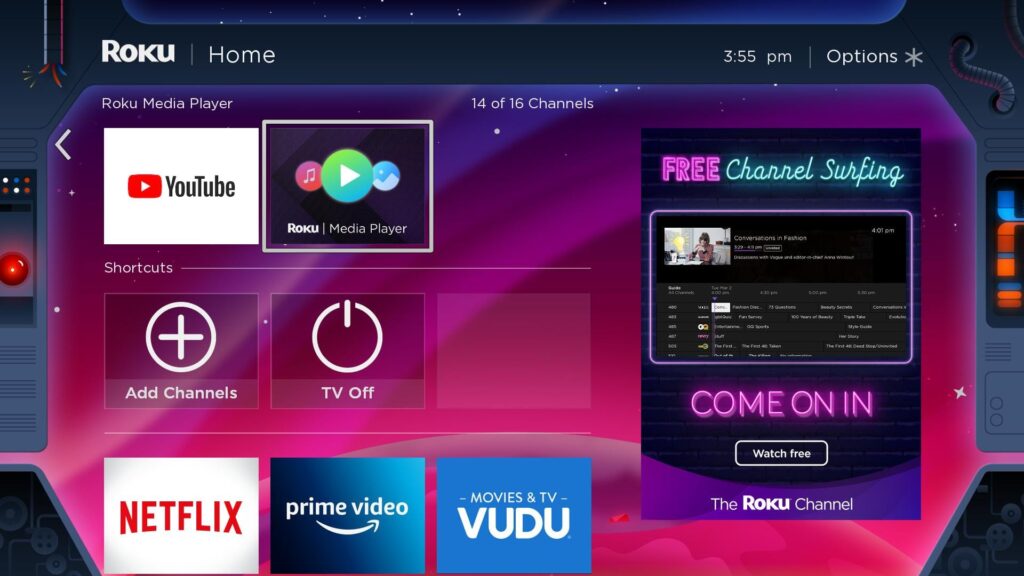 6. If your local network is open to media, the network should appear on your Roku streaming device. Select the media you'd like and start watching on Roku.
Otherwise, if you have a USB device with media on it, a Roku with a USB slot can play that media. However, only specific Roku devices like the Roku TV have a USB slot.
If you have a USB slot, you can connect a USB drive or other device and play media on the USB via the Roku Media Player App.
Note that the Roku cannot play every type of media file, which is an unfortunate side effect of not being able to jailbreak a Roku. However, it does support the vast majority of file types.
Play On Roku Mobile App
Finally, there's the Play On Roku application built into the Roku. If you have the Play On Roku mobile application installed, you can use this feature to stream photos and videos via your device. This also allows you to avoid the Kodi problems so many users face even if they jailbreak Roku. And there's no need to do any screen mirroring.
Follow these steps to connect via the Play On Roku feature:
1. Download the Play On Roku mobile application on your iOS or Android device.
2. Sign into the app with your Roku email and password.
3. Make sure your device and the Roku are connected to the same Wi-Fi network. Then, head to the Devices tab on the bottom right of the mobile app.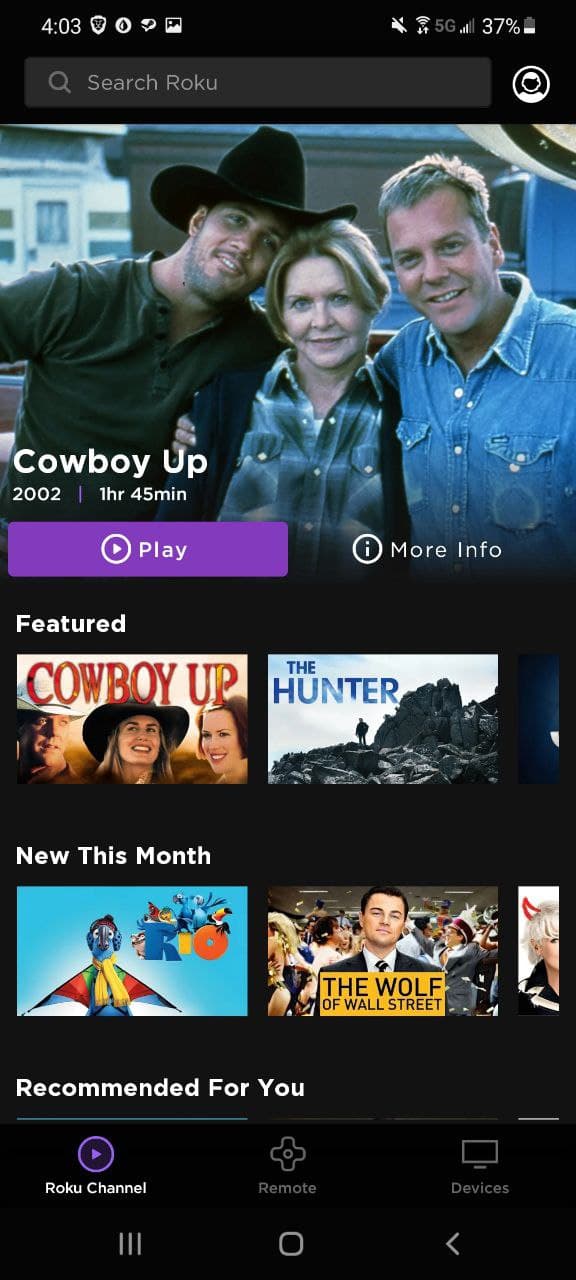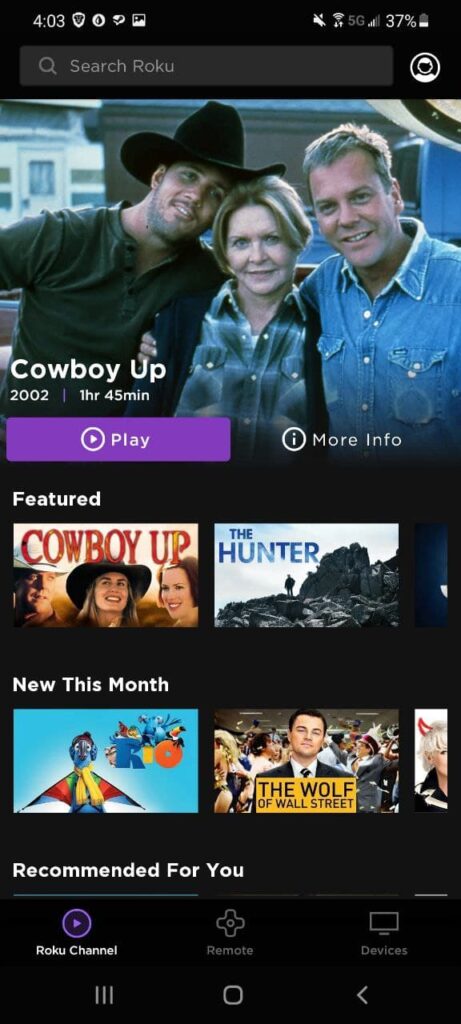 4. Your Roku TV device should appear in this list. Select it to start controlling your Roku through your mobile streaming device.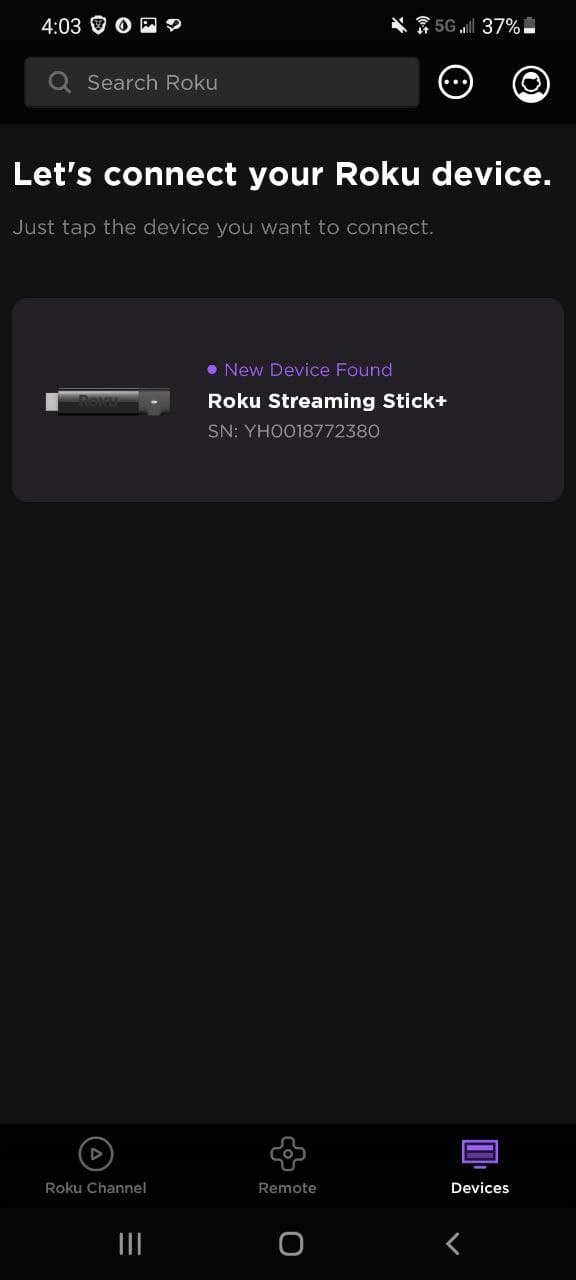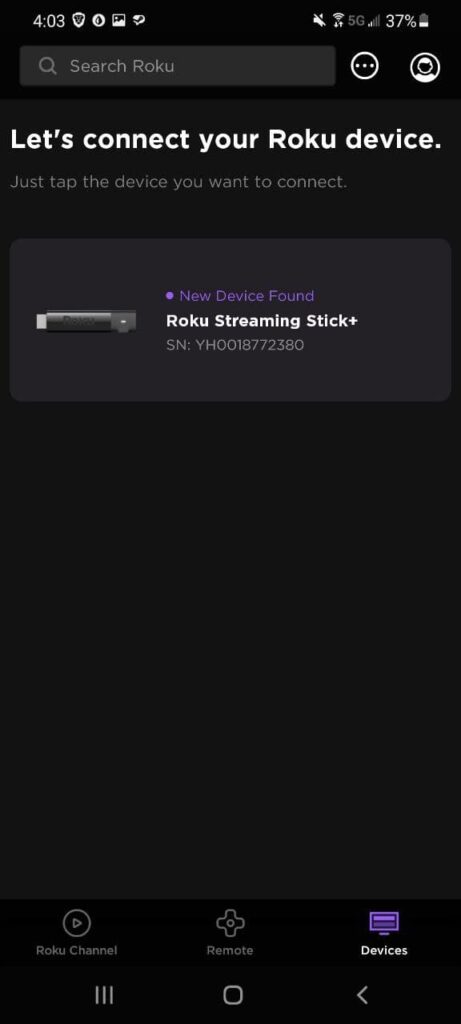 5. Go to the Media section of the connected device within your mobile app.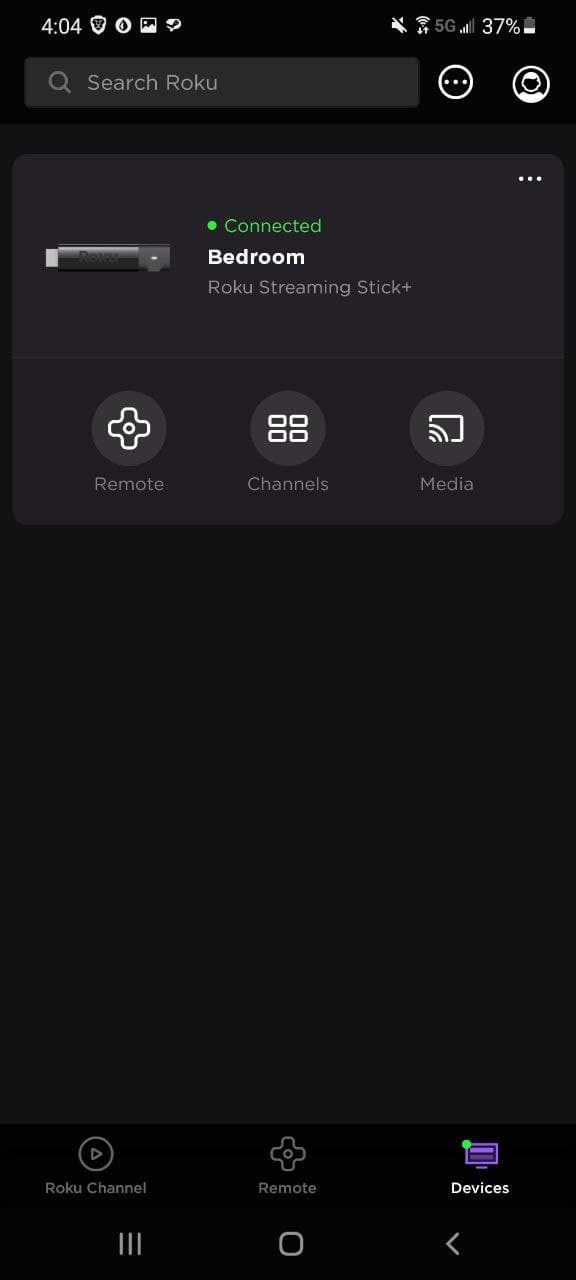 6. Select the media you want to play—Music, Photos, or Videos—and give the application your permission to access them.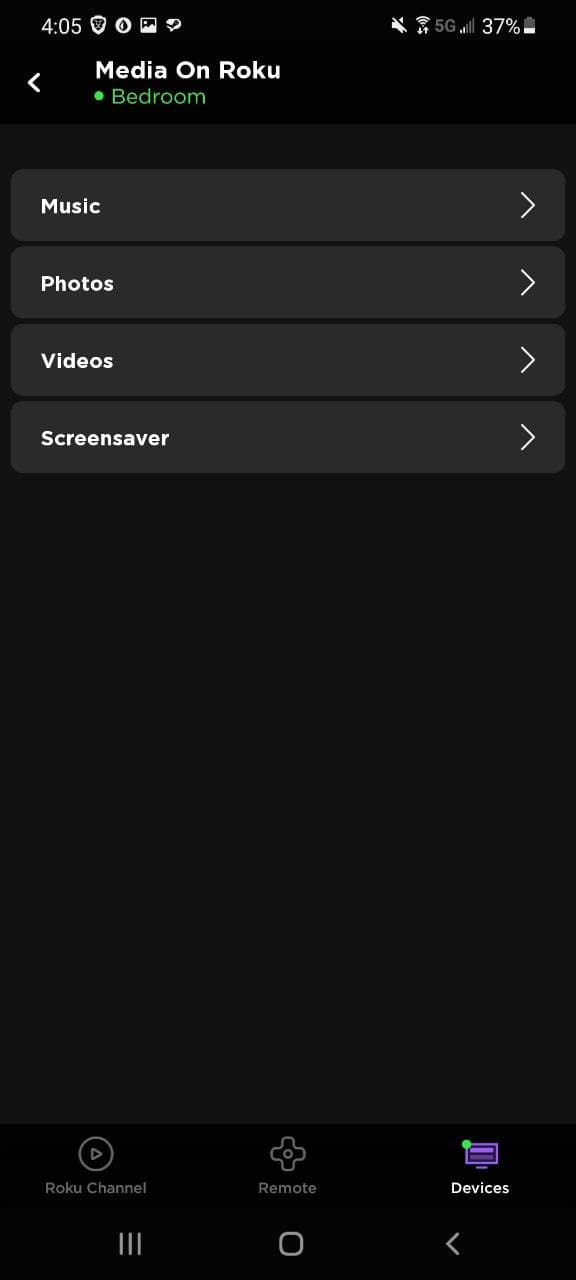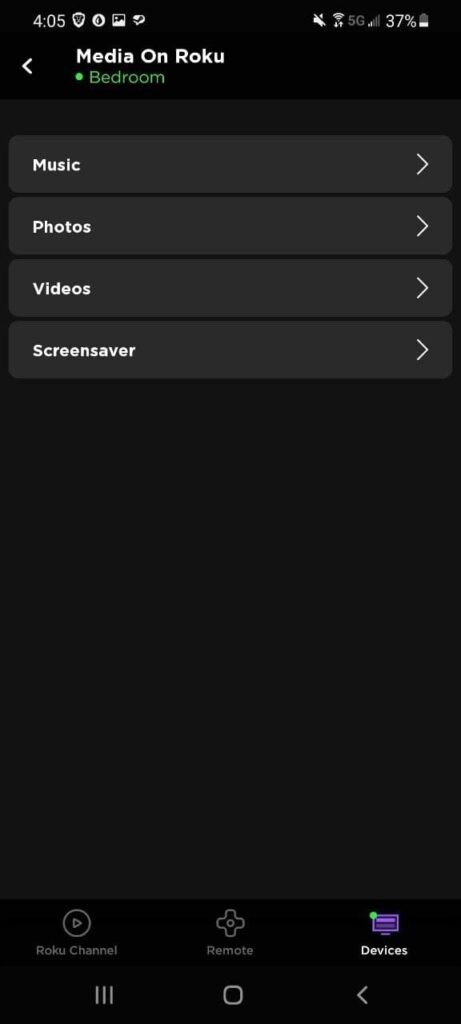 7. You can now cast your personal media to the Roku device.
Can I Install Kodi on Roku?
Many of you have heard of Kodi. If you haven't, Kodi is a popular open-source media software that supports most types of media, including video to audio. It's a light piece of software that is compatible with Android, Windows, Mac, Linux, FireStick, and a few other operating systems.
Users enjoy Kodi due to its streamlined interface and bright colors. It's quite easy to use, even for beginners, and it offers a variety of platforms and streaming methods to consume content. Some users want to install Kodi on Roku through their TV. Unfortunately, however, you cannot get Kodi on Roku, even if you jailbreak Roku.
That said, there is a way to use Kodi on Roku. To take advantage of Kodi on Roku, simply open it on your mobile phone or computer. Next, mirror the device to your Roku using the steps mentioned above. Then, simply view the content from Kodi on Roku.
Is It Legal to Jailbreak Roku?
You can't really jailbreak a Roku due to its closed operating system. It's not illegal to use any of the methods mentioned above. In fact, they're all supported officially by the Roku device, so you should have no problems with any of these options. After all, you're not using any kind of trick to jailbreak Roku. There are other ways around it anyways, like screen mirroring Kodi onto your device.
Can I Watch Illegal Content on Roku?
You can view content from countless sources on your Roku through the methods mentioned above. Thus, the issue of illegal content arises. Roku and its team do not condone the viewing of illegally acquired content on Roku devices. You should not stream such content. This is true even if you jailbreak Roku, regardless of the method you use.
Again, you do not need to jailbreak Roku in the traditional and illegal sense. We described in this article several legal methods to jailbreak Roku, like mirroring Kodi or using the "Play on Roku" feature of the Roku Mobile App.
Other Roku Hacks
Now that you know how to jailbreak Roku, here are some other tricks to take better advantage of your device.
Private Channels on Roku
While you can't install Kodi on Roku, you can achieve a similar goal thanks to private channels on your Roku device. These are channels that don't show up on the Roku channel store. They contain all sorts of TV shows. Here's how to add them to your home screen on a Roku or Roku TV.
1. Input a developer code via your Roku remote. Here is the code: Home Button x3, Up x2, Right, Left, Right, Left, Right
2. You'll be taken to the Roku developer settings. From there, click on Enable installer and restart.
3. Write down the password that appears on your Roku. Then, head to your Manage Account settings.
4. Find the Add channel with a code option and select it. Now you can start adding private channels using codes.
Here are some examples of private channels to add to your Roku device. Again, even if you jailbreak Roku, these do not show up on the Roku channel store. I hope this compensates for the fact that you can't install Kodi on Roku.
Red Bull TV
For the sports fans out there, Red Bull TV is a private channel for showcasing events from all over the world on your Roku. From extreme sports to motorbiking to racing and more, this channel has you covered. To add the channel, type in REDBULLTV in the Add channel with a code menu and select Yes, add channel.
Funny or Die
Comedy fans may know the YouTube channel Funny or Die. If so, you may want easy access to a dedicated channel on your Roku device for smart TV viewing. There are tons of dedicated TV shows featuring stars like James Franco and Will Ferrell. To add the channel, select Add channel with a code, type in IU1VY, and choose Yes, add channel on the following prompt.
iTunes Podcasts
Are you a hardcore podcast listener? Maybe you want to play podcasts on your smart TV in the background while doing something else. With the following code, you can add the Apple Podcasts channel to your Roku. Head to the Add channel with a code menu under your account settings. Then, type in ITPC and pick Yes, add channel to add it to your Roku.
Instant Replay on Roku
Even if you don't jailbreak Roku, you can still enhance your content experience with this one trick. If you head to your caption settings and enable Instant Replay, you'll never miss dialogue again.
Once enabled, hit the Instant Replay button on the remote. This will play back the last few seconds on TV, as well as the captions for that timeframe. Then, the captions will turn off. It's a useful little feature that should work on any app within your Roku. Unfortunately, this feature won't apply to content viewed on another application, like Kodi, though screen mirroring.
Customize Bitrate
Setting your streaming bitrate means limiting how much data you're using at once. This is great for users with a ton of people on their home network or those who want to avoid hitting data caps. It also feels like another way to jailbreak Roku, even if this feature is built in.
Follow these steps to customize your bitrate:
1. Input this code with your Roku remote control: Home Button x5, Rewind x3, Fast Forward x2
2. Choose a bitrate that works for you and your users.
Double Check Your Connection
While you can check your Roku connection speeds via the Network tab, there's a way to get a little deeper into the operating system. Here's how:
1. Input the following code in your remote: Home Button x5, Up, Down, Up, Down, Up.
2. The menu will show various connection strengths. Use this information to alter your router setup, giving Roku the best connection possible. This is an extra useful feature when it comes to screen mirroring or utilizing Kodi.
Playing Games on Roku
While there are various mini-games available on Roku, there's a much better way to play ROMs and retro titles via screen mirroring.
If your computer has an emulator with various ROMs installed, you can mirror the content to your Roku device. Then, simply hook up a wireless controller to the machine, and you're set to play games. This is a great time-killer and a solid alternative to Kodi.
Conclusion
Now you're aware of how to jailbreak Roku. While this isn't jailbreaking in the traditional sense, these features allow you to avoid the shortcomings of the Roku operating system. Now, you can watch movies and TV shows from other devices on your TV screen. Since you can use Kodi on those devices, screen mirroring lets you watch Kodi on your Roku TV.
You don't need streaming devices that can install Kodi natively. Just use the methods in this article to watch TV shows or anything you want on your Roku streaming stick. Enjoy your Roku streaming experience!
Related:
Legal Disclaimer - FireStickTricks.com does not verify the legality or security of any add-ons, apps or services mentioned on this site. Also, we do not promote, host or link to copyright-protected streams. We highly discourage piracy and strictly advise our readers to avoid it at all costs. Any mention of free streaming on our site is purely meant for copyright-free content that is available in the Public domain. Read our full disclaimer.
Disclosure - FireStickTricks.com is reader-supported blog. When you buy a product through links on our site, we may earn commission. Learn More