Streaming is a popular way to pass the time all around the world. Naturally, if you're going to spend so much time in front of a screen, you're going to want the best streaming device. There are many out there, such as Google Chromecast, Roku, and Amazon Fire TV Stick. In this post, we'll specifically break down the latter two in a Roku vs FireStick comparison.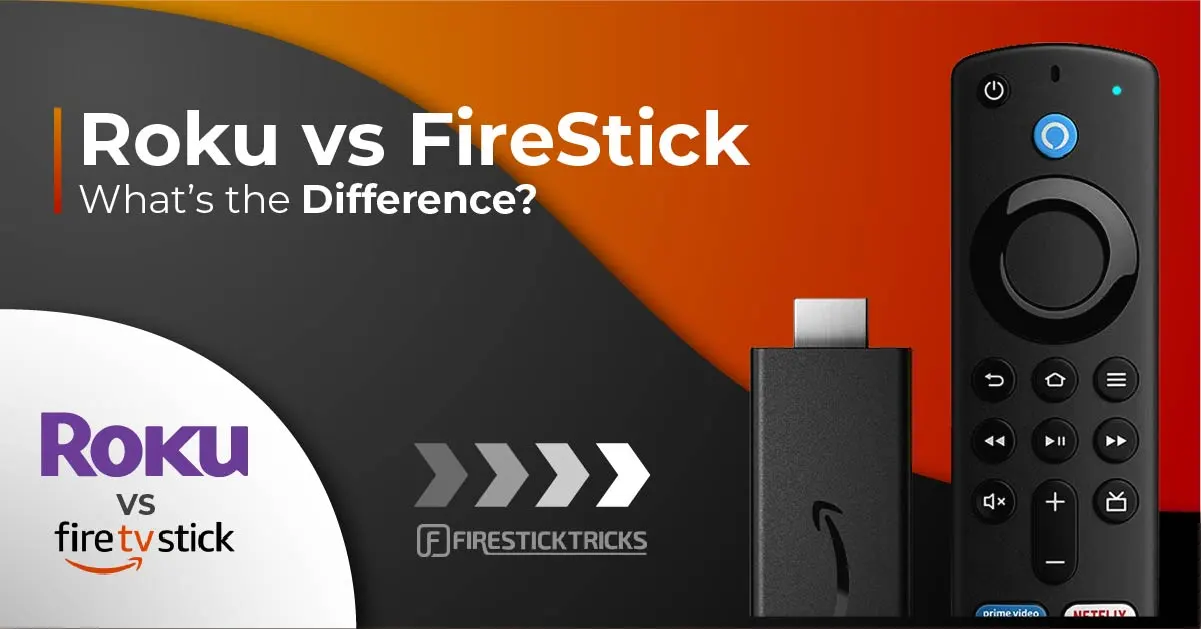 Roku Overview
Roku has been around since 2002, though it didn't release a streaming box until 2008, under Netflix. The company then made a name for itself as one of the premier streaming boxes of the late 2000s.
Its current best model is the Roku Streaming Stick Plus, a receiver that supports wireless 4K HDR video streaming, assuming your internet can handle it. The incredibly simple startup requires only the following:
Modern television: HDR, 4K-compatible television with an open HDMI port.
Fast internet: You need reasonably fast internet to stream 4K HDR content without buffering. On top of that, we suggest you have an unlimited plan, as you're sure to hit an internet cap relatively quickly.
Roku account: Creating a Roku account is easy, and making one ahead of time will save you some time during setup.
From here, you'll want to plug in the included wireless receiver to connect to your internet. Then, all you need is the remote to manage your Roku, which comes with the purchase.
The remote has everything you need to maximize your streaming experience. It allows you to navigate the device, change the volume, power on your television, and even use your voice to perform searches.
Amazon Fire TV Stick Overview
Amazon broke into the streaming game in 2014 with its Amazon Fire TV model. While it still comes in the form of a set box, we'll be focusing on its Fire TV Stick 4K version.
To use the Fire TV Stick 4k to its full potential, you'll need the following:
4K HD Television: Your TV should have support for 4K (Ultra HD) and HDR.
Decent Internet Speeds: If your internet can't keep up with 4K streaming, you can't take full advantage of the FireStick picture quality.
An Amazon Prime Account: While you likely have an Amazon Prime account already, you need one to properly use an Amazon Fire TV Stick.
After plugging in your Fire TV Stick 4K, you'll want to log in to your Amazon account so you can get streaming.
The remote, which supports voice commands in addition to its traditional buttons, is even backward compatible with older Fire TV Stick models.
Roku vs FireStick: Features
Now that we've established an overview of each device, it's time to discuss their features.
Roku Streaming Stick Plus Features
Right off the bat, a Roku is compatible with smart home features like Amazon's Alexa, Google's Nest, and Apple's HomeKit. You can tell any of these assistants to turn up the volume, change the channel, or open an application whenever you'd like.
As mentioned, the Roku Streaming Stick Plus also comes with a long-range wireless receiver for a TV far away from the router. Essentially, this allows you to stream quality content from any TV in the house. In that same vein, the device even supports AirPlay across your Apple devices.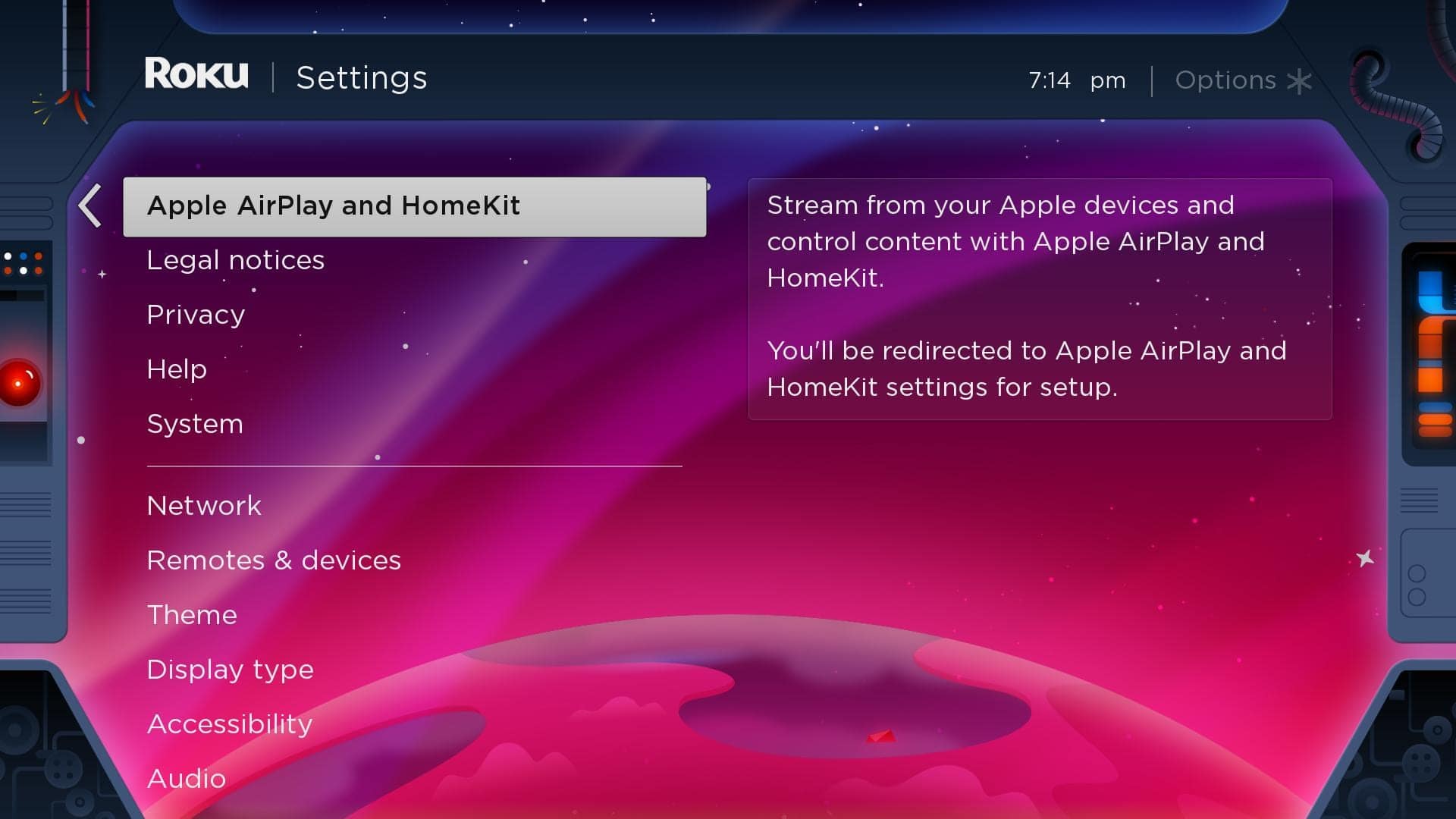 A mobile remote application allows you to control the Roku from your wireless device. You can also plug headphones into that device and listen to your content privately, so as not to disturb roommates or family. This feature is also supported on the remote. Depending on the package you purchase, it might even come with headphones for this very feature.
The Roku Streaming Stick Plus supports DTS surround sound via HDMI, as well as digital stereo, meaning your audio quality won't diminish just because you're streaming.
Additionally, Roku supports various applications like Netflix, Hulu, Amazon Prime Video, and Disney+. You can check out free and live TV channels too—even music applications like Spotify or Pandora.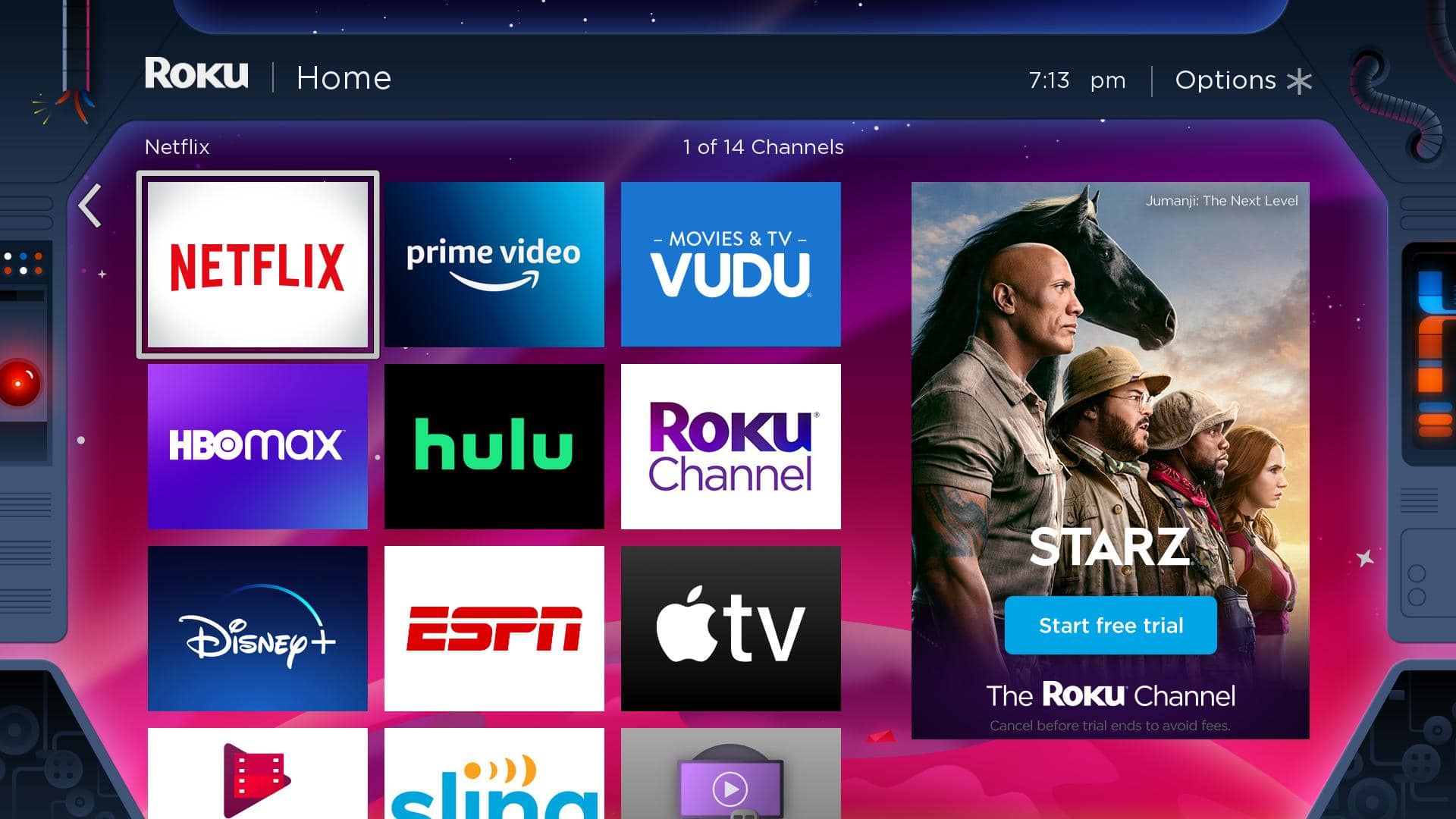 If you search for content within Roku, its search function will look at all streaming services to find it. This is a neat feature that ensures you're not missing out on any content.
There's also the Guest Mode feature. If, for example, a friend is staying over or you're renting out a house, you can enable Roku's Guest Mode. This lets anyone use the Roku without ruining your settings and history-based recommendations. You can even set a log-out date if you want, which forces the streaming device to log you out.
Perhaps the most surprising feature is Roku's support for gaming. We're not talking Call of Duty but simpler, family-oriented games like Snake, Tic Tac Toe, and Chess. Since the remote must be used to play, these simpler games are ideal.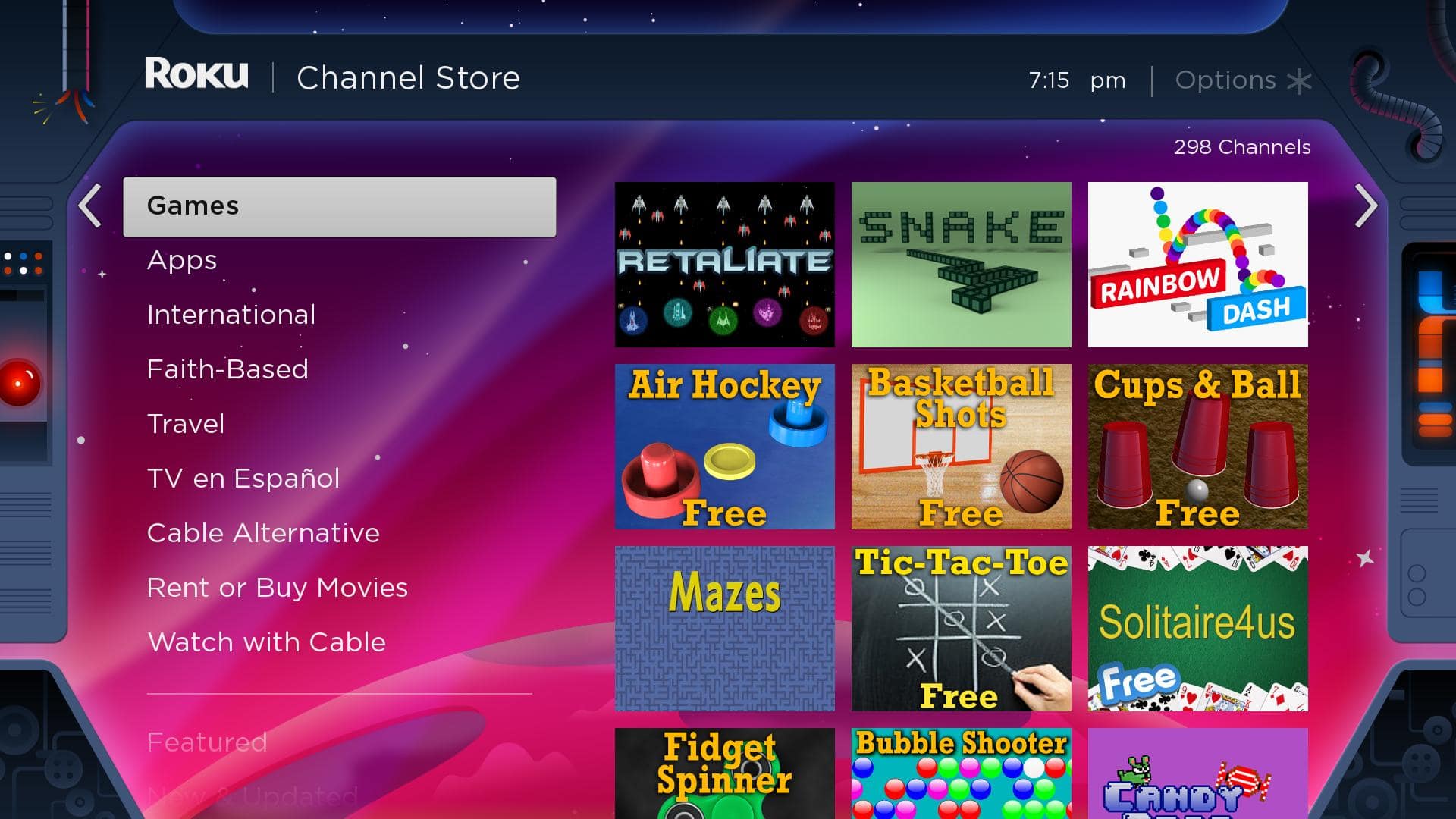 Finally, there's the Roku remote finder feature. Later Roku models have a button that causes the remote to make a sound. This way, you can always find the device, even if it's stuck in the Grand Canyon between your couch cushions!
Fire TV Stick Features
Let me offer a small disclaimer for the Fire TV Stick: While you can use it for most of the same applications as Roku, the Fire Stick device tends to prioritize Amazon content. This, of course, is because the company wants you to use its service before any other.
Similar to the Roku, the Amazon Fire Stick supports voice commands. However, it only works with Amazon's proprietary Alexa assistant. Those with a focus on other voice assistants may be disappointed by this limitation. That said, if you have an Alexa-based household, you can use your remote to control your lights, door camera, and more. You can even tell Alexa to manage your calendar and daily to-do list.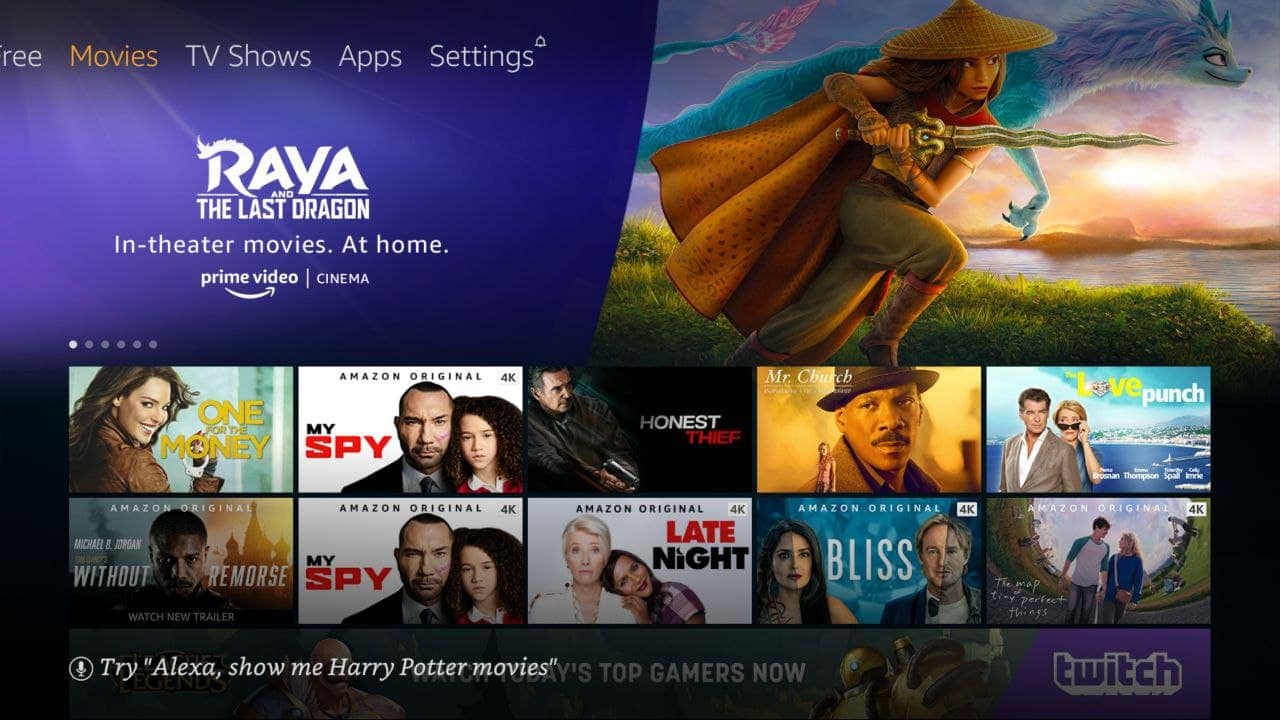 Unfortunately, the private listening mode isn't nearly as fleshed out as Roku's. While you can listen via the Amazon remote, it must be done via Bluetooth headphones. Even then, there may be an audio delay depending on what headphones you have. It's not ideal.
While the Amazon Fire TV mobile application works for searching content or as a replacement for your remote, it doesn't support private listening. The mobile app also struggles to connect to the device at times, forcing you to resync it.
The Fire TV Stick does support gaming, offering a similar list to Roku's. Of course, you'll have to play these with the remote, so expect limited interactivity compared to a traditional gaming console.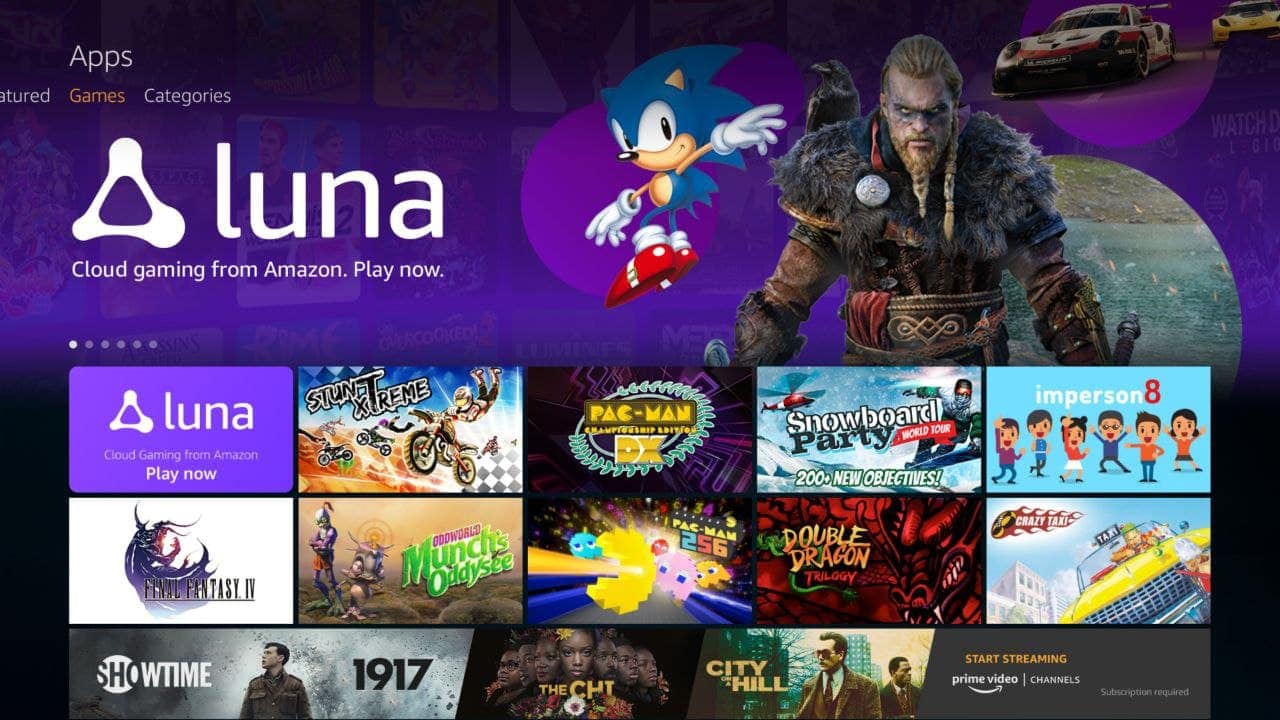 Otherwise, the Fire TV stick is lacking some of the more unique features offered by Roku. There's no guest mode or remote finder, for instance. Even if the remote is a fantastic way to use Alexa, those smaller issues add up to make Fire Stick the inferior device in terms of features. Think of this device as the center for your Amazon Smart Home. You'll want it if you're already in the Alexa ecosystem.
Roku vs FireStick: Interface
While the feature set clearly leans toward Roku, it's time to compare these two devices regarding their interfaces.
Roku Streaming Stick Plus Interface
The interface on the Roku is fairly streamlined. Right when you log in, you've got a basic streaming homepage detailing your different inputs, streaming apps, and more. From here, you can also head to the Featured Free page, store pages, search, or your Roku's settings.
What's nice about the Roku interface compared to the FireStick's is the Roku's doesn't feel like the platform is trying to sell you a service. On FireStick, Amazon's content is constantly autoplaying, eating up data and causing your device to lag. Considering the Roku is a third-party service with access to different streaming platforms, it has no original content competing for your eyes.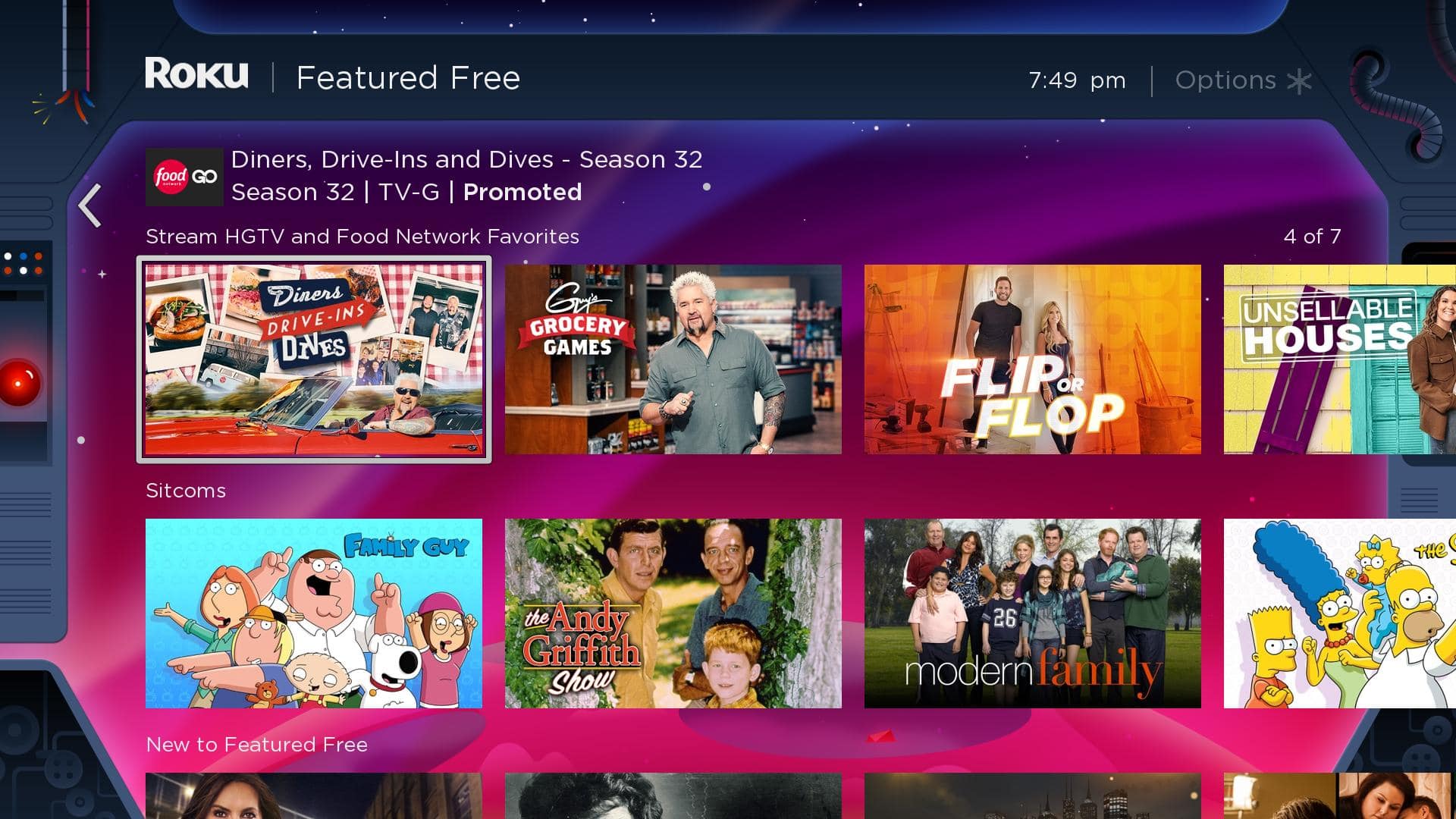 In that same vein, the Roku does feel more like a jack of all trades rather than a specialized streaming service, but that's not a bad thing. If all you're looking to do is watch some content, this interface lends itself to that. It's not too flashy.
The applications you choose will eventually make up your Roku home screen. Roku will adapt to your choices as you continue using the device, serving you a completely customized experience. There are also themes to choose from, such as a space theme.
FireStick Interface
The FireStick interface is gorgeous, though the function doesn't match the aesthetics.
Right away, the interface throws a ton of streaming platforms in your face. Mixed in with this, however, is a highlight reel of Amazon Prime content—at varying degrees of quality, mind you. From there, you can head down the list to see highlights from various streaming platforms, but again, the focus is on Prime content.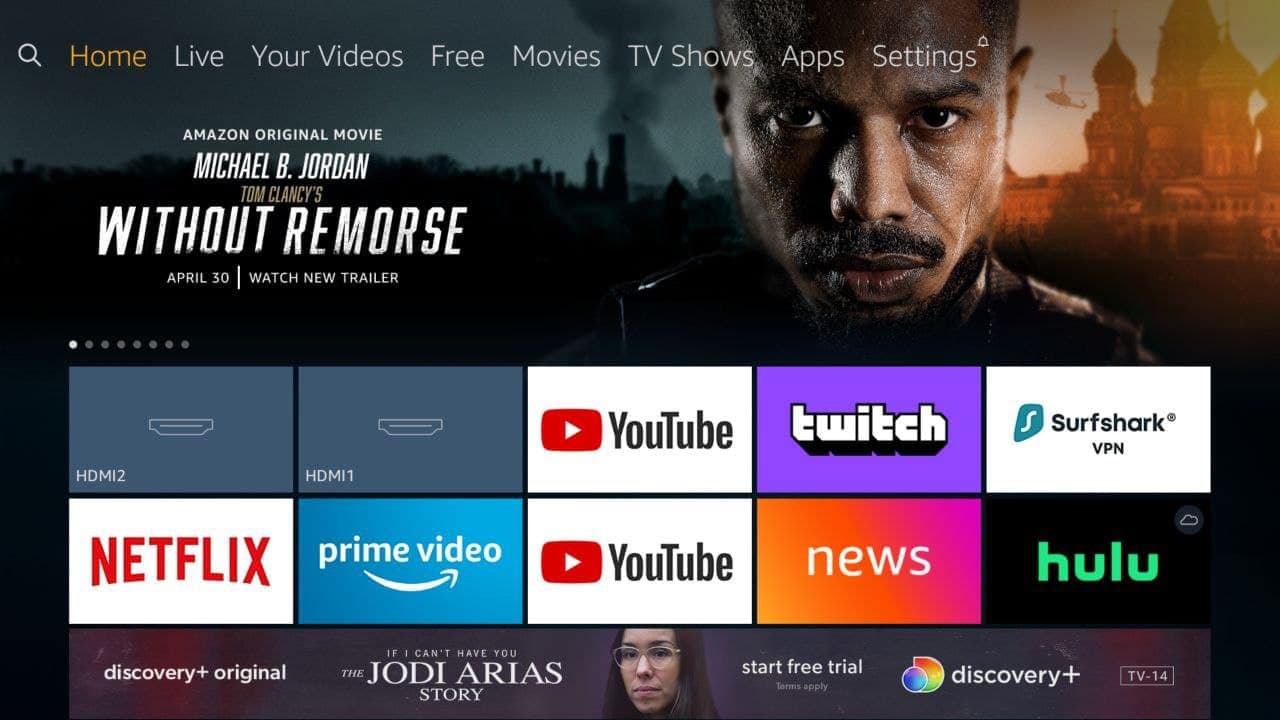 Otherwise, sliding right on the navigation bar leads you to live content, free content, movies, shows, and even applications. Honestly, it's a lot, especially for someone who isn't quite technically inclined. Choice paralysis is very real with the FireStick.
Unfortunately, there isn't a way to sway the focus from Amazon content to something else. The stick is hard-wired to show you such content, which can be frustrating for those not too keen on Prime.
Roku vs FireStick: App Selection
Applications are a fantastic way to enhance your Roku or FireStick experience. Let's discuss the choices on each.
Roku Streaming Stick Plus App Selection
Roku offers a wide slew of applications that cater to anyone. Starting out, the platform's "Roku Channel" is a great space for free television. Obviously exclusive to this streaming stick, this channel features a constantly rotating list of movies, shows, and more for you to enjoy without spending extra.
Otherwise, there are the basics, such as YouTube, HBO Max, and Hulu. Roku also offers some international channels, as well as music-streaming apps like Spotify. You won't find anything incredibly unique on here in terms of streaming, just a ton of TV channels and apps. Although, there is an extra area for downloading games.
Sort of like mobile gaming, you can play various basic arcade games with your Roku remote. You can search for such games within the store and download as many as can fit on the device. The Roku also offers weather applications to keep you updated on what's going on outside.
FireStick App Selection
While the Roku is more for the average streamer, the FireStick allows users to branch out into sideloading and other types of applications that have nothing to do with television. This is huge for many users.
Of course, the platform contains your usual Netflix, YouTube, Spotify, and Amazon Prime applications, with the latter being pushed front and center. It's much more difficult to select home screen apps like with the Roku, which is unfortunate for those who use multiple streaming platforms.
However, the non-streaming app selections are, well, prime. You can install a VPN for international browsing, check out stocks via your preferred app, or even browse TikTok via a native FireStick application.
FireStick has this versatility thanks to its Android-based OS. Many of the applications available on Android phones, Kindles, and other devices are available on FireStick. You can even download retro games like Final Fantasy IV or Sonic the Hedgehog to play on your television. When it comes to FireStick applications, the possibilities are endless.
Roku vs. FireStick Device Options
While the previous part of the guide focused mostly on the Streaming Stick Plus and traditional FireStick, there are more options on either side based on your budget.
Roku Device Options
Aside from the Roku Streaming Stick Plus, there are other Roku models to consider, each with its own features and price.
Roku Express ($29.99): The cheapest Roku option, the Roku Express is a simple plug-and-play box that comes with a simple remote control. It features the same streaming apps as the Stick Plus, but with a simpler setup and not nearly as much bloat. Note that it doesn't stream 4k HDR, however.
Roku Premiere ($34.99): Serious content consumers will want the Roku Premiere at a minimum. This device supports 4K HDR, ensuring you have the best viewing experience possible. In fact, this device even comes with a free 4K channel to test it right out of the box.
Roku Ultra ($99.99): The Roku Ultra is considered the service's "ultimate streaming player." Included with the Ultra is a much more powerful wireless adapter, ensuring you can stream from any device in your house at greater distances. This model also comes with Bluetooth streaming support and even a remote finder on the device itself.
FireStick Device Options
We've mostly covered the Amazon Fire TV Stick 4K in this article. Now, it's time to break down Amazon's other devices.
Fire TV Stick Lite ($29.99): This device is the basic Amazon Fire TV Stick. It doesn't support 4K, but it does stream in full HD. The purchase also comes with the Alexa Voice Remote, but the remote lacks a lot of basic functions such as TV volume control.
Fire TV Stick ($39.99): The Fire TV Stick is more expensive than the Lite because it comes with a full remote that lets you switch inputs, change the volume, and tweak other features on your television.
Fire TV Cube ($119.99): Amazon's most expensive streaming device, the Fire TV Cube offers 4K Ultra HD streaming, as well as support for HDR and HDR10+. For those integrated into the Amazon ecosystem, you can talk to Alexa via the Cube, allowing you to check the weather, change the volume, and much more.
Which is Better?
The better option depends on your situation. If you're not reliant on any service and you simply want to stream from Hulu, Netflix, and other apps unbothered, Roku is your best option.
That said, what if you're already integrated into the Amazon ecosystem, you pay for Prime, and you have Alexa devices around the house? The Fire Stick is the way to go. It will only enhance your quality of life in the long run.
Related:
Legal Disclaimer - FireStickTricks.com does not verify the legality or security of any add-ons, apps or services mentioned on this site. Also, we do not promote, host or link to copyright-protected streams. We highly discourage piracy and strictly advise our readers to avoid it at all costs. Any mention of free streaming on our site is purely meant for copyright-free content that is available in the Public domain. Read our full disclaimer.
Disclosure - FireStickTricks.com is reader-supported blog. When you buy a product through links on our site, we may earn commission. Learn More