Imagine settling down to binge-watch your favorite TV show on your Amazon FireStick. You're halfway through an episode, completely engrossed in the action, when it suddenly stops playing, leaving you staring at your Fire TV screen confused and frustrated.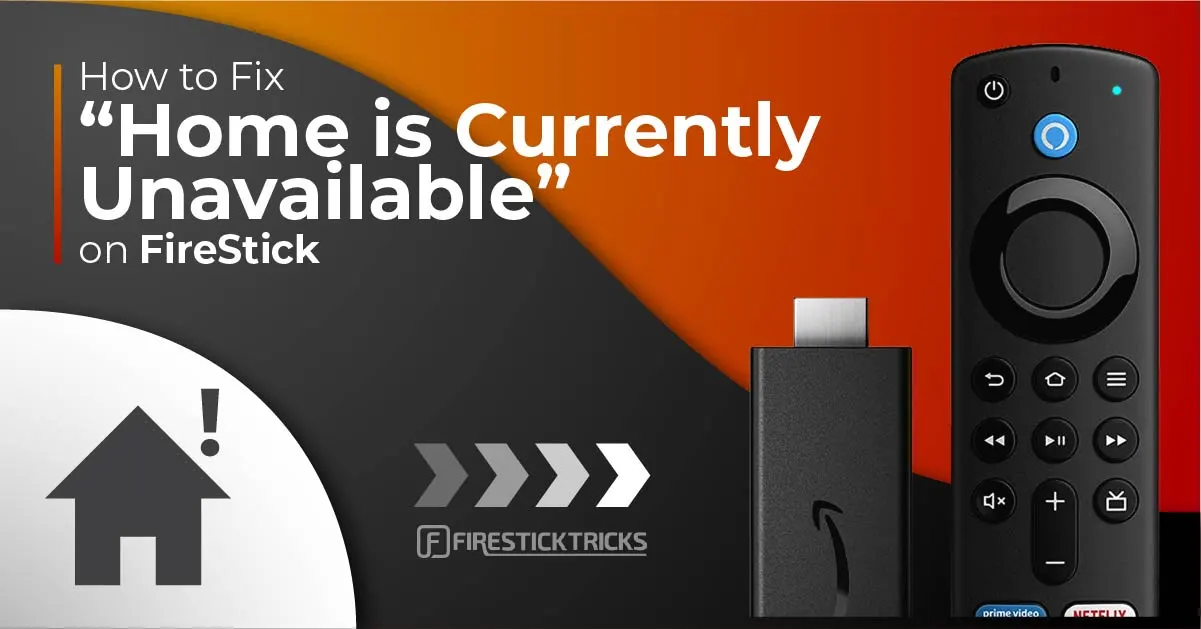 The home screen displays an error message: "Home is currently unavailable. A network error has occurred. To check the connection on your Fire TV, go to Settings > Network and follow the instructions. If the problem persists, please contact Amazon Customer Service." Just like that, content on your FireStick is unavailable, and now you have to go through the pain of trying to contact customer support.
I know it's a frustrating error. I've experienced it myself.
The FireStick is an innovative device that grants you access to popular streaming services as well as thousands of movies, TV shows, sports, documentaries, and other audio and videos across many categories.
However, like other media streaming devices such as Roku and Apple TV, the Amazon FireStick is not without bugs, so it can malfunction. The "Home is currently unavailable" message results from a bug that causes the FireStick to malfunction.
But don't worry. In this guide, we are going to examine the reasons behind this problem on the Fire TV device, and then we will explore various ways to fix the issue. It is important that you read this guide to the end so you don't miss out on the method that could solve your problem.
Attention, FireStick Users!
Governments and ISPs constantly monitor your online activity, and accessing copyrighted content on your Fire TV Stick could lead to serious trouble. Currently, your IP is visible to everyone. I strongly recommend getting the best FireStick VPN to mask your IP address and securely stream your favorites.
I personally use ExpressVPN, the fastest and most secure VPN available. Not only is it easy to install on any device, it comes with a risk-free 30-day money-back guarantee. Plus, if you're not 100% satisfied, you can always get a refund. ExpressVPN is currently also offering a whopping 3 extra months free on their annual plan!
Read: How to Install and Use Best VPN for FireStick
There are several different reasons your Fire TV Stick may display the "Home is currently unavailable" error message. The problem may stem from connection issues, registration issues, problems with your Wi-Fi router, or outdated FireStick software that requires updates. Here's a full rundown of the most likely causes.
Internet Connection: As we know, the Amazon FireStick needs a network connection to run. If your connection is too slow or your FireStick keeps losing connection, the reason may be that your Wi-Fi connection in the area is too weak. Alternatively, bugs and glitches in the FireStick software may impede internet functionality, leading to the "Home is currently unavailable" error message.
Registration Problems: Registering your FireStick is essential if you want to enjoy the full experience of the Fire TV. Registering ensures that you can access all the latest software and features that come with the Amazon FireStick. If you do not register your FireStick or it is not registered properly, you may miss out on regular software updates. The ripple effect of your device becoming outdated is that apps may stop working and you may be unable to install new apps. Most relevantly, you may experience the "Home is currently unavailable" message.
Outdated Software: Amazon rolls out new software updates for FireStick regularly. These updates come with fixes that prevent apps from crashing and remove redundant features and bugs in previous versions, helping the FireStick run smoothly. Therefore, the "Home is currently unavailable" error may occur if your Amazon Fire TV Stick does not receive these regular updates.
Too Many Apps: If your FireStick is acting up, there is a chance that you have installed too many apps on the device. The FireStick comes with 8 GB of storage space, which is not a generous amount. If you install too many apps, your device will begin to lag, and you may be hit with the "Home is currently unavailable" error message.
HDMI Port Issues: The FireStick is connected to your TV via an HDMI port. Sometimes, that port can be faulty. When this happens, you may experience a variety of issues. One of them is the "Home is currently unavailable" error message.
We now understand why your FireStick may encounter the "Home is currently unavailable" error. Let's examine how we can solve it. You should try each of these methods until you find the one that fixes the problem.
Before we look at more complicated methods to resolve this error, try this if you haven't already: Unplug your Amazon FireStick, wait for about a minute, and then plug it back in. You'd be surprised how many issues this simple procedure fixes!
If the problem persists, move on to the steps I have outlined below.
Change the HDMI Port
This is another potential quick fix to the "Home is currently unavailable" problem on your FireStick. If your FireStick happens to be connected to a faulty HDMI port, switching to a working port will fix the error.
Check Your Network Connection Settings
As we mentioned earlier, the error may be caused by a lack of internet access on your FireStick device. If your screen displays the "Home is currently unavailable" message, then you should ensure your FireStick is still connected to the internet.
If you find that there are issues with your connection, the first step is to check your network settings. Adjust the settings to what they should be. If this does not work, or you find that your network settings are not the issue, move on to the next step.
Soft Reset Your FireStick
Next, you should reset or restart your FireStick device. This method clears the cache of the FireStick and reboots the RAM as well.
Press the Play/Pause button and the Select button (in the center of the directional ring) on your remote at the same time. Hold both buttons simultaneously for several seconds and then release. This will restart your FireStick.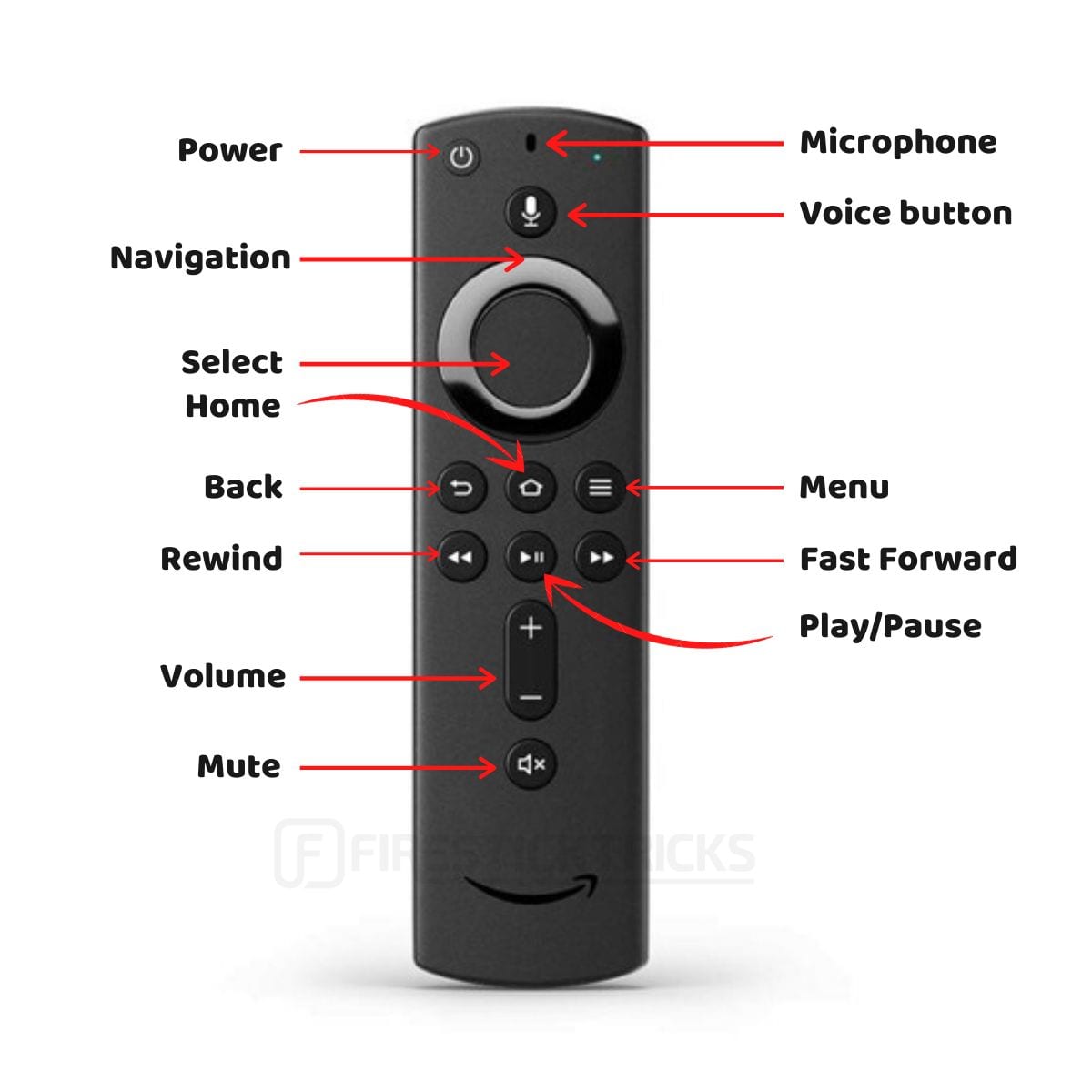 Restart Your Internet Router
Rebooting your router may work if you suspect that the problem is coming from a network error. This will give the router time to cool off and will refresh its memory. Especially with old routers, leaving them on for too long may cause issues, and this process fixes that.
1. Unplug your router and modem from the power outlet. Next, unplug any connections between your internet router and modem, such as network switches. Wait a few minutes for the equipment's memory to refresh. During this time, your internet service provider (ISP), FireStick, and other devices will realize that the router is offline.
2. If your router and modem come as separate devices, plug the modem back in. Wait a few seconds for it to power on. If it does not, press the power button on the modem.
3. Wait for about a minute. Your ISP will authenticate your modem and assign it an IP address.
4. Plug your router back in. If you need to press the power button to start it up, do so now. Wait a couple of minutes for the router to boot up.
5. After the router and modem have restarted, check to see if the problem has been fixed.
Re-Register Your FireStick
If your FireStick is not properly registered, then you are going to have to deregister the device and then register it again. This process is not as complicated as it sounds. It will refresh the settings on your FireStick device, which may resolve the "Home is currently unavailable" error.
To deregister:
1. From the home screen, select Settings.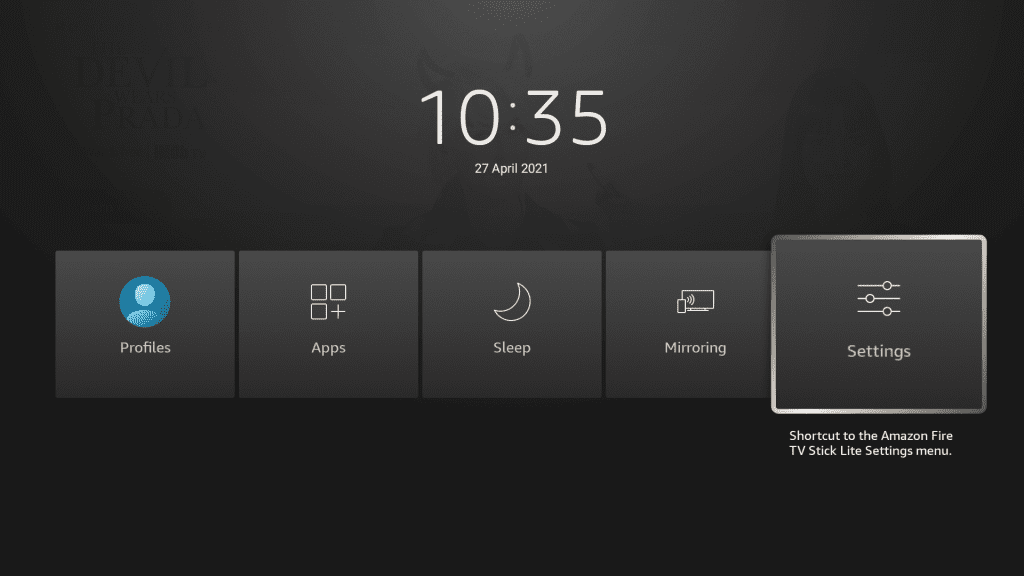 2. Select My Account or Account & Profile Settings (depending on your FireStick model and/or operating system version).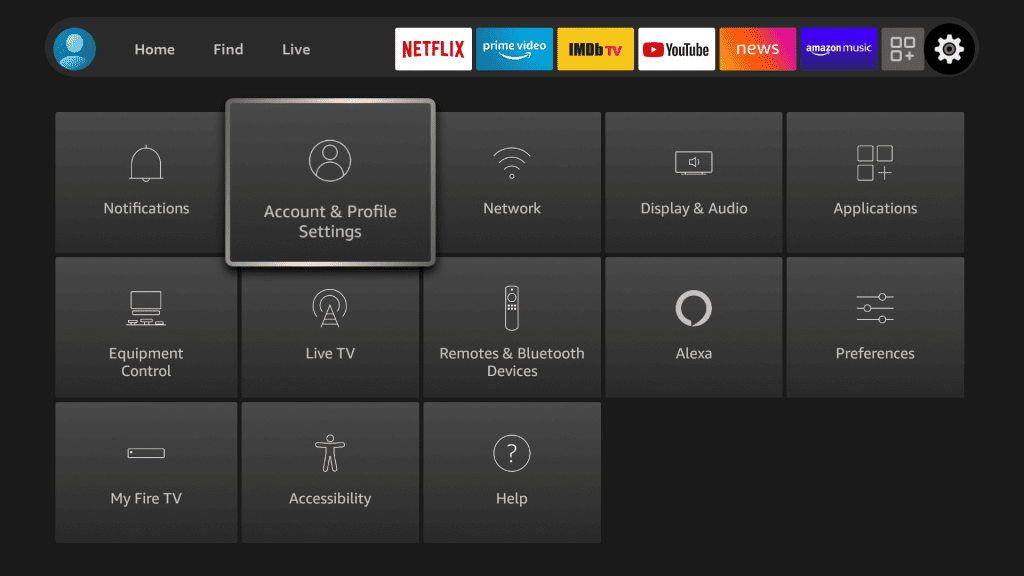 3. Select Amazon Account (this should have "Hello," followed by your full name as a subtitle) from the options presented.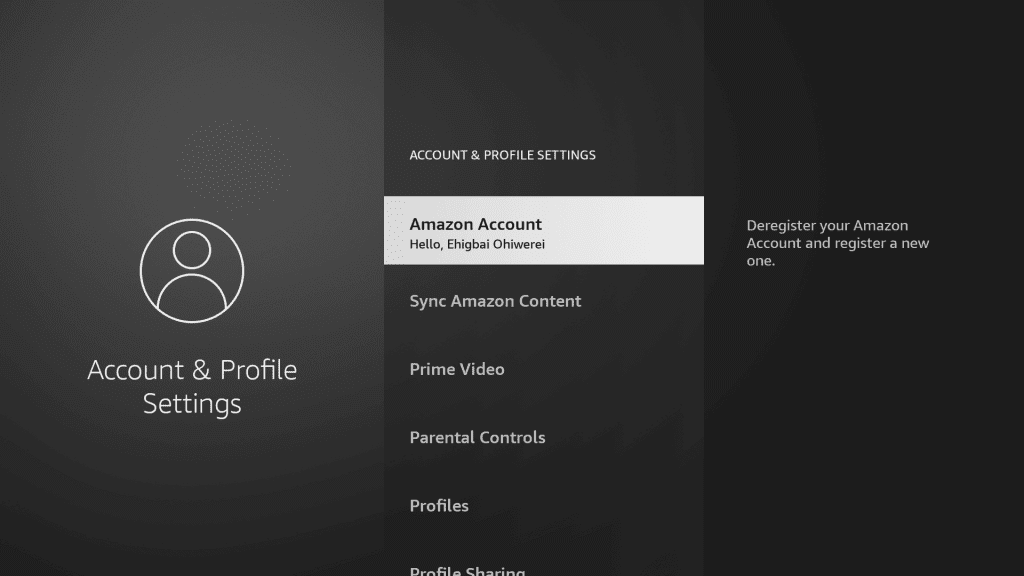 4. Click Deregister. You will be presented with a warning message.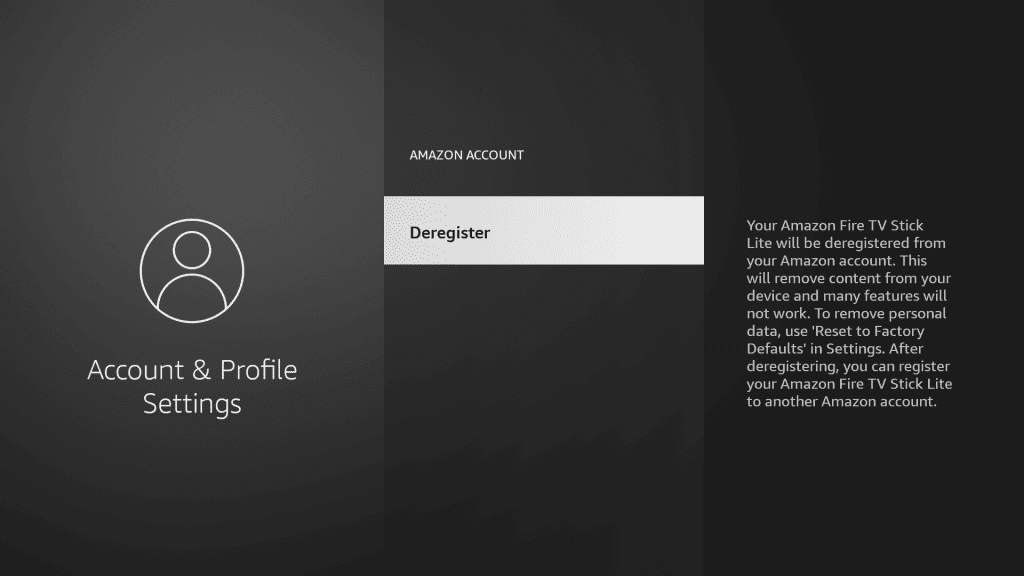 5. Click the Deregister button again, and your FireStick device will be deregistered.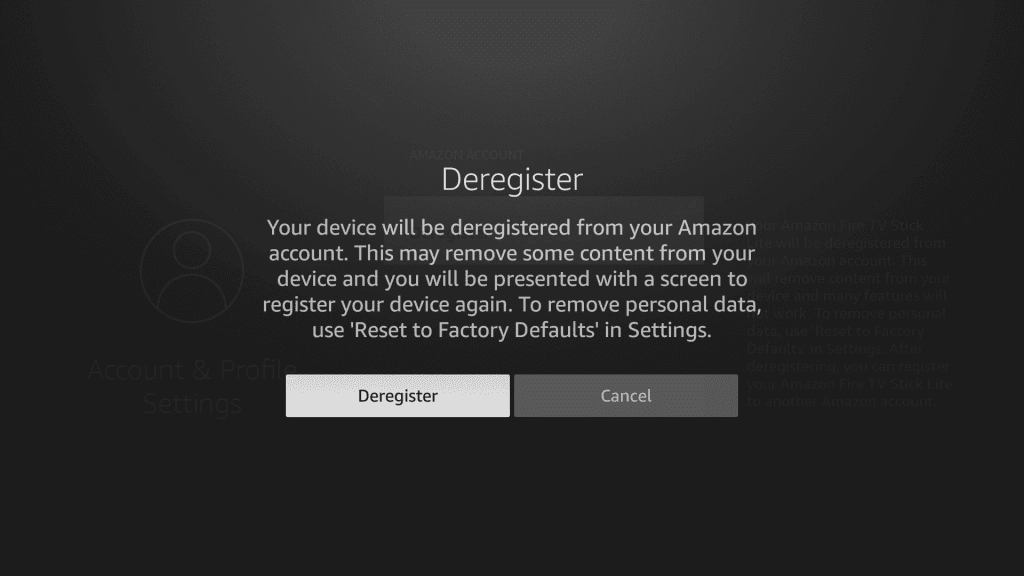 Once you have finished this process, unplug your FireStick from its HDMI port. Wait for about half a minute, and then plug it back in.
You will be prompted to register your device. Complete the process on the registration page. Then check to see if the "Home is currently unavailable" issue has been fixed.
Update Your FireStick OS
Amazon regularly releases software updates for FireStick. Make sure your device stays up to date so you can enjoy improvements, bug fixes, and new features. We recommend that you connect to a reliable Wi-Fi network before attempting this fix. Following these steps:
1. Press and hold the home button on your remote for a few seconds to bring up Settings.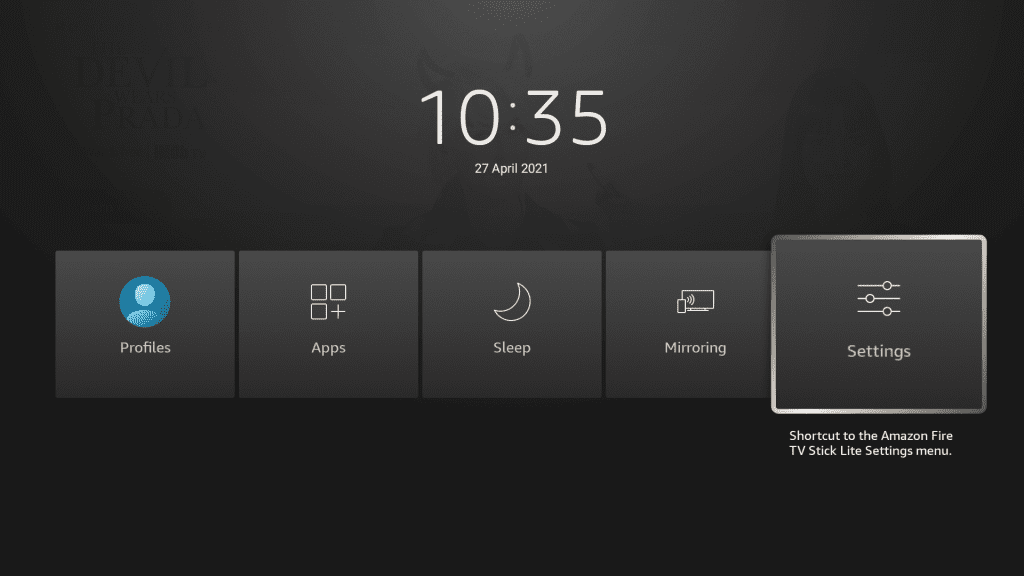 2. Select Device or System, or My Fire TV, depending on which option your current FireStick OS version shows.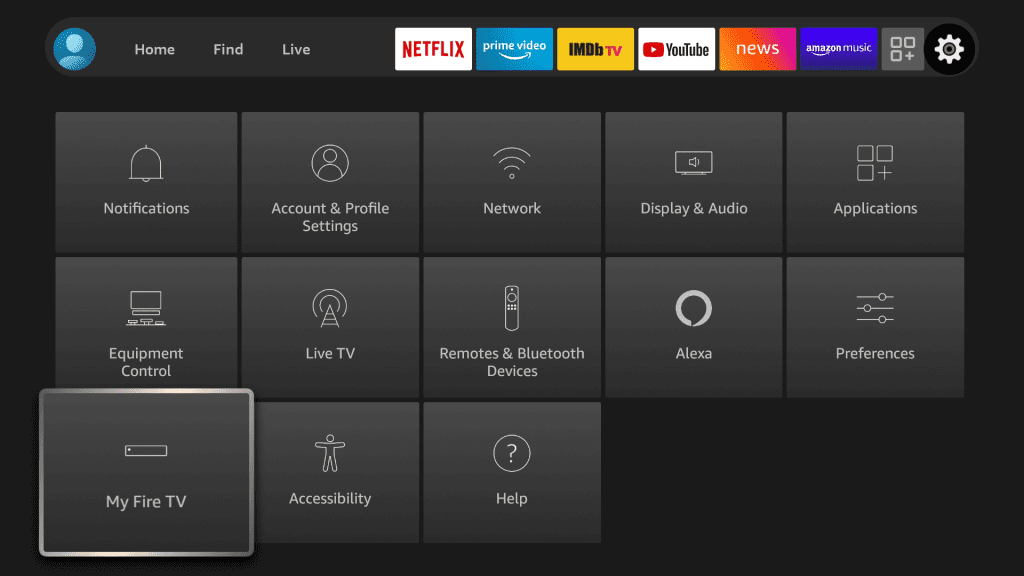 3. Select Check for System Update or Check for Updates to allow the device to search for any available updates.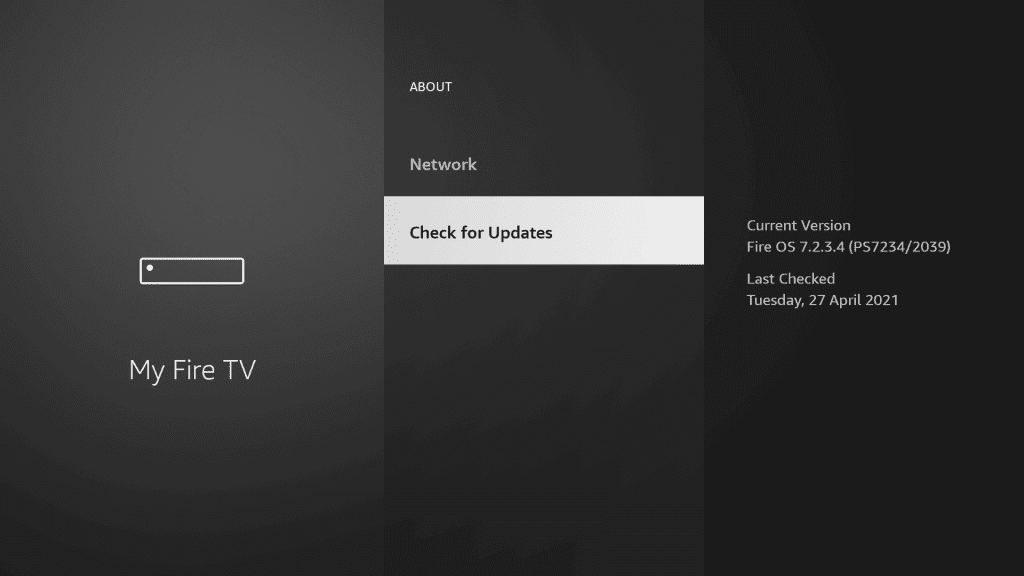 4. If an update is available, it should be downloaded automatically.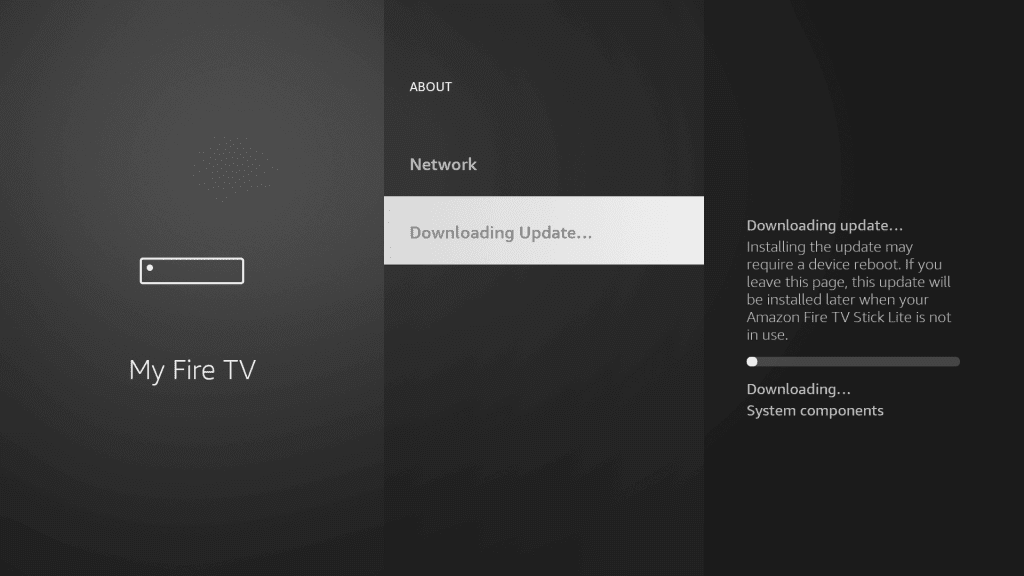 5. When the update is finished downloading, select Install System Update or Install Update to install the update on your FireStick.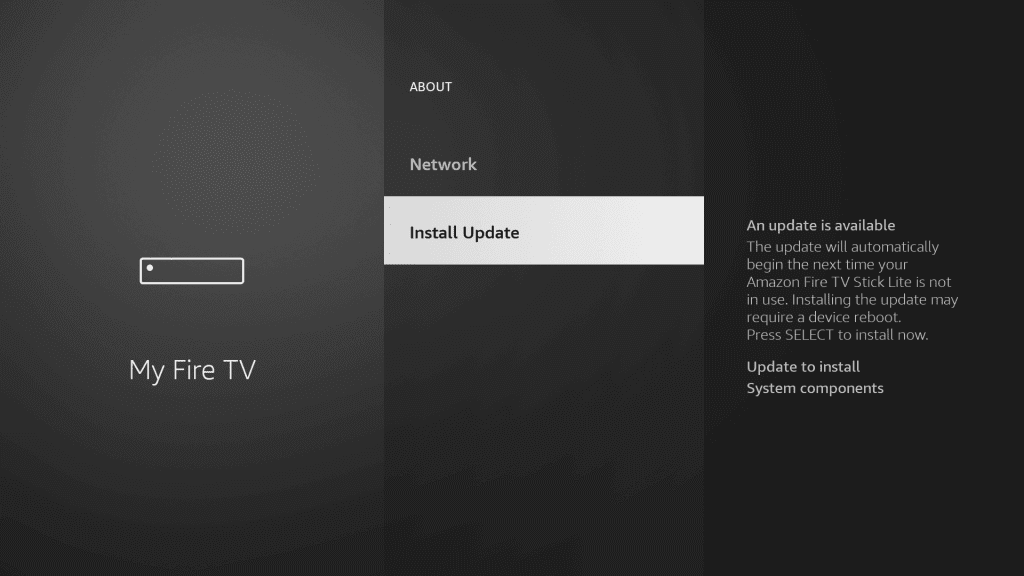 Factory Reset
If you have gone through the previous steps and you still get the "Home is currently unavailable" error, try the next method. It involves performing a factory reset of your Amazon FireStick.
Please note: Performing a factory reset of your FireStick will cause you to lose all your apps, media, account settings, and preferences. That is why this method should be used as a last resort, only if other fixes do not work for your device.
Generally, a factory reset will take about five minutes to complete. But this depends on a number of factors, so don't be alarmed if you find that the process takes slightly longer to complete for you.
1. Press and hold the home button on your remote for a few seconds to bring up Settings.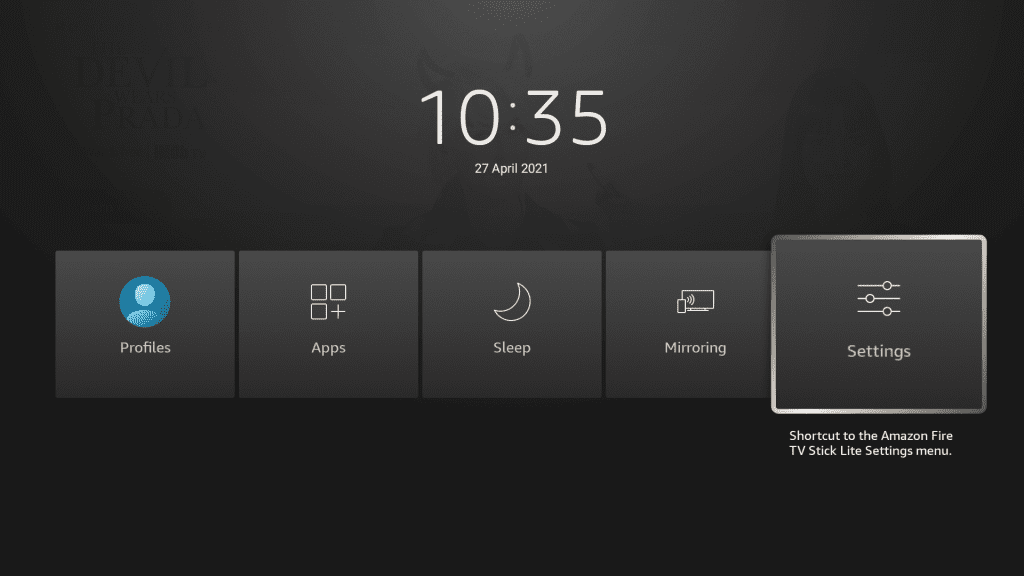 2. Under Settings, navigate to My Fire TV from the list of options and select it.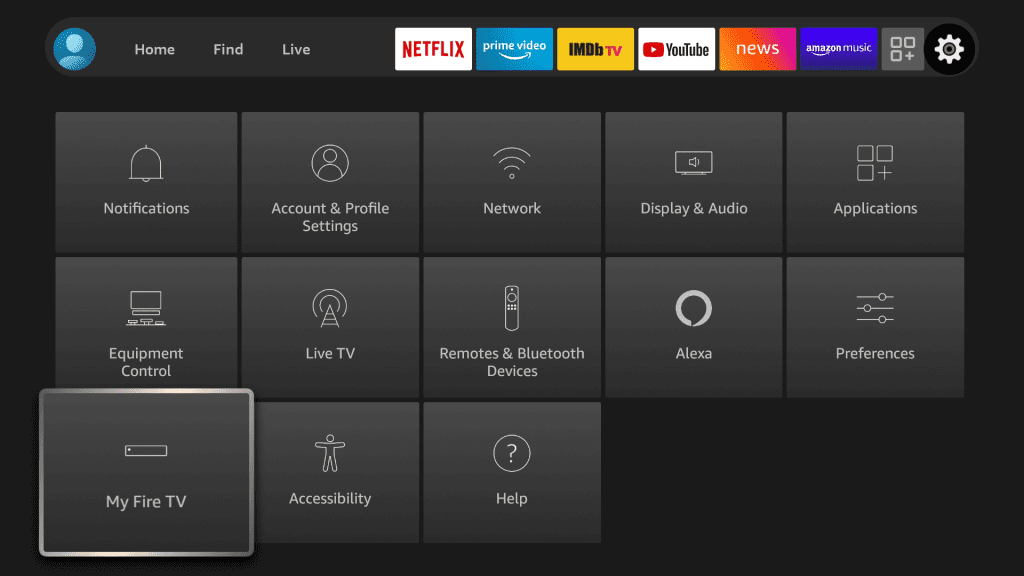 3. Scroll down until you get to Reset to Factory Defaults and select it.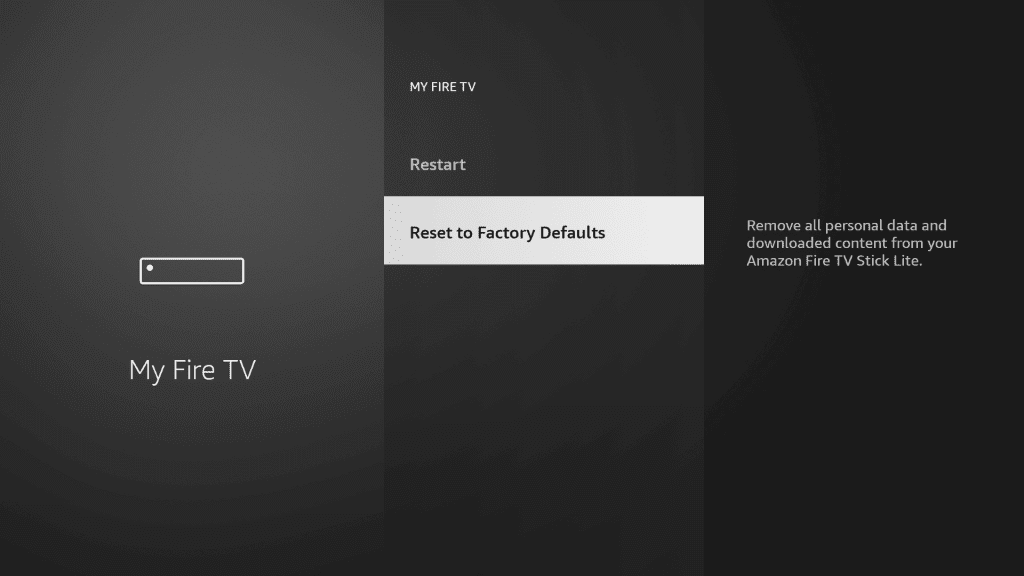 4. You will be alerted with a warning that your Fire TV Stick will be reset to its original factory settings. Click on Reset to initiate the factory reset process.
After resetting your Amazon FireStick, you will have to configure it again from scratch. Enter your Amazon account login details, your Wi-Fi information, and the login details for the apps that you install on the device. When you are done, check to see if the "Home is currently unavailable" error is resolved.
Here's how to set up FireStick the right way.
Contact the Amazon Customer Service
At this point, the methods we discussed in this guide should have fixed the issue on your FireStick. Unfortunately, there is still a small chance that the problem still persists. If you have tried all these steps unsuccessfully, including changing your Wi-Fi network, then you will need to contact customer support to carry out a more thorough investigation.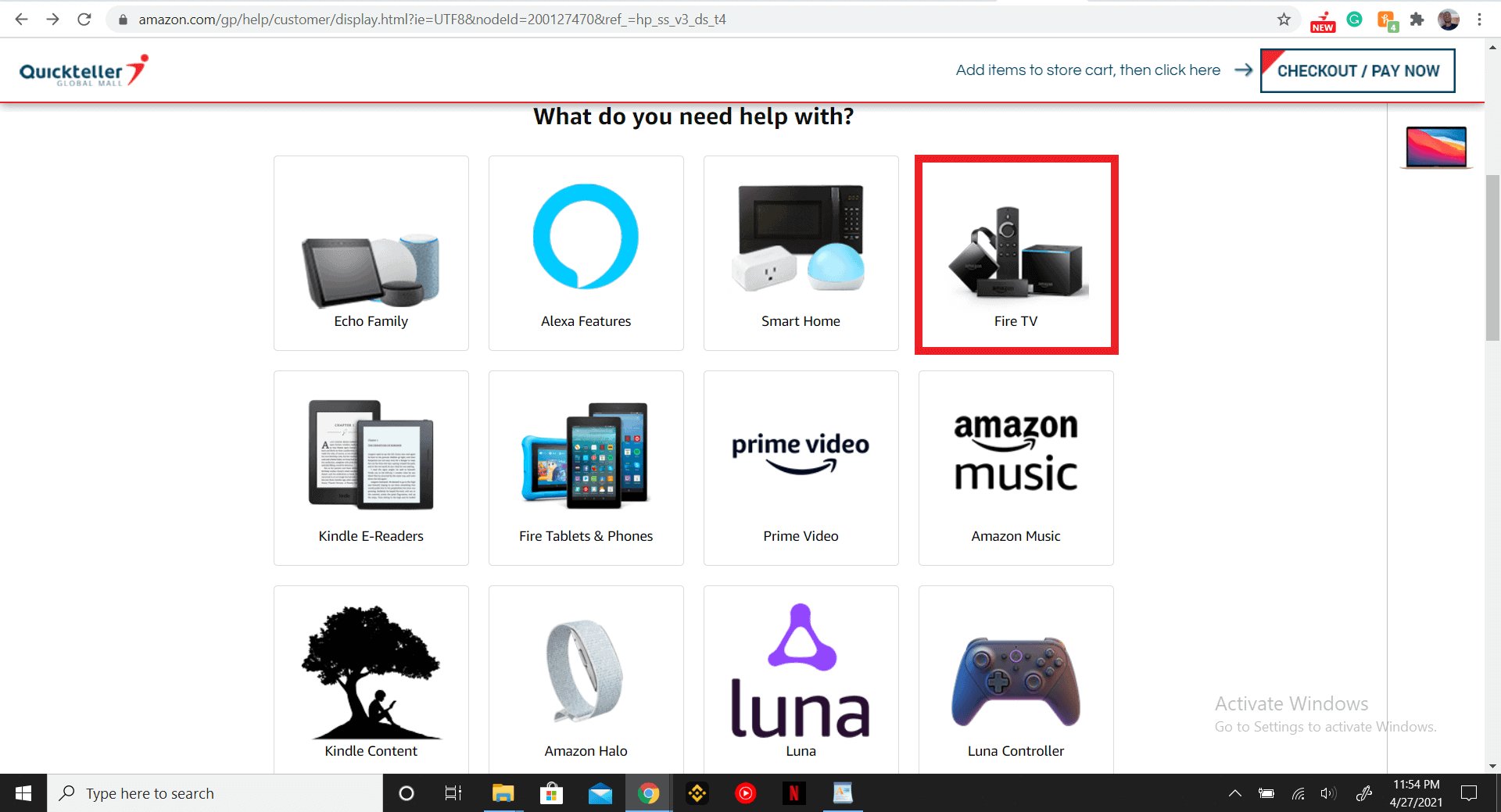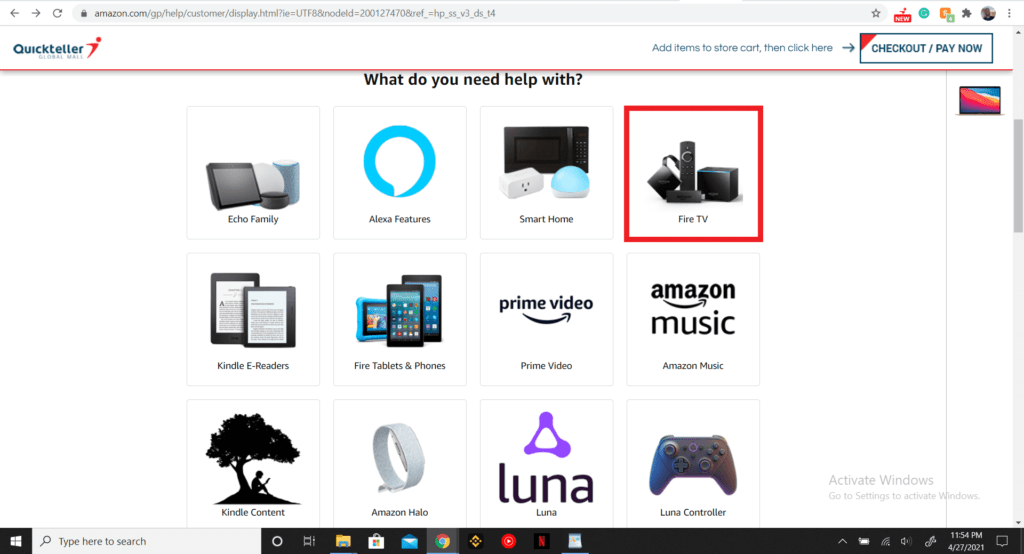 To get across to customer support, log in to your Amazon account and head over to the Customer Support Center. There, you can submit relevant details about the problem and wait to have it handled professionally.
Summary
The Amazon FireStick is a nifty little device that lets you stream thousands of movies, TV shows, and other content across tons of streaming sites and channels. It's a fantastic device, but it may be prone to issues and errors, one of which is "Home is currently unavailable."
This guide lists several reasons you may experience this issue, along with various methods for addressing them. Hopefully, one of these methods worked for you.
Related:
Legal Disclaimer - FireStickTricks.com does not verify the legality or security of any add-ons, apps or services mentioned on this site. Also, we do not promote, host or link to copyright-protected streams. We highly discourage piracy and strictly advise our readers to avoid it at all costs. Any mention of free streaming on our site is purely meant for copyright-free content that is available in the Public domain. Read our full disclaimer.
Disclosure - FireStickTricks.com is reader-supported blog. When you buy a product through links on our site, we may earn commission. Learn More