In this Apple TV vs. FireStick faceoff, I'll compare the two streaming devices based on features, specs, user interface, ease of use, app selection, and other factors to help you choose the one that suits your needs.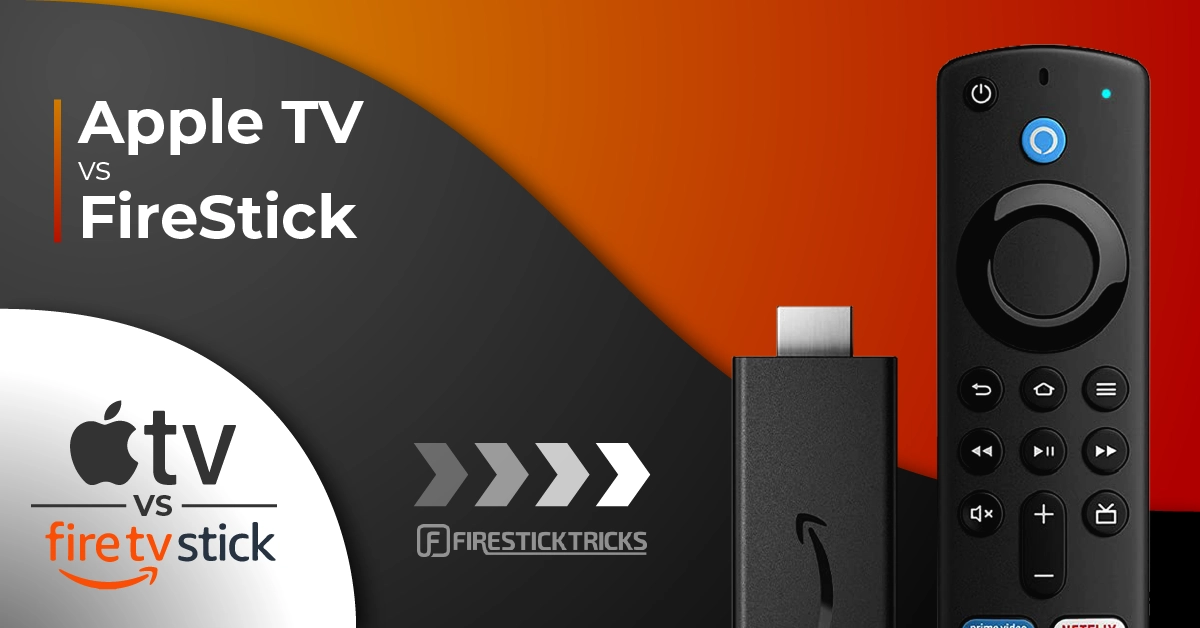 Home entertainment has changed over the last decade or two with the emergence of streaming devices that transform non-smart TVs into smart ones. Unfortunately, several devices are on the market, making it a daunting task to choose the best for you. As a result, you are spoilt for choice, from Google Chromecast, Roku, and Amazon FireStick to Apple TV. If you are torn between the latter two, this Apple TV vs. FireStick faceoff will help you decide.
Apple TV Overview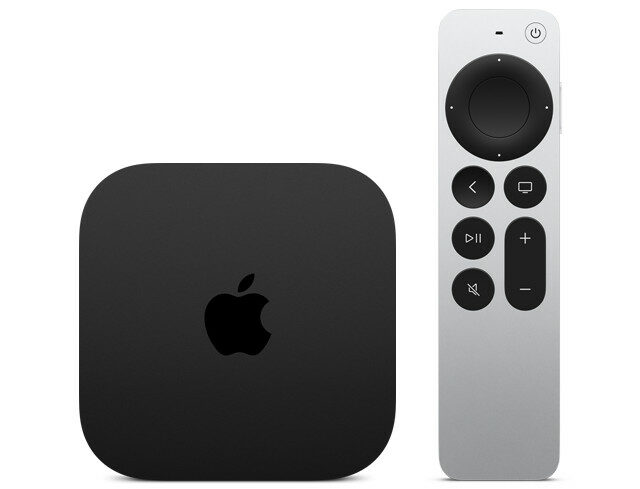 Apple TV is a streaming device that transforms your home entertainment by delivering high-quality movies, TV shows, music, live TV, and games on your TV. The sleek square box with curved edges comes with a voice-enable remote that lets you control your TV and other Apple-connected devices using your voice. This device is suitable for your home entertainment collection with an intuitive user interface and simple set-up.
FireStick Overview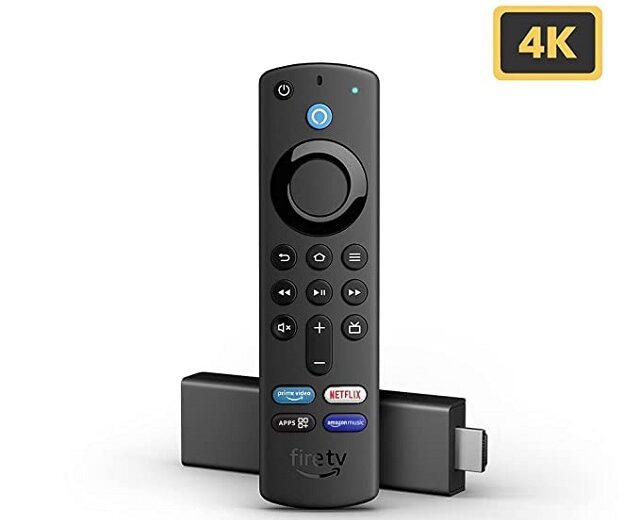 Amazon has become one of the best home entertainment providers thanks to its Fire TV products, including the FireStick, Fire TV Cube, and Fire TV inbuilt smart TVs. The FireStick is arguably the most popular Fire TV product due to its affordability and excellent features. It is a compact USB-like stick that you connect to your TV via the HDMI port, connect to the internet, and stream a wide range of content, including movies, shows, music, and video games.
Now that we have an overview of each device, let's compare the two to help you choose the best one for your streaming needs. Of course, both devices have multiple options, but we will compare Apple TV 4K vs. FireStick 4K in this review.
Attention, FireStick Users!
Governments and ISPs constantly monitor your online activity, and accessing copyrighted content on your Fire TV Stick could lead to serious trouble. Currently, your IP is visible to everyone. I strongly recommend getting the best FireStick VPN to mask your IP address and securely stream your favorites.
I personally use ExpressVPN, the fastest and most secure VPN available. Not only is it easy to install on any device, it comes with a risk-free 30-day money-back guarantee. Plus, if you're not 100% satisfied, you can always get a refund. ExpressVPN is currently also offering a whopping 3 extra months free on their annual plan!
Read: How to Install and Use Best VPN for FireStick
Apple TV vs. FireStick: Features
Let's see how the two devices compare based on features.
AppleTV Features
An Apple TV is an easy-to-the-eye black box with curved edges and a similarly black remote with distinct buttons. It is a significant sight in front of your TV, unlike the FireStick, which disappears by attaching to the HDMI port. You need HDMI cables to connect the device to your TV, which can make your TV stand space cluttered with wires.
One thing that makes the Apple TV better than the FireStick is that it has an Ethernet port where you connect your internet cable for better internet speeds and seamless streaming in situations where the TV is far from the router. In addition, its remote has rechargeable batteries, which are ecologically sustainable, unlike the disposable batteries of a FireStick.
The Apple TV remote is voice-enabled, letting you control your TV and other connected devices using your voice. It is also easy to use, with the following buttons: power, click pad, volume up, volume down, mute, back, play/pause, and TV Control button. However, the remote lacks direction buttons, making it hard to use at the beginning, but once you get the hang of it, the
experience is straightforward.
Apple TV offers private listening where you connect the device to a Bluetooth device like Airpods. Although the feature is not as perfect as in Roku, it lets you stream content privately without disturbing other people in the house, such as binge-watching a show late at night.
As for offerings, Apple TV has everything you are looking for in streaming devices; movies, TV shows, on-demand content, live TV, and games. In addition, the Apple Arcade makes this device a mini-gaming console, which is a big deal if you are a gaming enthusiast.
FireStick Features
As its name suggests, the FireStick is a black USB-like stick that you attach to your TV's HDMI port to give your non-smart TV smart capabilities. The stick comes with an Alexa voice remote, HDMI extender, USB cable, and power adapter.
If you live in a small house and are squeezed for space on your TV stand, the FireStick compactness might be what you seek. The stick has two ports, the wider one to fit into your TV HDMI and the other narrower USB port to connect it to a power outlet. The TV can supply power to the stick, but I recommend always connecting to a power source independently for optimum performance.
The Alexa voice remote has distinct buttons, including dedicated Netflix, Hulu, Prime Video, and Disney Plus. These designated buttons enable you to navigate to the respective streaming platforms directly. Overall, the FireStick remote takes the crown compared to the Apple TV one.
Unfortunately, private listening is not something Amazon focused on when building FireStick. You may connect the device to Bluetooth headphones, but the experience is problematic, with the delayed audio and occasional disconnection between the two devices.
Verdict
The two devices go head to head with the features, making it hard to choose. However, I will award this position to FireStick for its compactness and intuitive remote.
Apple TV vs. Fire Stick: Specs
The specifications are a critical factor to consider when buying a streaming device. Let's compare the two devices and see which one takes the crown in this category.
Apple TV Specs
Apple TV is compatible with UHD and HD TVs, with HDMI⁴. For video streaming experience, it supports 4K resolution, HDR10 with Dolby Vision, and HLG. In addition, the audio experience gives this device an edge over FireStick thanks to its support for Dolby Atmos, Dolby 5.1, Dolby 7.1, and Spatial audio.
Another feature that makes Apple TV better than FireStick is storage. If you are big on downloading apps and offline content, you might want the 32GB or 64GB offered by Apple TV, compared to only 8GB from FireStick.
FireStick Specs
FireStick is pretty much similar to Apple TV when it comes to specs. It is compatible with HD and UHD TVs and supports high-quality video formats. These formats include Dolby Vision, HLG, and HDR10. In addition, FireStick supports HDR10+, a technology that adds dynamic metadata to files to give you bright and premium image quality. This added feature gives it an edge over Apple TV.
The audio experience you get with FireStick is excellent, with support for Dolby Atmos, Dolby 5.1, Dolby 7.1 surround, HDMI-audio pass-through, and a 2-channel stereo.
Verdict
The two devices are similar specs-wise, only differing in a few areas. However, Apple TV wins in this category due to the additional Spatial audio support that delivers an immersive sound experience that transforms your home into a mini-cinema.
Apple TV vs. Fire Stick: User Interface
Both Apple TV and FireStick house hundreds of apps and games, and how these appear on the home screen and ease of navigation matters. Here is a comparison of the Apple TV interface and the FireStick one.
Apple TV Interface
If there is one area that the Apple TV nailed, it's the organization of apps on the home screen. The apps are distinctively arranged in spaced tiles, unlike in FireStick, where the tiles sit closely together.
Apple TV gives you the ultimate control of what you see on your home screen by letting you customize the menu to your liking. You can also group your favorite apps into folders for easy retrieval. In addition, Apple TV does not bombard you with ads and promotions of Apple-related content. While you will come across sponsored Apple content, it is inside the Apple TV app, and you can hide the app in a folder to avoid the ads.
FireStick Interface
The FireStick interface is decent but can be overwhelming for a beginner. First, the upper section of the home screen is filled with Amazon-sponsored content that can be distracting, especially if you are not interested. The apps are arranged into tiles, but the tiles are in proximity, creating a cluttered appearance. However, the user interface is responsive and easy to navigate. You can also access your favorite app or show by searching via the voice remote or entering a keyword in the search bar under Find.
Verdict
Apple TV earns more points here because it lets you customize your home screen, create folders, and has limited ads.
Apple TV vs. Fire Stick: App Selection
Streaming devices have become popular because of their wide selection of apps and games. So which device offers more apps, between Apple TV and Fire Stick? Let's find out.
Apple TV App Selection
According to 42 Matters, a TV app intelligence solutions and researcher, Apple TV has over 19,000 apps. Most apps are free to download and use, but some need subscriptions, and some you have to purchase.
Apple TV has a wide selection of apps for content streaming and playing video games. You can find the big five apps, including Netflix, Hulu, Amazon Prime Video, Disney Plus, and HBO Max. Other significant apps for home entertainment include Peacock TV, Tubi TV, Pluto TV, and Twitch for gamers.
When it comes to gaming, Apple TV has gone a notch higher compared to FireStick with its gaming app collection, the Apple Arcade. Apple Arcade is an application that brings all your favorite games into one place, including big names like Asphalt 8 Airborne, Rayman Adventures, and Crossy Road. The Apple TV interface is also better for playing games than Fire Stick, thanks to its better design and speed.
FireStick App Selection
Fire Stick transforms homes into entertainment hubs through hundreds of apps, channels, video games, and other digital on-demand content. Currently, the Amazon Fire TV app store boasts 16,429 apps.
The leading streaming app giants lead the pack. These giants include Netflix, Amazon Prime Video, Hulu, HBO Max, and Disney Plus. Over 14,000 apps on the app store are free to download, with the remainder requiring a one-time payment to download and access. Some of the free apps like Netflix and Spotify need subscriptions and also have in-app purchases.
Like its Apple TV counterpart, FireStick has a designated app for gaming called Luna. In addition, the app offers a rotating list of popular video games, including Resident Evil 7, A Plague Tale, and Assassin's Creed Odyssey.
You can play the games with your FireStick remote or pair the device with compatible game controllers. Some compatible game controllers that work perfectly with Luna include the Luna Controller, Xbox One, and PlayStation DualShock 4.
Verdict
The Apple TV takes this cup for its more comprehensive selection of apps. The Apple Arcade also has a slight edge over the Amazon Luna, and the interface offers a better gaming experience.
Apple TV vs. FireStick: Sideloading Apps
The sideloading ability of a streaming device is critical because you might want to install third-party apps that offer free or paid services unavailable on official apps. These third-party apps include IPTV services, media players, and video games.
Let's see how the two devices compare based on sideloading apps.
Sideloading Apps on Apple TV
Apple TV allows you to install third-party apps that the tvOS App Store does not support. However, there are certain conditions you must meet, including:
Your Apple TV should be running on the 4th generation tvOS version
A free Apple TV developer account
A Macbook with Xcode 7 installed
An installed Xcode project
A USB-A to USB-C cable
The steps to sideloading third-party apps on Apple TV are long, complex, and require technical expertise. You must also connect your Mac and Apple TV to the same network and connect the two devices with a USB-A to USB-C cable. See this article for more information about sideloading third-party apps on Apple TV.
Sideloading Apps on FireStick
Fire Stick is excellent for sideloading third-party apps, games, and IPTV services. The only prerequisites to sideload an app absent in the Amazon App Store are installing the Downloader app and allowing installation from unknown sources in the device's settings. Check out our guide to sideloading apps on FireStick using the Downloader app.
Verdict
FireStick wins in this category, hands down, due to the ease of sideloading apps.
Which Device Is Better?
It's illogical to point out one device and say it's the best when it comes to Apple TV vs. FireStick. Both devices have excellent streaming capabilities, hundreds of apps, and games and offer similar user experiences.
Choosing any device depends on your preference, entertainment needs, budget, and whether you have an existing smart home ecosystem. For instance, if you have an iPhone, Macbook, Apple Watch, and HomeKit, an Apple TV would be suitable.
Related:
Legal Disclaimer - FireStickTricks.com does not verify the legality or security of any add-ons, apps or services mentioned on this site. Also, we do not promote, host or link to copyright-protected streams. We highly discourage piracy and strictly advise our readers to avoid it at all costs. Any mention of free streaming on our site is purely meant for copyright-free content that is available in the Public domain. Read our full disclaimer.
Disclosure - FireStickTricks.com is reader-supported blog. When you buy a product through links on our site, we may earn commission. Learn More