Whether you're looking for a classic anime or a new release, your Amazon FireStick offers an excellent way to watch anime on your TV. If you enjoy anime and you own a FireStick, then chances are that you want to know the best anime apps for FireStick. Don't worry, I've got you covered.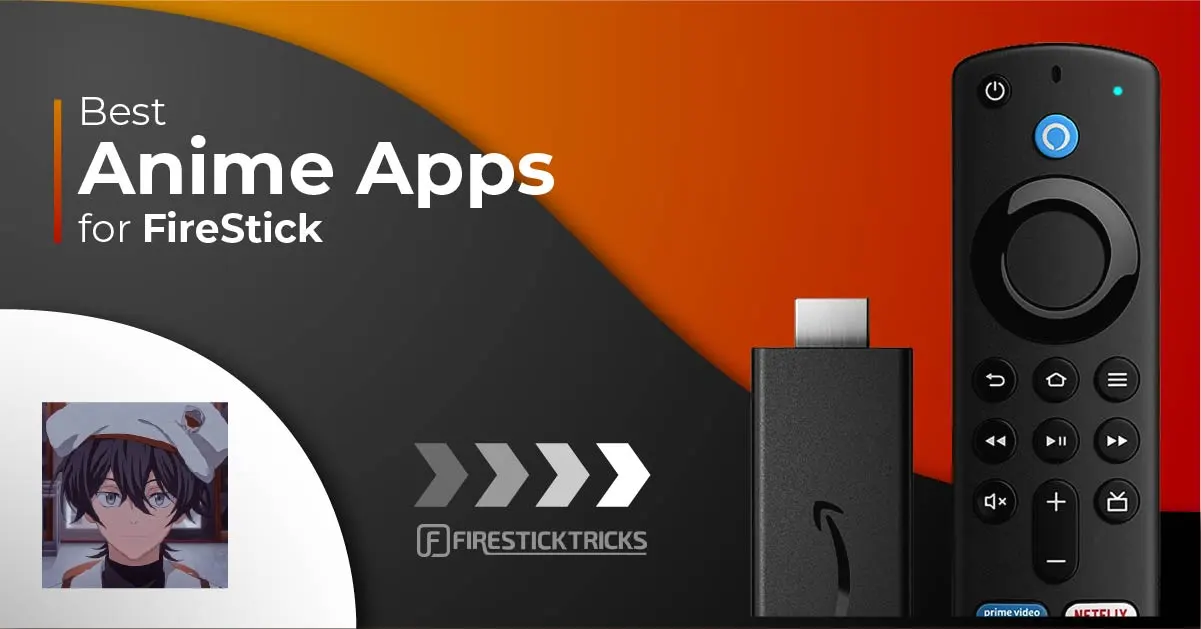 It seems Japanese animation, or anime has always been wildly popular. And yet it's still gaining ground as it spreads globally, with lots of new anime constantly showing up. It is estimated that there are upwards of 5,000 different anime titles.
Just like movies and TV shows, anime comes in a wide variety of genres and themes to choose from. You can watch action, comedy, romance, horror, drama, fantasy, adventure, mystery, sci-fi, and more.
Anime like Dragon Ball Z, Fullmetal Alchemist, and Naruto is easy to find and watch because of its popularity. On the other hand, some anime is sought-after and obscure. Loyal fans of Record of Lodoss War and The Legend of Zorro will have a much harder time finding episodes to watch.
If you own a FireStick and want to gain access to a wide array of anime on your TV, you should take advantage of the best apps for watching anime on FireStick, which I listed below. While most of the apps in this list can be downloaded directly from the Amazon App Store, the rest of them need to be sideloaded on your device. Sideloading isn't nearly as technical as it sounds. Learn more about sideloading apps on your FireStick.
Alright, let's dive in.
Attention, FireStick Users!
Governments and ISPs constantly monitor your online activity, and accessing copyrighted content on your Fire TV Stick could lead to serious trouble. Currently, your IP is visible to everyone. I strongly recommend getting the best FireStick VPN to mask your IP address and securely stream your favorites.
I personally use ExpressVPN, the fastest and most secure VPN available. Not only is it easy to install on any device, it comes with a risk-free 30-day money-back guarantee. Plus, if you're not 100% satisfied, you can always get a refund. ExpressVPN is currently also offering a whopping 3 extra months free on their annual plan!
Read: How to Install and Use Best VPN for FireStick
The Best FireStick Apps for Anime — Official
Let's get the ball rolling with the best apps for watching anime that are available on the Amazon App Store. These apps are easier to get because you can download them directly from the app store to your device. Official apps are also very likely to be completely safe to download and use, so you don't have to worry about inadvertently downloading malware onto your FireStick or streaming content illegally.
Here are the best official FireStick apps for watching anime that are available in the Amazon App Store.
1. Crunchyroll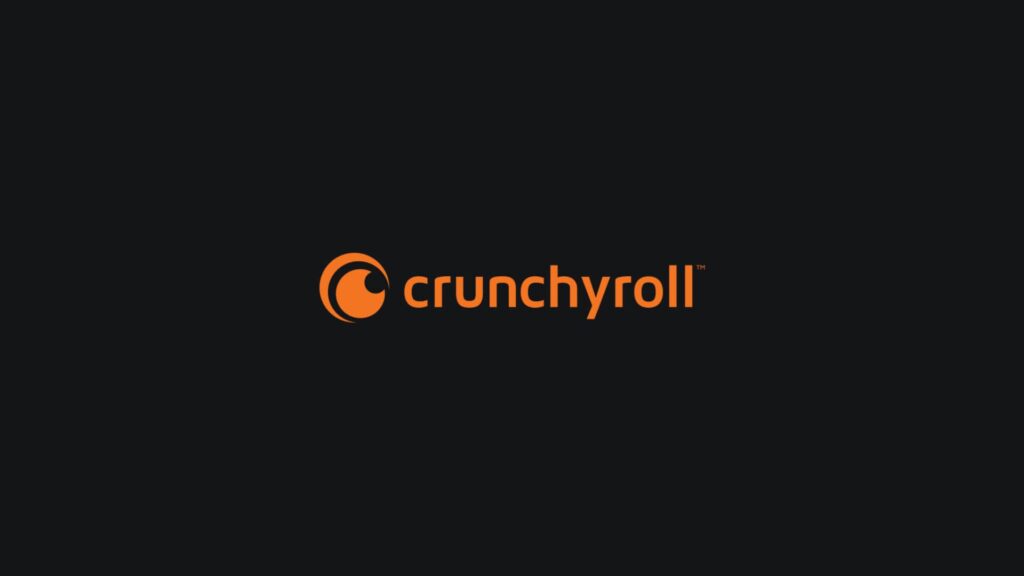 Considered an anime haven by its fans, Crunchyroll has established itself as perhaps the best and most popular platform to watch anime. It is estimated that the service has more than 100 million registered users globally.
On its website, Crunchyroll claims to be the world's largest collection of anime. Its catalog is certainly massive. Crunchyroll offers its users a library of more than 1,200 anime shows. In addition, it offers more than 200 East Asian drama shows, plus tons of manga titles.
The titles in its library cover a wide spectrum of genres too. This means that whether you are after the popular or not-so-popular, you are certain to find anime that fits your taste on Crunchyroll.
The content on Crunchyroll is well-organized to make it easy for users to browse titles. There are categories for Shows, Manga, News, and Games. There are also sub-categories, such as Popular, Alphabetical, Updated, Genres, and Simulcasts.
Some of the shows are actually original content. Crunchyroll has co-produced more than 60 series so far under its label Crunchyroll Originals. In 2020 alone, seven original series were created and launched.
Crunchyroll is a premium service, but it comes with a free plan that grants limited access to anime. Free users have no access to the manga titles on the service.
2. VRV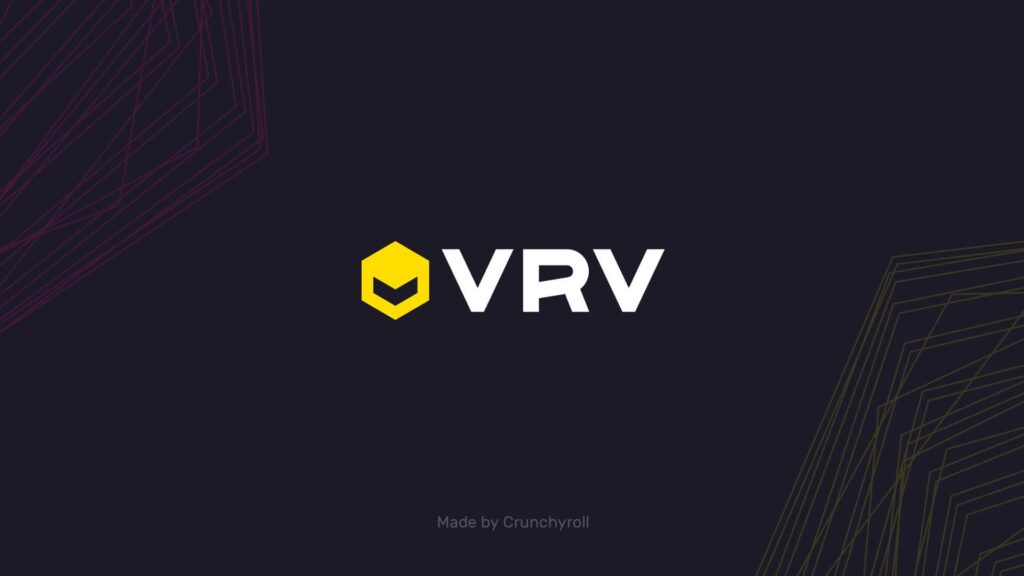 Just like Crunchyroll, VRV is owned by Otter Media, a subsidiary of WarnerMedia. VRV is more of a cable-like platform than a streaming service, bundling together different packages or channels.
VRV (pronounced "verve") comes with a lineup of channels that serve up subbed and dubbed anime, adult and classic cartoons, web series, and a special collection of movies and shows.
Currently, it has a lineup including Cartoon Hangover, Crunchyroll, HIDIVE, Mondo, VRV Select, and Rooster Teeth. Crunchyroll is easily the star channel here, and you'll find that most of VRV's anime collection comes from that channel.
The channels that are offered by VRV are unstable though, so it is not unusual to find that a channel has disappeared when you go to watch it. Channels like Shudder, Mubi, Funimation, Boomerang, and Nerdy are now offline.
You can watch VRV on your FireStick for free, or you can opt for a VRV Premium account. On the free plan, you get all of the channels on the app apart from VRV Select, but the free plan is ad-supported. VRV offers a 30-day free trial so you can see if the premium plan is right for you before you commit to it.
3. Funimation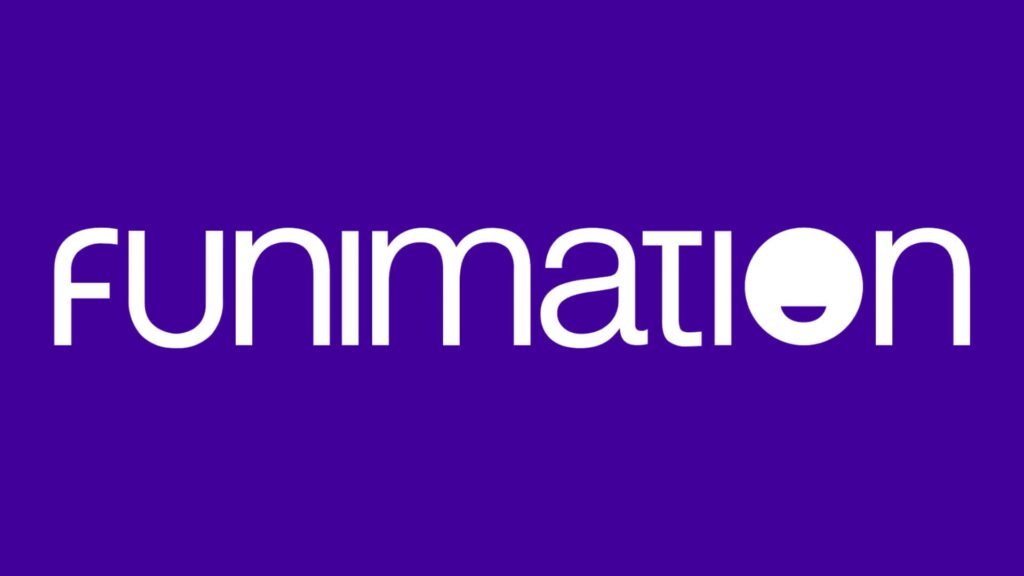 Our third-place official anime app for FireStick is Funimation, a platform owned by Sony. Called the king of anime dubs, Funimation carters to the subset of English-speaking anime lovers who prefer dialogue in English so they don't need to read subtitles.
Subs vs. dubs is an intense debate that will likely be around for a while. Anime gatekeepers insist that Japanese animation is better watched in the original language while reading the subtitles. Others disagree. If you are in the group that disagrees, then Funimation is the best anime FireStick app for you.
Funimation offers a robust collection of more than 600 anime shows, and most of them are dubbed. While its catalog is only half as large as Crunchyroll's, you will find most of the popular titles here, along with exclusive content and SimulDub.
SimulDub offers Funimation-dubbed versions of anime simulcasts. SimulDub offers super fast access to new anime dubs, releasing episodes as soon as a week after they air in Japan.
On your FireStick, you can experience a limited version of Funimation's library for free in high definition. There is a 14-day free trial for users who prefer to test any of the three premium plans. 
4. Yidio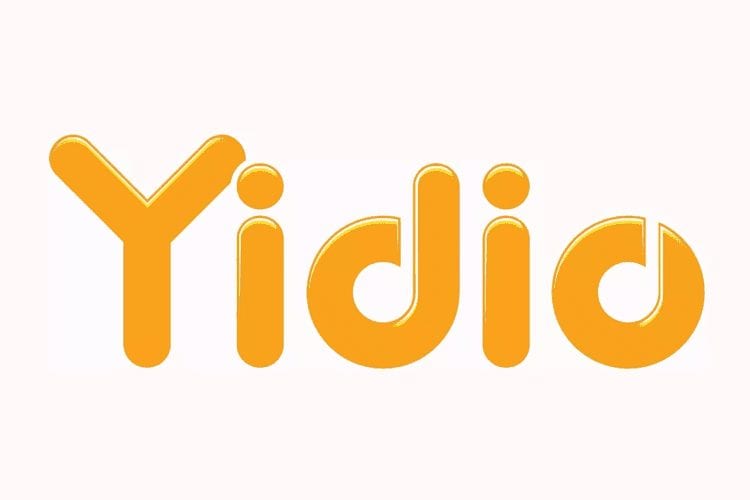 Yidio is more than just an app for watching anime on your FireStick. It is a search engine and discovery app that collects movies, TV shows, and anime from Netflix, Hulu, Amazon Prime Video, Showtime, and close to 100 other streaming services.
Yidio is convenient because it allows FireStick users to watch anime and other content that is hosted on tons of other apps. A search discoverability tool, powered by what Yidio refers to as its fleet of robots, constantly monitors those platforms for content and makes that content available to its users. Yidio has an advanced filtering feature to make searching for content a breeze, no matter the platform.
When you choose an anime to watch, Yidio redirects you to the app that the anime is hosted on. If it is a subscription-based streaming platform, such as Netflix or Amazon Prime Video, you will be required to provide your login details. However, there are tons of free platforms on the app.
On Yidio, you can create a personal watchlist to curate the anime you want to watch and to help you organize and monitor your content. You also get personalized recommendations based on the anime that you stream.
5. Netflix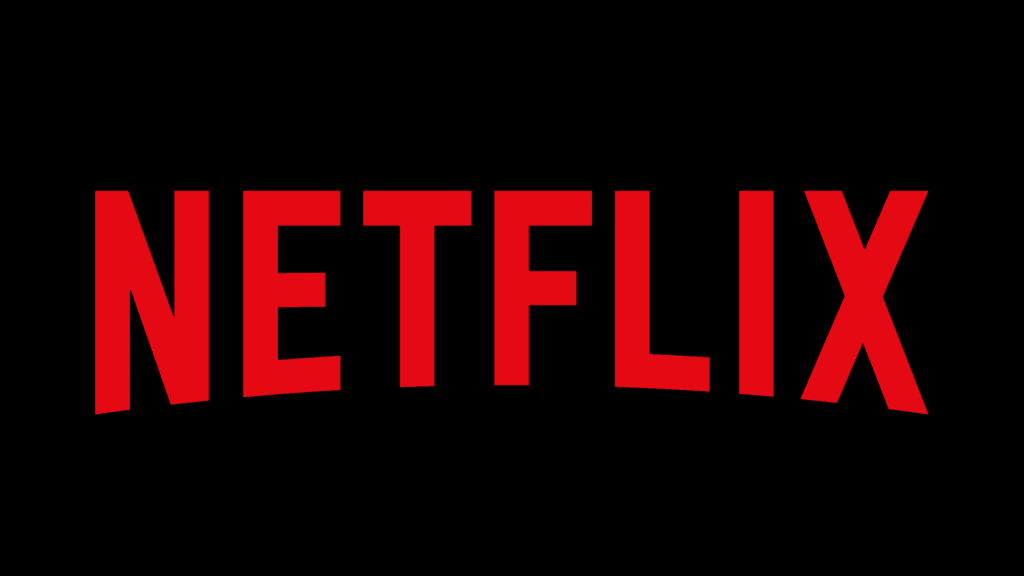 Netflix is widely considered the industry leader in streaming services globally, and for good reason too. It has a huge collection of content, including movies, TV shows, anime, and documentaries. It isn't old and obscure content either. More content is constantly being added to Netflix libraries, and that includes anime.
Netflix announced that it would be launching 40 new original anime titles in 2021, adding to its already robust collection of anime shows and movies. The new titles include series like Record of Ragnarok, Yasuke, and The Way of the Husbandman.
Netflix is a subscription-based service, so you'll need to pay if you want to watch anime on FireStick through Netflix. It has a 30-day free trial that you can take advantage of when you sign up for the first time.
How to watch Netflix on FireStick
6. Hulu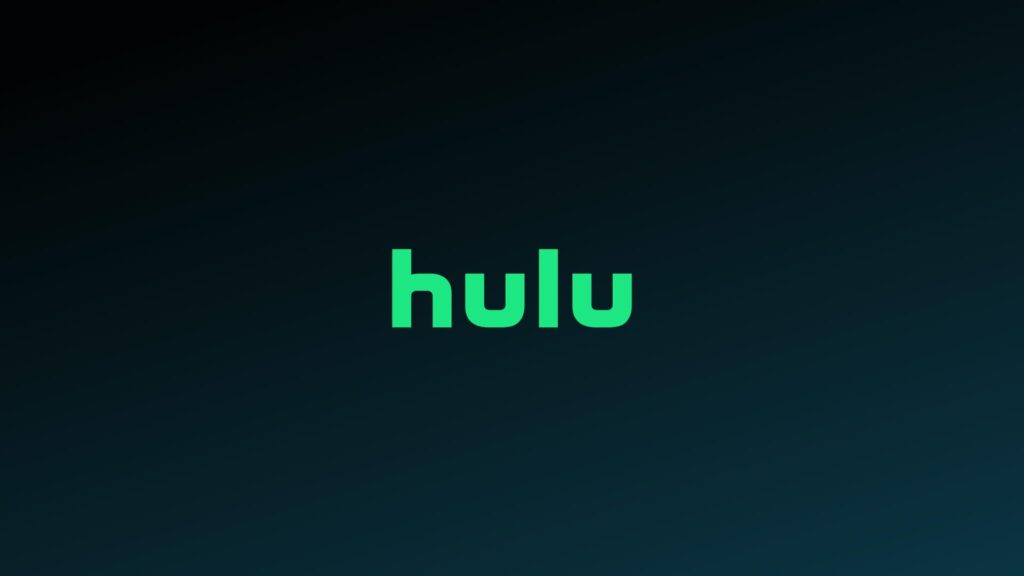 While some of the industry giants such as Netflix and Crunchyroll have undertaken bankrolling and producing their own originals, the popular streaming platform Hulu decided to go a different route. Hulu offers a collection of some of the greatest classic anime content, and it consistently adds newer titles to its lineup.
New episodes of popular anime series are added just weeks after they are first aired. If you prefer dubbed anime, Hulu has you covered. Many of its titles are English dubbed, making it easier for users who would rather not read subtitles.
Some of the popular titles available on Hulu include Attack on Titan, My Hero Academia, Fullmetal Alchemist: Brotherhood, One Punch Man, Death Note, and Your Life in April.
Hulu is a premium app and offers a range of subscription plans.
How to watch Hulu on FireStick
7. Crackle

Crackle is a free streaming service owned by Sony. Consequently, most of the movies and TV shows that are available to watch on this app are Sony-produced content.
The app also has a solid offering of anime. In a bid to become an attractive platform for anime lovers, Crackle broke into anime in 2016, striking a deal to host every Robotech episode on the streaming app. Over time, it has added several anime shows and movies to its collection, including classics like Urusei Yatsura, Lupin the Third: Legend of the Gold of Babylon, Jin-Roh, and more.
Crackle is free and ad-supported.
How to watch Crackle on FireStick
The Best FireStick Apps for Anime — Unverified
Let's move on to unverified apps you can use to watch anime on FireStick. These apps are not available in the Amazon App Store. Instead, their developers released them on third-party sources. So, unlike the official apps listed above, these unofficial apps need to be sideloaded on your FireStick device.
FireStickTricks.com cannot verify the legality or security of the unofficial third-party apps discussed below. These apps take links to content from other sources on the internet. Whether it's legal for you to consume any specific piece of content depends on the copyrights and licenses surrounding the content, the source through which you access the content, your location, and other factors. It's your responsibility to ensure that the content you stream is legally available in the public domain.
FireStickTricks.com doesn't encourage any kind of illegal streaming. However, since your government and ISP (internet service provider) know what you stream online if you do decide to stream on a third-party app, I recommend connecting to a trustworthy VPN like ExpressVPN for peace of mind.
Legal Disclaimer: This tutorial is purely educational. FireStickTricks.com doesn't own, host, operate, resell, or distribute any streaming apps, addons, websites, IPTV or services. The page contains some unverified services, and we are not certain whether they hold legal licenses to distribute the content. FireStickTricks.com does not verify the legality of each app/service in all regions. Do your due diligence if you use any of the unverified apps/services, and stream only content that is available in the public domain. The end-user shall be solely responsible for the media accessed.
1. FireAnime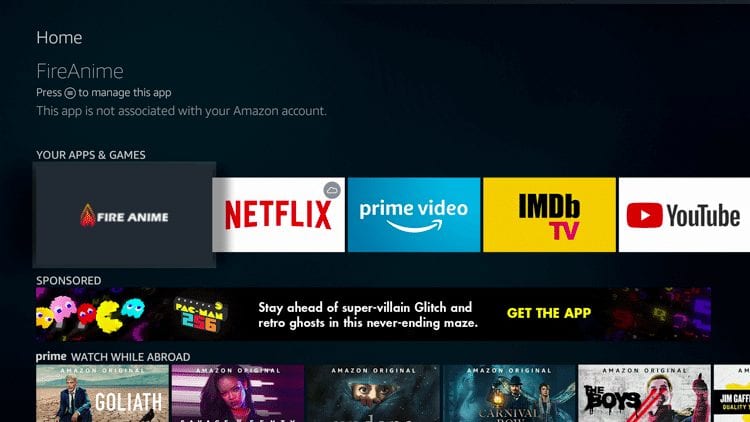 FireAnime is one of the best anime apps available on FireStick. It offers an impressive collection of HD anime titles and easy navigation in a user-friendly interface.
This streaming app works by aggregating the content on popular sites like Anime Twist, 4Anime, and GogoAnime. It does not host any anime on its platform but simply provides links to it. 
With a huge library of anime movies and shows to choose from, FireAnime is an excellent app for anime lovers. Fans who are into the latest anime shows will especially enjoy this app, as it is regularly updated with new episodes and seasons.
FireAnime lets users create their own playlists by saving the titles that they are interested in. There is a search page that makes it possible to find different titles according to various criteria. Additionally, you can watch anime directly in the app itself or use another media player, such as VLC or MX Player.
FireAnime is a free streaming app.
2. AnimeGlare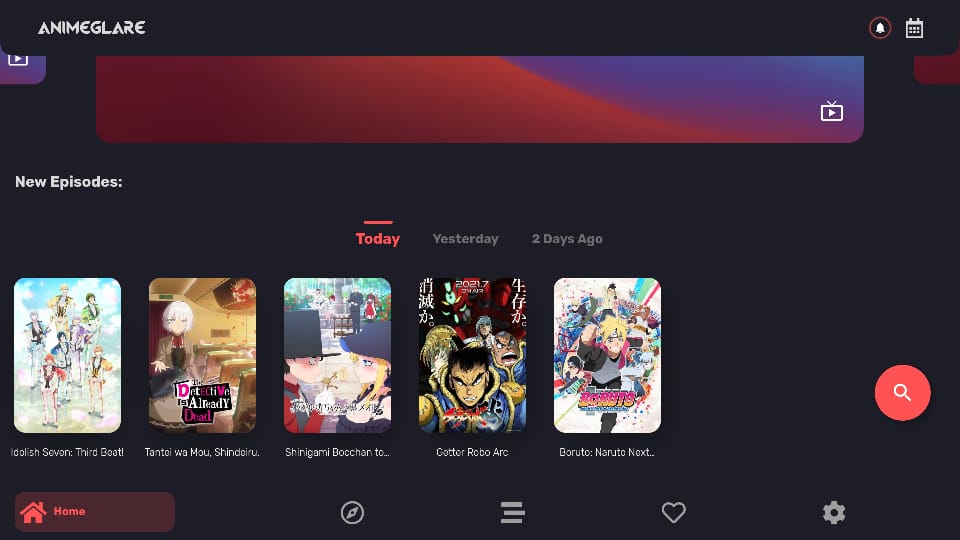 The next option on this list is a stunning-looking app called AnimeGlare. This app comes with a huge collection of anime movies and shows that you can stream absolutely free of charge. AnimeGlare scrapes the content that it provides from numerous anime websites on the internet, offering high-quality streaming links for you to enjoy.
AnimeGlare comes with a minimalistic interface that is quite intuitive and easy to use. Navigating the app on your FireStick is a breeze. The available titles are efficiently organized into different categories. There is even a section for curated anime lists, which offers various compilations of top-class anime curated by other users. It's excellent for those times when you're not sure what to watch.
AnimeGlare supports Real-Debrid. For the best experience on your FireStick or other Fire TV device, you should integrate the premium debrid service within the app.
3. Nekkoto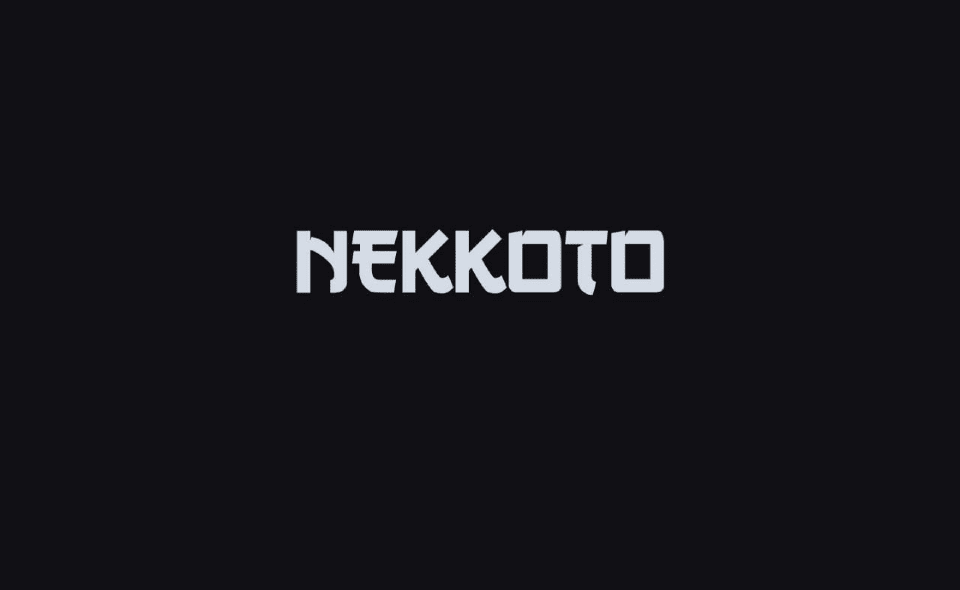 Finally, we have Nekkoto. If you've never heard of this app, it's because it previously went by another name—Anime Molecules. Anime Molecules was shut down as a result of multiple copyright issues. Nekkoto was launched in its place a short while ago.
Nekkoto only lets FireStick users access its library of anime with an invite key. Those with the key can access a wide range of anime movies and series that it scrapes from several websites. There are tons of genres to choose from. You can stream on the app or download anime for future offline viewing.
You don't need a subscription to use this app, so all content is available for free. Nekkoto includes a native media player, so you don't need a third-party player.
Highly recommended if streaming with free or low-cost services 👇
How to Stream on FireStick Anonymously
As soon as you install the right apps, your FireStick is all ready to stream your favorite content. However, before you start, I would like to warn you that everything you stream online is visible to your ISP and Government. This means, streaming free movies, TV shows, Sports might get you into legal trouble. 
Thankfully, there is a foolproof way to keep all your streaming activities hidden from your ISP and the Government. All you need is a good VPN for Fire Stick. A VPN will mask your original IP which is and will help you bypass Online Surveillance, ISP throttling, and content geo-restrictions.
I personally use and recommend ExpressVPN, which is the fastest and most secure VPN. It is compatible with all kinds of streaming apps and is very easy to install on Fire TV / Stick.
We do not encourage the violation of copyright laws. But, what if you end up streaming content from an illegitimate source unintentionally? It is not always easy to tell the difference between a legit and illegal source.
So, before you start streaming on your Fire Stick / Fire TV, let's see how to use ExpressVPN to keep your streaming activities hidden from prying eyes.
Step 1: Subscribe to ExpressVPN HERE. It comes with a 30-day money-back guarantee. Meaning, you can use it free for the first 30-days and if you are not satisfied with the performance (which is highly unlikely), you can ask for a full refund.
Step 2: Power ON your Fire TV Stick and go to Find followed by Search option.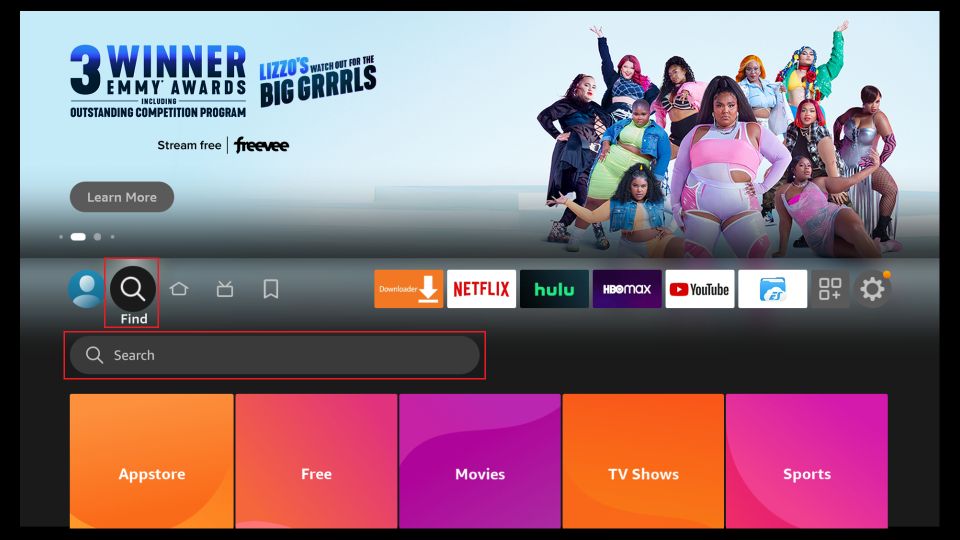 Step 3: Now type "Expressvpn" (without quotes) in the search bar and select ExpressVPN when it shows up in the search results.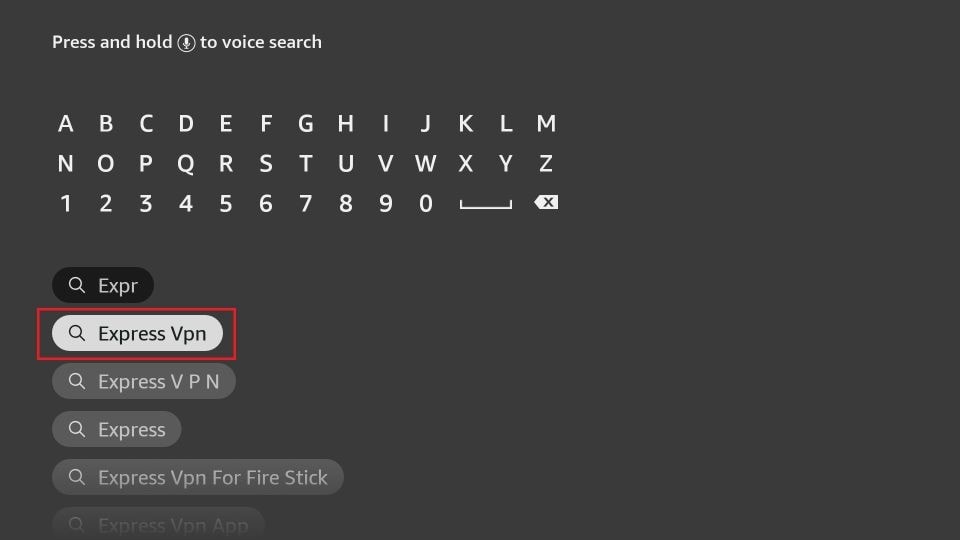 Step 4: Click Download to install the ExpressVPN app on Fire TV / Stick.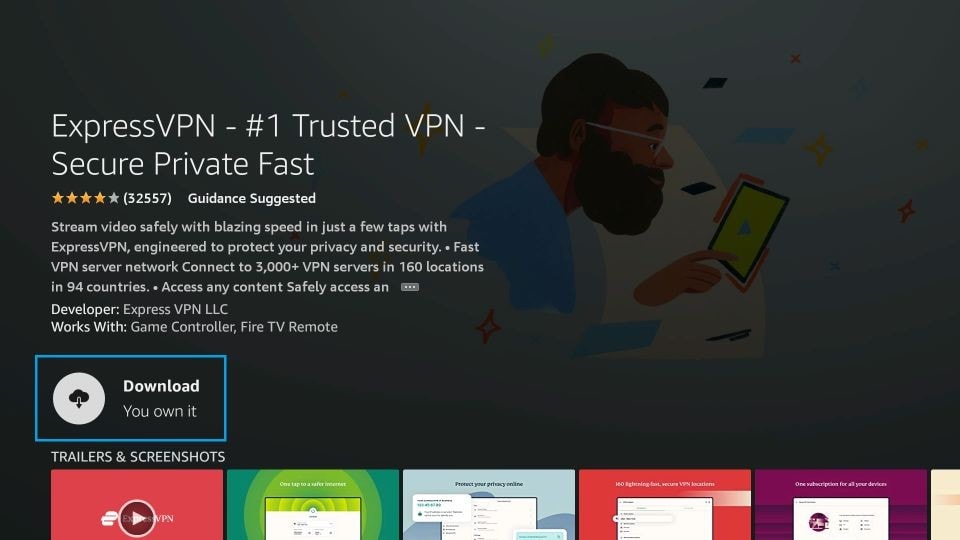 Step 5: Open the app and enter the login credentials that you created while buying the ExpressVPN subscription. Click Sign in.

Step 6: Click the Power icon to connect to a VPN server. That's all. Your connection is now secure with the fastest and best VPN for FireStick.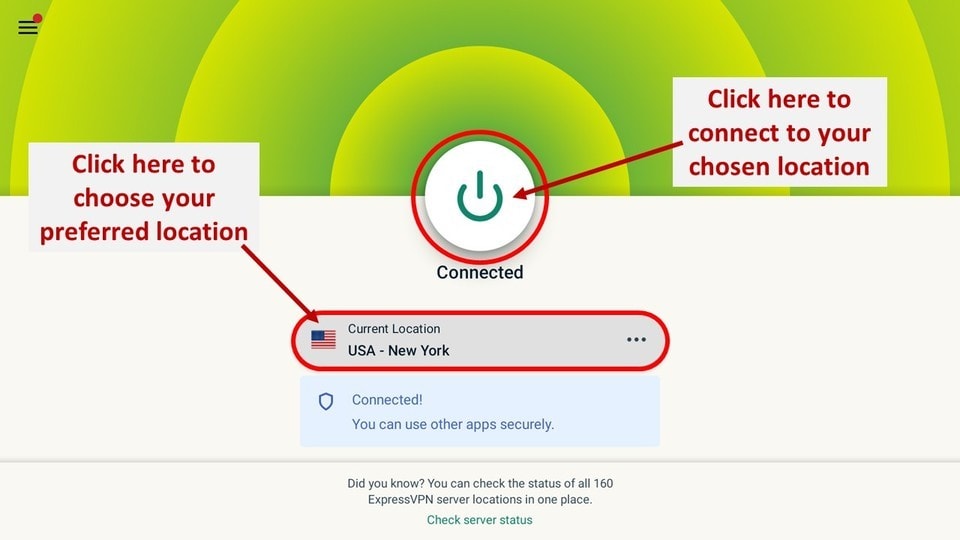 You can also read more detailed info on using ExpressVPN with Fire TV / Stick.
Wrapping Up
That's my list of the 10 best apps to watch anime on FireStick. I included these specific apps after careful research, considering factors like the available content, their usability, and their features. All of these apps let you watch your favorite anime content on your Five TV, whether it's a FireStick Lite, FireStick 4K, or Fire TV Cube. If you believe I missed any of the best anime apps for FireStick, please let me know in the comments below.
Related:
Legal Disclaimer - FireStickTricks.com does not verify the legality or security of any add-ons, apps or services mentioned on this site. Also, we do not promote, host or link to copyright-protected streams. We highly discourage piracy and strictly advise our readers to avoid it at all costs. Any mention of free streaming on our site is purely meant for copyright-free content that is available in the Public domain. Read our full disclaimer.
Disclosure - FireStickTricks.com is reader-supported blog. When you buy a product through links on our site, we may earn commission. Learn More