In this post, I will talk about the 10 best FireStick apps for Nursery Rhymes. The apps are compatible with all Amazon Fire TV products, including FireStick Lite, FireStick 4K, FireStick 4K Max, and Fire TV Cube. If you want the best apps to keep your toddlers happy as you work on other things around the house, keep reading. I have also listed 5 bonus third-party apps at the end.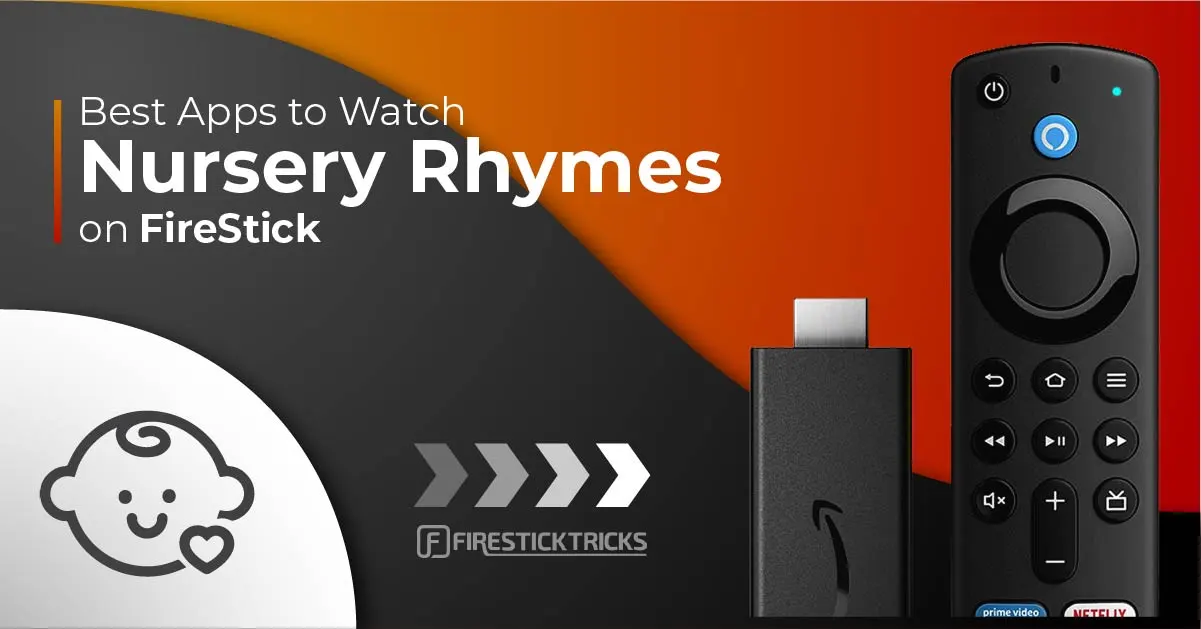 Nursery rhymes are a vital component in the development of children, benefitting preschoolers and older kids in several ways. These earworms and educational songs develop your child's language learning, reading, spelling, and literacy skills. Moreover, as the child rhymes the sounds, they recognize rhythm and language patterns and trigger memory.
In the past, you'd need to buy children's books or wait for a TV show to air for your child to learn these rhymes. Fortunately, technological developments have led to the rise of digital learning platforms, and preschool learning resources haven't been left behind. Today, you can install hundreds of free and paid apps on your home devices to benefit your child.
I have compiled a list of the 10 best FireStick apps for nursery rhymes to get you started. Some apps in this list are free to download and use, while others need a subscription to access exclusive content. So keep reading to discover the best nursery rhyme apps for your child.
Attention, FireStick Users!
Governments and ISPs constantly monitor your online activity, and accessing copyrighted content on your Fire TV Stick could lead to serious trouble. Currently, your IP is visible to everyone. I strongly recommend getting the best FireStick VPN to mask your IP address and securely stream your favorites.
I personally use ExpressVPN, the fastest and most secure VPN available. Not only is it easy to install on any device, it comes with a risk-free 30-day money-back guarantee. Plus, if you're not 100% satisfied, you can always get a refund. ExpressVPN is currently also offering a whopping 3 extra months free on their annual plan!
Read: How to Install and Use Best VPN for FireStick
Best FireStick Apps for Nursery Rhymes
The following are the top ten picks for the best FireStick apps for nursery rhymes:
1. CoComelon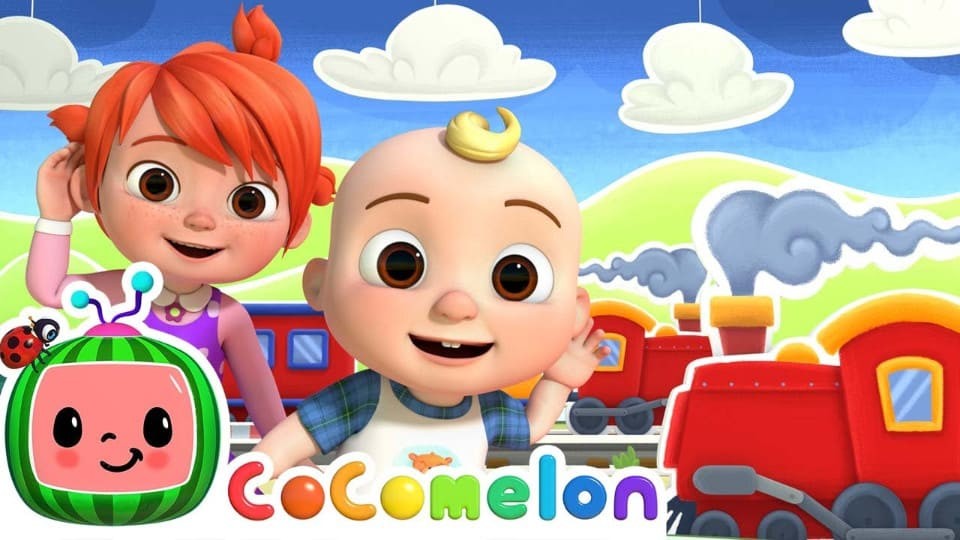 CoComelon is a popular app offering educational songs and nursery rhymes for preschoolers. The songs and rhymes revolve around JJ, a preschooler, his siblings, parents, grandparents, and friends who play, explore and learn through daily activities. Your toddlers will love the 3D animations, familiar nursery rhymes, and original earworms created by child development experts and team CoComelon.
These rhymes help children learn letters, pronunciation, numbers, animal sounds, colors, and other cognitive abilities. Moreover, young ones learn social skills through JJ's relationship with his siblings and preschool friends, including his African American friend Cody, Nina, Hispanic, and Cece, Asian. The app is a wholesome resource for toddlers' physical, social, and emotional development.
CoComelon is officially available on the Amazon App Store for access on your FireStick. You can access content in several ways, including:
Through an Amazon Prime Video membership
Watching on Netflix with a subscription
Watching on Hulu with a subscription
Watching for free with The Roku Channel app
Watching for free with HappyKids.tv app
You can also access limited CoComelon content on its official YouTube channel on your FireStick.
How to Install & Watch CocoMelon on FireStick
2. Do You Like Broccoli Ice Cream & More Kids Songs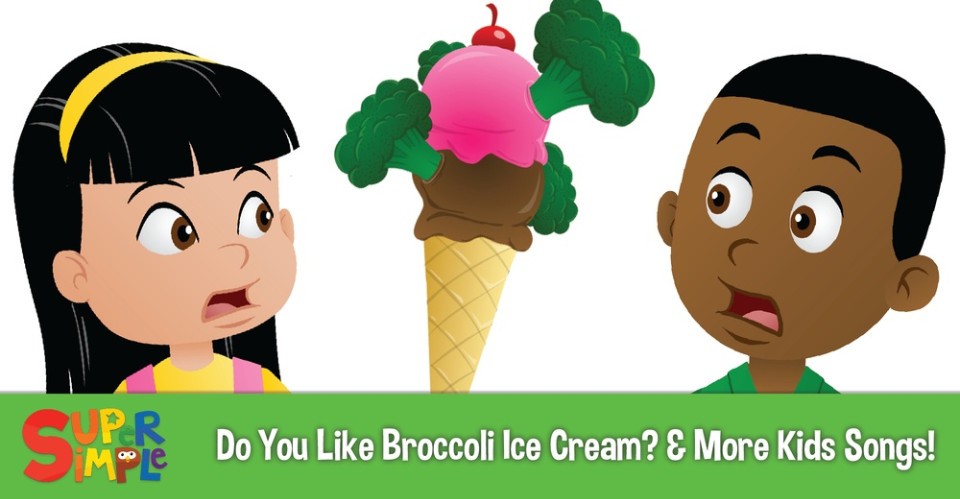 Do You Like BroccoliI Ice Cream 7 More Kids Songs is a premium collection of exciting nursery rhymes that kids enjoy? The songs are catchy, silly, repetitive, and super simple. Toddlers and preschoolers learn different foods and how to express a liking or dislike of food. Besides the food-related melodies, little ones will enjoy popular nursery rhymes like Itsy Bitsy Spider, Walking in the Jungle, and Who Took The Cookie.
This app is compatible with all Amazon Fire TV devices. There are various ways to access the app's content on your FireStick. These ways are:
Through an Amazon Prime Video membership
Rent the video for 30 days for $ 1.99
Buy the video in HD at $4.99
Broccoli Ice Cream & More Kids Songs is only available in English.
How to Watch Broccoli Ice Cream & More on FireStick
3. Chuchu TV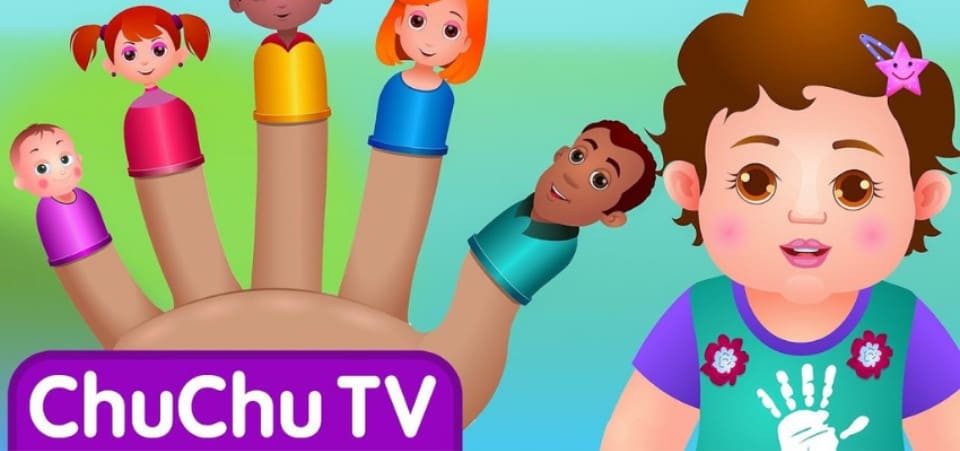 Like its CoComelon counterpart, ChuChu TV started as a YouTube channel offering educational and fun content for young children. The Indian enterprise comprises eight channels airing kid-friendly content such as nursery rhymes, stories, surprises, animations, and fun activities. ChuChu TV app was founded on the YouTube channel characters and stories and is available on popular app stores, including the Amazon App Store.
This app is free to download and use on your FireStick and other compatible devices. Children have a lot to learn from the characters through nursery rhymes, colors, sounds, numbers, shapes, and social interactions. Moreover, the user interface is straightforward, kid-friendly, and eye-catching.
ChuChu TV is available in several languages, including English, Portuguese, and Spanish. The following unique characteristics make the app stand out as one of the best FireStick apps for nursery rhymes:
It is compatible with all Amazon Fire TV products
The app features lyrics on the screen, helping your kids sing along to rhymes
It offers a vast collection of familiar nursery rhymes, often with a great twist
How to Install ChuChu TV on FireStick
4. LooLoo Kids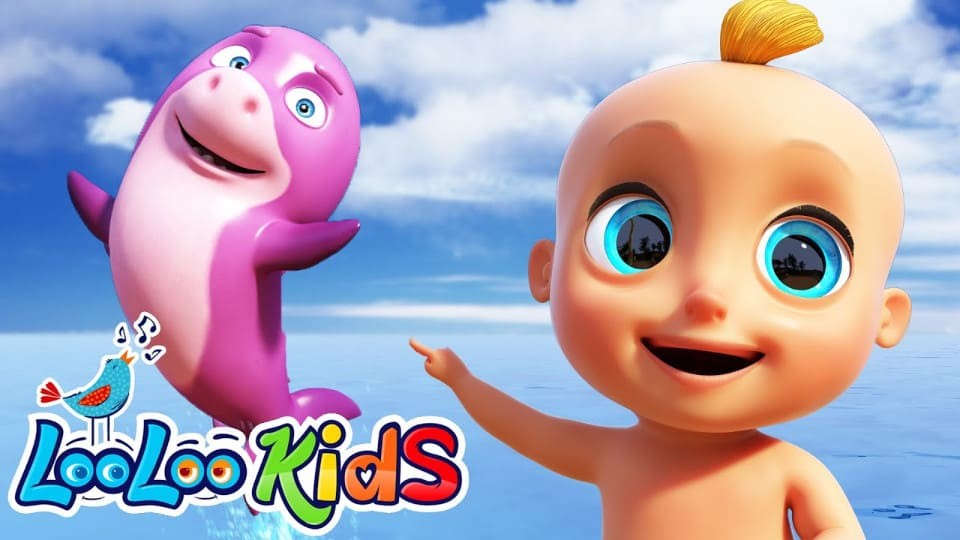 LooLoo kids is yet another nursery rhyme app born from a YouTube channel. It is home to endless toddler edutainment, including nursery rhymes, magic fairy tales, and musical originals. In addition, your kids will enjoy the adventures of Jonny and Friends, the Magic Fairy Tales Collection, and Lea and Pop, learning through laughter, vibrant colors, and dance.
The app is subscription-based, offering exclusive clients to Amazon Prime Video members at $0.99 per episode and $19.99 per season. You can also access edutainment on subscription streaming services, including Netflix, Apple TV+, and Kidoodle TV. Additionally, several platforms provide free episodes of the show, including YouTube, Tubi, and Pluto TV.
It offers nursery rhymes and kids' songs that help preschoolers learn language patterns, sounds, counting, the alphabet, and colors.
How to Install & Use LooLoo Kids on FireStick
5. Lea and Pop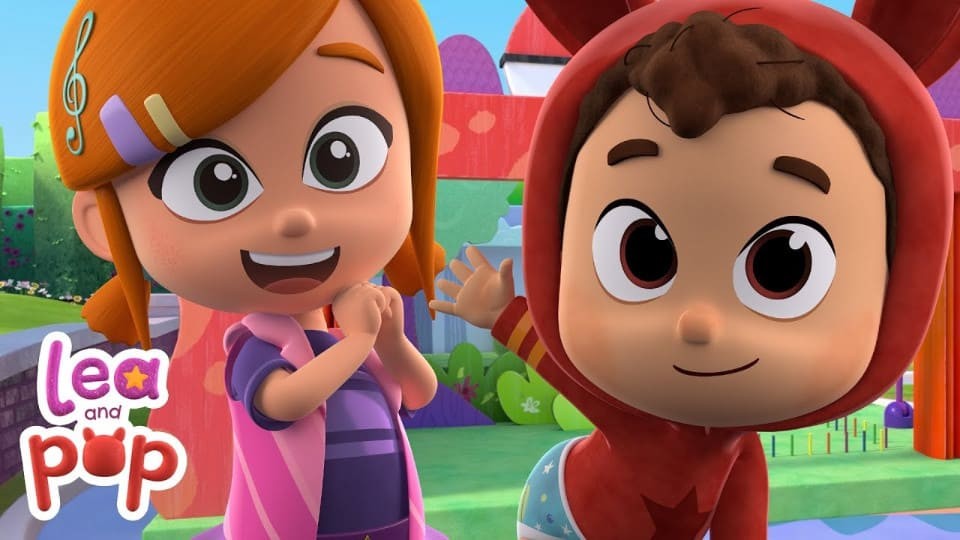 Lea and Pop is one of the most popular musical edutainment platforms for introducing your preschoolers to rhymes and songs. The app takes children through the life of Lea, a five-year-old girl who loves dancing and music, and her brother Pop, a one-year-old who is clumsy, playful, and curious. Their adventures teach toddlers good habits, dancing, words, numbers, colors, notes, and emotions.
It is a fun and exciting rollercoaster, with Pop dressing like animals and playing musical instruments alongside his musical toys. These musical toys include Bongo the hippopotamus, CoCopiano the crocodile, Patty the duck, and Moon and Ringo, frog and toad.
The app is free to download and use on your FireStick, has a straightforward user interface, and is kid-friendly. In addition, you don't need an internet connection all the time for it to work because it works offline. Lea and Pop is a globally popular nursery rhymes app. It supports nearly 20 languages, including Arabic, Japanese, Italian, Hindi, French, German, and more.
How to Install & Use Lea and Pop on FireStick
6. Groovy The Martian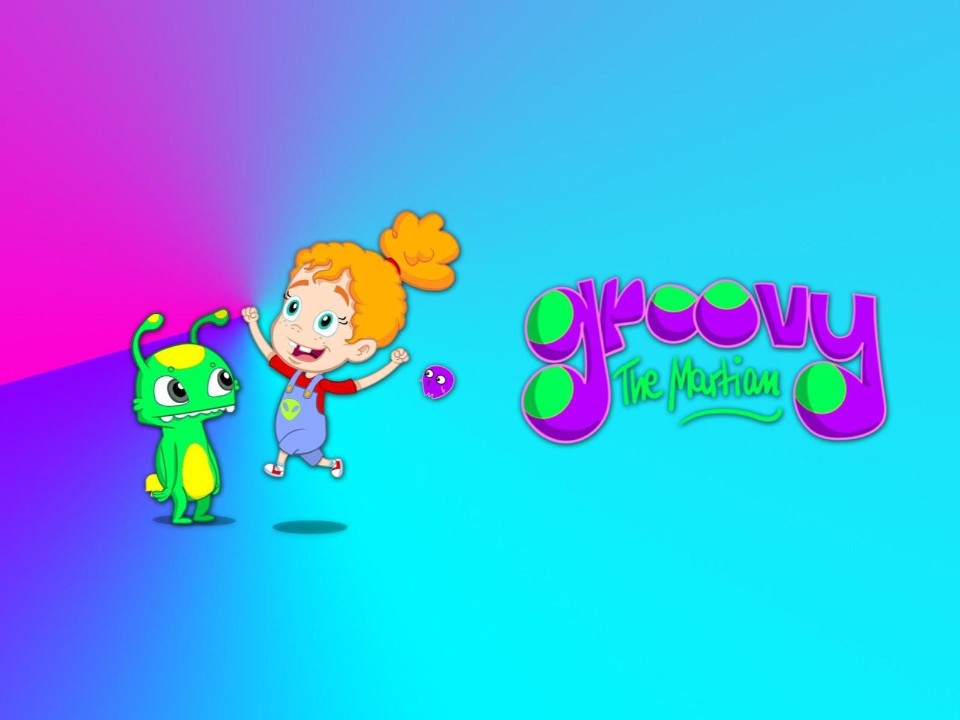 Groovy the Martian introduces toddlers and preschoolers to exploration and learning through groovy nursery rhymes, popular kids' songs, and exciting cartoon characters. Your kids can learn from various topics, including respect for nature, cycling, nutrition, social skills, friendship, diversity, inclusion, and love for animals.
It's a premium app that requires the purchase of episodes or seasons. If you are an Amazon Prime Member, you can purchase one episode at $1.99 or a whole season at $39.99. The show's kid-friendly content reinforces what the kids learned in school. Groovy the Martian is currently available in English only.
How to Install & Watch Groovy the Martian on FireStick
7. Pinkfong and Baby Shark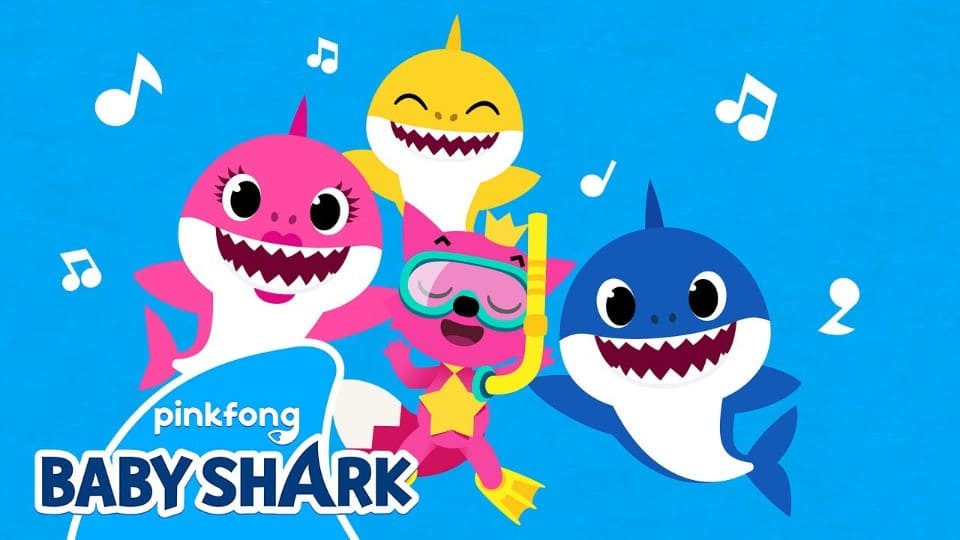 Baby Shark is a household name in most families with toddlers, thanks to the catchy themes and rhymes that little ones can sing along to. The Pinkfong and Baby Shark FireStick app is home to Baby Shark and hundreds of other popular nursery rhymes, stories, and educational videos. In addition, its collection of musical scores is an excellent way to introduce toddlers to the world through exploring nature, fun activities, and daily habits.
Pinkfong and Baby Shark is free to download and use on your FireStick, with no subscriptions nor in-app purchases. It is suitable for children of all ages as they follow the adventures of Pinkfong and Baby Shark in the ocean.
The app is an excellent edutainment platform, providing early childhood development skills and knowledge about healthy habits, reading, words, numbers, storytelling, planets, nature, color, and art.
How to Install & Use Pinkfong and Baby Shark on FireStick
8. Nursery Rhymes and Kids Songs By Little Baby Bum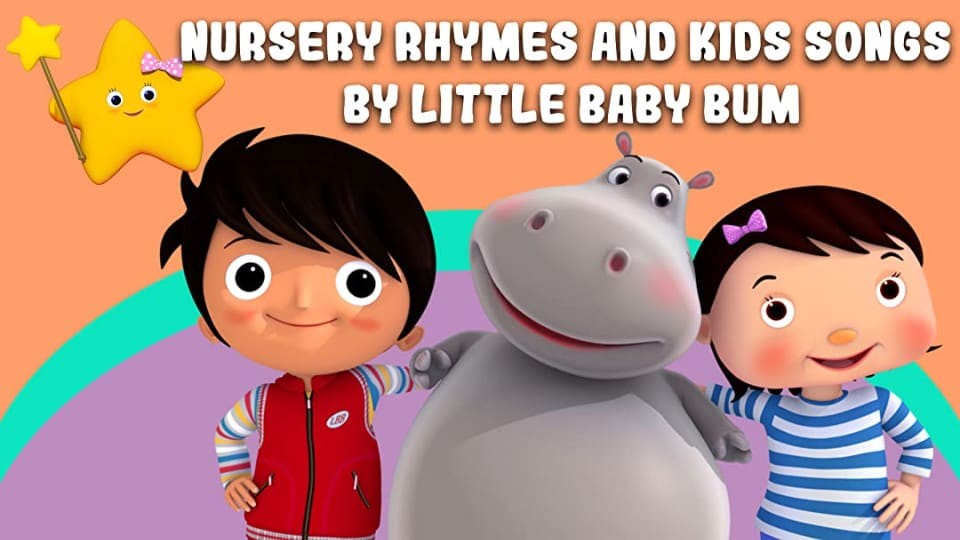 The Nursery Rhymes and Kids Songs by Little Baby Bum is suitable if you are looking for a nursery rhyme collection with popular kids' songs. This collection contains popular toddler rhymes that introduce the little ones to sounds, counting, phonics, and more. Here is a list of songs you'll find in this app:
Wheels on the Bus
Twinkle Twinkle Little Star
One Two Buckle My Shoe
ABC Phonics Song
Baa Baa Black Sheep
Finger Family
Ten In The Bed
Five Little Monkeys
Three Little Kittens
London Bridge is Falling Down
How to Install & Watch Nursery Rhymes by Little Baby Bum on FireStick
9. Mother Goose Club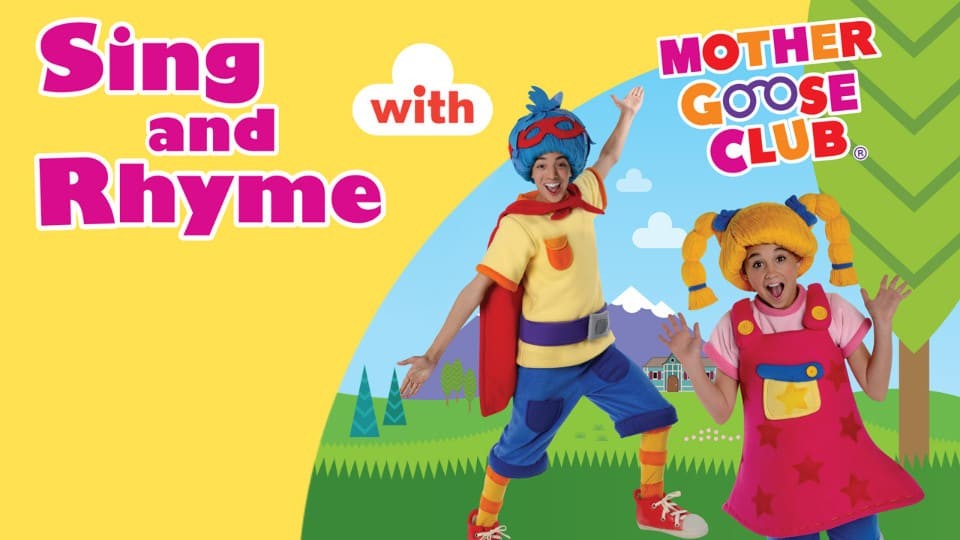 Mother Goose Club invites preschoolers to experience the world of Mother Goose, consisting of six characters: Jack, Eepp the mouse, Little Bo Peep, Teddy Bear, Mary, and Baa Baa Sheep. This educational series program contains catchy nursery rhymes accompanied by colorful animated videos. Young ones will enjoy the adventures, sing-alongs, dances, and fun activities the six characters engage in.
It is an award-winning program partnered with Amazon Prime Video, Netflix, YouTube, and other streaming and media platforms to bring educational videos and songs to kids globally. Popular nursery rhymes in this collection include If Your Happy and You Know It, Row Row Your Boat, Dinosaur Stomp, Five Little Monkeys, and Head Shoulder Knees and Toes. Your kids can watch the program on FireStick via Ameba on Amazon Prime Video at $3.99 per month, Netflix, and YouTube.
How to Install Mother Goose Club on FireStick
10. Kids Preschool Nursery Rhymes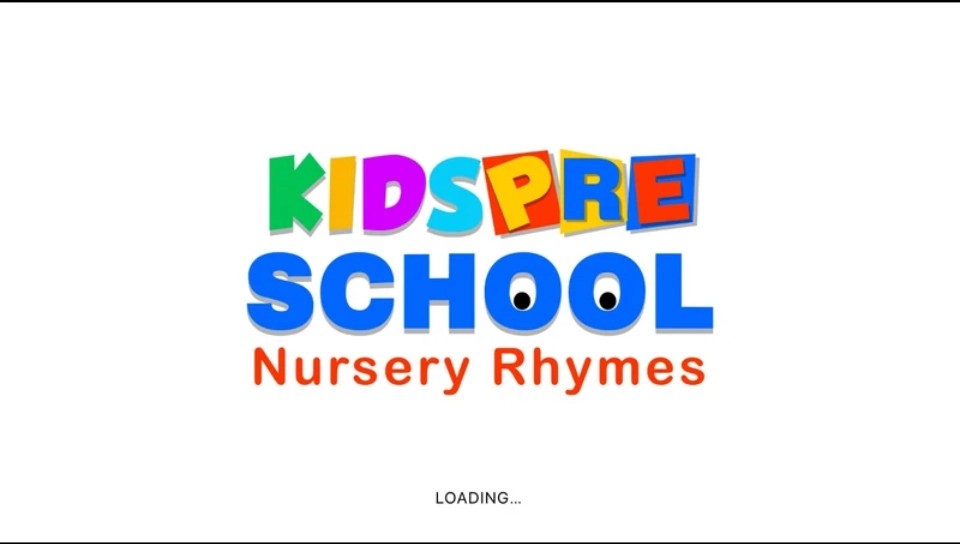 Kids Preschool Nursery Rhymes is a free app made especially for preschoolers. It instills learning skills in your toddlers, including ABCs, 123s, shapes, and colors. With a collection of popular nursery rhymes accompanied by catchy videos and lyrics, this app will stimulate a child's brain and help them develop the necessary cognitive and physical skills.
The app is popular among parents, teachers, and homeschooling experts as it is an excellent resource for introducing preschoolers to the world. Features that make it stand out include a kid-friendly user interface, high-quality videos, and catchy nursery rhymes.
How to Install & Use Kids PreSchool Nursery Rhymes
5 Best Third-Party Apps For Nursery Rhymes
The Amazon App Store is home to numerous apps for kids' entertainment. However, if you want to open up your FireStick for more entertainment unavailable in the official store, there are many suitable third-party apps. Here's a list of the five best third-party apps for nursery rhymes.
Legal Disclaimer: This tutorial is purely educational. FireStickTricks.com doesn't own, host, operate, resell, or distribute any streaming apps, addons, websites, IPTV or services. The page contains some unverified services, and we are not certain whether they hold legal licenses to distribute the content. FireStickTricks.com does not verify the legality of each app/service in all regions. Do your due diligence if you use any of the unverified apps/services, and stream only content that is available in the public domain. The end-user shall be solely responsible for the media accessed.
1. Cinema HD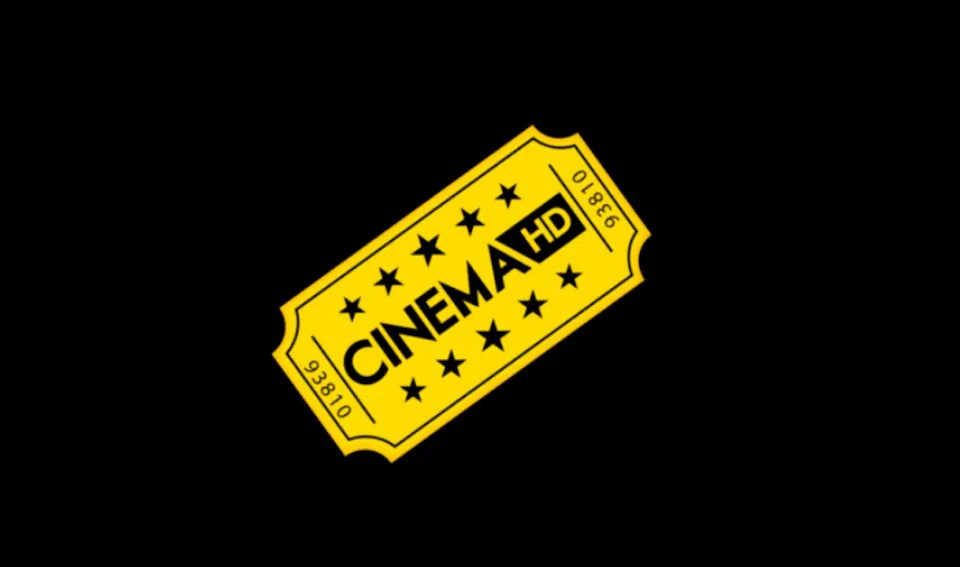 Cinema HD is one of the most popular online streaming applications, letting you stream movies, shows, and video-on-demand (VOD) content in excellent quality. The app provides high-quality and stable streams from internet links and movie databases. In addition, you can search for whatever VOD content you want to watch, including animated shows, kids' songs, and nursery rhymes.
To download Cinema HD on your FireStick, you'd need to sideload it using the downloader app. Check out our detailed guide on how to install Cinema HD on FireStick.
2. Bee TV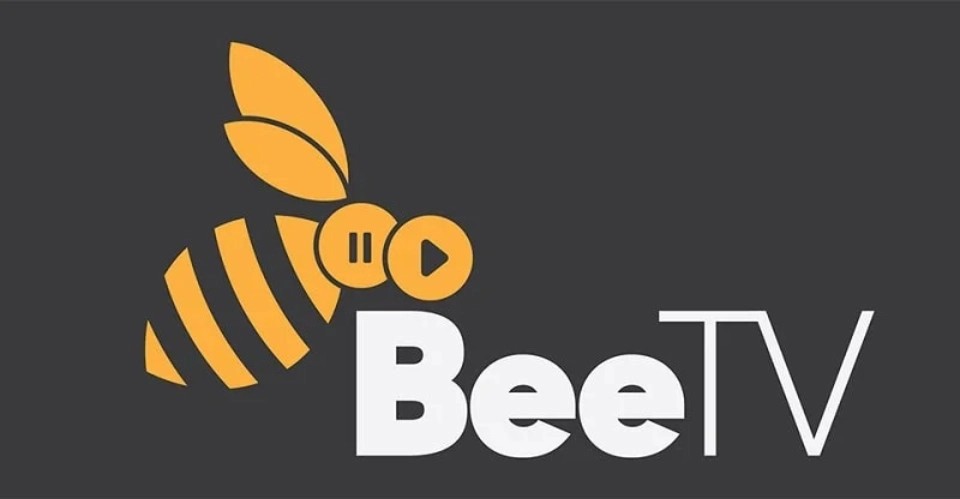 Bee TV is a popular streaming application compatible with FireStick, Android devices, Windows, and iOS. You can stream movies, TV shows, and kid-friendly content like animated videos and nursery rhymes in high quality for free. Moreover, you can use a Debrid account to stream excellent quality streams exclusively.
It has a straightforward user interface and is FireStick remote-friendly, making your streaming experience hassle-free. In addition, the app supports Trakt TV to help you organize your shows and sync the viewing history.
3. Tea TV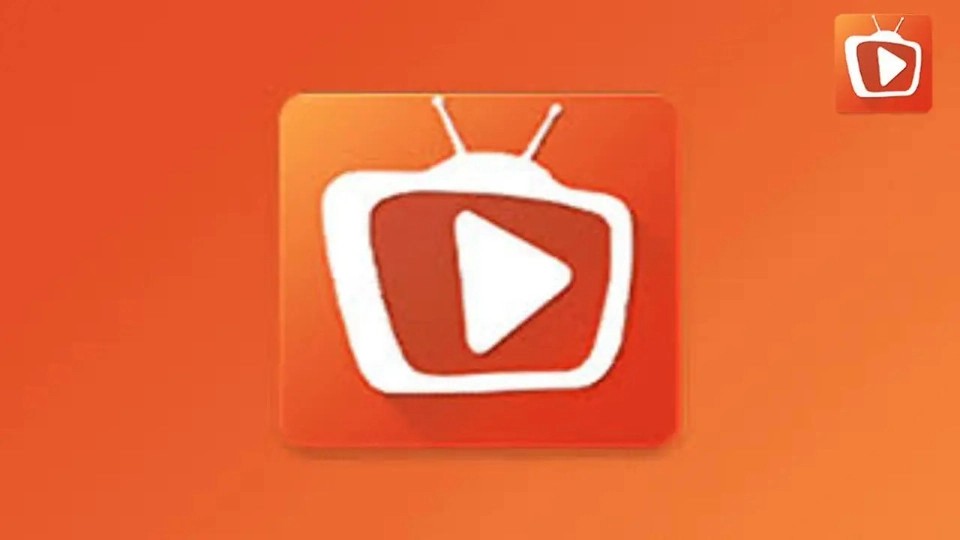 Are you looking for an application that lets you stream content online or download to watch it on your device? Tea TV might be what you are looking for. The app is home to high-quality hottest and latest films, family shows, kids' content, and more. The streams are in HD, and the user interface is simple for easy navigation.
Installing Tea TV on FireStick is not hard because you only need an APK link to input into the downloader app. Tea TV is undoubtedly one of the best FireStick apps for nursery rhymes and kids' videos.
4. CyberFlix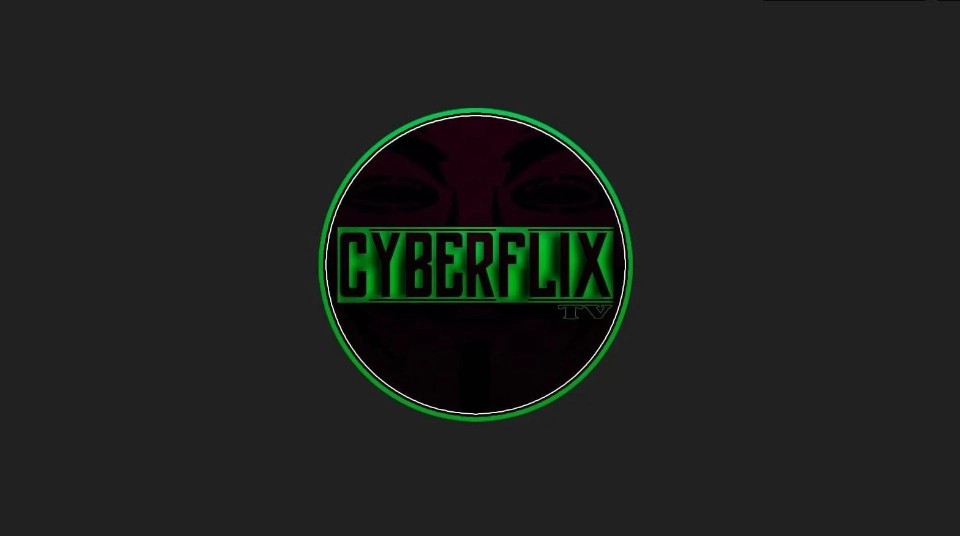 CyberFlix is yet another FireStick third-party app for nursery rhymes, kid's entertainment, popular movies, and TV shows. It supports hundreds of resolvers to avail high-quality streams for whatever content you want to watch. Additionally, it integrates with Real- Debrid to let you stream high-quality streams exclusively.
The app has a user-friendly and professional user interface for seamless navigation. In addition, the Trakt TV integration makes it easy to organize your watch history to retrieve unfinished shows easily.
5. Kodi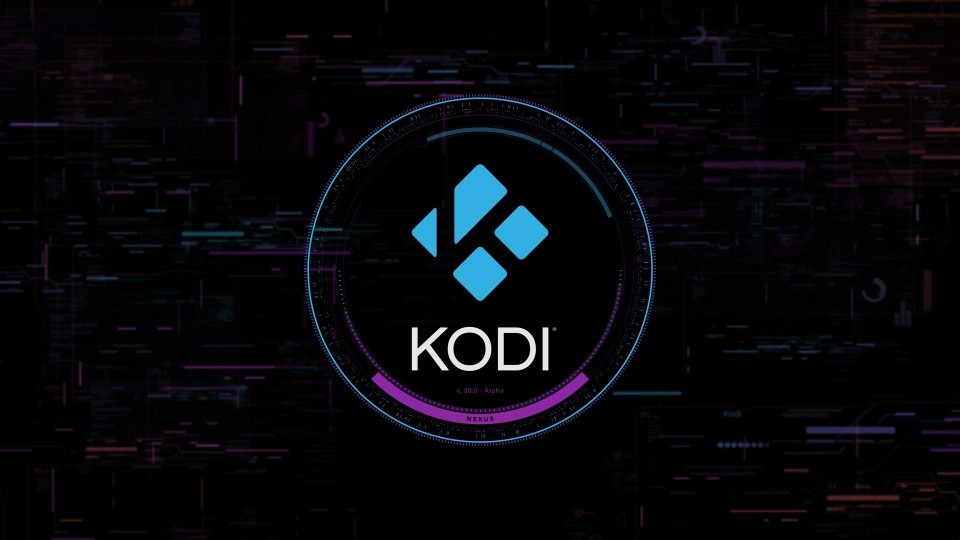 Kodi is an exceptional media player that lets you access different content on your FireStick for free. The application houses a wide range of add-ons dedicated to certain content. If you are looking for a third-party app to let you stream popular kids' songs, nursery rhymes, and educational videos, Kodi is a perfect option.
Popular kid's content Kodi add-ons include Kids Nation, Pippy's Beats, Kids Tube, Turtle Diary, and Binky TV. If you haven't installed Kodi on your FireStick, go over our guide to installing Kodi on FireStick.
Your FireStick / Fire TV is now all ready to stream your favorite content. However, before you start, I would like to warn you that everything you stream online is visible to your ISP and Government. This means, streaming free movies, TV shows, Sports might get you into legal trouble. 
Thankfully, there is a foolproof way to keep all your streaming activities hidden from your ISP and the Government. All you need is a good VPN for Fire Stick. A VPN will mask your original IP which is and will help you bypass Online Surveillance, ISP throttling, and content geo-restrictions.
I personally use and recommend ExpressVPN, which is the fastest and most secure VPN. It is compatible with all kinds of streaming apps and is very easy to install on Fire TV / Stick.
We do not encourage the violation of copyright laws. But, what if you end up streaming content from an illegitimate source unintentionally? It is not always easy to tell the difference between a legit and illegal source.
So, before you start streaming on your Fire Stick / Fire TV, let's see how to use ExpressVPN to keep your streaming activities hidden from prying eyes.
Step 1: Subscribe to ExpressVPN HERE. It comes with a 30-day money-back guarantee. Meaning, you can use it free for the first 30-days and if you are not satisfied with the performance (which is highly unlikely), you can ask for a full refund.
Step 2: Power ON your Fire TV Stick and go to Find followed by Search option.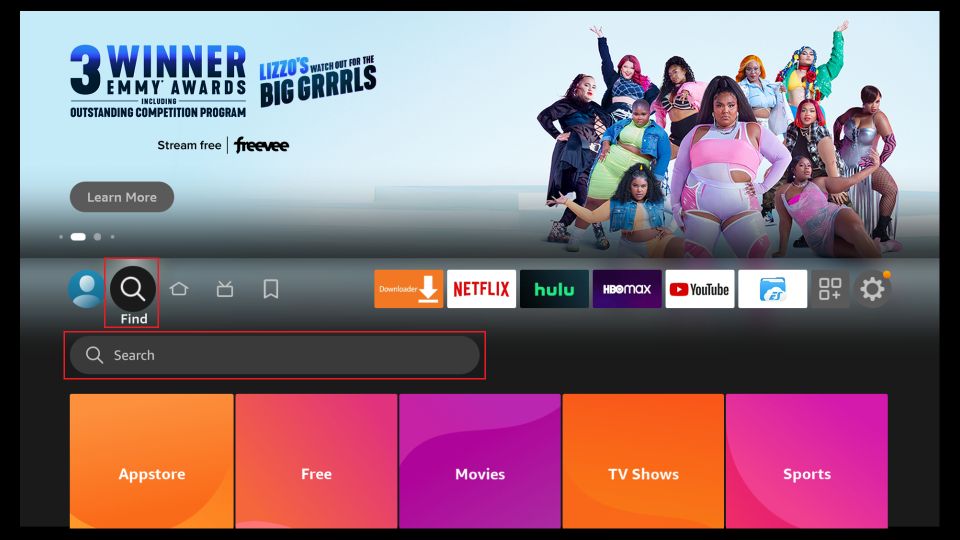 Step 3: Now type "Expressvpn" (without quotes) in the search bar and select ExpressVPN when it shows up in the search results.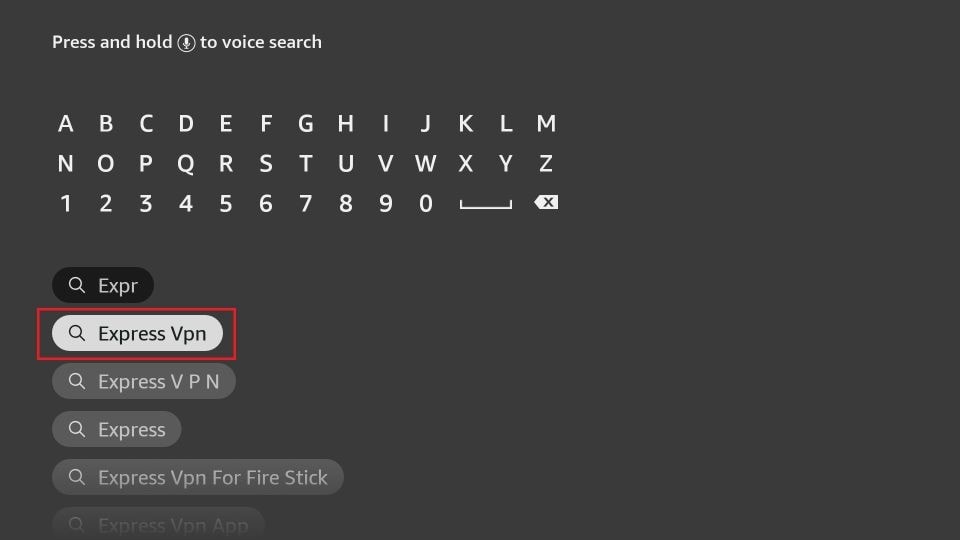 Step 4: Click Download to install the ExpressVPN app on Fire TV / Stick.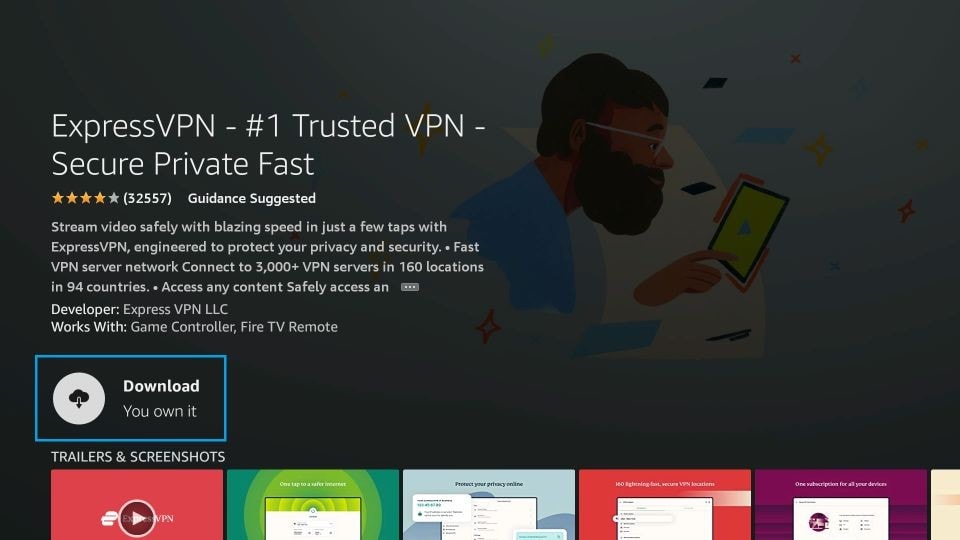 Step 5: Open the app and enter the login credentials that you created while buying the ExpressVPN subscription. Click Sign in.

Step 6: Click the Power icon to connect to a VPN server. That's all. Your connection is now secure with the fastest and best VPN for FireStick.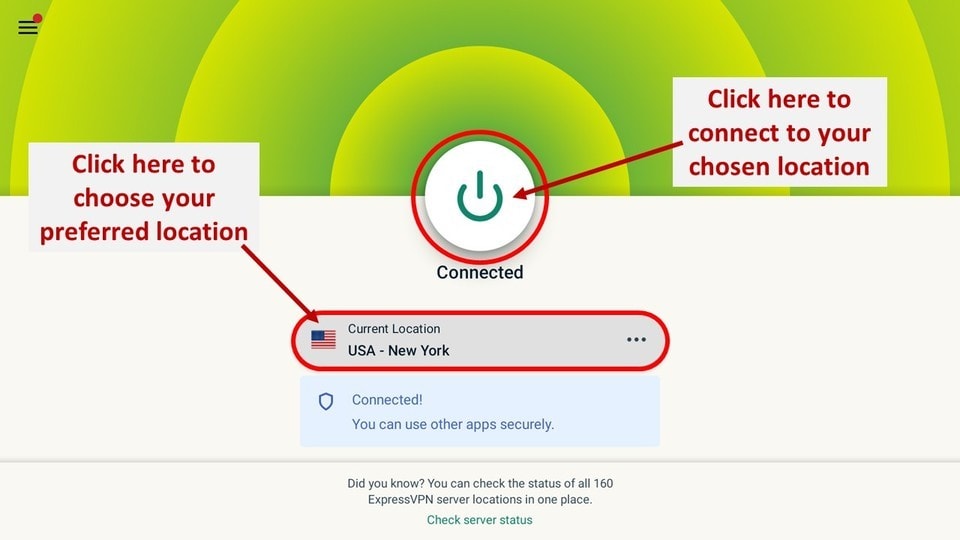 You can also read more detailed info on using ExpressVPN with Fire TV / Stick.
Winding Up
There is a lot of kid-friendly content to stream on your FireStick, and this list of the 10 best FireStick apps for nursery rhymes is proof. Whether you are looking for videos to keep your toddler busy while working on other chores or a program to stimulate your kid's cognitive abilities, you can find a suitable match from these apps. Some are free to download and use, while others need a subscription or access through premium streaming services. Choose what suits your budget, your kid's needs, and your preferences.
Related:
Legal Disclaimer - FireStickTricks.com does not verify the legality or security of any add-ons, apps or services mentioned on this site. Also, we do not promote, host or link to copyright-protected streams. We highly discourage piracy and strictly advise our readers to avoid it at all costs. Any mention of free streaming on our site is purely meant for copyright-free content that is available in the Public domain. Read our full disclaimer.
Disclosure - FireStickTricks.com is reader-supported blog. When you buy a product through links on our site, we may earn commission. Learn More