In this post, I will tell you how to prevent buffering on Typhoon TV, Titanium TV, CyberFlix TV, CatMouse APK, UnlockMyTV, Tea TV, and other such third-party streaming apps. I will be performing all the steps on a Firestick, however, you can apply the same on other devices too such as Android smartphones, Android TV Boxes, etc.

Buffering is a known problem with free on-demand, streaming apps for FireStick. It is needless to say that constant buffering can completely ruin your streaming experience.
I have noticed and have also been hearing more about buffering issues with these apps than before. Therefore, I decided to put together some of the most common practices that have helped me stop or mitigate the buffering challenge the third-party apps face.
The solutions provided in this post also work on Cinema HD APK. However, we also have a dedicated troubleshooting guide on how to fix buffering on Cinema HD.
Why Free Streaming Apps Buffer So Much?
The reason is quite simple though. In fact, there are two primary reasons.
Reason 1: ISPs often block streams originating from the popular third-party apps. They also tend to slow down internet traffic from these streaming applications. This practice is popularly referred to as Internet Throttling.
ISPs can easily identify which apps you are using and which servers you are connecting to. It is likely that the ISPs have flagged certain apps and servers and whenever they see the surge in the traffic to these sources, they temporarily cut down the internet bandwidth.
Internet throttling is more common than we know. And, it is one of the biggest reasons why third-party apps like these buffer so much.
Reason 2: A lot of people are using free apps and most of them are logged in at the same time as you. As a result, the free servers from which these apps pull the free streams get jammed up due to millions of playback requests.
The streaming links are coming from free sources. The apps earn money by the way of advertising. However, it seems they either do not have enough money for proper upkeep and maintenance of the servers to keep up with such a large number of requests or they don't care enough to provide quality service.
When there are so many requests to handle with limited system resources, buffering issues are bound to happen.
Fortunately, there are ways to optimize your FireStick and minimize buffering issues with third-party apps. That's what we are going to discuss next.
How to Fix buffering on Titanium TV, CyberFlix, CatMouse, Typhoon TV APK
I have named some of the most popular apps in the heading. However, the solutions I am going to provide below work on any app that streams movies, shows, and other types of on-demand content.
1. Use a VPN – Avoid Internet Throttling
Using a VPN is one of the best ways to avoid streaming issues with free streaming APKs.
It is a known fact that your ISP throttles internet speed when it detects streaming activities. Furthermore, many ISPs are actively blocking streaming requests especially from third-party apps like Typhoon TV, Tea TV, CyberFlix TV, CatMouse APK, etc.
With a VPN, you mask your IP address making it impossible for the ISP to detect your streaming activities.
I personally use ExpressVPN on all my devices, including FireStick, Android TV, Mobiles, and Computer.
ExpressVPN is the fastest VPN and allows a buffer-free, smooth streaming experience. It uses the most robust security protocols coupled with the Military-grade encryption technology.
You can use ExpressVPN on up to 5 devices with a single subscription.
ExpressVPN is currently offering an amazing deal. You get a 49% discount on its annual plan with 3 extra months of service. In addition, it has a 30-day, unconditional, money-back guarantee.
1. Click HERE to sign up for ExpressVPN
Now, go to your FireStick device and from the home screen, select the Search option in the upper-left area

2. Search for the ExpressVPN app for FireStick
Follow the simple online instructions and install the app on your device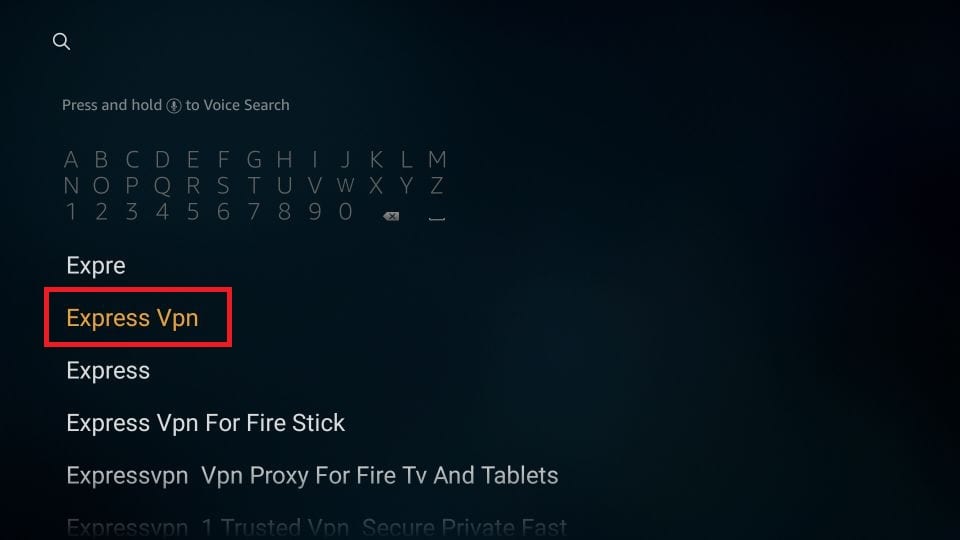 3. Sign in to ExpressVPN with the login credentials you created during signup

4. Connect to a fast and secure server and start streaming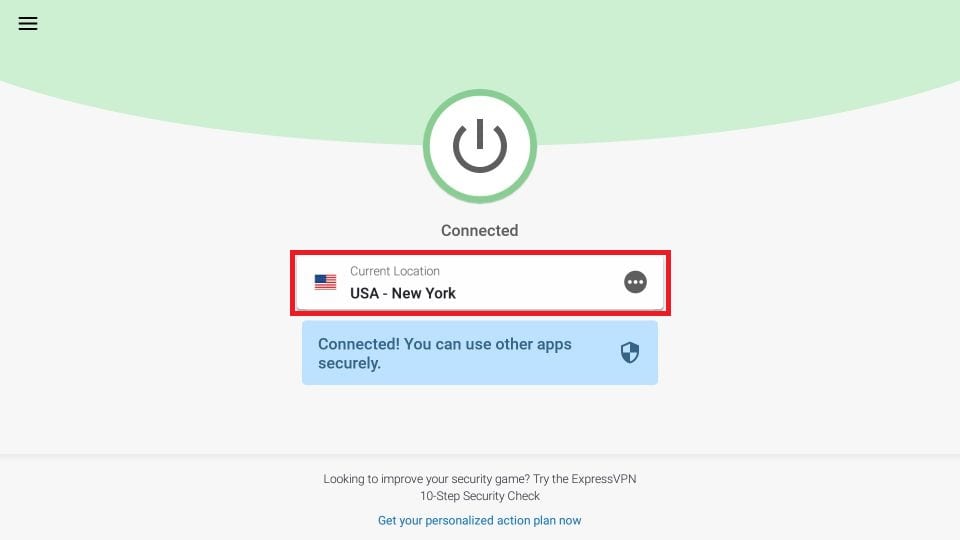 2. Clear Cache
All the apps you use on your FireStick tend to create a cache on the storage. The cache keeps building up and over time it takes up a large portion of your device's internal storage.
Large caches are known to interfere with the normal functioning of the streaming apps. Therefore, to avoid buffering issues, it is important that you keep clearing the cache from time to time (especially of the streaming apps like Typhoon TV, CatMouse, CyberFlix TV, etc.)
Here are the steps to delete cache on your Firestick:
1. Select Settings on the FireStick home screen
2. Open Applications

4. Click Manage My Applications

5. Click the app whose cache you want to delete

6. Click Clear Cache

3. Try different streaming links
Apps like Typhoon TV, CyberFlix TV, CatMouse, Titanium TV use the scraping technology to fetch streaming links from various servers.
You must have noticed that these apps line up multiple streams or links for the movie or episode you want to watch.
Remember that all links are not made equal.
Not every link will offer the same quality performance. And, how a link is performing (whether it is buffering or not), depends upon many factors such as, traffic to the server on which the link is hosted, the geographical location of the server, and the capacity of the server as well.
Thankfully, as I said, these APKs offer multiple links to choose from.
So, if you experience buffering problems with one link, exit the playback and try another link. It is likely that you will find a link that works without buffering problems.
4. Remove Unwanted Apps
Low device storage also causes buffering issues with the FireStick APKs.
FireStick has a storage capacity of 8GB out of which only 5-6 GB is available to you and the rest is allocated to the Fire TV OS.
Installed apps consume storage space faster than you realize. Therefore, it is a good practice to keep deleting the apps that you do not use any longer.
In fact, I recommend uninstalling the apps that you do not use very frequently. You can always install any app you want at any time later when you need it.
Here are the steps to uninstall apps on your device:
1. Press the Home key on your FireStick remote for about 5 seconds
The following window should pop up on your display
Click Apps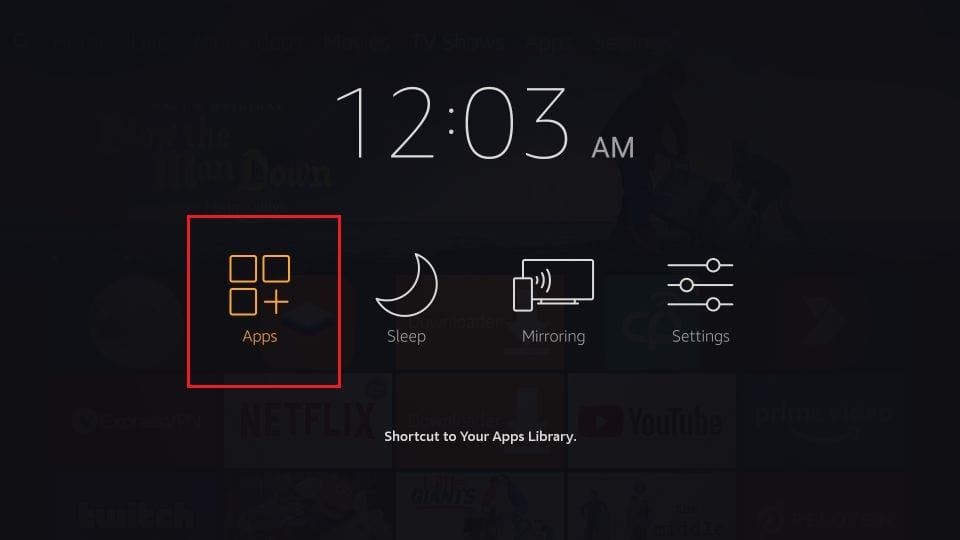 2. Use the navigation buttons on the remote to select the app you want to uninstall or remove

3. Now, press the menu button on the remote (it is the 3-line button)
The following popup menu appears in the bottom-right corner of your display
Click Uninstall

4. Click OK to confirm

5. Use Real Debrid
In one of the sections above, I told you how you can switch and try different links until you find the one that streams the video without buffering.
This technique works quite a few times. However, there are no guarantees.
Apps like Typhoon TV, Cyberflix TV, CatMouse, Titanium TV, generate free streaming links. The servers these links point to are often overburdened with millions of requests. Therefore, they tend to cause buffering issues during playback.
Therefore, I recommend using Real Debrid to stream with the premium links.
Real Debrid costs you less than $4.5 a month and offers premium and superior quality links. Real Debrid is one of the best options if you are looking for a buffer-free experience.
And, Real Debrid works with almost all the third-party, on-demand, streaming apps.
1. Click HERE to sign up for Real Debrid
2. Open the streaming app you plan to use (I am using CatMouse APK in this example; the steps may vary only slightly for other apps)
Click the 3-line menu in the top-left corner

3. Click Settings in this dropdown

4. Find the Real Debrid category on the next window
Click Login to Real Debrid

5. This window must appear where you will find the Real Debrid authorization code
Go to https://real-debrid.com/device
Log in with your Real Debrid account if needed
Enter this code to authorize

6. Back on the Typhoon TV app on your FireStick, you should now see Status: Logged in (or something like that depending upon the app you are using)

7. Open the movie or episode you want to watch. You should see dozens of premium links from Real Debrid now.
Wrapping Up
So, these are the solutions that have worked for me to stop buffering on Typhoon TV, Titanium TV, CyberFlix TV, CatMouse APK, UnlockMyTV, Tea TV on FireStick. If you have any tricks up your sleeve, feel free to share it with us via the comments section below.
Related:
Legal Disclaimer - FireStickTricks.com does not verify the legality or security of any add-ons, apps or services mentioned on this site. Also, we do not promote, host or link to copyright-protected streams. We highly discourage piracy and strictly advise our readers to avoid it at all costs. Any mention of free streaming on our site is purely meant for copyright-free content that is available in the Public domain. Read our full disclaimer.
Disclosure - FireStickTricks.com is reader-supported blog. When you buy a product through links on our site, we may earn commission. Learn More