In this guide, we will talk about the popular and best Terrarium TV alternatives for Fire TV Stick, Android TV Box, and Android smartphones. I will also link the FireStick installation guides for all of these apps so that you can get them without any hassles.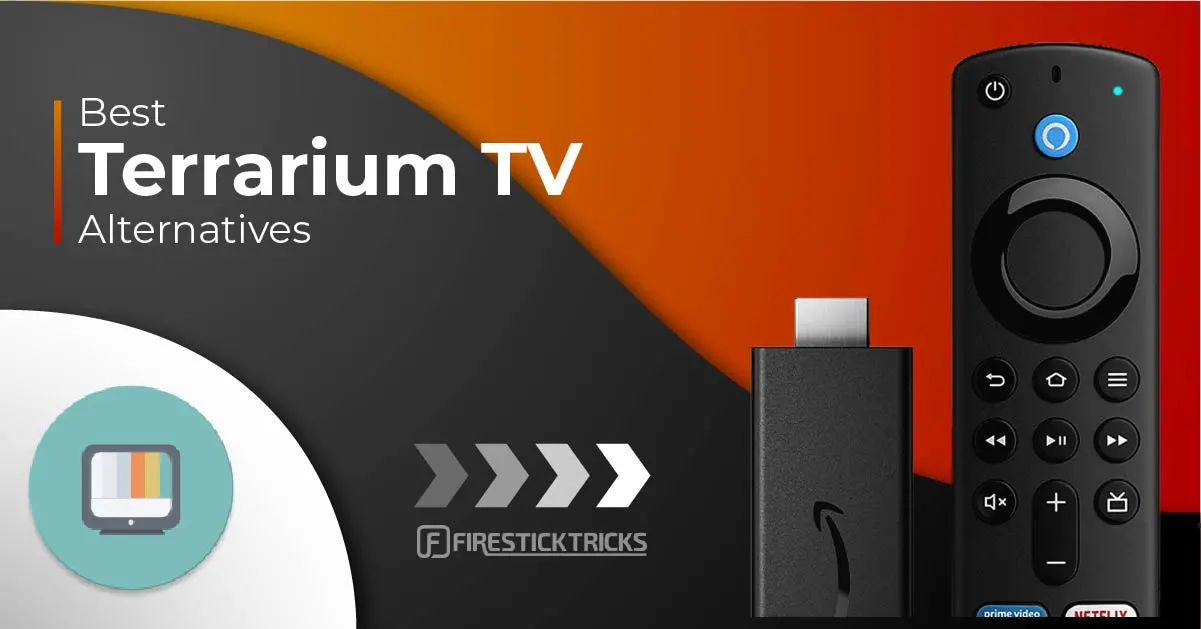 One of the most popular and the most trusted streaming apps, Terrarium TV has finally announced it is shutting down. The developers are no longer going to provide app support. That's sad news for the community of online streamers who relied heavily on Terrarium TV for their entertainment needs. Of course, I am a part of this community. I am very disappointed.
It's nothing new though. A lot of popular apps just snap out of business without any warning. But, we move on. Even with Terrarium TV gone, the FireStick users must not be left hanging out dry. You still have plenty of options to stream movies and TV shows on your device.
Recommended: If you are a Fire TV / Stick / Cube user, read how to jailbreak a FireStick to enjoy tons of free content.
Attention, FireStick Users!
Governments and ISPs constantly monitor your online activity, and accessing copyrighted content on your Fire TV Stick could lead to serious trouble. Currently, your IP is visible to everyone. I strongly recommend getting the best FireStick VPN to mask your IP address and securely stream your favorites.
I personally use ExpressVPN, the fastest and most secure VPN available. Not only is it easy to install on any device, it comes with a risk-free 30-day money-back guarantee. Plus, if you're not 100% satisfied, you can always get a refund. ExpressVPN is currently also offering a whopping 3 extra months free on their annual plan!
Read: How to Install and Use Best VPN for FireStick
Best Terrarium TV Alternatives
In this article, I am going to introduce you to some of the best alternatives to Terrarium TV. I am recommending these apps after personally testing and using them. I hope you will find a viable replacement to Terrarium TV in one of these options I have listed here.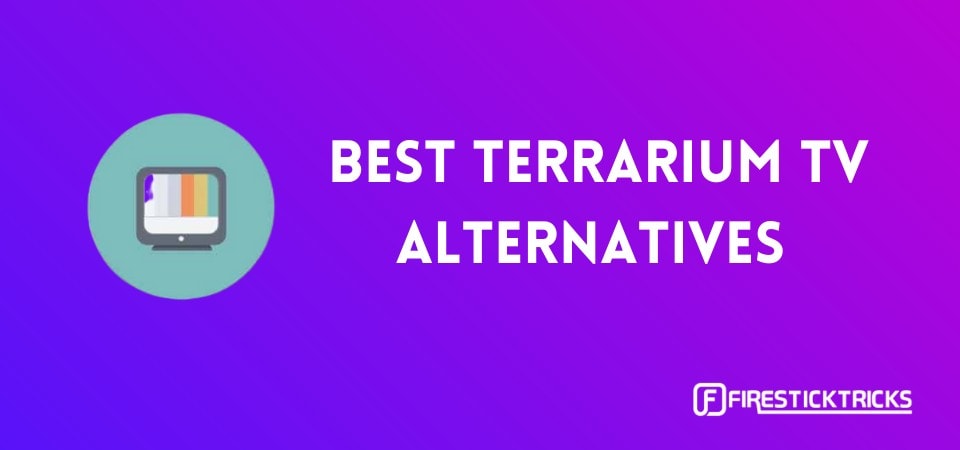 Legal Disclaimer: This tutorial is purely educational. FireStickTricks.com doesn't own, host, operate, resell, or distribute any streaming apps, addons, websites, IPTV or services. The page contains some unverified services, and we are not certain whether they hold legal licenses to distribute the content. FireStickTricks.com does not verify the legality of each app/service in all regions. Do your due diligence if you use any of the unverified apps/services, and stream only content that is available in the public domain. The end-user shall be solely responsible for the media accessed.
1. Cinema APK
Cinema APK, formerly known as HDMovies, has been around for a few months and now it is one of the most popular on-demand apps to watch movies and TV shows. Even if Terrarium TV had still been alive today in its full glory, Cinema APK must have given it run for its money. When I first ran into this app, I knew it had the making of becoming popular. The app runs nearly error-free, fetches dozens of working streams, and offers top-notch streaming quality.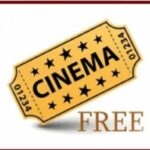 It's been a while since Terrarium TV was officially shut down and if you are still seeking apps like it, Cinema APK is the one you would want to consider the first. Just like Terrarium TV, Cinema APK is a content aggregator that doesn't host any content of its own and still gives you access to an enormous library of movies and TV shows. It pulls streaming links from multiple servers and lines them up for you to pick and stream.
Even though the app gets quality links, things could get even better if you integrate your Real-Debrid account with it. Real-Debrid will ensure more full HD streams and healthier links.
Cinema APK has kept the interface to minimal. So, don't expect a much visual appeal. But, if you are looking for an on-demand app that does its core job (letting you watch movies and shows) well, this is a great option to consider.
How to install Cinema APK on FireStick
2. Titanium TV
Update: This app is currently unavailable, please try other streaming apps on this list.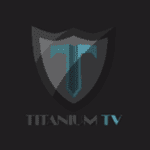 Titanium TV easily grabs the second spot among the best Terrarium TV alternatives for several reasons. For the starters, it is a Terrarium TV clone. It looks and functions exactly like Terrarium TV. This entertainment app has a huge catalog of movies and shows making it a perfect pick for binge watching. What impresses me, even more, is that it picks up the quality links from the web for the videos you want to watch.
Titanium TV offers integration with Real Debrid. Meaning, if you have a Real Debrid account, you get even better streaming options in full HD.  Titanium TV is incredibly easy to install on FireStick. And, it's easy to use too. Whether or not you have used Terrarium TV or any other such app, you will get around Titanium TV in minutes. The app is remote-friendly allowing smoother interaction on FireStick, Fire TV, Fire TV Cube and even Android TV Boxes.
How to install Titanium TV on FireStick
3. CyberFlix TV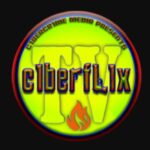 Just like Titanium TV, CyberFlix TV is also a clone of the discontinued Terrarium TV. While drawing comparisons, there was little to choose between Cyberflix TV and Titanium TV. However, I have noticed a bunch of times that Titanium TV pulls better quality links. But, the difference is only occasional and not necessarily decisive of choosing one over the other.
CyberFlix TV has a huge repository of on-demand videos, mostly movies, and TV shows. The content library is updated regularly to accommodate the new releases. The app's interface is the same as Terrarium TV's with the same set of options and menu items. All things considered, CyberFlix TV is a suitable replacement for Terrarium TV.
How to install CyberFlix TV on FireStick
4. CatMouse APK
CatMouse is one of the most impressive on-demand apps I have come across recently for FireStick. As you would expect, this app has an expansive library of movies and TV shows. From the latest episodes to the new movie releases, CatMouse gets you all. What's even better is that its library is continuously updated with the new episodes and movies.
The app also makes sure you have tons of top-quality streaming links. Select the content you wish to watch and it will line up several active streams in up to 1080p resolution. CatMouse also allows integration with Real Debrid. With that, you can treat yourself with even superior quality links.
With Trakt sign-in, CatMouse lets you sync your streaming activities across devices and platforms. You can also change the default video-player to the one you like if you don't like using the built-in player. All things considered, CatMouse is one of the best Terrarium TV alternatives.
5. UnlockMyTV
UnlockMyTV is another name in the streaming world which is making itself heard. As I write this, the app was only recently introduced. However, it is already being considered as one of the mainstream, on-demand apps; in the same league as Cinema HD APK, TeaTV, CyberFlix TV and others.
The massive collection of movies and shows makes sure you never run out of entertainment options. If you are a binge-watcher, UnlockMyTV is a perfect streaming app for you. When it comes to streaming quality, this app is at par with the other top Terrarium alternatives we have on this list. You are going to find dozens of high-quality streams for most movies and episodes. In addition, you may sign in with Real Debrid and gain access to the best streaming links on the web.
Trakt sign-in, backup options, genre-wise filters, and a bunch of other features make UnlockMyTV a viable entertainment tool. Go ahead and try it.
Install UnlockMyTV on FireStick
6. Kodi
Kodi is probably the most popular media player around. It had been the biggest contender of Terrarium TV. But, with the latter gone, there is no doubt that Kodi will emerge as the uncontested leader in the streaming world.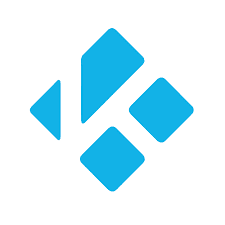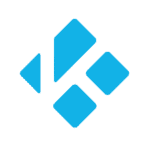 Unlike Terrarium TV or any other Android streaming apps, Kodi is far from the risk of being shut down or discontinued. Kodi does not rely on a single developer. It is an open-source app and anyone with the right knowledge can create a streaming add-on for it. There are hundreds of video addons for Kodi that let you watch shows, movies, sports, live TV and whatnot. Even if one developer decides to discontinue their addon, the others will continue providing services. Furthermore, new addons just keep coming every now and then.
So, even if Terrarium TV is soon going to be the past, there is always a future with Kodi. All you need to do is install Kodi on FireStick or any other compatible device and get started. Of course, you will need to get Kodi addons to stream movies, shows, etc. You may also install Kodi builds that come with several preloaded addons. If you haven't used Kodi yet, I recommend you give it a try. You might never need any other Android streaming app again. And before you ask, Kodi is a legal app and is also listed on official Google Play Store.
How to Use Kodi – Beginners Guide
7. TeaTV
TeaTV was probably released around the same time as Terrarium TV. However, evidently, Terrarium TV went on to become more popular than it. Yet, TeaTV was a widely used streaming app on the Android platform. I had used this app a while ago. But, because I had better alternatives in Terrarium TV and Kodi, I found no reason to revisit it.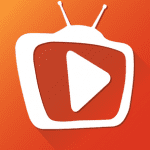 When I heard that Terrarium Tv was going away, I started looking for options and thought it would be a good idea to give TeaTV another chance. I wasn't disappointed and that's the least I can say. TeaTV always had a solid media library that easily rivaled Terrarium TV. But, it didn't have the most remote-friendly interface back then and I found it hard to use it on my FireStick. This time around though, it worked way better than before. It looks like TeaTV developers have been working hard to make the app more competitive.
If you have been a big fan of Terrarium TV, it might take you a bit to get adjusted to this app. But, I believe if the developers keep working on it, TeaTV might soon take the spot that Terrarium TV had claimed for so long.
How to install TeaTV on FireStick
8. Morph TV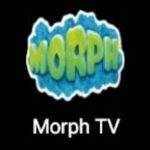 There is a decent chance that you may not have heard of Morph TV yet. It is a fairly new Android streaming app and I stumbled upon it only a few weeks ago. I liked this app for a variety of reasons. Besides the decent media library, Morph TV has to offer, I am also impressed with the quality of the streamable links this app fetches. With Terrarium TV going out of business, Morph TV is certainly a keeper.
This on-demand app has nearly everything that I wanted to watch. You can stream your favorite TV show episodes or the latest movies. It features all the popular movies and gets even gets you HD links for some of them.
Morph TV is a remote-friendly app. This means you could install and use it on your Amazon FireStick as well. It also has a user-friendly interface allowing you to find your favorite movies and shows in no time. I suggest you give it a try.
How to install Morph TV on FireStick
9. OneBox HD
OneBox HD has also been around for a while. But, it is more popular on Android mobiles than remote-controlled devices like Amazon FireStick. Though, the good news is that OneBox HD is remote-friendly and offers fluid navigation and control on FireStick. I like this app. I like the enormous library of movies and TV shows it hosts. I also like that it plays the videos in just a few clicks.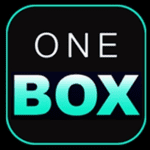 OneBox HD is fast to offer the available streamable links. That also means it doesn't give you a lot of options to choose from. The 1080 full HD links are hard to find. But, what I have noticed is that almost all the links this app gets you are playable. That's more than I could say for Terrarium TV.
Even though this app offers smooth navigation when you are exploring or looking for the content, the in-video controls are frustrating. It does not let you pause/plan, rewind or forward with your remote until you have mouse-toggle. This could be the deal-breaker for many.
The fact that OneBox HD has a huge collection of content, it is lightweight and easy to use, and plays videos faster than any other app makes it worth a try.
How to install OneBox HD on FireStick
10. TVZion
Update: TVZion no longer works
This is another app I recently stumbled upon while looking for apps like Terrarium TV. TVZion is a nicely designed app for movies and TV shows. There is a big catalog of top-quality content for hundreds of hours of binge-watching. What I like the best about TVZion is that despite being content loaded, it is quite lightweight. That's why it goes easy on my FireStick and other streaming devices.
TVZion offers a fuss-free, neat interface with various elements laid out neatly across the screen. It has separate tabs for TV Shows and Movies on the top allowing you to quickly select what you want to watch. Instead of digging deep to find the categories, the app places them right on the Main-screen so that you can get started quickly. There is a search option too on the top that lets you look up for the content with keywords.
The app limits the playback to 500 hours when you first install the app. But, by installing certain apps from within the app through the Google Play Store, you can get an additional 1000 hours. This gets a bit tricky as FireStick doesn't support Play Store. There is a workaround though. If you are running out of hours, you can uninstall and reinstall the app.
How to install TVZion on Fire Stick
How to Use Terrarium TV Alternatives Safely
Now that you have several options to use in place of Terrarium TV, I would like to warn you that everything you stream online is visible to your ISP and Government. This means, streaming copyrighted content (free movies, TV shows) might get you into legal trouble.
Thankfully, there is a foolproof way to keep all your streaming activities hidden from your ISP and the Government. All you need is a good VPN. A VPN helps you bypass Online Surveillance, ISP throttling, and content geo-restrictions.
I personally use and recommend ExpressVPN, which is the fastest and most secure VPN. Also, it is very easy-to-install on Fire TV / Stick or other devices such as Windows PC, Mac, Android or iPhone.
We do not encourage the violation of the copyright laws. But, what if you end up streaming content from an illegitimate source unintentionally? It is not always easy to tell the difference between a legit and illegal source.
So, before you start using these apps, let's see how to use ExpressVPN to keep your streaming activities hidden from prying eyes.
Step 1: Subscribe to ExpressVPN HERE. It comes with a 30-day money-back guarantee. Meaning, you can use it freely for the first 30-days and if you are not satisfied with the performance (which is highly unlikely), you can ask for the full refund.
Step 2: Click HERE to download and install the ExpressVPN app on your device.
Step 3: Click the Power icon to connect to a VPN server. That's all. Your connection is now secure with the fastest and best VPN in the industry.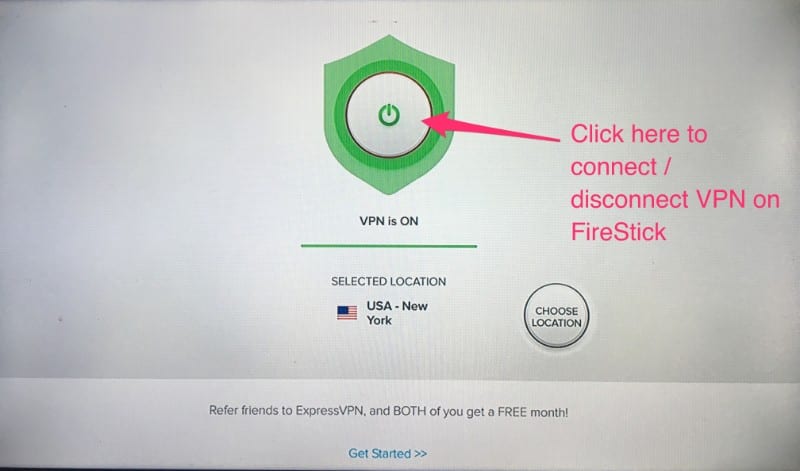 Winding Up
Yes, it's bad news that Terrarium TV is no longer available. But, the streaming world continues to move forward with other options. Even though the apps I have listed above may not be as good as your favorite Terrarium TV, for now, we will have to make the best of whatever we have. I am confident that soon there will be another streaming app that will take the top spot that Terrarium TV held for a long time. And, as an avid user of Kodi and a strong advocate of this app, I believe you will never run out of options to watch your favorite content. If you know of any other alternatives to Terrarium TV, don't forget to mention it in the comments below.
Related:
Best Cinema APK Alternatives
Best Mobdro Alternatives
Best Showbox Alternatives
Best Kodi alternatives
Legal Disclaimer - FireStickTricks.com does not verify the legality or security of any add-ons, apps or services mentioned on this site. Also, we do not promote, host or link to copyright-protected streams. We highly discourage piracy and strictly advise our readers to avoid it at all costs. Any mention of free streaming on our site is purely meant for copyright-free content that is available in the Public domain. Read our full disclaimer.
Disclosure - FireStickTricks.com is reader-supported blog. When you buy a product through links on our site, we may earn commission. Learn More