This guide will teach you how to jailbreak FireStick and install popular streaming apps for free movies, TV shows, Live TV, Sports, and much more. This 2023 jailbreak method demonstrated here also works on FireStick 4K, Fire TV, FireStick Lite, new FireStick Max, and Fire TV Cube.
For an amazing streaming experience, make sure you follow everything step-by-step as shown in this guide.
The Amazon FireStick, a popular and feature-packed streaming device, can transform any HDMI-compatible TV into a smart TV at a minimal cost. It offers access to a variety of online media services like Netflix, Amazon Prime Video, Hulu, and more.
However, these services come with subscription fees that can add up. That's where jailbreaking your FireStick comes in. By doing so, you can enjoy third-party streaming apps that provide free access to your favorite movies, shows, live TV channels, and sports.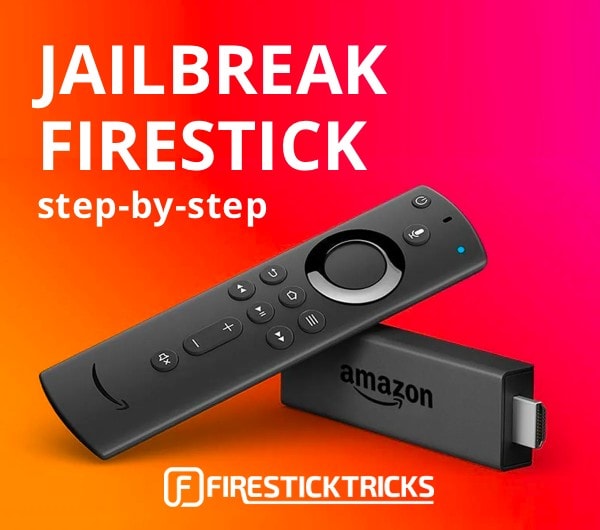 Legal Disclaimer: This tutorial is purely educational. FireStickTricks.com doesn't own, host, operate, resell, or distribute any streaming apps, addons, websites, IPTV or services. The page contains some unverified services, and we are not certain whether they hold legal licenses to distribute the content. FireStickTricks.com does not verify the legality of each app/service in all regions. Do your due diligence if you use any of the unverified apps/services, and stream only content that is available in the public domain. The end-user shall be solely responsible for the media accessed.
What is FireStick Jailbreak and Why Do You Need It?
Jailbreaking is a simple process that unlocks your FireStick, providing access to a limitless array of online content. It's like removing a barrier, opening up a world of unlimited entertainment. This modification is safe, easy, and doesn't require technical expertise.
Why Jailbreak Your FireStick? The reason is straightforward: to enjoy boundless streaming without breaking the bank. Jailbreaking maximizes the potential of your FireStick, making all online streaming content readily accessible.
Whether you're into movies, TV shows, live TV, sports, or more, a jailbroken FireStick offers instant access to your preferred content. Essentially, jailbreaking your Amazon Fire Stick liberates you from traditional cable subscriptions, making you a true cord-cutter.
Attention, FireStick Users!
Governments and ISPs constantly monitor your online activity, and accessing copyrighted content on your Fire TV Stick could lead to serious trouble. Currently, your IP is visible to everyone. I strongly recommend getting the best FireStick VPN to mask your IP address and securely stream your favorites.
I personally use ExpressVPN, the fastest and most secure VPN available. Not only is it easy to install on any device, it comes with a risk-free 30-day money-back guarantee. Plus, if you're not 100% satisfied, you can always get a refund. ExpressVPN is currently also offering a whopping 3 extra months free on their annual plan!
Read: How to Install and Use Best VPN for FireStick
Is It Safe and Legal to Jailbreak a FireStick?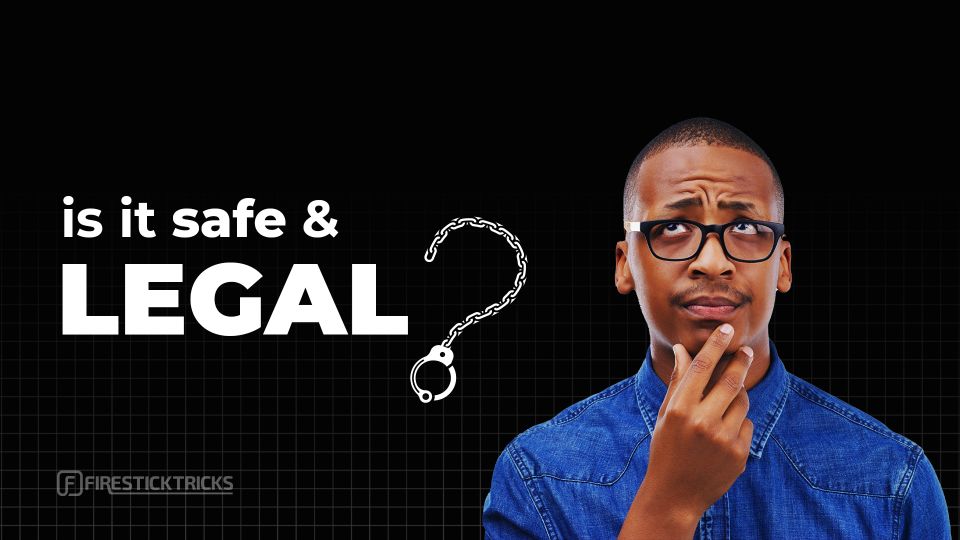 Jailbreaking your FireStick is both safe and legal, provided you're not streaming copyrighted content. It's safe because it doesn't involve altering the system files of your Fire TV operating system, unlike hacking an Android device or jailbreaking iOS.
Jailbreaking doesn't require technical expertise or root access to your FireStick's operating system. It simply involves downloading certain third-party apps not available on Amazon's official app store.
As for legality, you own the device and are free to use it as you wish. Jailbreaking doesn't void your device's warranty, and Amazon even allows you to sideload such apps.
However, while jailbreaking is legal, it's important to use third-party apps responsibly and avoid streaming copyrighted content. Always use a VPN to safeguard your privacy.
How to Jailbreak FireStick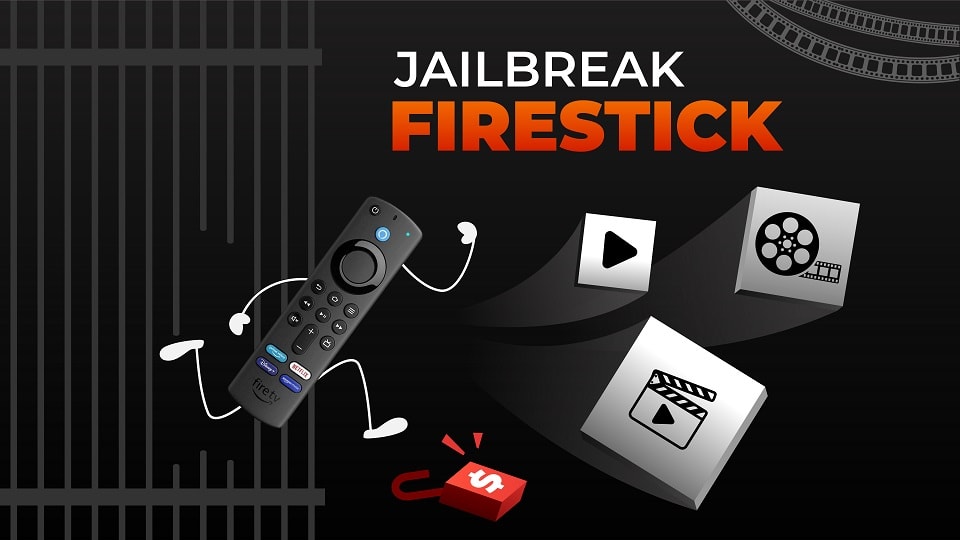 Although the Amazon Fire Stick jailbreak process isn't exactly a cakewalk, it's not some rocket science. So I have broken down the process into easy-to-follow, step-by-step instructions.
The steps below will guide you through the process of jailbreaking your Amazon Fire Stick. I've successfully used these steps on various devices, including the 2nd Generation FireStick with Alexa Voice Remote, FireStick 3rd Gen, FireStick 4K, 4K Max, Fire TV Cube, and Fire TV Stick Lite.
I'll also guide you on how to use your jailbroken FireStick later in this guide. Stay tuned.
Step 1: Protect Your Streaming Activities with a VPN
Before you start jailbreaking your Fire Stick, it's important to note that your streaming activities will be visible to your ISP and Government.
However, a reliable VPN for Fire Stick can help keep your streaming activities private, bypass online surveillance, ISP throttling, and content geo-restrictions.
I personally use and recommend ExpressVPN, known for its speed, security, and ease of installation on Fire TV / Stick.
While we don't endorse copyright violations, it's not always easy to distinguish between legitimate and illegal sources.
So, before you start using your jailbroken Fire Stick, let's explore how to use ExpressVPN to maintain your privacy.
1. Subscribe to ExpressVPN HERE. It offers a 30-day money-back guarantee, allowing you to test its services risk-free for the first 30 days. Should you find the performance unsatisfactory (which is quite unlikely), you can request a full refund.
2. Turn your Fire TV Stick on and Click Find, followed by Search.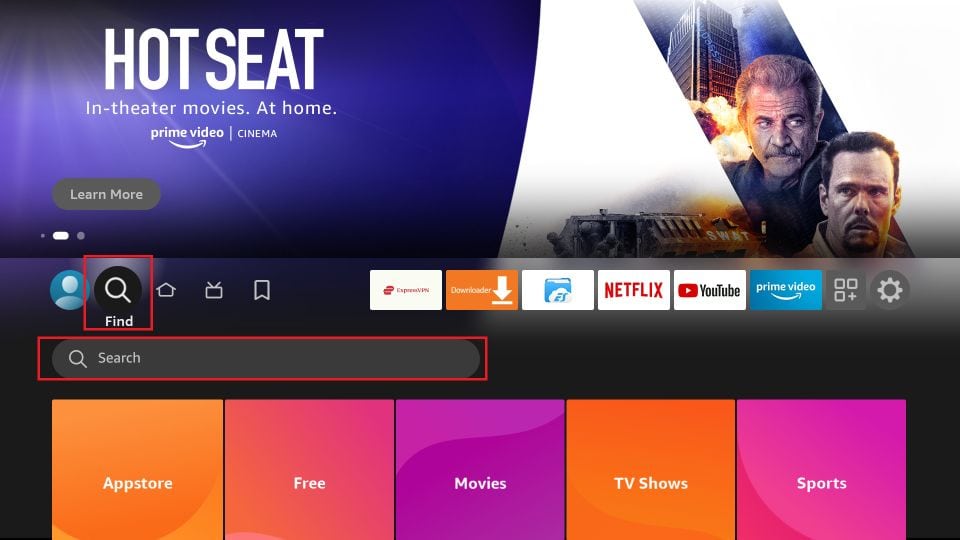 3. Type Expressvpn in the search bar and select ExpressVPN when it appears in the search results.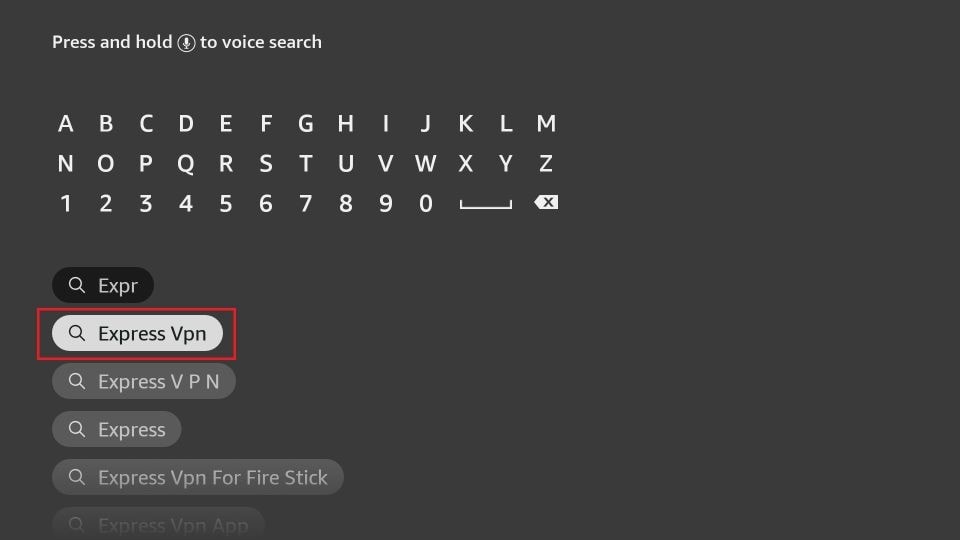 4. Click Download to install the ExpressVPN app for Fire TV / Stick.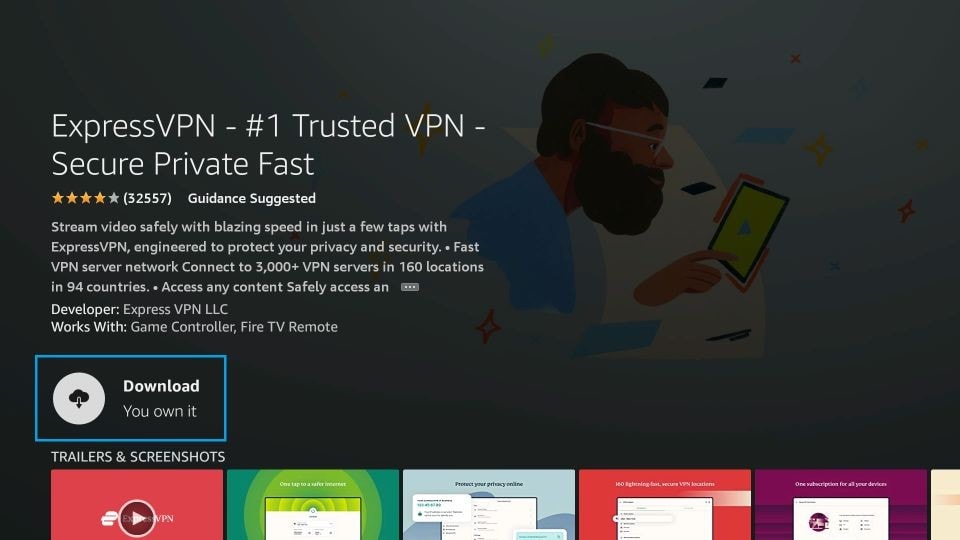 5. Open the app and enter the login credentials you created while buying the ExpressVPN subscription. Click Sign In.

6. Click the power button to connect to a VPN server. That's all. Your connection is now secure with the fastest and best VPN for FireStick.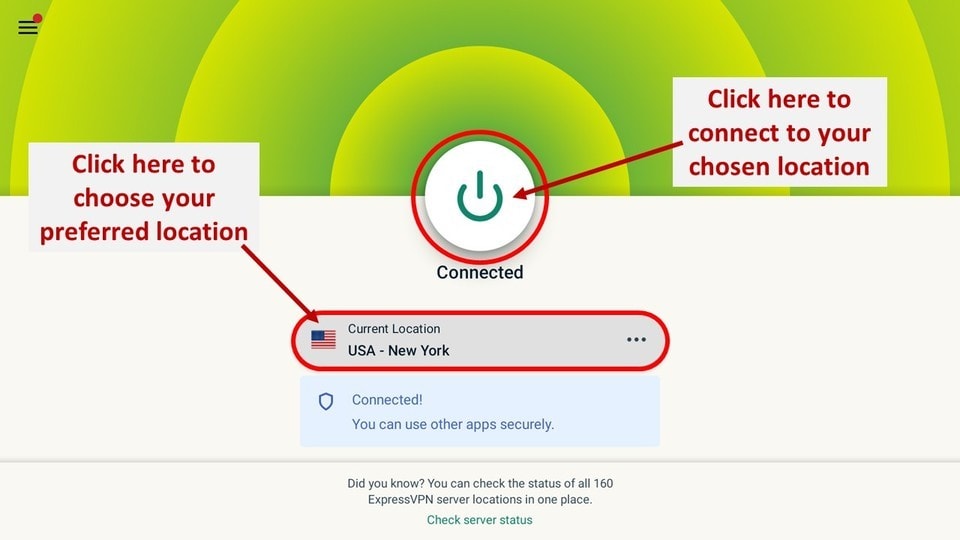 You can also read more detailed info on ExpressVPN with Fire TV / Stick.
Now that your Firestick is using a secured connection, it is time to jailbreak your FireStick.
Step 2: Install APK Downloader on FireStick
The app from which we will install all our jailbreak apps is Downloader. And, you can install the Downloader app from the Amazon Store.
1. Go to the home screen of your Amazon Fire TV Stick.
Note: Depending on your Fire TV OS version, your home screen may appear slightly different.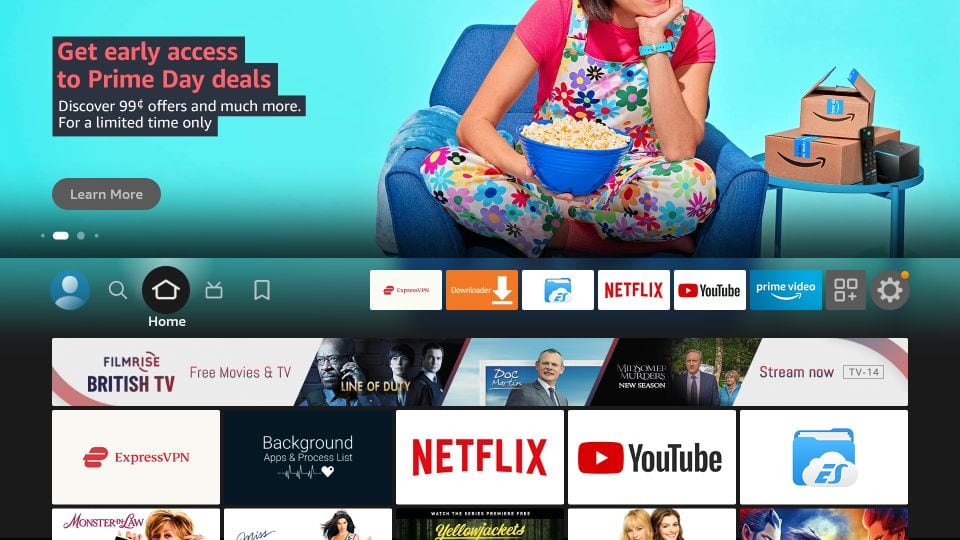 2. Select Find in the middle bar, followed by Search.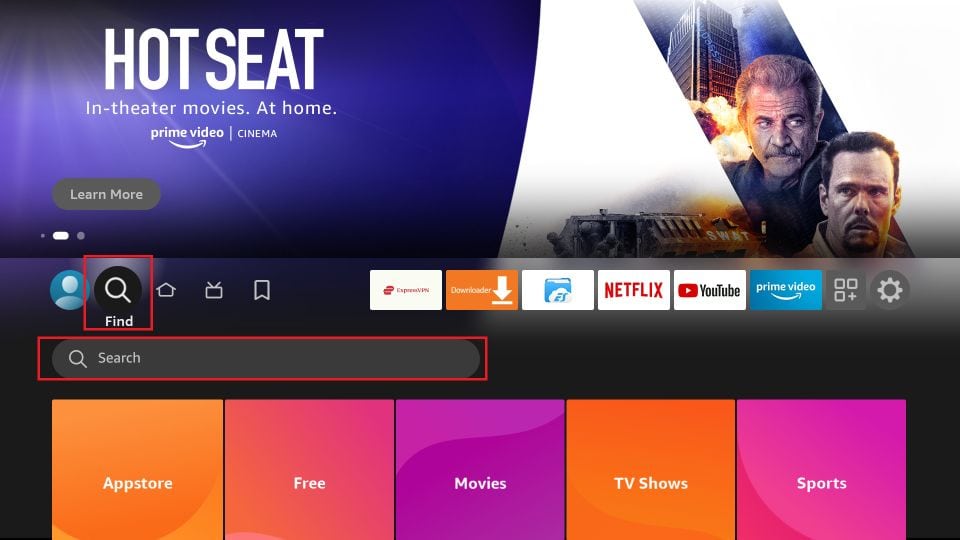 3. On the search window, type the app's name, Downloader. Click Downloader in the search suggestions.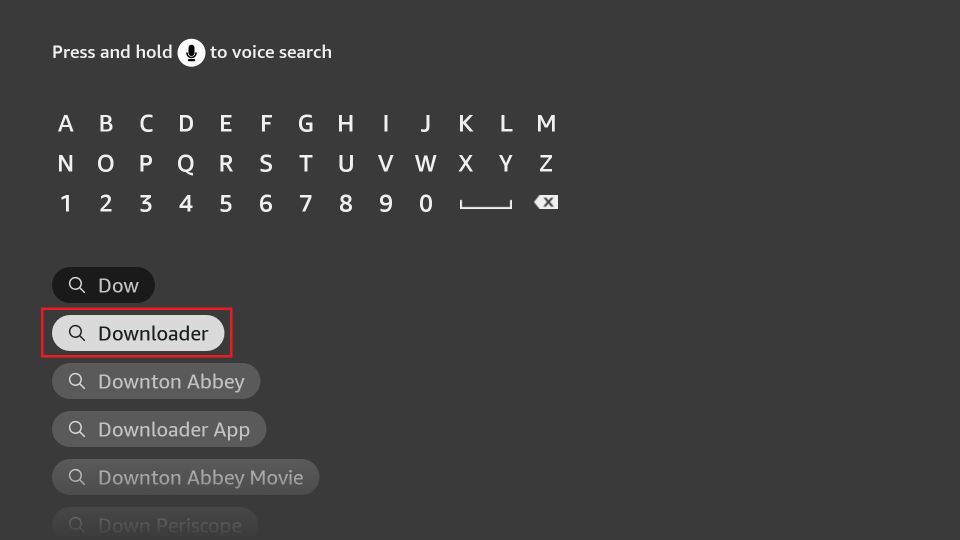 4. Click the Downloader icon on the next screen.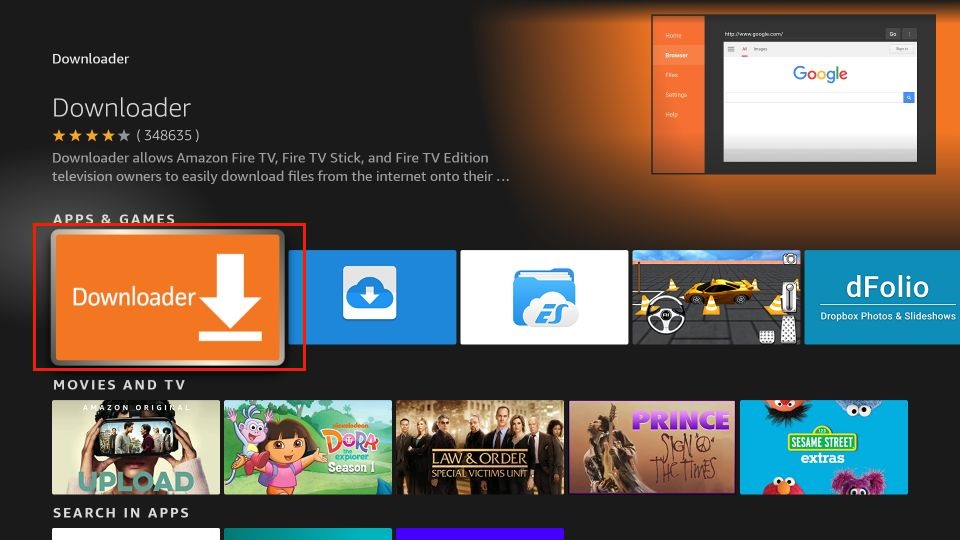 5. Choose Download (or Get) in the next window.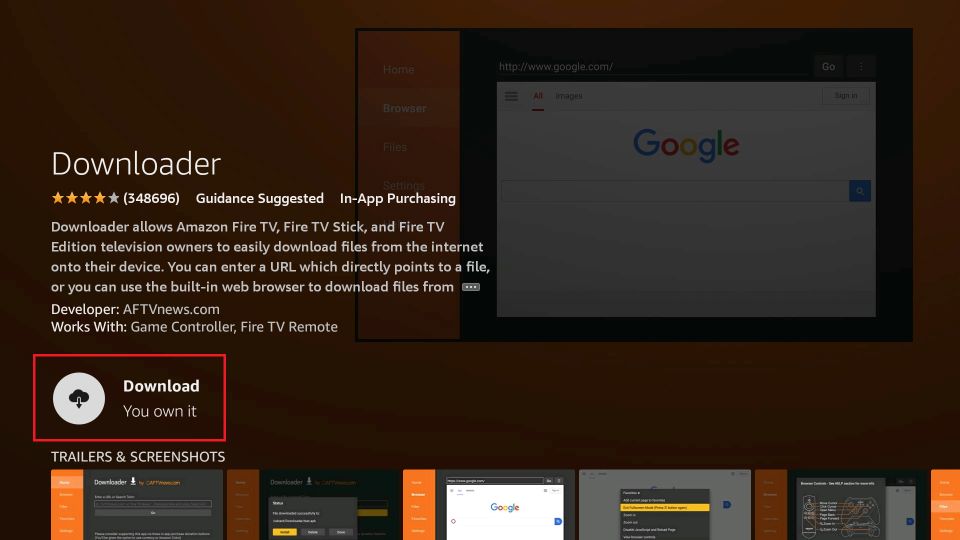 6. Wait for the Downloader app to download and then install it. Then click Open to launch the Downloader app.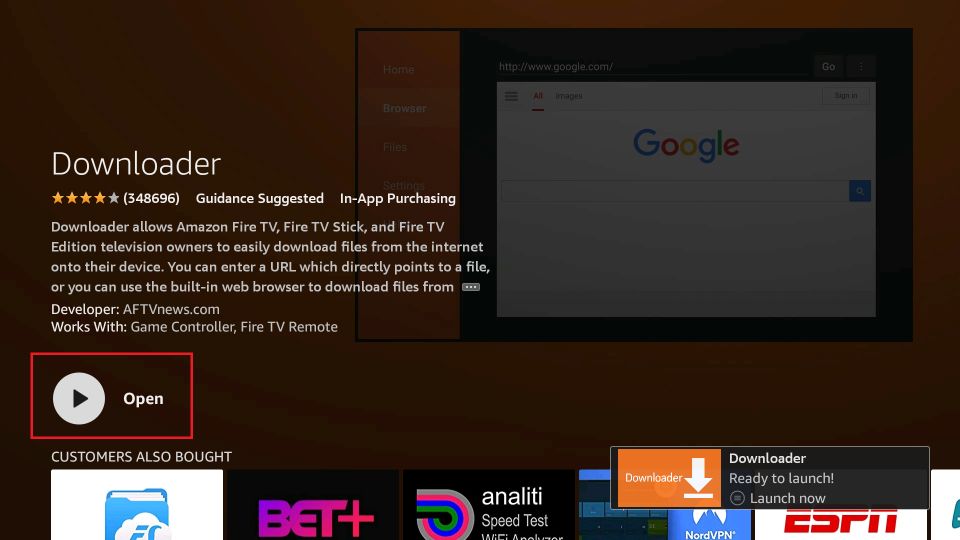 7. Dismiss any prompts displayed when you use the Downloader app for the first time. But if it asks you to give it any permissions, ensure you Allow them all.
Later, you will start by clicking the section of the app highlighted in the image below. However, before that, we need to take care of something else. So, jump to the next section.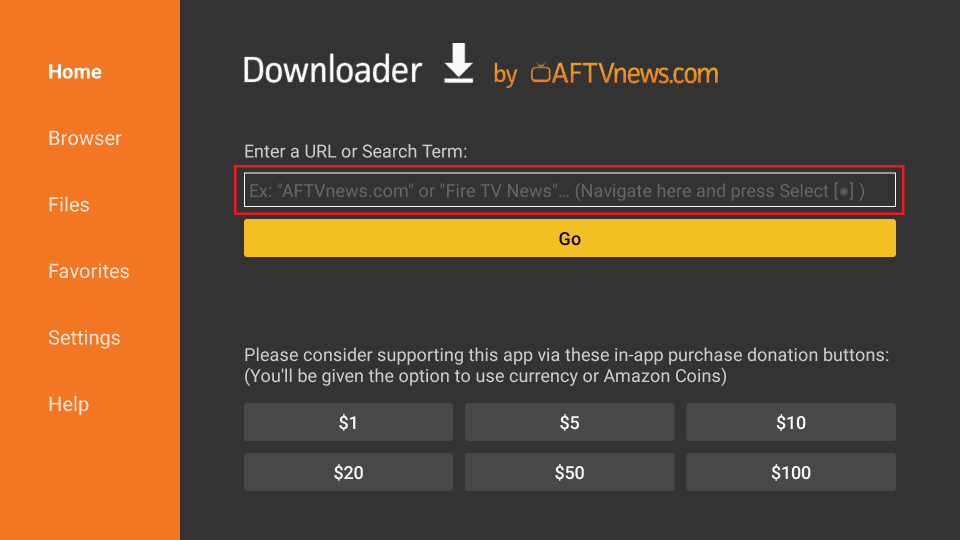 Step 3: Setting Up FireStick for Jailbreaking
You need to tweak a Fire TV Stick / Cube setting to allow the jailbreak process to work.
This native setting is all you need to tweak to get started.
You are NOT changing system settings or manipulating operating system core files.
1. Power on your Amazon Fire TV Stick and wait for this home screen to load up.
Note: The following is the image from the updated FireStick OS. If you have the older version, it will look a little different.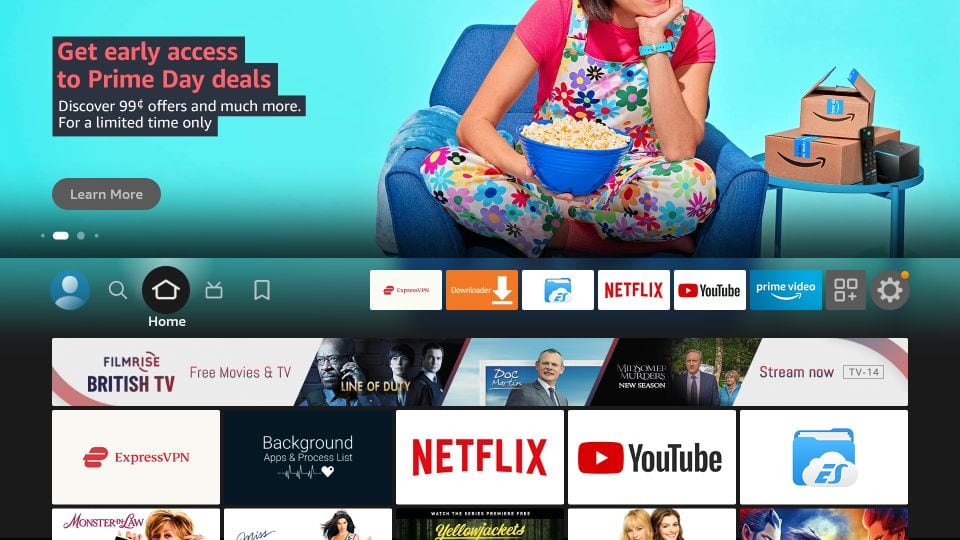 2. Select the gear icon or cog icon in the middle bar (on the far right) to open Settings.
3. Now, choose the option My Fire TV.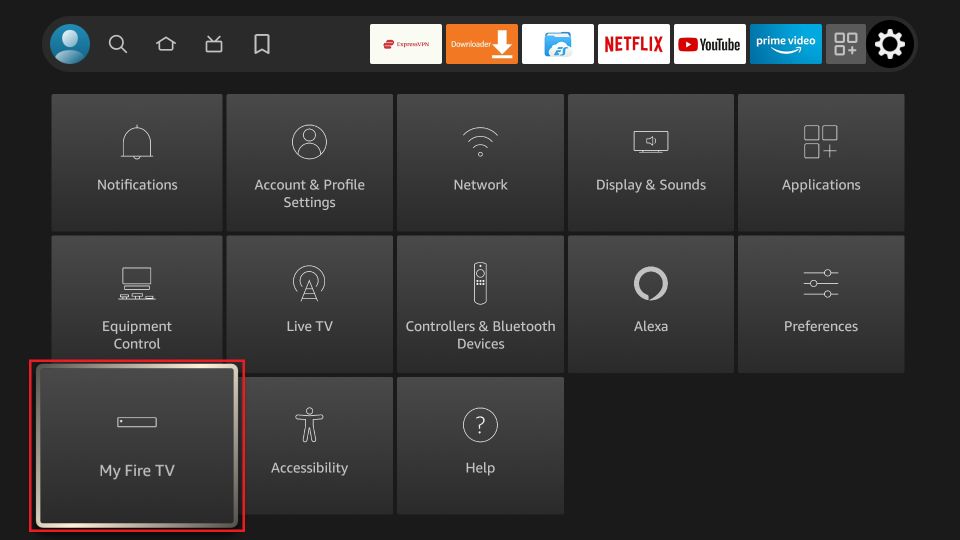 4. On the following window, click Developer options.
Note: If you do not see Developer Options, go to Settings > My Fire TV > About.Now, select Fire TV Stick and click it 7 times to enable Developer Options. If you're still not sure how to do it, here's a step-by-step guide to enable developer options.
5. First, switch ON the ADB Debugging.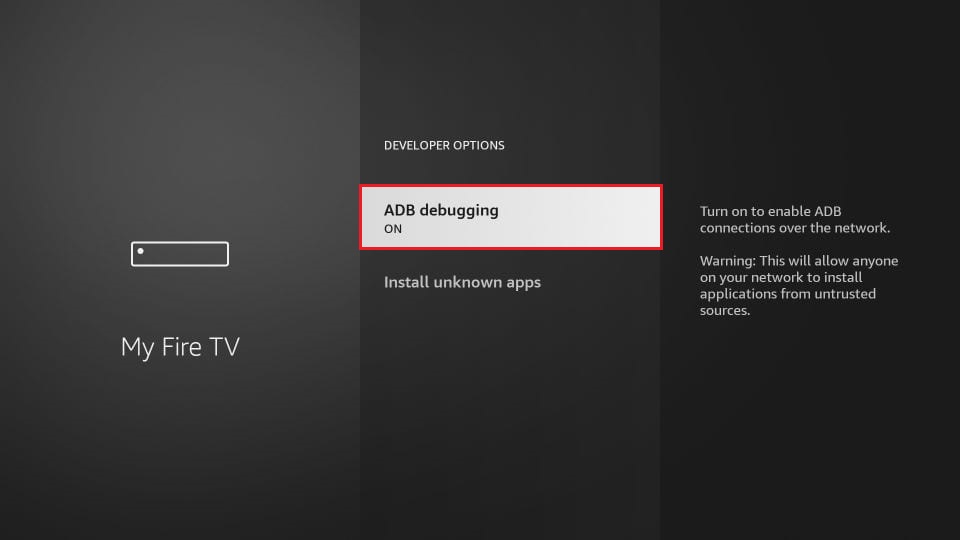 6. Next, click Install unknown apps. This setting permits you to download apps from outside the Amazon App Store.
Note: On the older Fire TV OS, click Apps from Unknown Sources and turn it ON.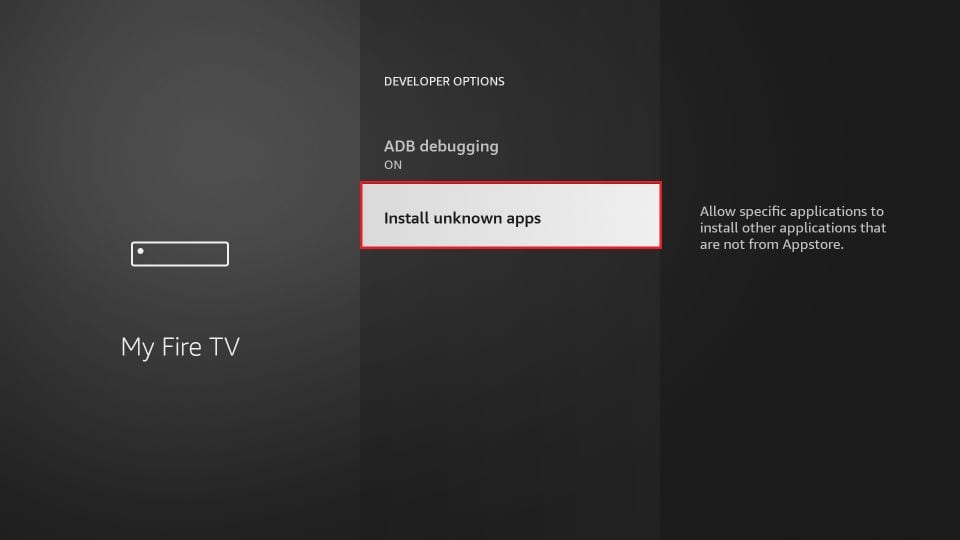 7. Click Downloader and turn it ON.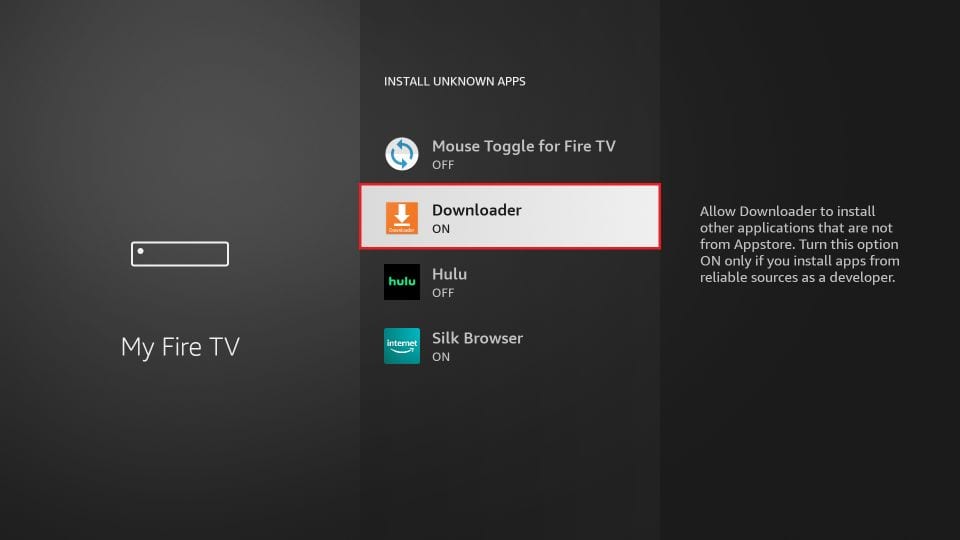 8. Press the back button on the Amazon Fire TV remote. It will take you back to the Settings window. Open Preferences.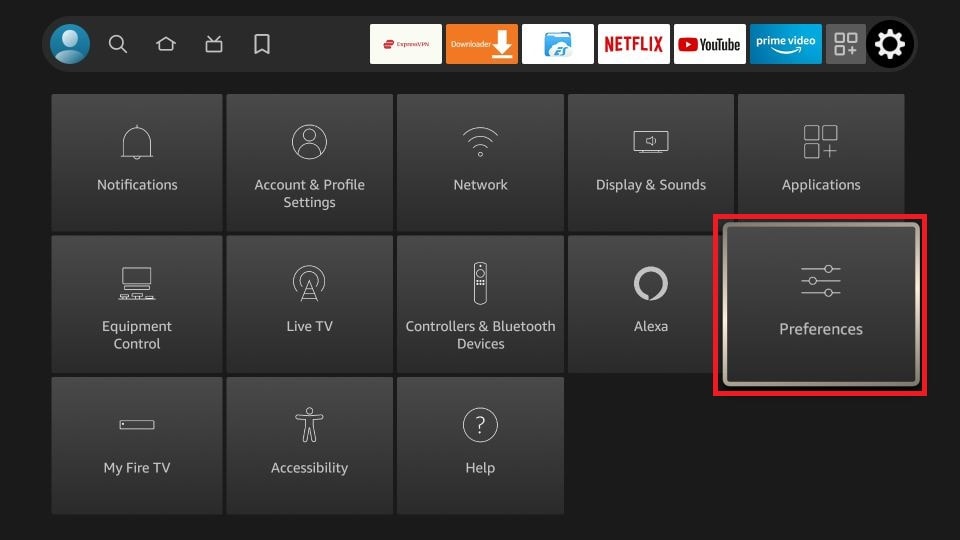 9. Open Privacy Settings.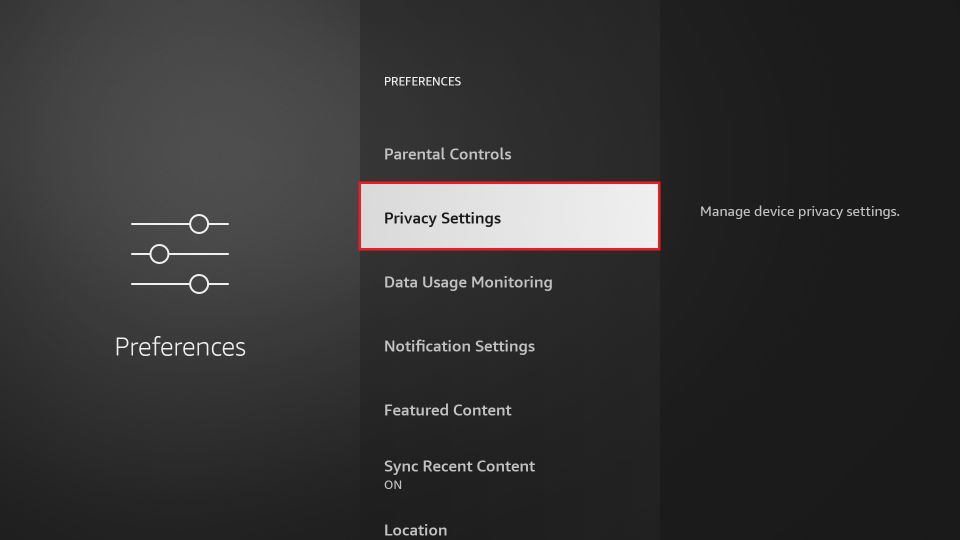 10. Turn OFF the following options to stop sharing the usage data after you jailbreak Fire Stick in the Privacy Settings:
Device Usage Data
Collect App Usage Data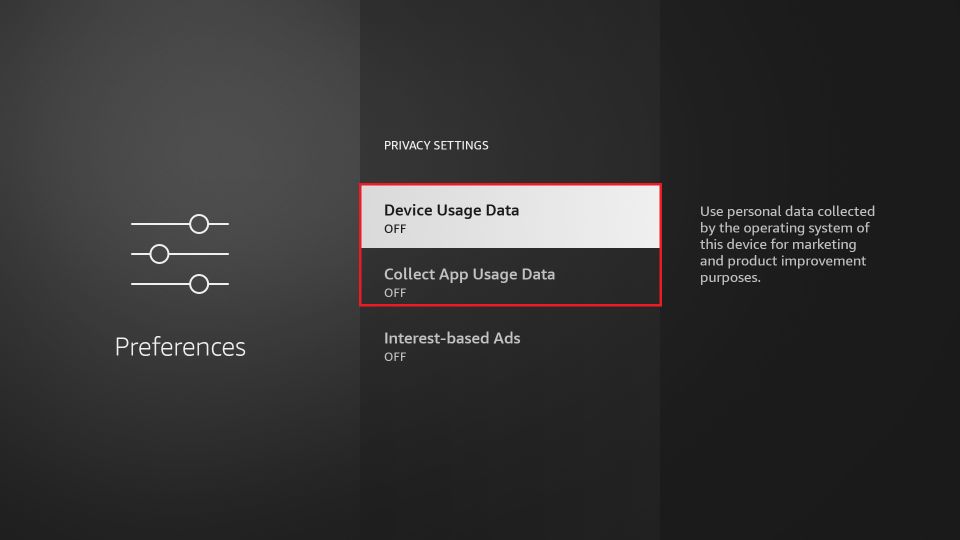 11. Press the back button one time. You should now be back in the Preferences window. Click Data Usage Monitoring.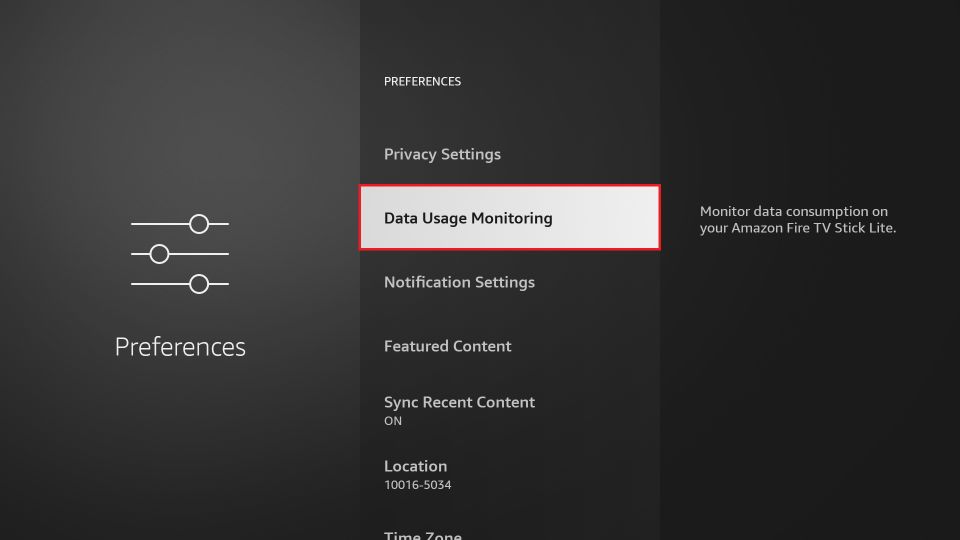 12. Now, turn OFF the Data Usage Monitoring setting on the next screen.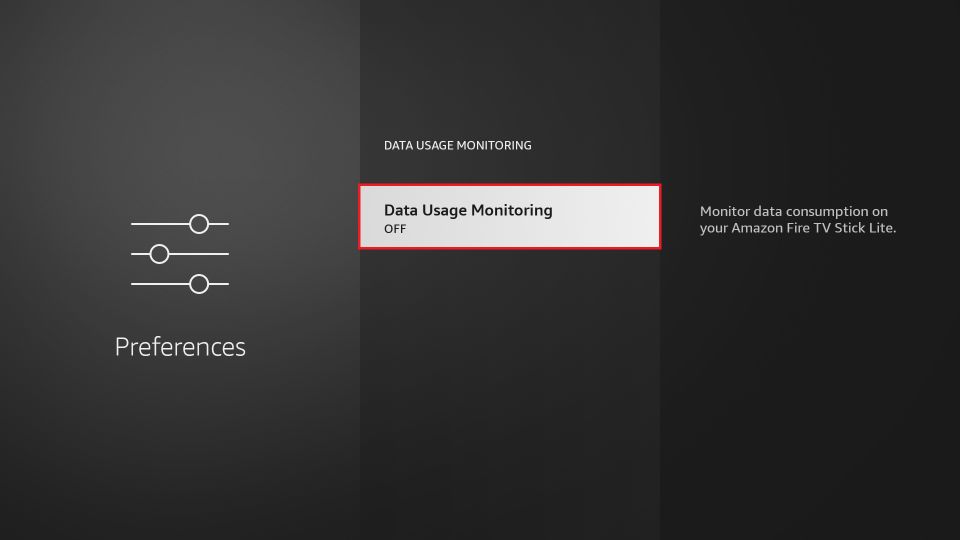 Step 4: Jailbreak Firestick
The first jailbreak app we are going to install is called Kodi. If you are unaware, Kodi is a media application that gives you access to the vast world of free entertainment.
It lets you watch your favorite movies, TV shows, TV channels, sports, kids' content, and much more. Yes, you can stream anything you want. All you need is the right Kodi addons and builds. 
We will jailbreak Fire Stick with Kodi using the Downloader app you just downloaded from the Amazon App Store.
Here are the steps:
1. Open Downloader. Click the URL text box as highlighted in the image below.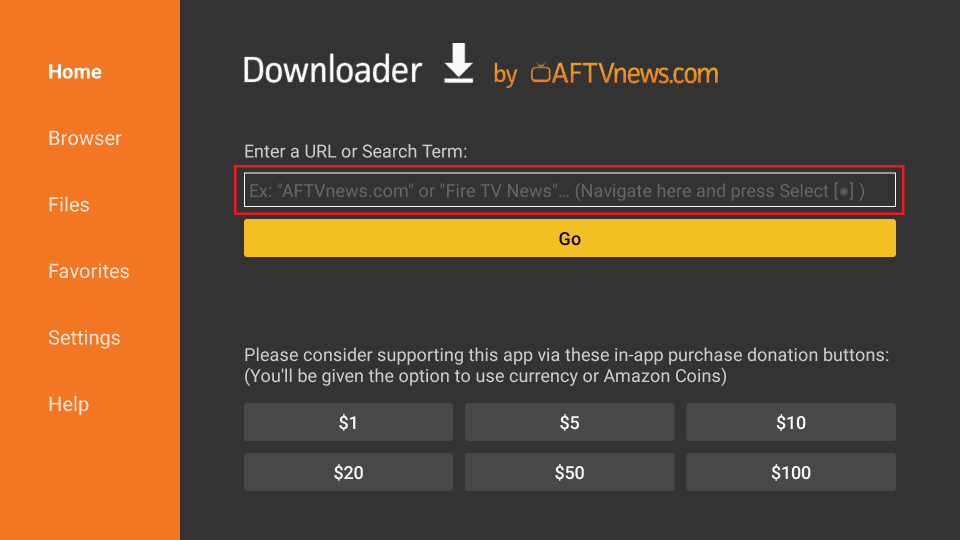 2. When this window is displayed, enter firesticktricks.com/kapk and click Go.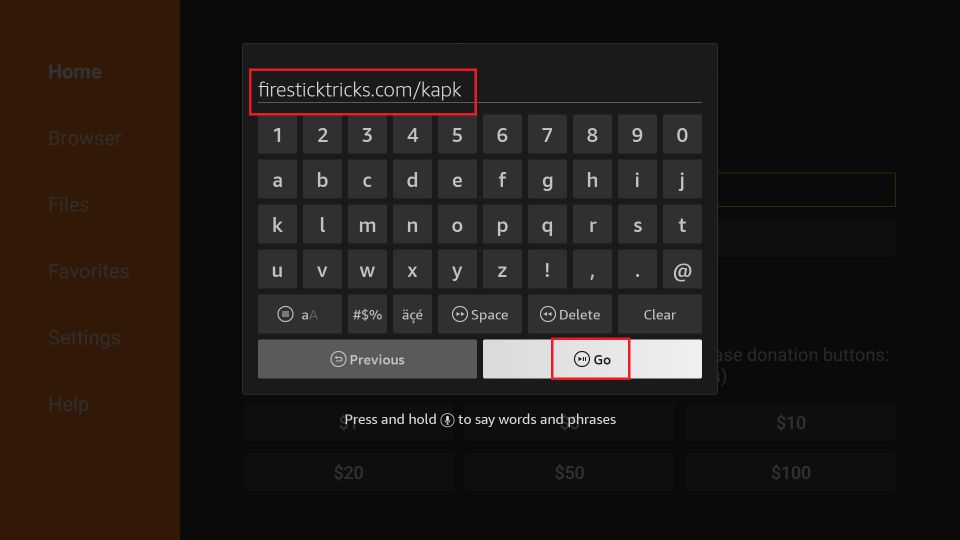 3. Wait for the Downloader app to download the latest Kodi APK file.

4. Now, we need to install Kodi. Select Install and click it.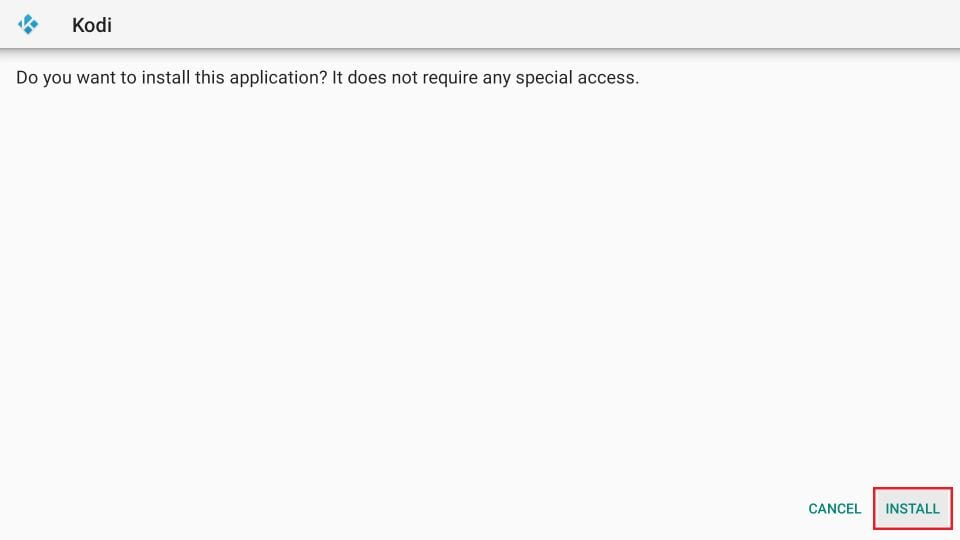 5. Wait for the Kodi APK to install.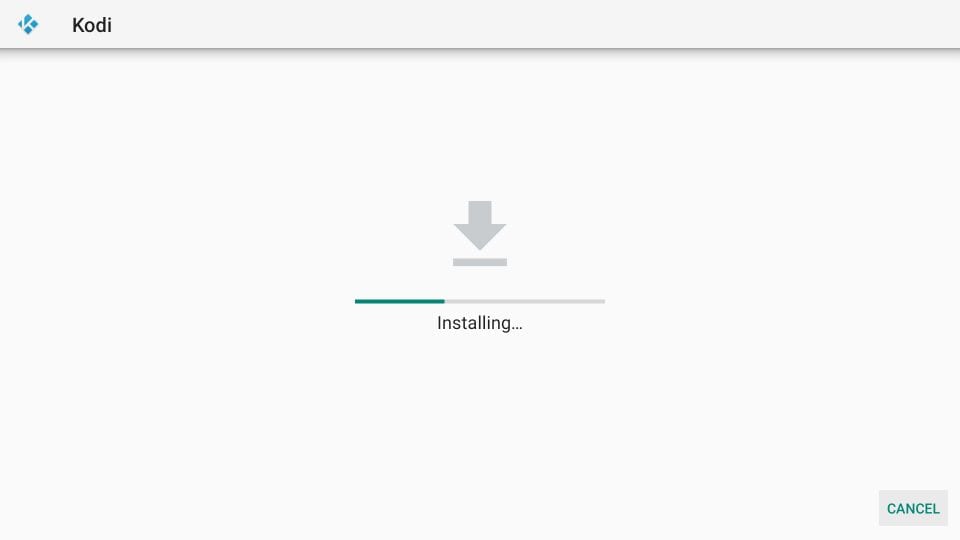 6. An App Installed notification will confirm that Kodi has been installed on your Amazon Fire TV Stick.
Great! Your FireStick is now jailbroken. Click OPEN to run Kodi.
If you want to open Kodi later, click DONE. You may open it later from the Your Apps & Channels list.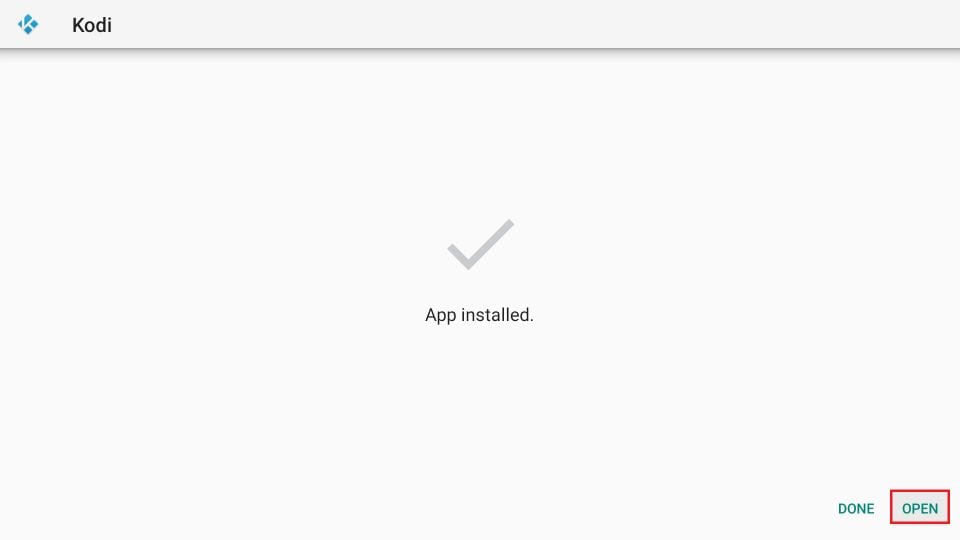 7. Kodi will take a minute to open if it is the first time. That's normal. This is how the Kodi home screen looks.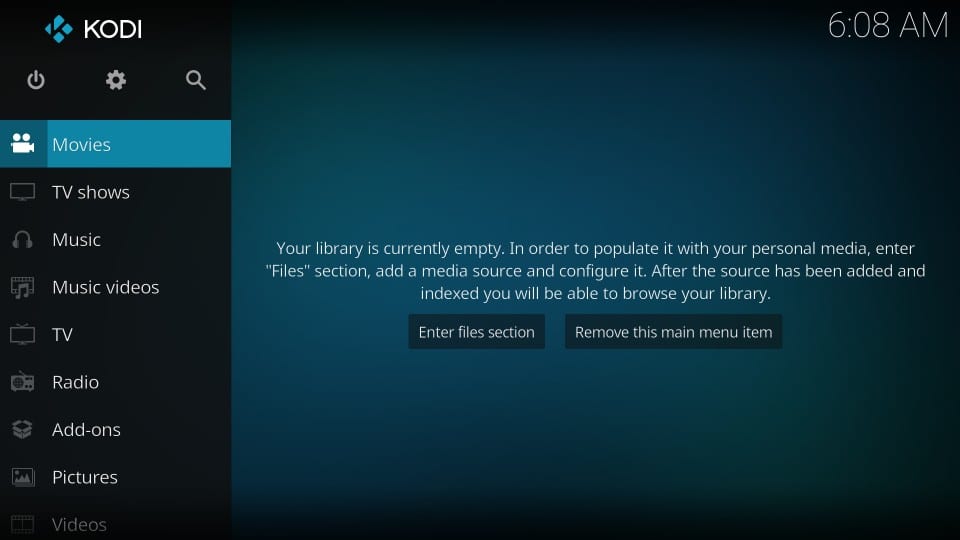 Wondering what to do next? Kodi is a clean slate for now, with nothing to play. To learn how to use a jailbroken FireStick, keep reading.
How to Use Jailbroken FireStick
Now that you have jailbroken your Fire TV Stick, it is time you knew how to make the maximum out of your device.
With your FireStick now operating on a secure VPN connection, it's time to start exploring your jailbroken device.
While installing Kodi is a crucial step, the FireStick jailbreaking process isn't complete yet. Kodi serves as a gateway to streaming free movies, shows, live TV, and more, but to do so, you'll need to install Kodi add-ons or builds.
Kodi Add-ons: Check out our list of Best Addons for Kodi to kickstart your streaming experience on a jailbroken FireStick.
Kodi Builds: Enhance your streaming experience with exciting Kodi Builds. These offer an interactive user interface and come with preinstalled add-ons.
Best Jailbreak Apps for FireStick
Kodi is one great way to jailbreak FireStick. But it is not the only way. There are some fantastic apps you can install and start watching your favorite content in no time. You would like to explore our list of the best apps for jailbroken FireStick. This list contains both official and unofficial apps. Also, here are some official free apps you can download from Amazon Store to watch movies, shows, live TV, and more:
Bonus Tip – Get an IPTV for FireStick
While your jailbroken FireStick/Fire Stick 4K gives you access to many free options to stream Live TV, there are some cost-effective, premium IPTV services you can use for a better streaming experience. The premium IPTV services are more reliable than their free counterparts. However, compared to the regular cable-TV subscription, they only cost a fraction. You can explore our complete list of premium IPTV services here, along with step-by-step installation guides.
Frequently Asked Questions
How much does it cost to Jailbreak a Firestick?
Jailbreaking is an entirely FREE process. While jailbreaking a Firestick, you sideload certain apps that give you access to unlimited movies, shows, live TV, etc., at no cost.
What does it mean to jailbreak a FireStick?
Jailbreaking FireStick simply means installing certain third-party streaming apps onto your device as if it's just another day. Jailbreaking does not require any system-level changes. It also does not require any special technical knowledge. Just a basic understanding of how to sideload apps on FireStick is enough.
Can you get in Trouble for Jailbreaking a FireStick?
Jailbroken FireStick gives you unrestricted access to free content. However, you need to tread carefully.
At FireStickTricks.com, we always advise our users to stream the content in the public domain and be a good judge of their actions. However, at the same time, we also advocate your right to privacy. Therefore, it is highly recommended that you always use a VPN with your jailbroken device.
What Can You Watch on a Jailbroken FireStick?
You can watch almost anything you want if you have the right apps for jailbroken FireStick. Once you jailbreak FireStick, you remove all the restrictions and get access to movies, shows, live TV, sports, documentaries, and a whole lot more.
What does a Jailbroken FireStick Do?
The jailbroken FireStick gives you access to the endless pool of media (including movies, shows, live Tv, and a lot more) available on the internet. By jailbreaking your streaming device, you end the limitations imposed by the manufacturer. After jailbreaking, you can install third-party apps like Kodi. In addition, Jailbroken FireStick helps you save money.
Is it safe to jailbreak FireStick?
Technically speaking, what I demonstrated in this guide is not truly a jailbreak. The jailbreaking process requires tweaking an operating system and gaining access to the root files. What you did here is simply installed a few apps onto your FireStick. This means our jailbreak process is 100% risk-free.
Do I lose the warranty on Amazon FireStick when I Jailbreak it?
You do not lose or void the FireStick warranty, as all you are doing is installing an app and not making any changes to the device software or hardware.
What channels are on a Jailbroken FireStick?
Any channel you want! After jailbreaking FireStick, you will have access to tons of third-party apps and channels. However, you can also continue using the official channels available via the Amazon Store. In addition, you may want to explore our list of best FireStick channels.
Does jailbreaking slow down my Amazon FireStick?
Ideally, it does not. Kodi is a lightweight application, and it does not have any significant or noticeable impact on the performance of FireStick. However, Fire TV Stick storage is limited, and if a lot of space has already been taken up, you may experience performance issues. Therefore, it would be a good idea to clear FireStick storage of all the clutter and unnecessary files. For instance, if you have installed any third-party apps on FireStick, delete the APK files to clear up space.
How to Jailbreak FireStick 4K?
The Fire TV line of devices – including FireStick Lite, FireStick Max, FireStick 4K, and Fire TV Cube – are essentially the same. Therefore, the jailbreaking method we have provided in this post works just as well for FireStick 4K as it does for any other Fire TV device. You don't need to do anything differently. I successfully followed the same jailbreaking steps on all Fire TV devices. Therefore, you can do the same. However, if you do get stuck with a unique problem, reach out to us via the comments section below. We will try to provide the best possible help.
How to jailbreak FireStick without an Amazon account?
You need an Amazon account to set up your FireStick the first time you use it. Therefore, you can jailbreak FireStick only once you have set it up.
Unfortunately, there is no way to set up the device without an Amazon account. Hence, there is no way to jailbreak the device without the Amazon Account.
Should I buy a fully loaded Fire Stick?
I am highly against buying a pre-jailbroken device. It is best to buy the original FireStick and use it straight out of the box. Those who sell you the jailbroken FireStick / Fire TV / Cube may have tampered with your software or hardware in other ways too. Moreover, there are many known instances where sellers of jailbroken FireStick are facing legal charges.
Conclusion
So, now you know how to jailbreak a FireStick and how FireSticks work after they are jailbroken. The jailbreak process involves the installation of FireStick jailbreak apps. Once you have done that, you may want to elevate your entertainment experience to the next level. That you can do with the best FireStick apps, Kodi Builds, and Kodi Addons.
I jailbreak Amazon FireStick every time I buy a new one. I have been using this jailbreak for years without any hiccups or hassles. So, I am confident it will work great for you too. But should you run into any trouble, feel free to drop us a comment below. I will do my best to take care of your issues.