Amazon FireStick is a wonderful little streaming device that unlocks thousands of hours of content at our fingertips. While you are perfectly fine using official apps such as Netflix, Hulu, Disney+, and Peacock in the Amazon App Store, the true potential lies within a jailbroken FireStick.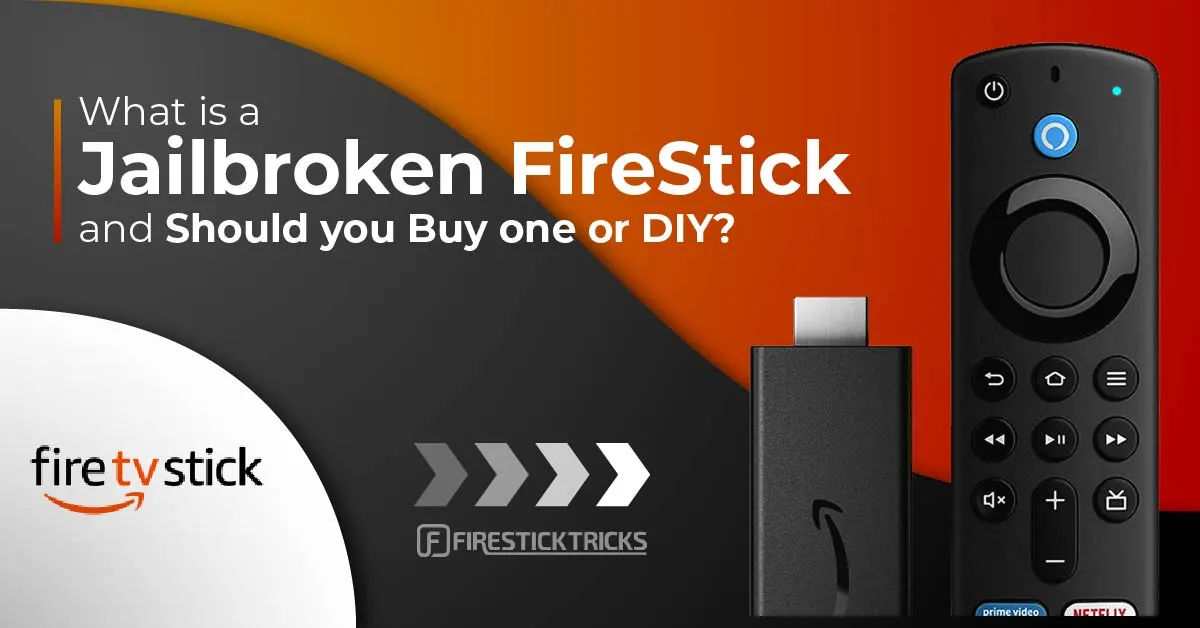 You must be wondering what exactly is a jailbroken FireStick and how does it differ from the unmodified product from Amazon? Rest assured, you have come to the right place. I will answer all your questions in this post.
Before you go ahead and start shopping for a jailbroken Fire TV Stick, let's understand more about the term and whether you can convert your regular FireStick into a jailbroken one.
What is a Jailbroken FireStick?
A jailbroken Amazon Fire Stick is basically a regular Fire TV Stick with the ability to sideload third-party streaming apps like Kodi without any restrictions.
Don't get confused by the term "jailbreak" here. In the context of the iOS operating system, developers refer to jailbreaking as installing unauthorized software on the iPhone. It avoids the device's warranty, and an unsuccessful jailbreak attempt may leave you with a dysfunctional operating system on your iPhone.
It's nothing like that on the Amazon Fire TV Stick. You don't need to modify system-level code or install firmware created by a third-party developer. Jailbreaking is just unlocking the Amazon Fire TV Stick, letting you access and run third-party streaming services on the device. You are only making some changes to the settings to open the floodgates for unlimited entertainment.
The term "jailbreak" is popularized by some vendors and online retailers that try to lure consumers into buying jailbroken FireSticks. Before we talk about the standard practices in the jailbroken FireStick market, let's first understand what a jailbroken Amazon Fire TV Stick does and why the practice of jailbreaking is getting popular these days.
What Does a Jailbroken FireStick Do?
When Amazon Fire TV Stick was launched back in November 2014, Amazon opened the App Store for all kinds of apps, including unverified ones that might not have carried licensed content.
Later, the internet giant started removing these apps from the App Store and made strict rules to distribute only apps with legal content through the App Store.
That didn't put a dent in the popularity of third-party streaming services like Kodi. Users found a way to install them on FireStick through a jailbreaking method.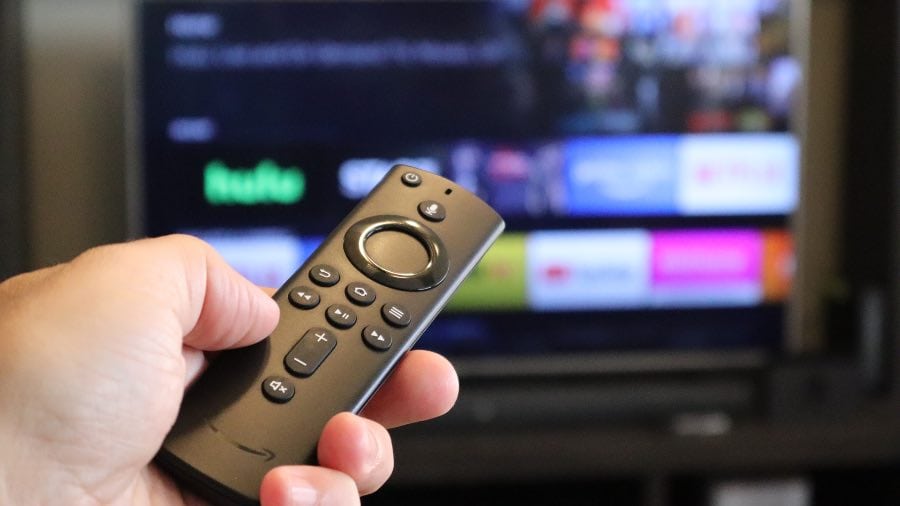 Yes, that's right. A jailbroken Fire Stick allows you to install third-party streaming apps and services on your FireStick to take your media viewing experience to the next level.
Users can sideload applications onto the device that they normally can't get through the Amazon App Store due to the company's strict rules and policies.
Since the FireStick runs on an Android-based operating system called Fire OS, you can install third-party apps from unknown sources using verified APKs, which are files for installing Android apps. All you need is an app on your FireStick that can download APKs from the web and you are all set to install third-party streaming applications on FireStick.
Jailbroken FireStick for Sale — What Do Vendors Do?
You may have seen vendors claiming to sell jailbroken FireStick devices on eBay or their own websites. So what do they do before selling you the FireStick? How do these FireSticks differ from the ones that Amazon sells? Let's dig more into that.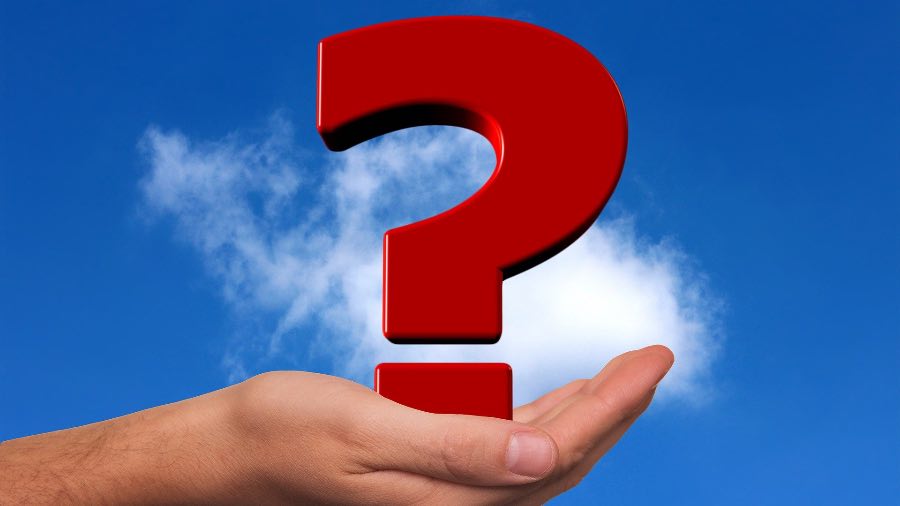 Third-party vendors first buy their FireStick devices from Amazon and jailbreak them. After that, they install popular third-party streaming service apps and Kodi add ons, and they sell them to you with guarantees of unlimited entertainment.
In some cases, these vendors install popular IPTV services and advertise that they are offering thousands of live TV channels, movies, and TV shows for free for a specific time.
Some vendors also purchase subscriptions to popular IPTV providers. They bundle the apps and active subscriptions with the Fire TV Stick and claim to offer all content for free to users. This is technically true, but you need to research every piece of information about the IPTV services and the associated account.
Users often fall for tall promises and click the buy button without knowing much about the devices they're purchasing. Before you do that, you should first understand the legal implications of buying/selling jailbroken FireSticks with the Alexa voice remote.
Is It Legal to Buy or Sell Jailbroken FireSticks?
Let's talk about the big elephant in the room: the legal details around selling or buying jailbroken Fire TV Sticks.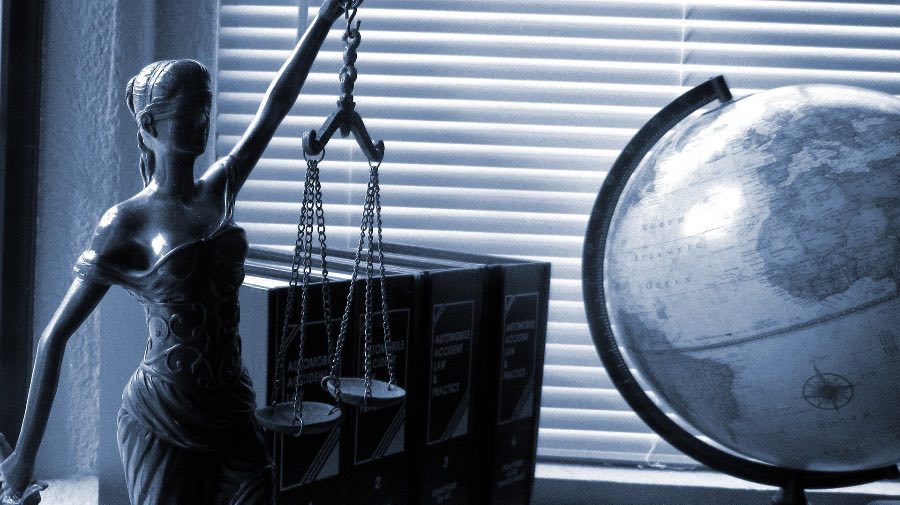 It all depends on the types of apps and services the vendor installs or integrates with the Fire TV Stick. If a vendor bundles the Fire TV Stick item only with official apps such as Netflix, Hulu, Disney+, and Peacock, then it won't get anyone in trouble.
But that's not why a vendor jailbreaks the Fire TV Stick in the first place, right? Anyone can install legal apps from the Amazon Store, so what's the point of selling a jailbroken Fire Stick with official apps?
As I mentioned earlier, these vendors pack third-party streaming services, Kodi, Kodi addons, and IPTV apps that come with movies, TV shows, and live channels to attract buyers to the supposedly free and unlimited entertainment.
They install apps like Kodi or IPTV providers such as Yeah IPTV or Iconic Streams. These streaming apps may offer copyright-protected content without the proper licenses, and that may land both the seller and buyer of the jailbroken devices in hot water.
Do keep in mind that Kodi is perfectly legal to download and install on Fire TV Stick. After all, it is available in the Google Play Store, and Google will never host apps if they offer illegal content.
So where is the problem here? The problem arises when you start adding Kodi add ons and other software that streams copyrighted TV shows and movies on your Amazon Fire TV Stick.
The streaming rights for such movies, TV shows, and live TV channels may have been purchased by a local media company in your region. Accessing such content through a third-party streaming service or Kodi addon on your jailbroken Fire Stick mat get you into legal trouble in the future.
These media companies pay millions of dollars to acquire rights to stream popular sports events, TV series, or movies. Then, you access the same content from another source for a fraction of the price on your streaming device, in this case your jailbroken Amazon Fire TV.
According to the controversial Digital Economy Bill, those infringing copyrights can receive ten-year prison sentences. The bill warns that those downloading or streaming illegal films—using torrents—will be committing a criminal offense. Just last year, we saw users streaming content through Kodi add ons receive police letters threatening them with jail.
With all the complications around selling or buying a jailbroken FireStick, the next question in your mind may be, Should I purchase a Jailbroken Fire Stick with an Alexa voice remote? Let me elaborate more on that.
Should You Buy a Jailbroken FireStick?
As I mentioned above, the term "jailbreak" is overhyped for FireStick. Anyone with a little technical knowledge can jailbreak a FireStick by themselves in a few minutes.
You may not want to jailbreak a FireStick yourself, but there are factors that should discourage you from buying a jailbroken FireStick.
First, as I just mentioned, there is no hack or technical knowledge required to jailbreak a FireStick at home. Besides, jailbreaking a FireStick is 100% legal (however, streaming copyrighted content is not).
Even if you go ahead and buy a jailbroken FireStick with third-party apps, Kodi addons, and IPTV apps installed, you will probably need to reinstall them in the future. Developers update such apps at regular intervals, so over time, you will likely need to sideload the updated apps onto your Fire TV.
In essence, you will have to go through the sideloading process on the FireStick or Fire TV. If you will need to go through that process in the future, then why not jailbreak the FireStick by yourself in the first place and save some bucks?
Besides, if you are familiar with the jailbreaking process on Fire TV, you can fix any error during APK installation or sideloading on the device. You no longer need to rely on a vendor or another person to troubleshoot issues on FireStick.
As discussed earlier, the vendors include third-party streaming apps and sometimes a subscription to an IPTV service to attract potential buyers to a jailbroken FireStick. The problem is the IPTV subscription will expire in a month or two and you will be back to square one. This means you will lose access to all the content and you will have to subscribe to the IPTV service again.
In the past, we have seen vendors getting caught by authorities for selling streaming devices with copyrighted content on it. Authorities not only charge the vendors with criminal offenses but also send notices to buyers of such devices.
When you place an order online, the third-party vendor will save your address details in one way or another. The police arresting them may get access to your address via shipping details and then send you the notice letter threatening you with jail.
You can avoid all the hassle and headache and not worry about being investigated in the future by jailbreaking the FireStick yourself. In the meantime, you won't have to pay extra for a jailbroken device, so you can use those savings to buy a subscription to an IPTV service.
How to Jailbreak a FireStick Yourself?
As I have mentioned several times in this post, it's very easy to jailbreak a FireStick at home. You don't need to apply any advanced coding knowledge or install any modified firmware on your FireStick.
By going through the jailbreaking process on FireStick, you will also learn about how to sideload third-party streaming apps on FireStick.
We have a dedicated step-by-step guide with screenshots on how to jailbreak a FireStick. You can follow the simple instructions and you will end up with a jailbroken Fire TV Stick in under 30 minutes.
Those who prefer to learn by watching videos can check out our video from the same post to jailbreak FireStick at home. The whole jailbreaking process is as simple as it can get.
Popular Apps for Jailbroken FireStick
If you have followed our jailbreaking FireStick guide above, then congratulations! You have unleashed the true potential of the Amazon Fire Stick.
Now your FireStick is ready to welcome all the well-known third-party streaming apps, including Kodi and IPTV services. But the question is, which are the best apps for jailbroken FireStick? How can you find them on the web? And how can you install these apps on FireStick?
Thankfully, you have come to the right place. We have a separate post on the best apps for jailbroken FireStick, which I highly advise going through. We have hand-picked the top apps, including Cinema HD, Kodi, and dozens more. We have also included dedicated installation guides for the apps and Kodi addons.
Once you have installed apps with the sideloading process, remember that these apps may provide copyrighted content. The scary part is that watching the copyrighted content on FireStick may land you in legal trouble. So, I would urge you not to get involved in watching copyrighted streams and instead to enjoy tons of content available in the public domain without worrying about legal hassles.
Your local government and ISP provider can see the type of content you are consuming on your FireStick. They can also track your location via the IP address. So, don't think nobody knows what you are doing.
Now the question is, what if you end up streaming copyrighted content unintentionally? 
I highly recommend connecting a VPN service like ExpressVPN on FireStick to hide your online identity and browse anonymously. It is a small investment to keep your online experience safe. I will say this again, you should use a VPN not to stream unauthorized content but to protect your privacy.
Read our guide on how to install ExpressVPN on FireStick.
FAQs
Are jailbroken FireSticks legal?
A jailbroken Amazon Fire Stick is legal as long as you don't stream any unlicensed content on it. Again, I recommend going with a VPN app like ExpressVPN to save yourself from any future trouble.
What does a jailbroken Amazon FireStick do?
A jailbroken FireStick opens a world of third-party streaming apps on the device. You can have unrestricted access to hundreds of streaming services and IPTV apps on FireStick.
What channels can you get with a jailbroken FireStick?
There is no direct answer to this question. It largely depends on the third-party streaming services, Kodi addons, and IPTV providers you use. Every addon offers different TV channels, shows, and other content.
How much does a jailbroken FireStick cost?
The price of a jailbroken FireStick is significantly higher than the original FireStick. But as I mentioned earlier, there are downsides of buying a jailbroken FireStick. You are better off jailbreaking a FireStick yourself at home and saving money in the process.
Is it legal to buy a jailbroken FireStick?
It is legal to buy a jailbroken FireStick as long as it doesn't come with any copyrighted content on it. Most jailbroken FireSticks do come with apps that carry such unlicensed content, so it's advisable to stay away from buying jailbroken devices.
Is jailbreaking a FireStick worth it?
In one word, absolutely. It allows you to download any kind of third-party streaming service on the device. You are fully utilizing the FireStick's potential here.
What can you watch on a jailbroken FireStick?
It mostly depends on the type of streaming apps or IPTV services you use on your Fire TV Stick. Such apps can carry hundreds of live TV channels, movies, and TV shows.
Is Netflix free on a jailbroken FireStick?
You can't create a free Netflix account with a jailbroken FireStick. However, you can install an IPTV provider or Kodi add on that offers thousands of shows and tons of other content.
What channels are free with the jailbroken FireStick?
You won't get any free channels just by jailbreaking the FireStick. You are only unlocking the FireStick to install streaming apps on the device. The channels you can watch depend on the types of apps you sideload on your Fire TV Stick.
Where can I buy a jailbroken FireStick?
You can get a fully jailbroken FireStick from eBay. But as I discussed earlier, you don't need to rely on shady vendors to get a jailbroken FireStick. You can jailbreak your FireStick at home without breaking a sweat.
Does Best Buy sell jailbroken FireSticks?
No, Best Buy doesn't sell jailbroken FireSticks. As a reputed retailer, it's in Best Buy's best interest not to sell fully loaded FireSticks, as some of them do come with unlicensed content on them.
Wrapping Up
There you have it. This concludes our post on everything you need to know about jailbroken FireSticks. I hope I have convinced you that a jailbroken FireStick is easy to produce at home. Go through our dedicated guide to jailbreak the FireStick and start enjoying unlimited entertainment on it.
Related:
Legal Disclaimer - FireStickTricks.com does not verify the legality or security of any add-ons, apps or services mentioned on this site. Also, we do not promote, host or link to copyright-protected streams. We highly discourage piracy and strictly advise our readers to avoid it at all costs. Any mention of free streaming on our site is purely meant for copyright-free content that is available in the Public domain. Read our full disclaimer.
Disclosure - FireStickTricks.com is reader-supported blog. When you buy a product through links on our site, we may earn commission. Learn More