In this post, you'll find the top 10 Tom Cruise movies on FireStick. I have listed the legendary actor's best movies, what they are about, and how to watch them on Fire TV. You can watch the movies on any Fire TV streaming device, including FireStick Lite, Fire TV Cube, FireStick 3rd Generation, FireStick 4K, and FireStick 4K Max.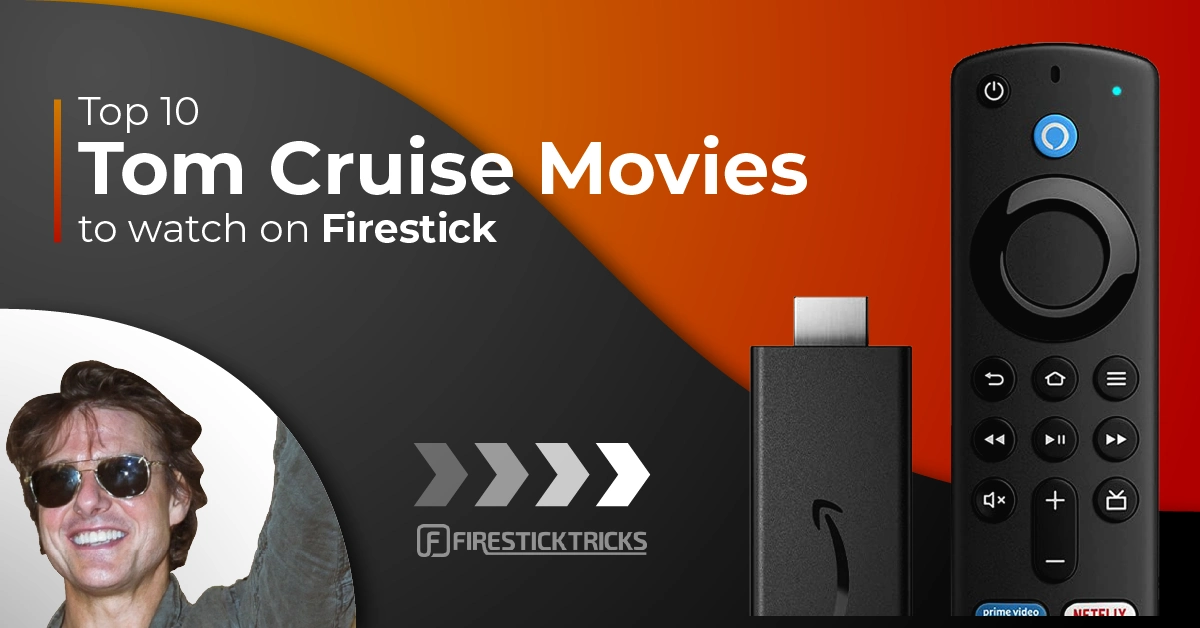 Tom Cruise is one of the most revered movie stars, with a successful four-decade career. He has shown us several times he is the man for the job, from his emotion-packed performance in Magnolia and confident Navy character in A Few Good Men to his impressive action stunts in Mission Impossible.
His work has been adequately rewarded in the motion-picture industry, with three Golden Globes and several Oscar nods. You can watch top Tom Cruise movies on your FireStick on free apps like Tubi and Pluto TV. Additionally, you can stream his movies on subscription-based services such as Paramount Plus, Hulu, HBO Max, and Netflix.
Attention, FireStick Users!
Governments and ISPs constantly monitor your online activity, and accessing copyrighted content on your Fire TV Stick could lead to serious trouble. Currently, your IP is visible to everyone. I strongly recommend getting the best FireStick VPN to mask your IP address and securely stream your favorites.
I personally use ExpressVPN, the fastest and most secure VPN available. Not only is it easy to install on any device, it comes with a risk-free 30-day money-back guarantee. Plus, if you're not 100% satisfied, you can always get a refund. ExpressVPN is currently also offering a whopping 3 extra months free on their annual plan!
Read: How to Install and Use Best VPN for FireStick
Without further ado, here are the top 10 Tom Cruise movies to watch on FireStick.
Top 10 Tom Cruise Movies to Watch on FireStick
Eager to see Tom Cruise in action? Below are his best movies to watch on your Fire TV device:
1. Top Gun: Maverick – Paramount Plus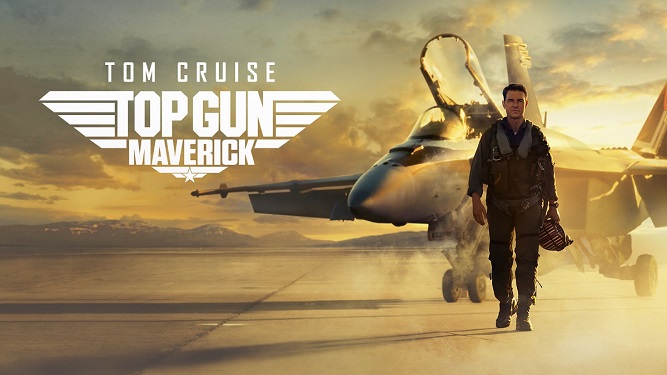 Top Gun: Maverick comes first on this list for several reasons. It has an 8.3/10 rating on IMDB and is one of the top-grossing movies of all time, with 1.443 billion at the box office. Besides these achievements, it was one of the best performances for Tom Cruise.
The action-adventure film follows the story of Pete "Maverick" Mitchell, a Navy aviator who returns to Top Gun to train a group of young graduates for a special mission. It is an action-packed adventure with military-grade jet fighter planes and A-list actors like Jennifer Connelly and Miles Teller.
How to Watch on FireStick
You can stream Top Gun Maverick on FireStick using the below apps:
2. Mission: Impossible – Fallout- Prime Video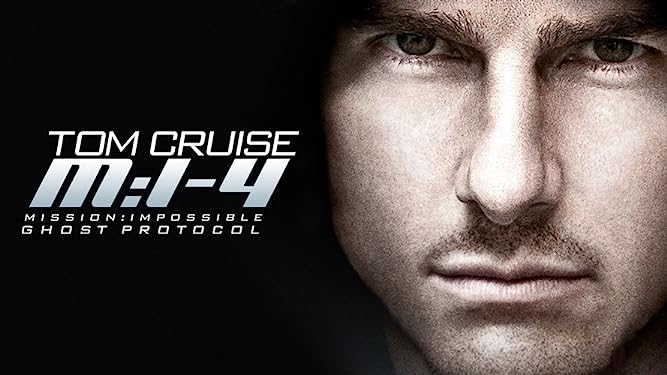 Mission Impossible is a spy action movie series loosely based on the Mission Impossible TV series. Tom Cruise has played the Ethan Hunt character in all six Mission Impossible movies, and his acting has gotten better with every release.
However, Mission Impossible: Fallout stands out as the best film in the series for several reasons. It is the highest-grossing Mission Impossible franchise, has realistic and practical effects, and has a 7.7/10 rating on IMDb.
Mission Impossible Fallout is about the Impossible Missions Force team, whose mission is to prevent nuclear weapon technology from reaching a terrorist group known as the Apostles.
How to Watch on FireStick
You can watch Mission: Impossible- Fallout on your FireStick in the following ways:
3. Risky Business – Paramount Plus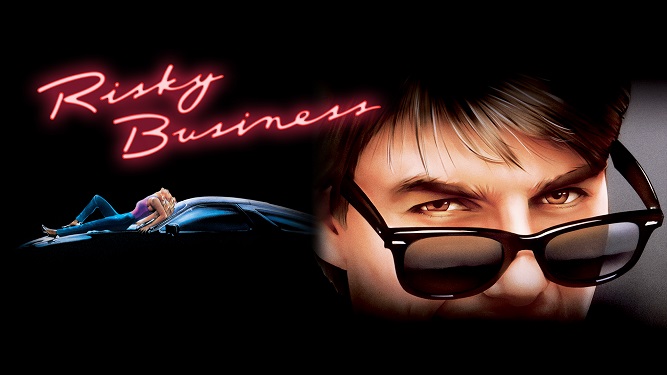 If you are used to the serious and action-focused Tom Cruise, Risky Business will introduce you to a more fun Cruise that is all about letting loose. In this 1983 comedy-romance film, Joe Goodsen becomes ecstatic when his parents leave for a vacation, leaving him in the house all by himself.
They attempt to hire escort services with his best friend, but the plan fails. As an alternative, Goodsen hires a gorgeous girl named Lana, but the bill she quotes the next morning has him panic-struck. Amid all the chaos, he also crashes his father's Porsche. To raise the money he needs to fix the situation, Goodsen turns his family's house into a brothel.
How to Watch on FireStick
You can watch Risky Business on FireStick using the below apps:
4. A Few Good Men – Tubi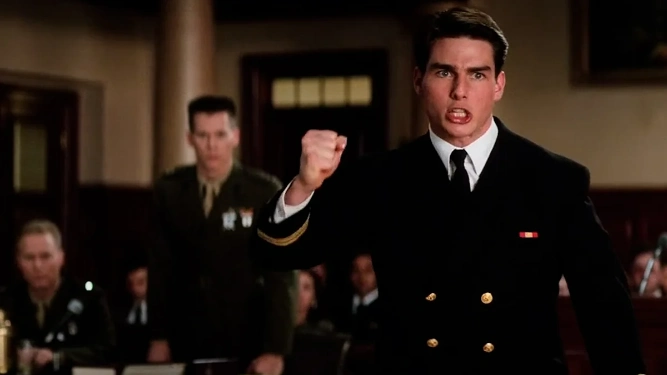 Are you a fan of legal and political drama? A Few Good Men is a 1992 film that follows the court-martial drama that unfolds when two marines are accused of murdering their colleague. Military lawyer Lieutenant Kaffee( Tom Cruise) goes through trials as he defends the accused duo, who claim they were acting on orders from above.
The movie is one of the most compelling court-martial dramas and got an Academy Award nomination for Best Picture. You'll also love the cast lineup, with industry greats like Kiefer Sutherland, Jack Nicholson, and Demi Moore.
How to Watch on FireStick
Watch A Few Good Men on FireStick on the following apps:
5. Edge of Tomorrow – Tubi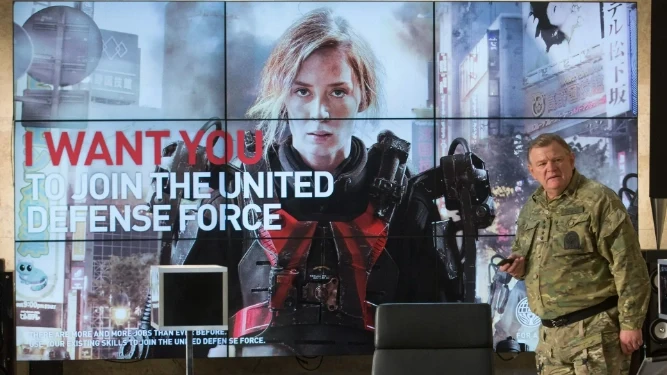 Once again, Tom Cruise appears in this outstanding science-fiction action film that follows soldiers fighting a war against aliens. He stars alongside the talented Emily Blunt, while Brendan Gleeson and Bill Paxton take on supporting roles.
Edge of Tomorrow is an incredible adaptation of the Japanese science fiction novel All You Need Is Kill. It is critically acclaimed for its humor, visual effects, and performances by the lead actors. It is undoubtedly an excellent movie, with a 95% and 8.2/10 rating on Rotten Tomatoes and IMDb, respectively.
How to Watch on FireStick
Watch Edge of Tomorrow on the following apps:
6. Collateral – Pluto TV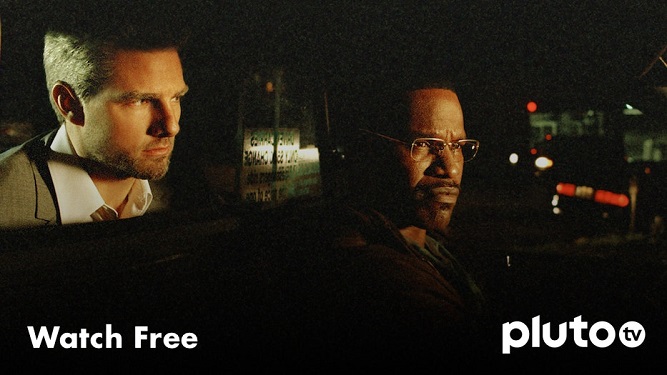 There is a certain thrill that comes with following a good hitman story. It gets better when the FBI and the police join hands to chase down the dangerous hitman. Collateral is the exciting story of a taxi driver (Jamie Foxx) who thinks he hit the jackpot when a client promises to pay him $600 to make five quick stops.
His luck turns to chaos when the client (Tom Cruise) turns out to be a hitman on a mission to kill his targets with each stop. As the police and FBI chase the hitman alongside the taxi driver all night, the driver is unsure if they will make it to sunrise.
The 2004 action thriller is an excellent film, with a good 7.5/10 IMDb rating. Moreover, the familiar faces of Cruise, Foxx, Jada Pinkett Smith, and Mark Ruffalo will keep you glued to the screen.
How to Watch on FireStick
You can watch Collateral on FireStick using the below apps:
7. Minority Report – Roku Channel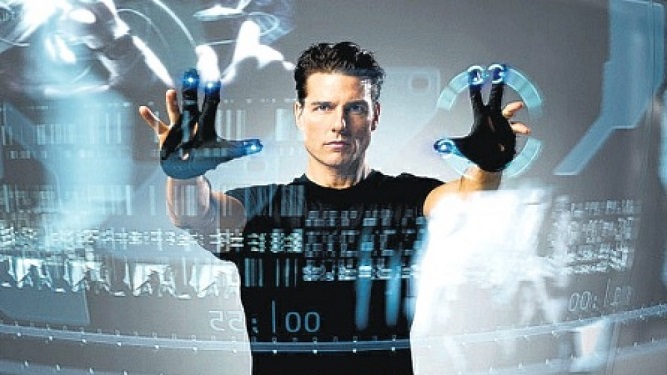 Who knew Tom Cruise had a thing for science fiction roles? Minority Report is another sci-fi action movie that brings to life a future where the police can foretell a crime before it happens. The film takes a wild turn when one of the special unit officers is accused of a future murder.
Tom Cruise plays Chief John Anderton, who heads the unit. When psychic technology accuses Chief Anderton of a future murder, he has the challenging task of proving his innocence. The 2002 movie is one of the best-performing sci-fi detective films, with a 7.6/10 IMDb rating.
How to Watch on FireStick
You can watch Minority Report on FireStick using several apps. These include:
8. Jerry Maguire – Netflix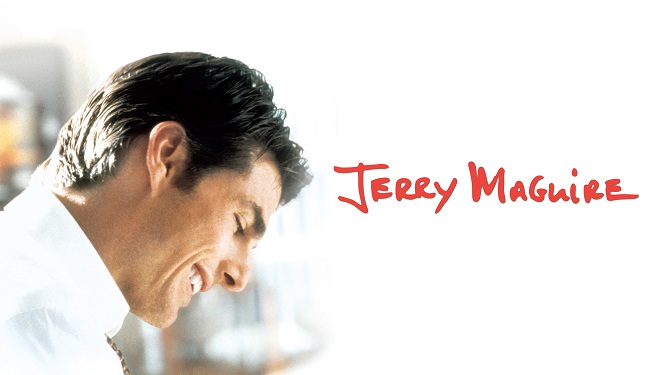 Based on the true life story of prominent sports agent Leigh Steinberg, Jerry Maguire is one of the best-performing Tom Cruise movies. He stars in the movie alongside British actress Renee Zellweger and Oscar-winning actor Cuba Gooding.
Jerry Maguire tells a story about a sports agent who, following a moral epiphany, writes a company-wide mission statement titled "Things We Think But Do Not Say. The memo costs him his job, but he establishes his management firm with only one professional football player who sticks by his side.
It is a comedy-romance film rich in humor, drama, deep dialogue, and memorable one-liners.
How to Watch on FireStick
You can watch Jerry Maguire on FireStick using the below apps:
9. Rain Man – Tubi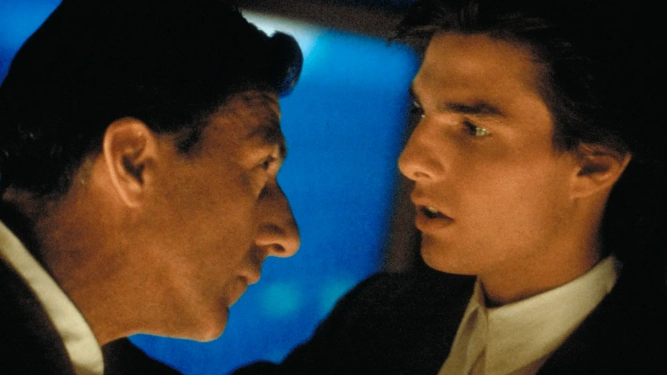 In this emotion-packed story, Barry Levinson directs Charlie Babbitt (Tom Cruise) alongside his autistic long-lost brother Raymond Babbitt (Dustin Hoffman). Charlie is a selfish car dealer based in Los Angeles who discovers his estranged father left all his fortune to his autistic son in a mental institution.
Charlie executes a plan to manipulate his autistic brother to give up his inheritance, first by checking him out of the facility. As the two brothers travel cross-country to Ohio, their lives are changed forever.
It's a movie worth your time, with an excellent 8/10 IMDb rating and an Academy Award nomination for Best Actor in a Leading Role (Tom Cruise).
How to Watch on FireStick
Watch Rain Man on FireStick using the following apps:
10. Magnolia – Pluto TV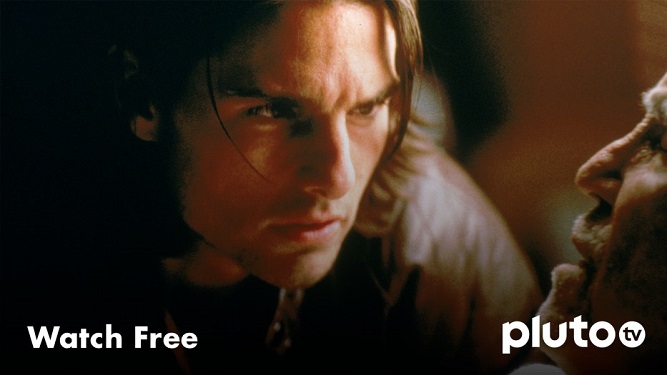 Are you willing to invest your time in a 3-hour story of sadness, loss, confusion, and bitterness? Magnolia is a collage of the stories of various people whose plots become one wholesome story. The movie follows the life of a dying father, an estranged daughter, a young wife, a young boy genius, a policeman in love, a famous lost son, an ex-boy genius, and a game show host.
It is a star-studded 1999 film starring Tom Cruise, John C. Reilly, Phillip Seymour, and Julian Moore. The themes that stand out in this emotional movie include hope, happiness, abuse in childhood, and how its effects last even in adulthood.
With an 82% rating on Rotten Tomatoes and an 8/10 score on IMDb, it's undoubtedly a film worth your time.
How to Watch on FireStick
Watch Magnolia on FireStick using the below apps:
Winding Up
In this post, I curated a list of the top 10 Tom Cruise movies to watch on FireStick. Cruise is a versatile actor with a career spanning four decades. You will find a variety of genres in this list, including action, adventure-action, spy movies, sci-fi, comedy-romance, and legal drama.
Related:
Legal Disclaimer - FireStickTricks.com does not verify the legality or security of any add-ons, apps or services mentioned on this site. Also, we do not promote, host or link to copyright-protected streams. We highly discourage piracy and strictly advise our readers to avoid it at all costs. Any mention of free streaming on our site is purely meant for copyright-free content that is available in the Public domain. Read our full disclaimer.
Disclosure - FireStickTricks.com is reader-supported blog. When you buy a product through links on our site, we may earn commission. Learn More